Tealight Beeswax Candles (Pack of 16)
|
Details
Our 100% pure beeswax candles are handmade in Alberta, Canada with wax harvested from the Foothills of Southern Alberta.  Our wax is gently cleaned, has a golden yellow colour and light honey fragrance.  Our tealight candles are not sold in metal or plastic cups or holders.
Visit our FAQ page to see all the benefits of burning beeswax candles compared to many other wax candles on the market.
Our tealight candles are sold in packages of 16.
Burn time: 1-2 hours each
Dimensions: 3/4" x 1.25"
This product is also available in bulk here
Customer Reviews
Write a Review
Ask a Question
Filter Reviews:
candles
family
Forever Bee
scents
air quality
glow
allergens
toxins
chemicals
paraffin tealights
13 Nov 2020
M S.
Canada
Beautiful Candles
Beautiful candles made with such care. We will use them for advent and as gifts.
08 Oct 2020
Yolsi S.
Canada
Tealight Beeswax Candles (Pack of 16)
They look pretty, nice soft natural honey scent (almost unnoticeable) which is perfect because I don't react well to stronger scents. The wick is longer than other commercial tealights, and it is very convenient when you put the candle in a deep candle holder or a Himalayian lamp. It burns for several hours. The perfect tealight! Thank you Forever Bee!
24 May 2020
Rena L.
Canada
These Tealight Beeswax Candles
When it comes to our family's health & safety, these Tealight Beeswax Candles are worth their price! I decided to buy these Tealight Beeswax Candles when I discovered my cheap paraffin tealights were releasing noxious chemicals into my home as they burned, and beeswax candles IMPROVE indoor air quality! Melting beeswax releases negative ions: negative ions neutralize allergens and air borne toxins. I also love the soft glow of these candles.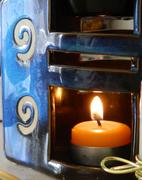 07 May 2020
Darlene W.
Canada
Smell so good!
Love these!
My Tealight candles will "Forever Bee" my favorite :~)
I love to burn bee's wax candles in the Fall and Winter and this year I tried a new supplier with Forever Bee (as well as their delicious and healthy raw unpasteurized honey). The candles are a full, not shallow portion of wax, with great wicks. Knowing I'm not filling my home with chemicals is comforting ~ after lighting they give off such a beautiful ambiance and their slow burn surrounds you with a wonderful soft scent. I look forward to purchasing some larger pillar beeswax candles from Forever Bee in the very near future. Thank you to the bees :~)
Very good service. They delivered
Very good service. They delivered right to my work. Great products.
incorrect size of votives
votives are 20% smaller than stated. 1.25" INSTEAD OF 1.5" DIA.
So Happy!
For my first time purchase with you I ordered some tealights and a jar of cinnamon honey. I am so happy! The candles came carefully packed in little tubs with tissue paper, so nice! I burn one in a little jar on my desk at work as it really warms up my area. The flame is a beautiful golden color with a lovely soft, natural fragrance. The honey is delightful on toast with a little butter, (so much better than sugar and cinnamon). Thank you Forever Bee, I will definitely order again and again!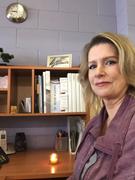 Candles/Honey
Great products, and prices for such quality are unreal! Best products and pricing I have seen in and around Calgary area. Would recommend to anyone, definitely in my fav's list!