Raw, Creamed Clover Honey - 3kg Pail (Case of 6)
|
Details
Our raw, creamed Clover honey is harvested in Southern Alberta, Canada and will 
never harden or crystallize. This is because of the unique method we use to cream our honey. We have long since forgone the whipping and heating methods. We freeze our honey in order to get a beautiful creamy smooth texture. This ensure the honey stays this consistency for the duration of its life.
Our honey is still raw which means it has never been heated and therefor all the benefits and natural content of the honey is still intact. This honey is also unfiltered and thus contains many delicious and beneficial compounds such as bee pollen and propolis.
Many people use raw honey daily on their toast, peanut butter sandwiches, in tea or coffee, cooking, and baking. It is also popular for use when having a sore throat , cough, cold or cuts and burns.
Raw honey has no expiration date and will not go bad when used correctly. Please do not dip wet or dirty cutlery into the honey since this could spoil it.
Features
Raw, Unfiltered honey that still contains all the benefits nature intended
Smooth, creamy texture is perfect for spreading, tea, coffee, baking
This honey will not crystallize or harden
Harvested in the Foothills of Southern Alberta, Canada
Small, family-owned and operated apiary where we care about our environment, bees and customers
Details
This product contains 6 pails of 3kg raw honey.  This is the best value of our honey we currently offer and makes a very economical way to purchase for long-term use.
This item is a bulk purchase and includes a discount and FREE Shipping in Canada. Please note Honey Money can not be redeemed on bulk cases.
Customer Reviews
Write a Review
Ask a Question
Filter Reviews:
honey
delivery
Forever Bee
times
door
sample
toast
Price
turn
communication
PB
11 Jun 2020
Paula B.
Canada
Wonderful
The honey is delicious. It arrived quickly and the personalized service means a lot. Thanks!
31 May 2020
Angela C.
Canada
Great honey! Excellent customer service!
Honey stays in liquid form and tastes great! Excellent customer service! I was even given a free sample if their flavoured honey for my $300 purchase.
11 May 2020
Cassidy S.
Canada
Fast shipping, great price, AMAZING taste!
Ordered late night, and it arrived the next day (lucky I'm in Calgary and the next day was their standard Calgary delivery day). It was packaged perfectly with all 6 pails in a box, and dropped at the door with the doorbell rung for physical distancing purposes. The price is exactly what you would expect to pay for the imported processed honey, but this is local in every sense. And the taste is amazing, I haven't had anything like it. There were some seeds which were missed on the order, but they already contacted me and are sending them in the mail. Overall perfect order and amazing product! Thank you!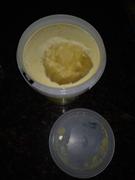 11 May 2020
Don O.
Canada
Raw bulk honey
I have purchased bulk honey from Forever Bee in the past. Quality of goods is outstanding and delivery was made 24 hours after purchase. Will buy again!
27 Oct 2019
PATTI M.
Canada
Yummmmy Honey
THE BEST HONEY!!! and free delivery right to my door. SWEET!
16 Jul 2019
Ross M.
Canada
Delicious Honey and Exceptional Customer Service
It is always my preference to buy homegrown Alberta products, while eliminating the middleman and keeping revenue in pockets of producers, where it belongs! Complementing my preference is discovering great products and service, as is the case with Forever Bee honey, delivery and communication. Arnold said it best ... I'll be back!
THE BEST!!!
My all time favorite honey! Delivered right to my door, by the sweetest people.
amazingly incredible
love the turn around times, expedite delivery and effective communication.
yummmmmmy
I LOVE Forever Bee honey- have bought it for years. The cute tub sits on my counter and every morning I put it on my toast with some cinnamon and almond butter- soooo good! Delivered right to my door - simply The Best!