Details
Our Lavender honey is made by a special cold-infusion method that takes almost 7 days per batch.  We use our raw, Clover honey as well as the highest quality Organic English Lavender.  The taste is a subtle floral with a stronger Lavender aftertaste.  It tastes wonderful in many teas such as Earl Grey, Rooibos and Chai.  Also try it on fresh bread or drizzled over ice-cream.
Customer Reviews
Write a Review
Ask a Question
Filter Reviews:
ginger
Forever Bee
door
company
anyone
Sharon Seewalt
cinnamon
Kids
clover
favourite
11 Jul 2020
Jo C.
Canada
My new go to
I so love forever bee honey .. I am not happy If I dont have at least four jars in the cupboard. Lavendar, ginger, liquorice, cinnamon and clover are my regulars.. we tried raspberry for Canada day which has also gone down well. Annanie and family do an awesome job! Thank you. I am happy to support such a great local business
05 Jul 2020
Andrew J.
Canada
Outstanding Honey
I first purchased a one kilogram jar a month ago, and realized that I was going to run through it very quickly. It has a mild, bit exceptional flavour, so my follow up order had a three kilo tub. The lavender honey is extremely good. Same mild flavour, with a perfect balance of lavender, with what I think is a touch of cinnamon. I will be ordering more when I start to run low.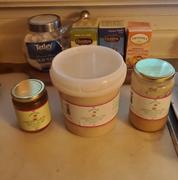 04 Jun 2020
Katherine A.
Canada
Honey
Amazing honey, amazing service. 5 stars all the way.
18 May 2020
Lucie R.
Canada
Best Lavender Honey
Love u guys. Keep up the good work.
11 May 2020
Syrina F.
Canada
The best!
I have purchased Forever Bee honey exclusively for several years. I will not buy anything else-ever! My kids love their honey sticks and I love the raw honey. Their website is easy to navigate and the delivery is seem less. I love this honey and have turned my neighbour on to it and anyone that tries it says it's delicious. I especially love that it's a local company which I believe in supporting. Thank you for an amazing product and company.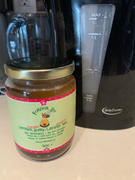 08 Mar 2020
Angela M.
Canada
Lavendar Honey
So fragrant and delicious
Amazing experience and customer service.
Amazing experience and customer service. Great tasting product
Lavender Honey - 500g
Excellent product and service.
Lavendar honey
My new favourite. I prefer the liquid as it's easier to use in my opinion
Lavendar honey
Tasted it this morning- Yummy