Warm & Cozy Market - October 24, 2020
---
We are so super excited to be hosting our October Warm & Cozy Online Market!!!
On October 24 from 12pm - 3pm MST you can visit us LIVE on Facebook and here on our website. Join us to have an exclusive behind-the-scenes look at how we prepare our bees for Canadian winters and bear protection, meet our staff, get to know Bubbles & Balms, the makers of our soap and we have a new Flavour Announcement! Of course we have some fun Giveaways and Promotions planned too. Be sure to use the form at the bottom, or live chat with us to be entered in to win!
RSVP to let us know you're coming. Invite your friends and spread the word.
Remember, the more you participate, the more chances you have to win.
We can also be reached via call/text 403-915-0454 or email sales@foreverbee.ca
---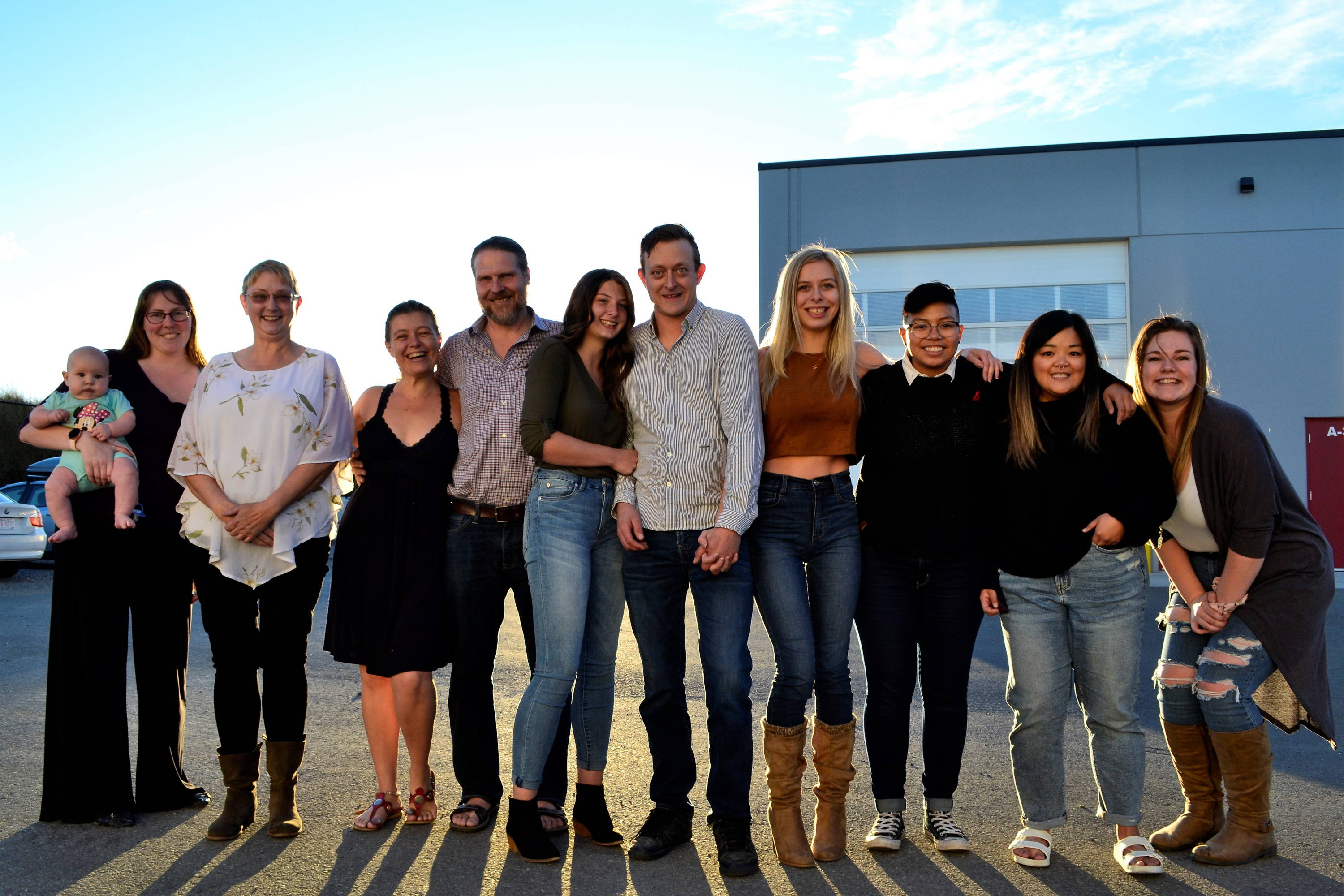 Thanksgiving and the arrival of fall have given us the wonderful opportunity to take a step back, be present in the season and consider what we're so grateful for in our lives.
This is what our beautiful team said were their favourite things about fall:
- The beautiful colours
- Fall flavours
- The smell of pumpkin spice in the air
- The bounty from honey harvest season
- Sweater and boots weather
- No mosquitos!!
- Warm cuddles
- Evening walks
- Milder temperatures
And when we reflected on what we're most grateful for, a few things kept coming up 😊 Family, friendship, working together in a great, fun workplace as a wonderful team, and the opportunity to have a job and grow a special business even through the challenges Covid-19 has thrown at us all this year.
So now it's your turn! 😊 What do you love most about fall? And what are you most grateful for?
Send your answers to us for an entry into the prize!
Call/Text us at 403-915-0454
Email us at sales@foreverbee.ca
---
Come along for a sneak peek at our workshop. Watch our team hard at work and see where all your favourite goodies are made. This is where the magic happens!
GIVEAWAY!!
Would you like to win your very own jar of flavoured honey? Comment down below what you'd like to know more about in our operation; how we make our flavoured honey, behind the scenes, what happens in beekeeping? Let us know!
Send your answers to us for an entry into the prize!
Call/Text us at 403-915-0454
Email us at sales@foreverbee.ca
---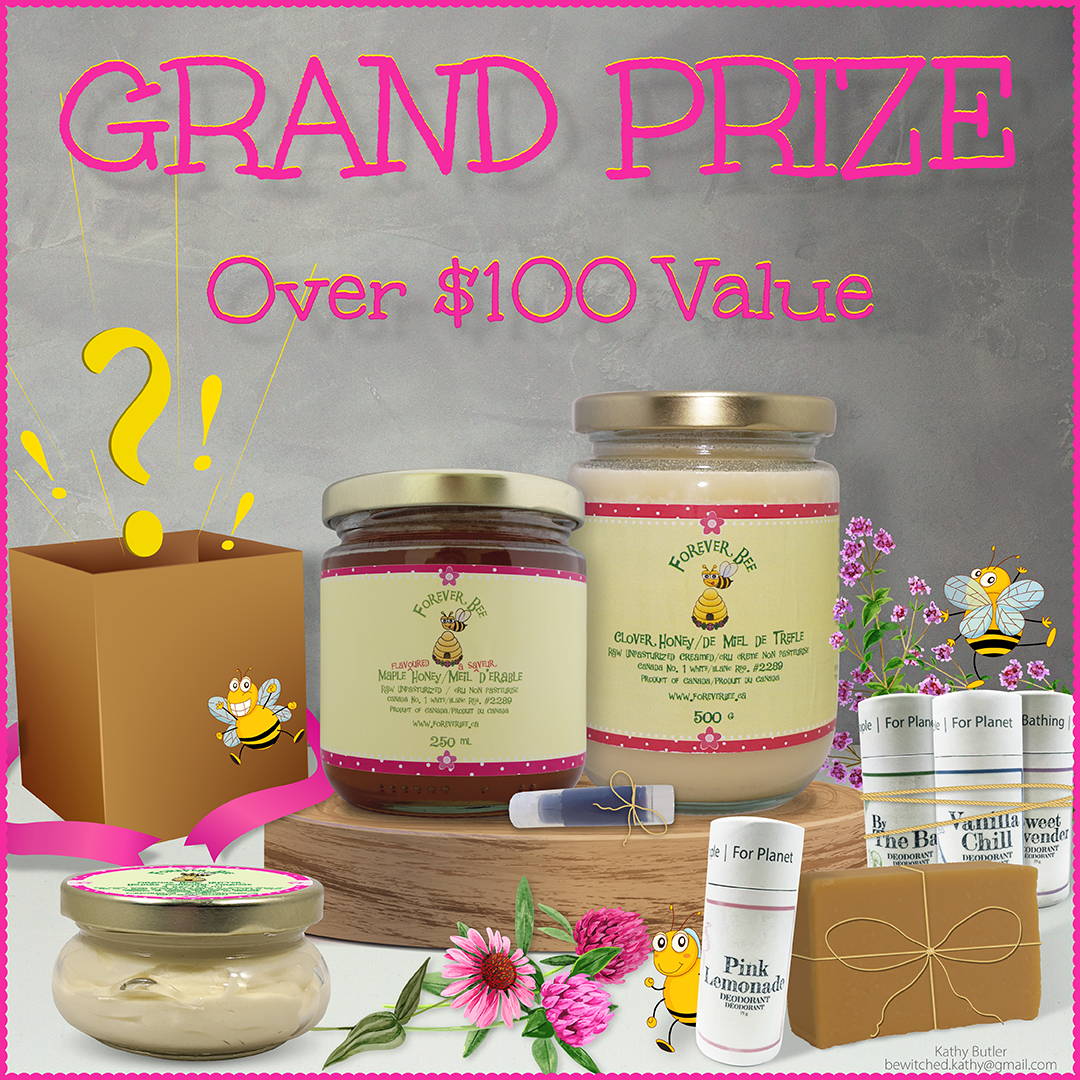 We're so excited for our Grand Prize giveaway!!
Our Grand Prize today is jam-packed with nourishing and delicious treats that we can't wait to share!
If you win, here's what you'll receive:
- An exciting Mystery Item valued at $17 (find out what it is later in the market)!!
- 500g Creamed Clover Honey
- 250g Flavoured Honey
- Body Butter of your choice
- A Bubbles & Balms Deodorant Pack
- A Bar of Beeswax & Honey Soap
- An All Natural Lippy Balm
Valued over $110!!!
Which of these amazing products are you most excited about? If you engage with us in any way during the market, you'll get an entry into the draw to win this amazing prize! That means every 'comment', 'like', 'share', 'invite' or 'tagged' friend gets you an entry PLUS get an entry for every order you place!
Good luck!
Too excited to wait? Use this link to add one of each Grand Prize Items to your cart right now! 
Check out these products here:
Forever Bee Favourites
Bubbles & Balms
---
At Forever Bee we really love our buzzy bees. They've worked hard all summer, supplying us with a bounty of delicious golden honey. But with winter fast approaching, it's our turn to go the extra mile for them.
We over-winter our bees in place, bundling them up in groups of four hives using custom covers. We leave them in their brood boxes, stacked 2 high, including all the honey and pollen that they have collected for themselves. We give them a dose of probiotics and leave out an additional big bucket of their own honey treated with essential oils to help support their optimal health.
We custom make our winter covers using a reusable heavy-duty plastic stuffed with insulation. In order for the bees to have a safe winter exit above the snow line, we add an upper entrance to the top brood box. This also provides some needed extra ventilation.
GIVEAWAY!!!
We are giving away 1/2 lb honeycomb! Ask us questions, leave your comments and let us know what you think about prepping our hives for the winter. All interactions will give you an entry to win a 1/2 lb honeycomb! Matt will be answering all your comments.
Get your raw, unfiltered honey here!

Call/Text: 403-915-0454
Email: sales@foreverbee.ca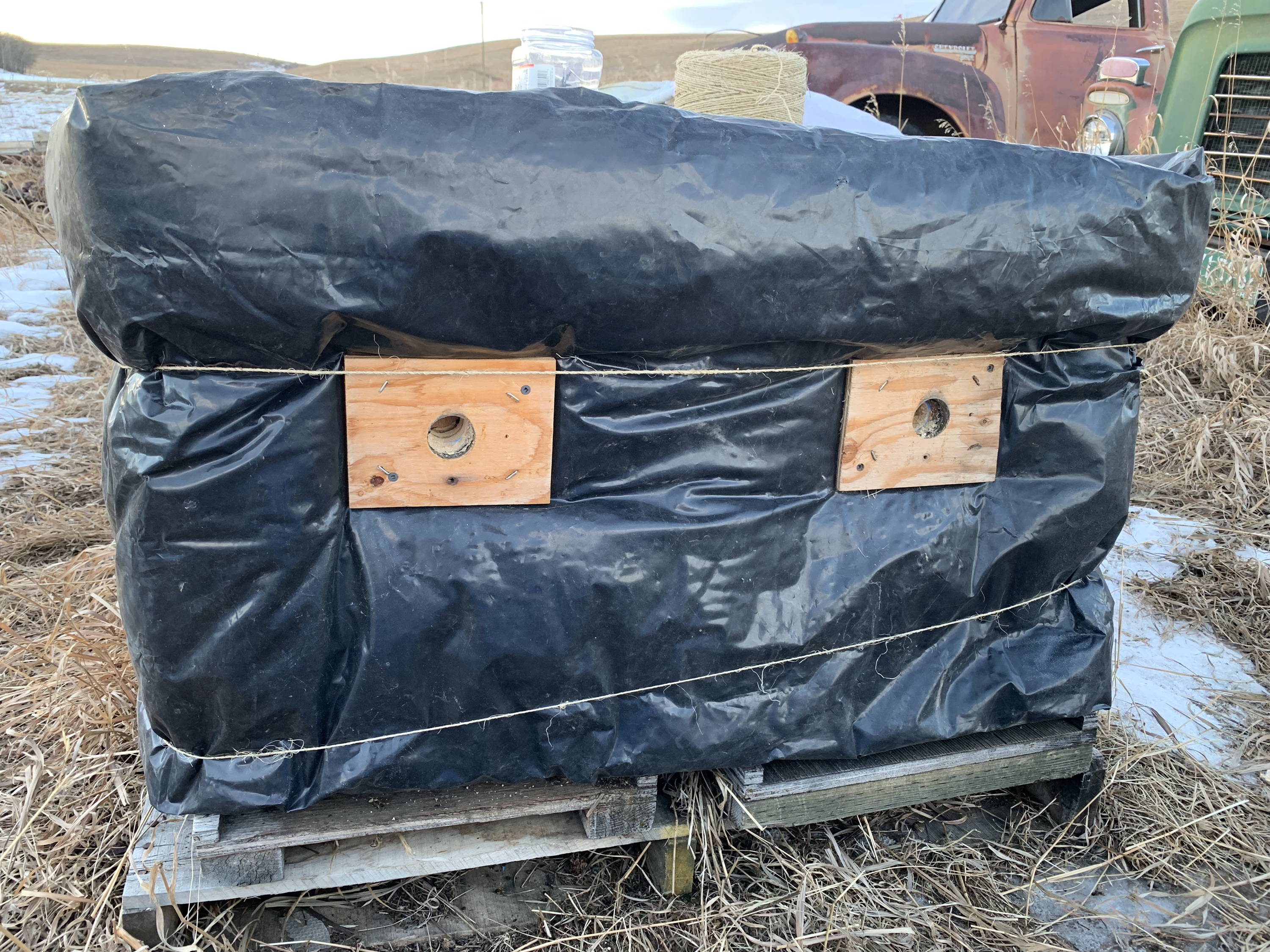 ---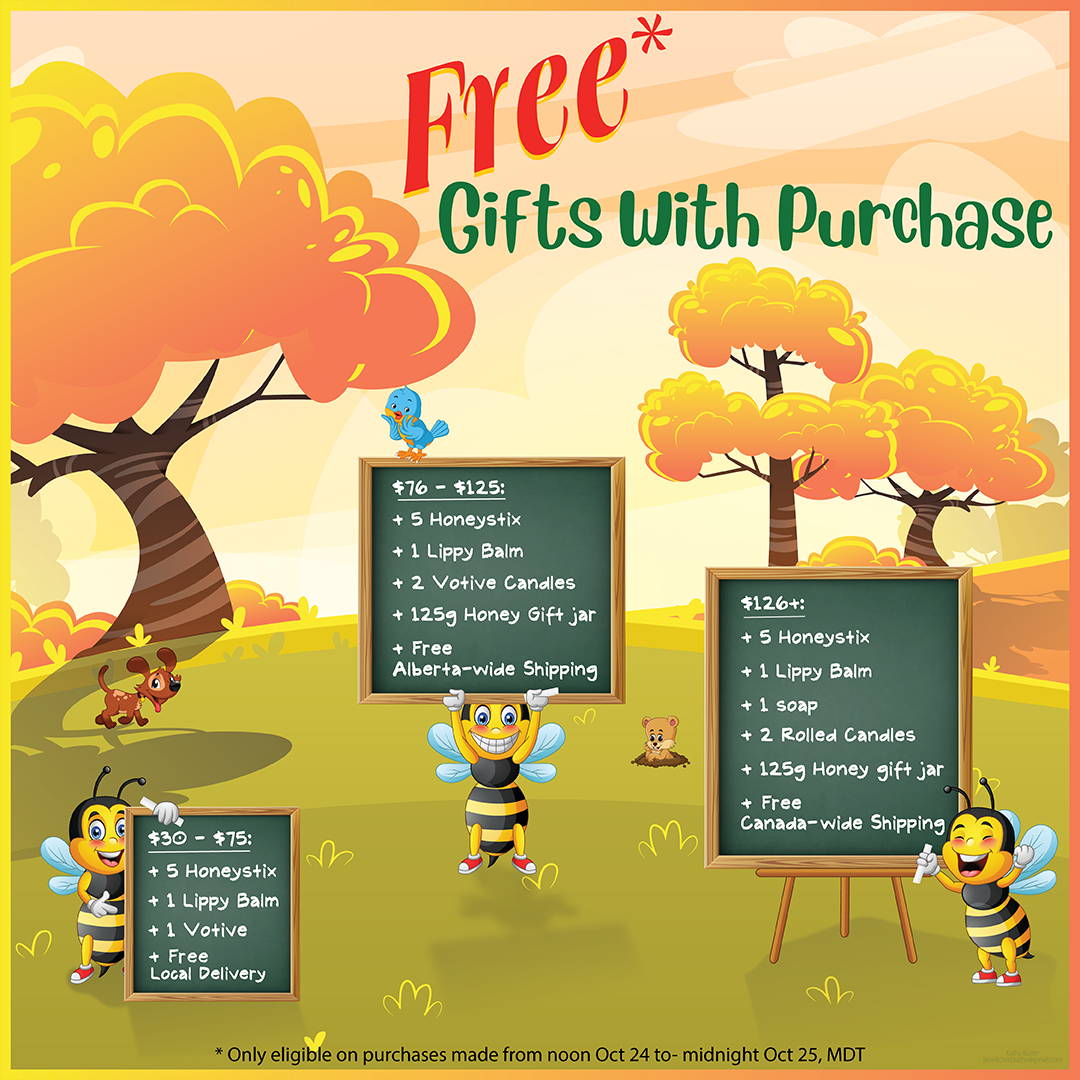 One of our favourite parts of doing a live online market is the opportunity to give all our amazing customers some extra special promotions!
Starting now and continuing until midnight Sunday all orders will receive one of the following special bonus gifts:

$30-75 - 5 Honeystix, Lippy balm, 1 Votive Candle & Free Delivery (In Local zones) ($8 Value)

$76-125 - 5 Honeystix, Lippy Balm, 2 Votive Candles, 125g Honey Gift Jar & Free Alberta Shipping ($16 Value)

$126+ - 5 Honeystix, Lippy Balm, Soap, 2 Rolled Candles, 125g Honey Gift Jar & Free Canada Wide Shipping ($28 Value)
*Not redeemable with honey money rewards*
Shop at ForeverBee.ca Now
Call/Text: 403-915-0454
Email: sales@foreverbee.ca
---
Did you know we have incredible Resources page, where you can download loads of fun resources for FREE? Our free resources include our Gardening for Bees eBook, colouring pages, environmental stewardship checklists, and so many more.
GIVEAWAY!!!
Hey kids, this one's for you! 😊
Print out our fabulous new colouring page and get colouring during our online market, then take a picture and post it in the comments below or send it to us via text to 403-915-0454 or email sales@foreverbee.ca before midnight on Saturday October 24th for a chance to win a Honeystix variety pack worth $20!
And don't forget that as with the rest of our contests, each picture is another chance to win!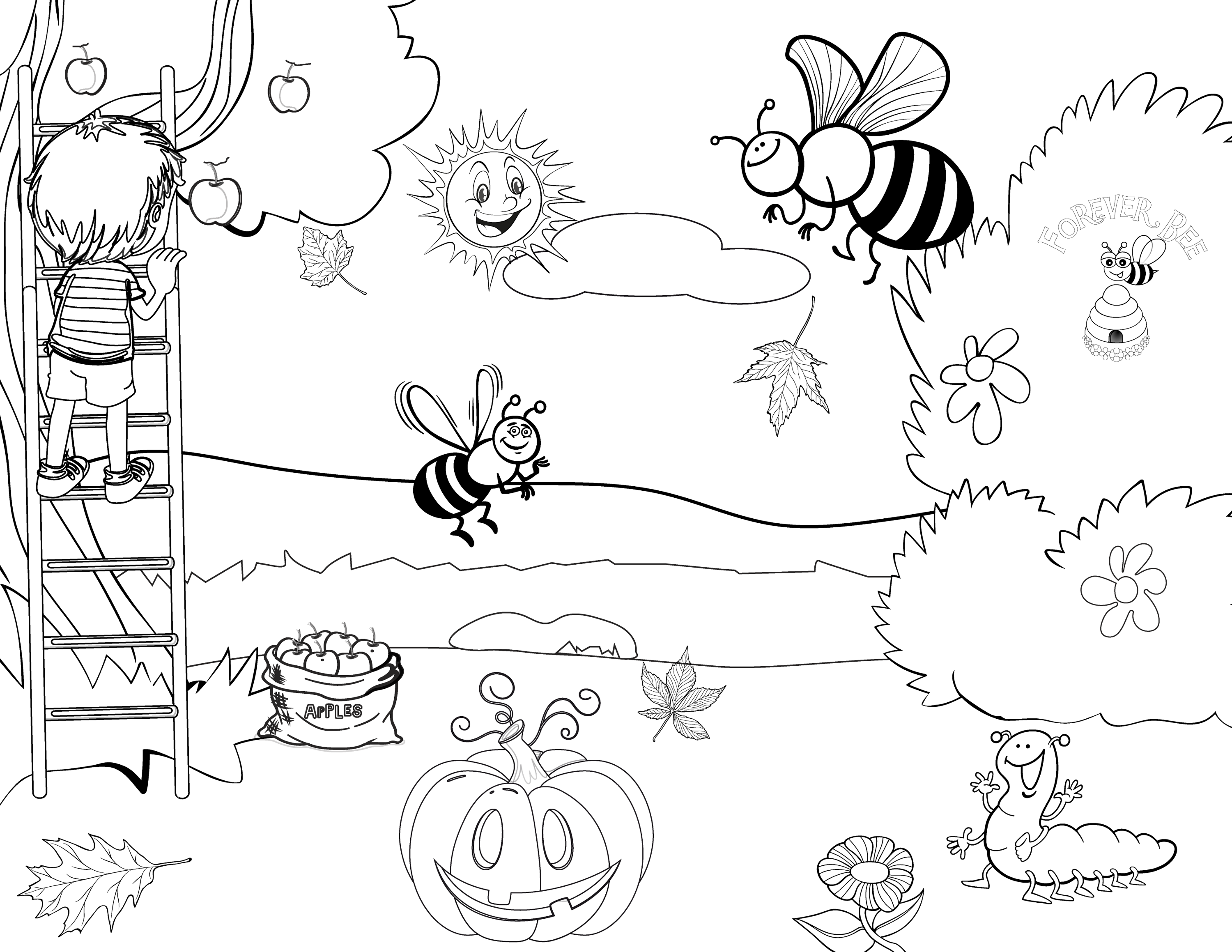 ---
Come along and meet our new soap makers Bubbles & Balms. We're SO excited to have them on board and can't wait to introduce you to the most beautiful soaps around!
GIVEAWAY!!
One lucky guest will win a Bubbles & Balms gift pack! Bubbles & Balms is committed to making health and beauty more sustainable and eco-friendly - Comment below one way you'd like to make your health and beauty routine more environmentally friendly!
- Also, now is your chance to ask any questions you might have about natural product making.
Bubbles & Balms offers free shipping on all orders over $50, to purchase an array of sustainable bathing products from Bubbles & Balms 
Shop our other body products here
Call/Text: 403-915-0454
Email: sales@foreverbee.ca
---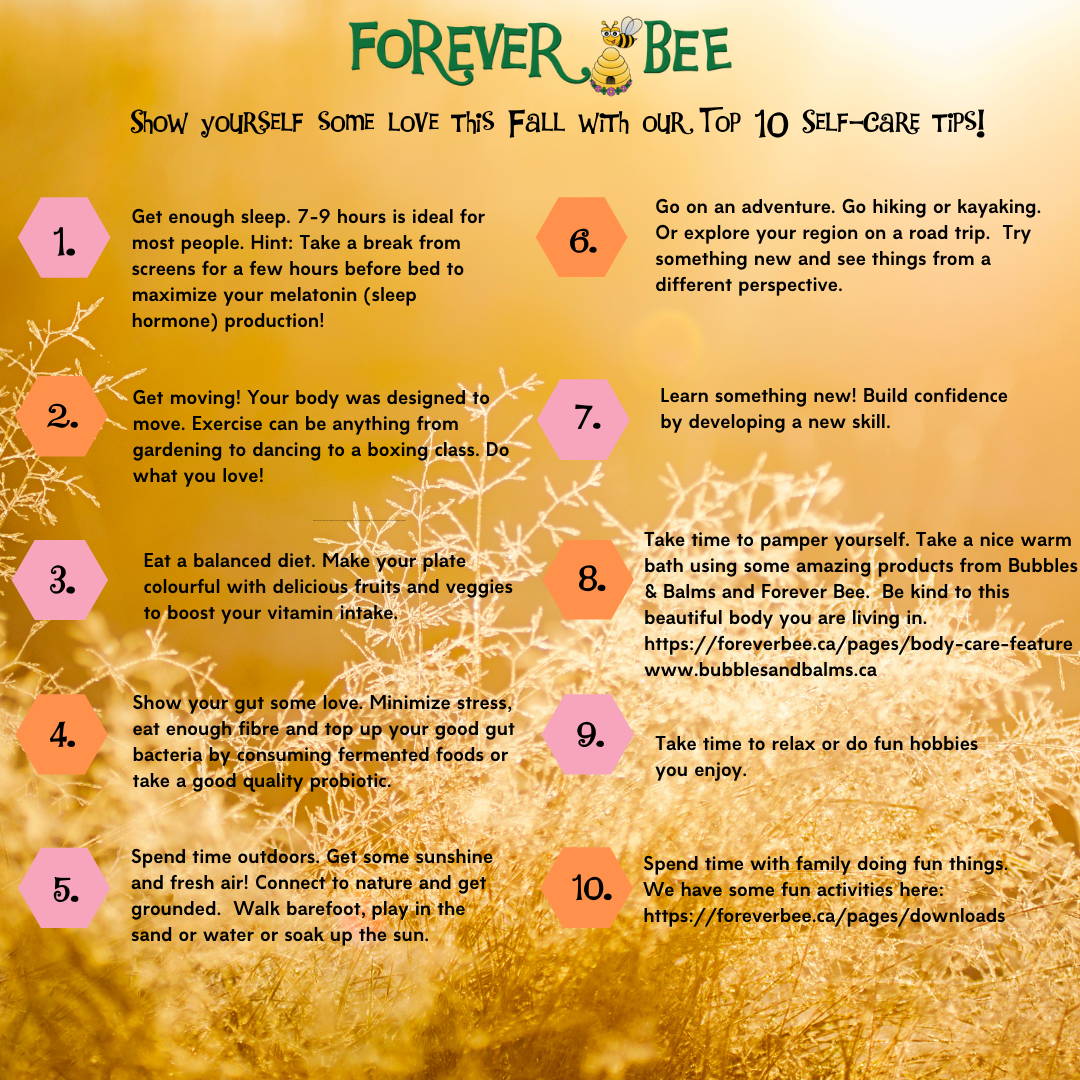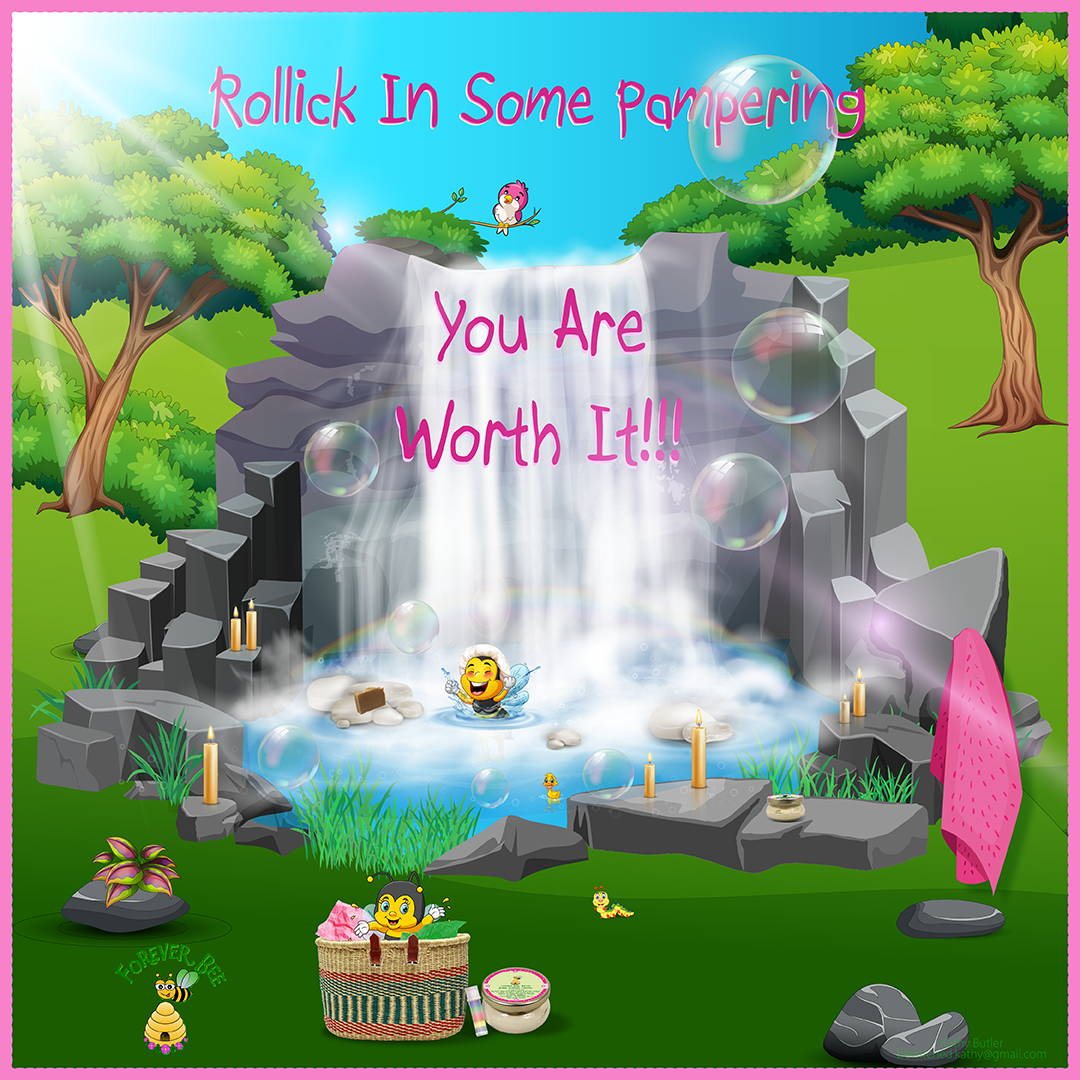 At Forever Bee we know taking care of your mental and physical health is of top importance, that is why we have created this list of our top 10 self care tips to follow this fall!
We want all of our honey lovers to feel and "bee" their best! Based on everything we have heard from your wonderful responses, we have found that the best self care routine includes a nice hot bath with a Bubbles & Balms bath bomb, washing up with a lathering, mild, moisturizing body soap, surrounded by beautiful votive candles, and finished off with hydrating body butter! Luckily you can find all of these amazing self care essentials right here!
If you'd like our top self care tips to print off and try for yourself visit our downloads page.
Build your own self care kit:
Bubbles & Balms Bath Bombs
Beeswax & Honey Body Soap
Pure Beeswax Candles
All Natural Body Butter
All Natural Lippy Balms
---
October is Halloween month and we're getting pretty excited! Every year one of our favourite Halloween activities is pumpkin carving.
And for the final touch, our Votive Beeswax Candles are perfect for creating a Spooktacular glow.
Pure beeswax candles are perfect because they do not drip or smoke and they clean the air while they burn. Their light is also the same spectrum as the sun, which is great for stimulating "happy hormones"!
GIVEAWAY!!
We're giving away a pack of 8 Votive Beeswax Candles! Comment below or upload your favourite picture of how you use candles to create a beautiful fall atmosphere for your chance to win!
Get your Votive Beeswax Candles
Call/Text: 403-915-0454
Email: sales@foreverbee.ca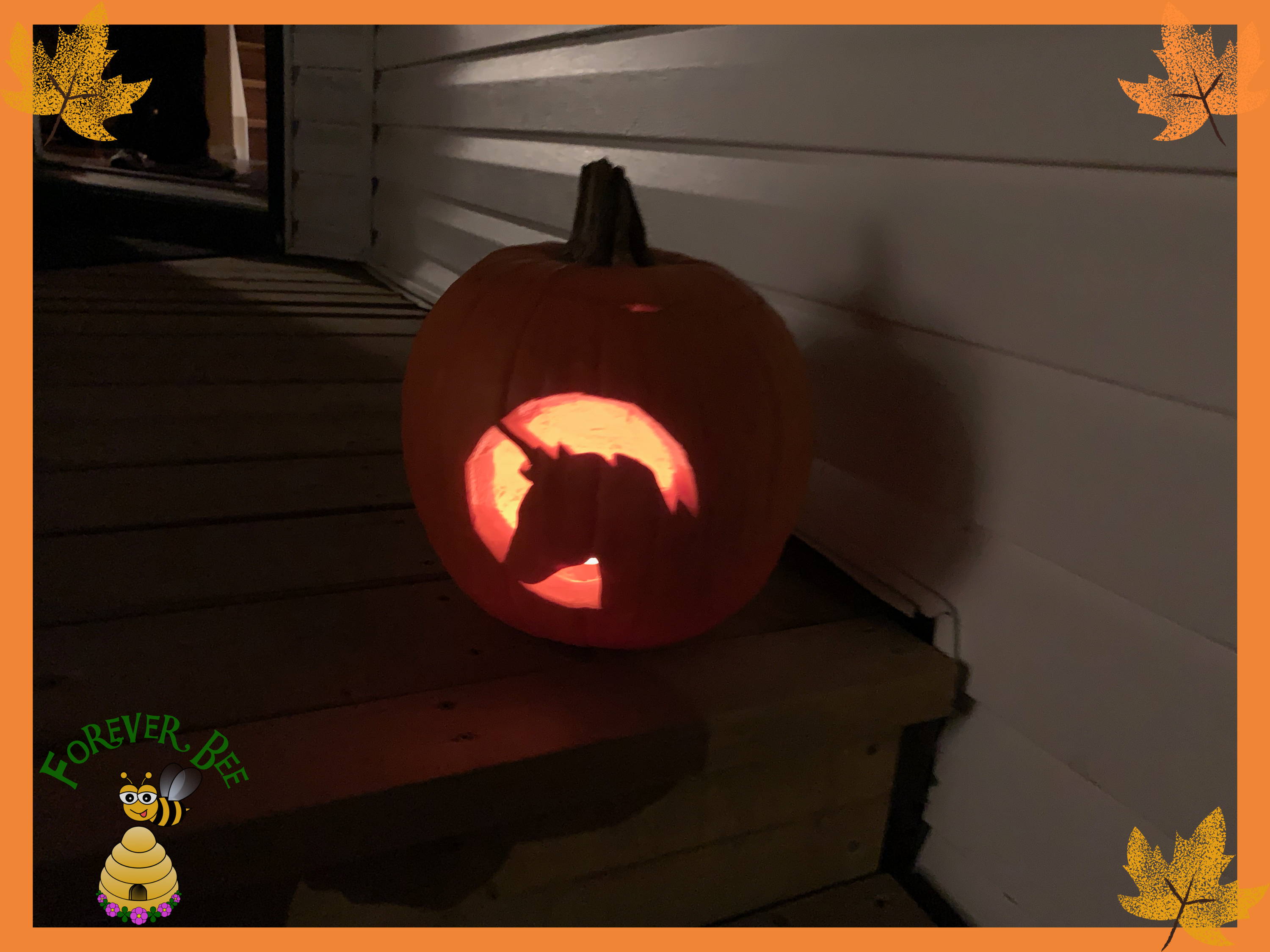 ---
Our bear attack sure has taken up much of our time, energy and resources this past week. We have been out to the field several times, talked to the land owners almost daily and enlisted the help of a bear biologist (Sarah), who specializes in human-bear coexistence.
Sarah owns a company in Canmore - SaraheConsulting.com - and she was kind enough to volunteer her time to help guide us through this episode. Sarah has made some great suggestions and will also be coming out to our field to get a closer look at the damage and what can be done in this and other fields to help prevent future attacks.
The latest news on this bee yard is that the 2 black bears keep coming back to eat what they can find. Some of the frames and honey were frozen to the ground so we could not pick it up, so they are eating those. They seem to be leaving the fence and other hives alone for now. We will be keeping a close eye though because according to Sarah, they can break down the fence if they are desperate enough.
When viewing this incident the most obvious damage is of course the broken hives, the dead bees and the broken frames. This damage extends for several seasons though because the damage that is not immediately seen is:
- All the honey that the bees collected through the winter is now gone. There is no more and even if we leave honey out for them to collect, it is too cold for them to gather that honey
- All the brood is lost for the next year
- Even though we might have saved some of the bees, they are in a completely weakened state now. Half of the bees we managed to save have already died. It will take a few months to see how many actually survived.
We will make sure to keep everyone updated on how this field is doing. I feel that most of you are strongly invested and deeply care about these bees now. So now it is all of our good wishes, care and love that will make this bee-yard thrive again.
Matt and I want to thank you all so much for your support this past week. The amount of loving and supportive emails, texts, Facebook messages we received was just heartwarming. We read every message - sometimes more than once - and we appreciate you all so much.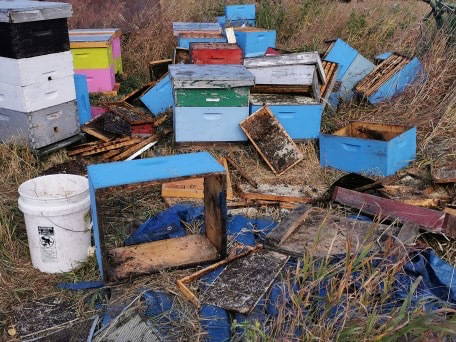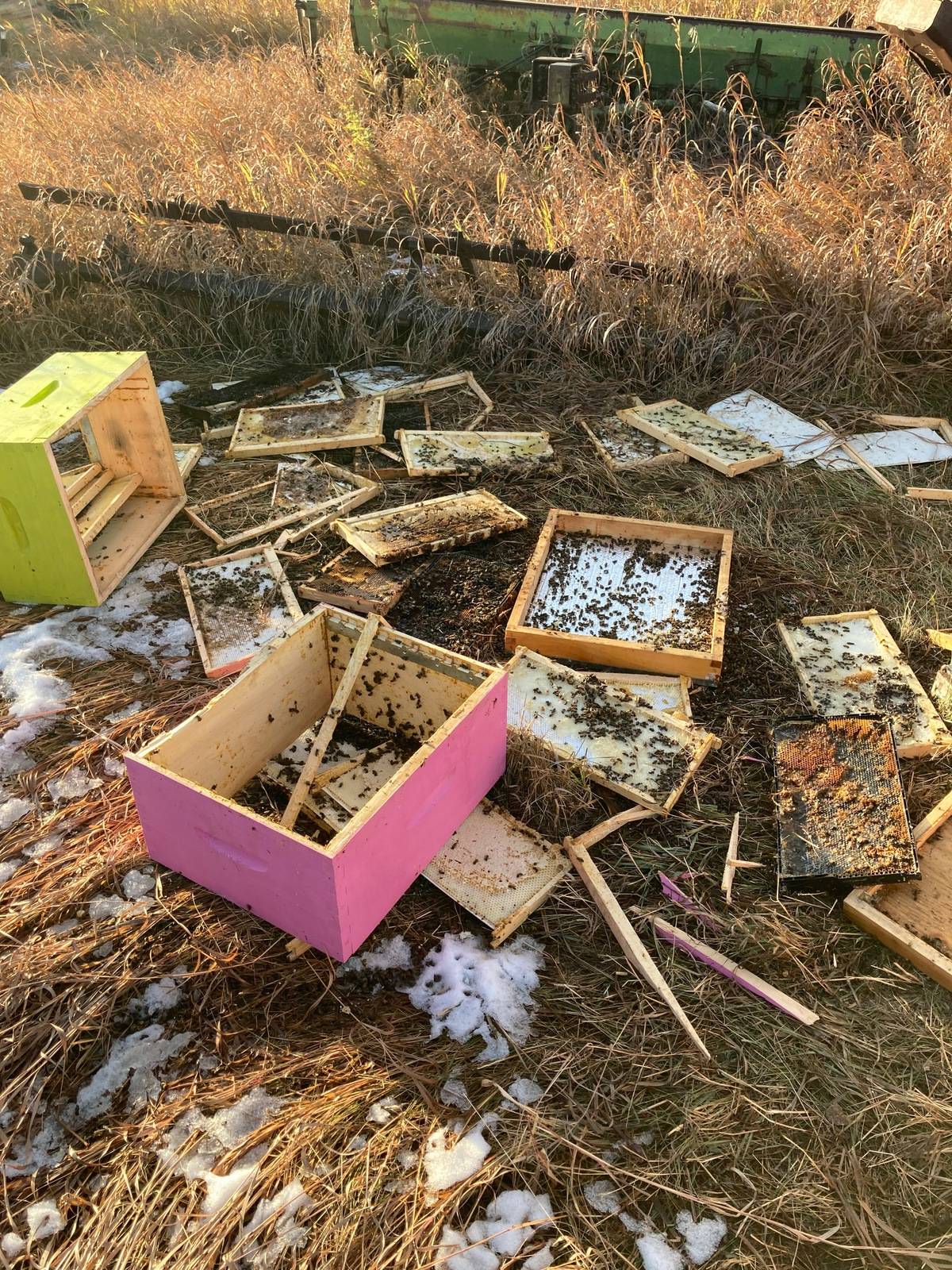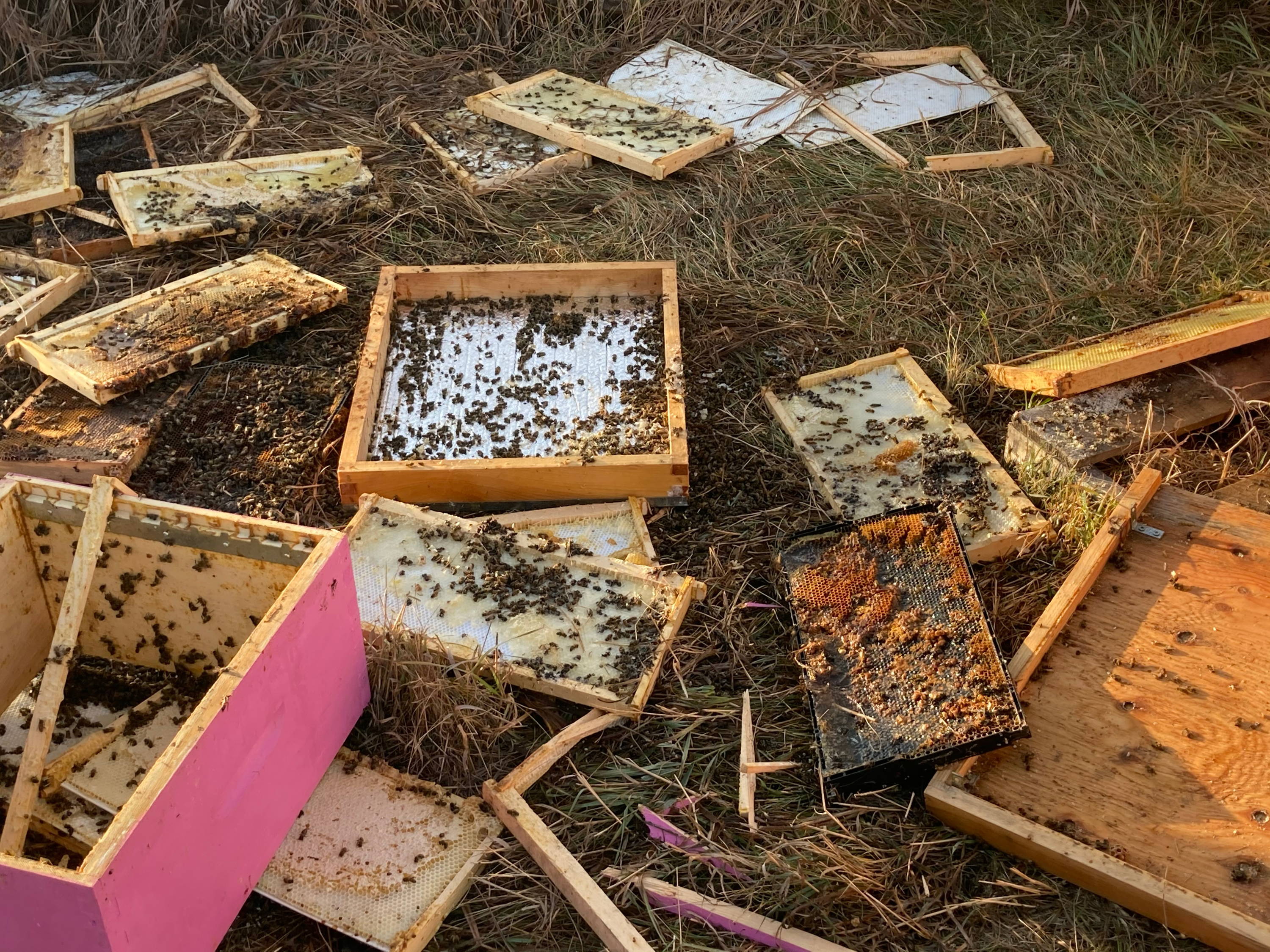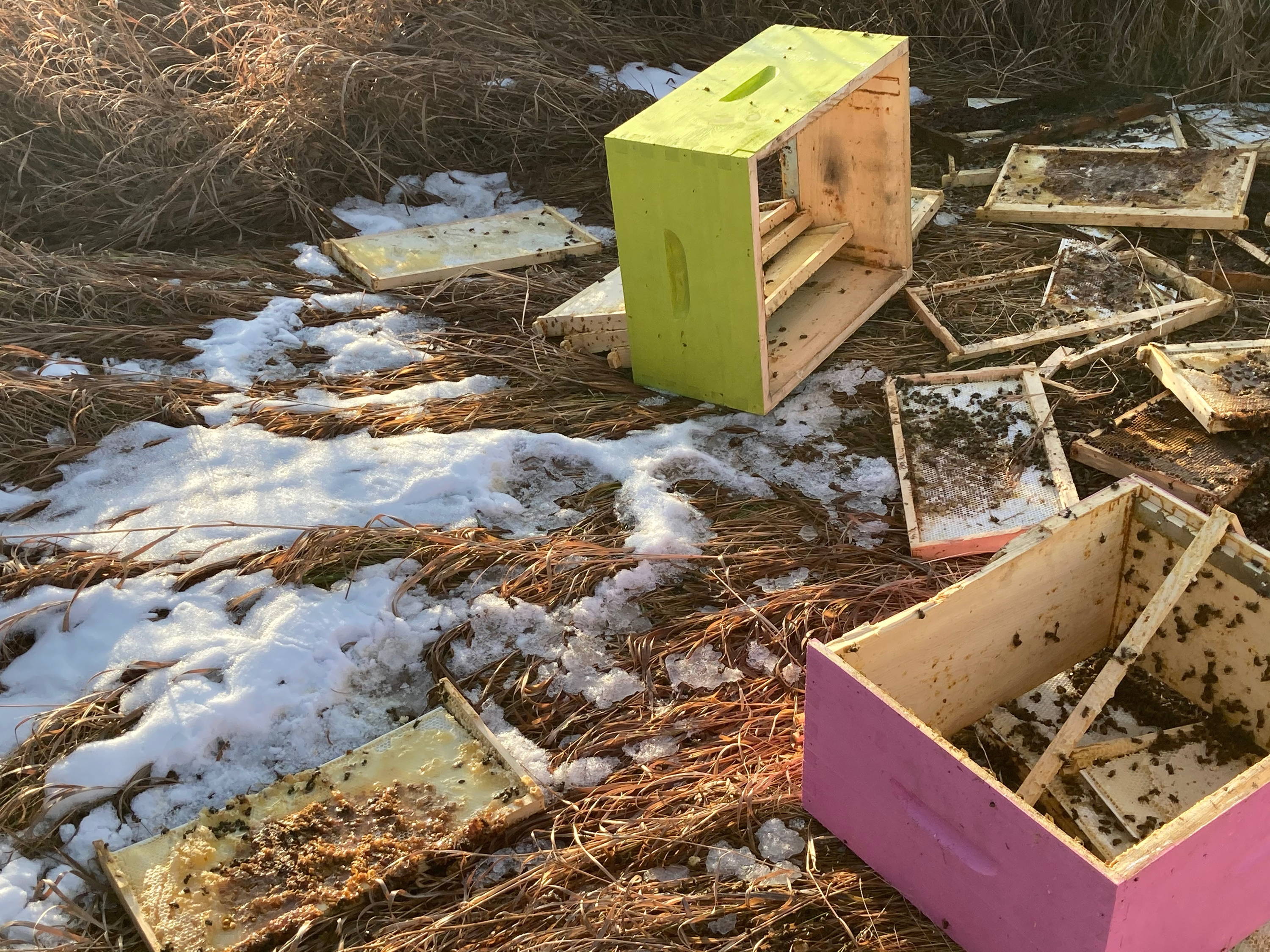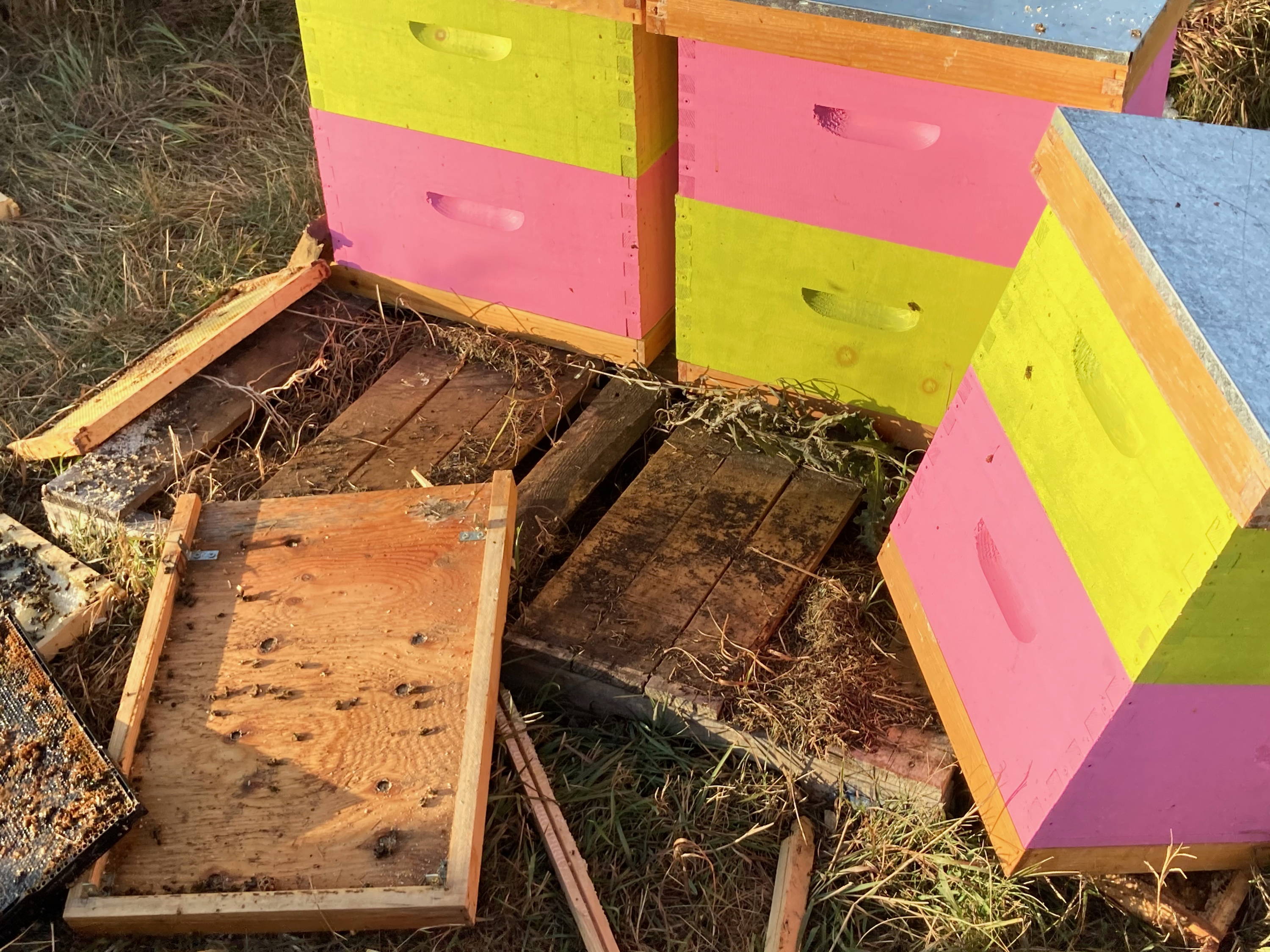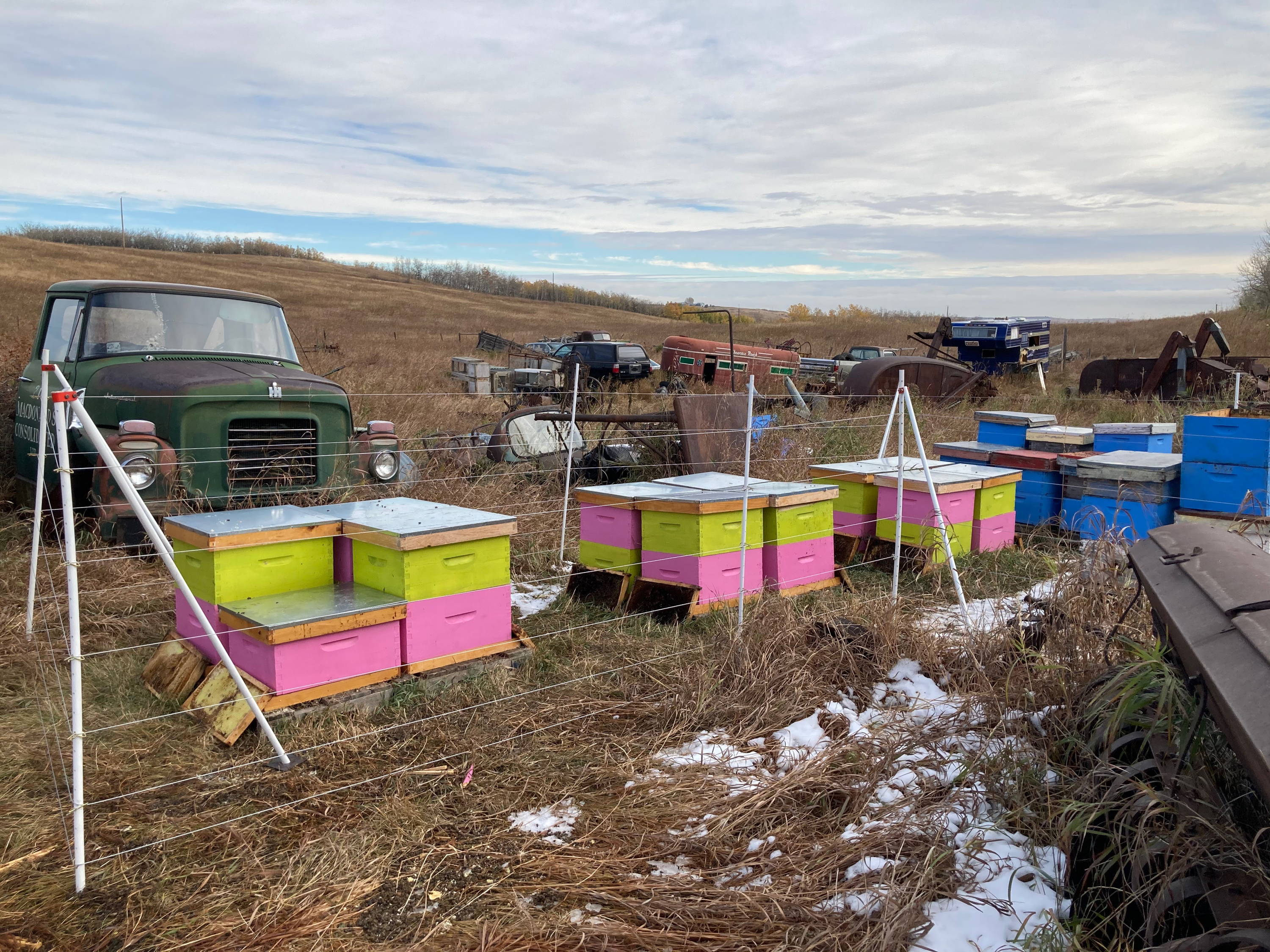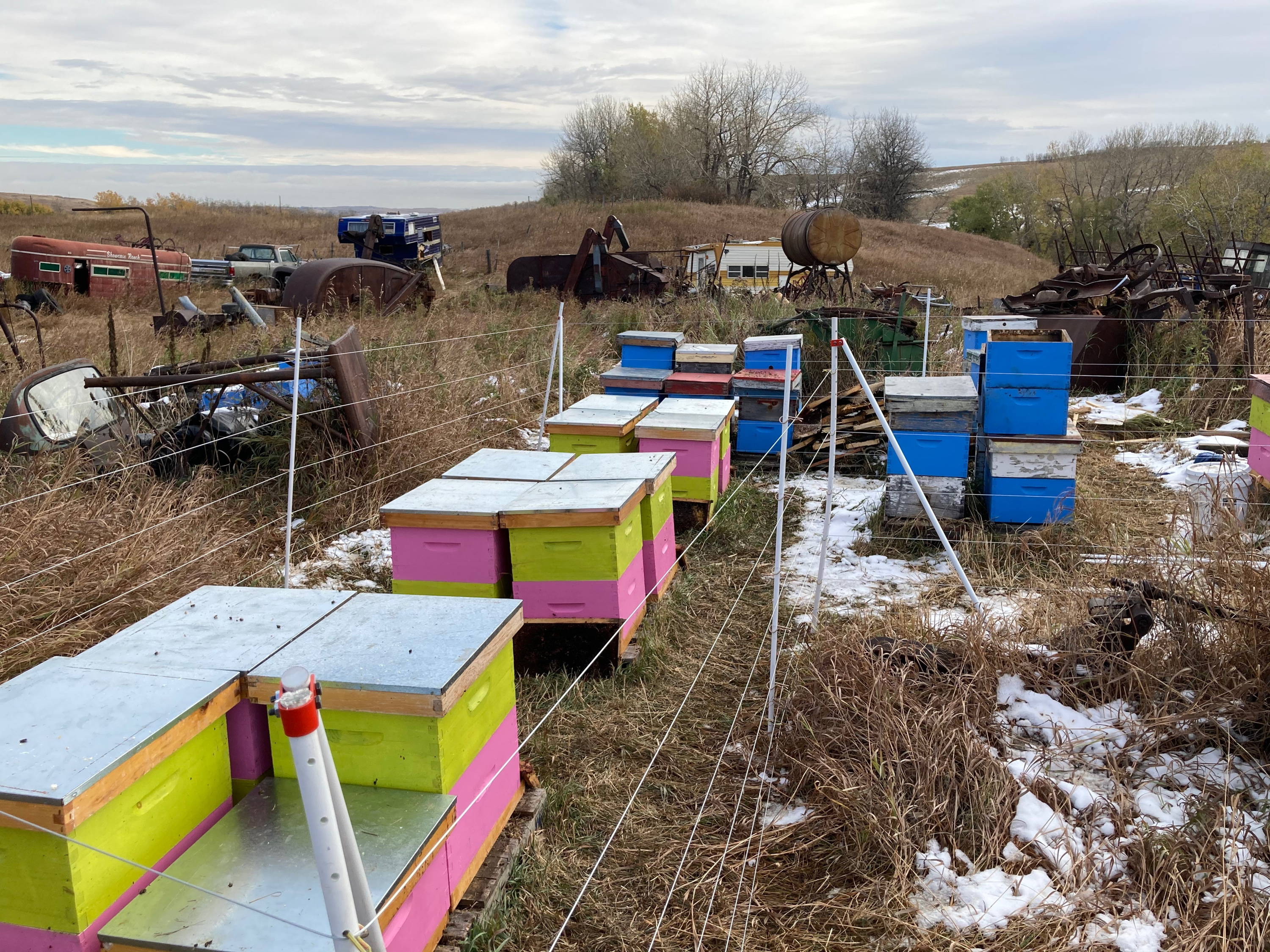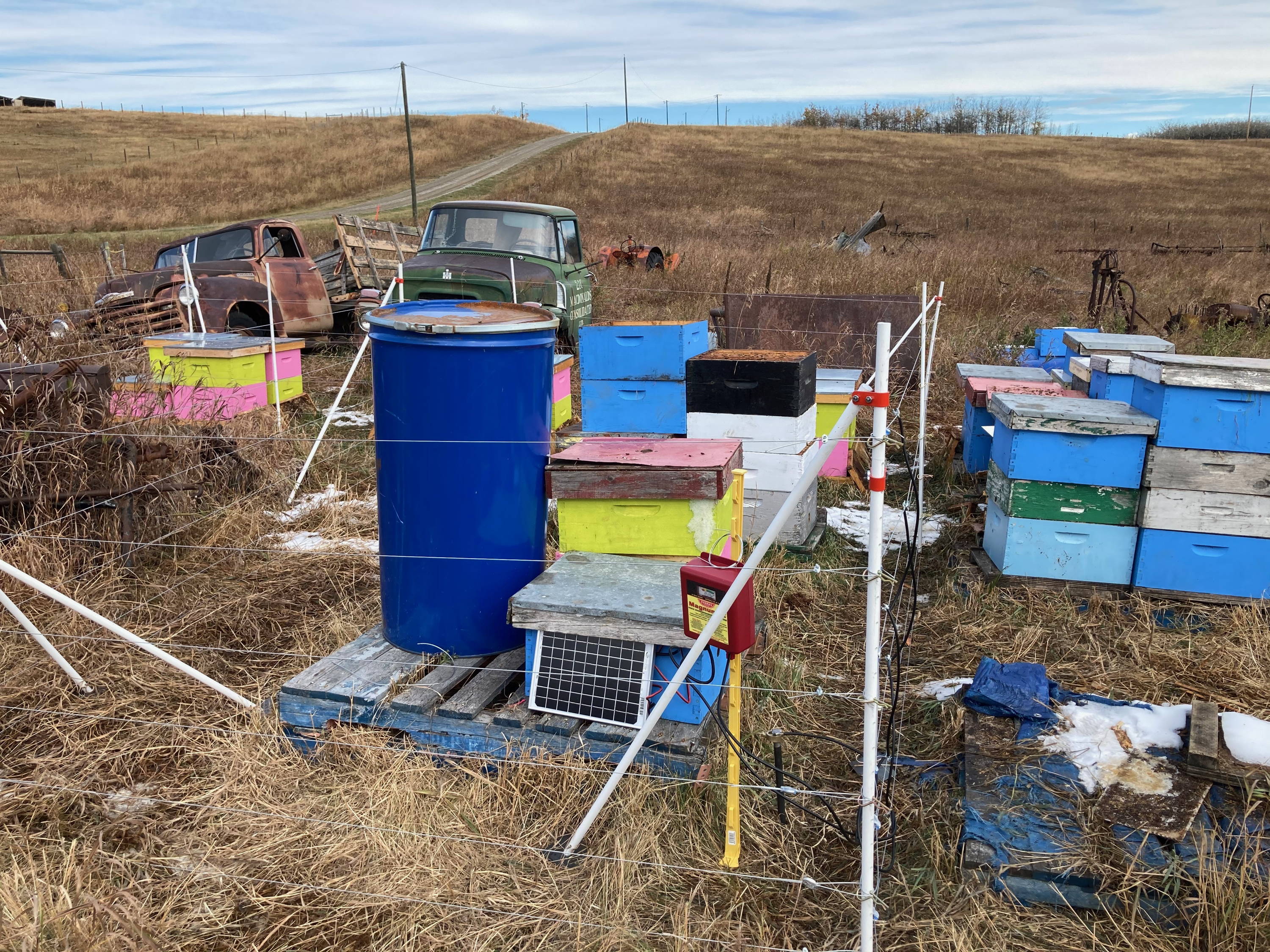 ---
We are so excited to reveal our newest flavour of honey to you!!!
We love our Clover honey.....and we love our new honey! Did you know honey takes on the flavour of the flowers and plants the bees pollinate?
Our newest flavour also comes from flowers that bees visit to collect the nectar. It has a very unique taste, very dark colour and is great when you love strong flavoured honeys.
What is your guess for our new all natural honey flavour?
---
Ginger Honey is my absolute favourite flavoured honey! It's spicy and full of flavour but doesn't burn your mouth.
Spicy up your cooking with Ginger Honey. Or add it to a hot toddy on a cold evening. If you can't resist, eat it off the spoon – we do!
We source the best quality ginger all the way from Sri Lanka to make sure every jar is absolutely delicious.
Check out how we bottle our honey!
GIVEAWAY!!
Keen to try our Ginger Honey? Comment below your favourite ways to use ginger honey! Our favourite is a delicious Ginger Honey Hot Toddy!
Find the recipe here
Can't wait? Get your Ginger Honey here:
Shop Ginger Honey

Call/Text: 403-915-0454
Email: sales@foreverbee.ca
---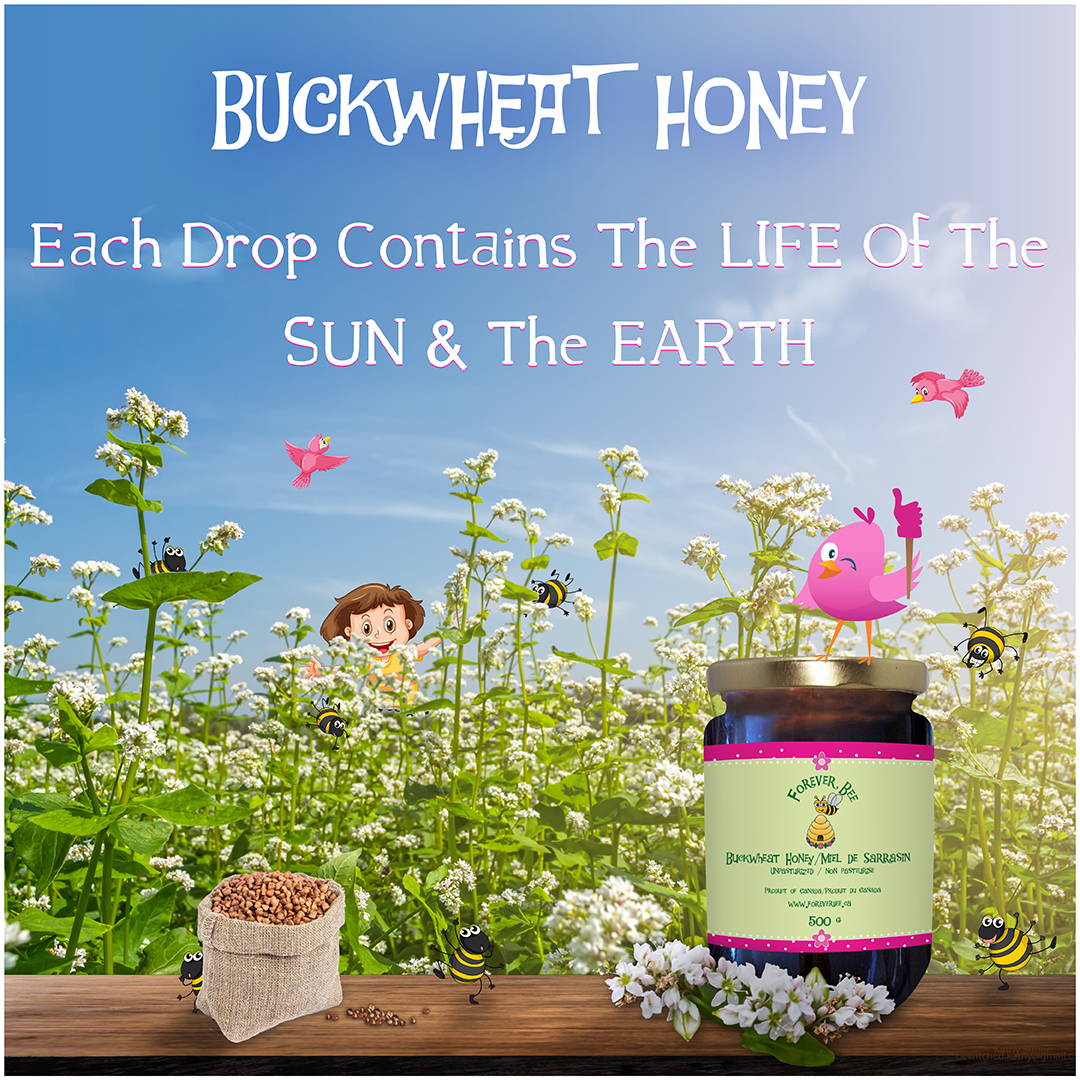 Here it is folks. You have been asking for it, we have been teasing you for weeks........ It is finally here!
Our exciting new product is...... BUCKWHEAT HONEY!!!
Straight from the fields of Manitoba, this honey is a dark, delicious treat packed with healing goodness - according to research it even helps with chest congestion and coughs, as well as lower cholesterol! The unique, complex taste makes it great for including in your recipes and it can be used to substitute maple syrup for something a bit different.
GIVEAWAY!!
Let us know why you would love to win a jar of Buckwheat honey.
Tag a friend you would love to share this experience with.
Get your Buckwheat Honey
Call/Text: 403-915-0454
Email: sales@foreverbee.ca
---
These beautiful pictures were taken by Kira on her very first visit to our beehives. It is always fun to see how these ladies are bringing home the pollen.
When they collect the pollen from the flowers, they stuff the pollen into pollen bags on their back legs. This makes it easier for them to fly with all of that pollen. They use the pollen to make bee bread with. Bee bread is a mixture of pollen, honey and a special enzyme the bees secrete. This mixture then ferments and is called Bee Bread. It is very healthy and provides the bees with all their protein and nutrients.
Bee pollen is an incredible natural food and only a teaspoon a day is necessary to reap its many benefits (and that teaspoon contains over 2.5 billion grains of flower pollen that took a busy little bee 8 hours to collect!). We collect it 3 weeks out of the year from our strongest hives.
Bee pollen is approximately 40% protein and contains nearly every nutrient needed by the human body and cannot be replicated by a laboratory (though they have tried!).
Bee Pollen's many benefits include:
- A substantial energy boost
- Relieves symptoms of seasonal allergies and asthma
- A boost to your digestive system with the help of naturally occurring enzymes
- A host of over 90 vitamins and minerals that are readily available and easily absorbed
- It improves the intestinal flora and has a natural antibiotic effect in the body that boosts the immune system
- It restores hormonal balance and helps to eliminate cravings and fight addictions
- Cardiovascular health in terms of lowering cholesterol, improving circulation and strengthening blood vessels
*Note that if you are allergic to bee stings, it is not recommended that you consume bee pollen!* However, if you have Seasonal Allergies we highly recommend that you try Bee Pollen :)
GIVEAWAY!!!
We'll be giving away a 175g jar of bee pollen to a commenter this afternoon, so make sure to ask your questions or share why you love our pollen!!!
Tell us how which natural remedies you love to use in order to stay healthy this winter.
To shop for bee pollen click here.
Call/text: 403-915-0454
email: sales@foreverbee.ca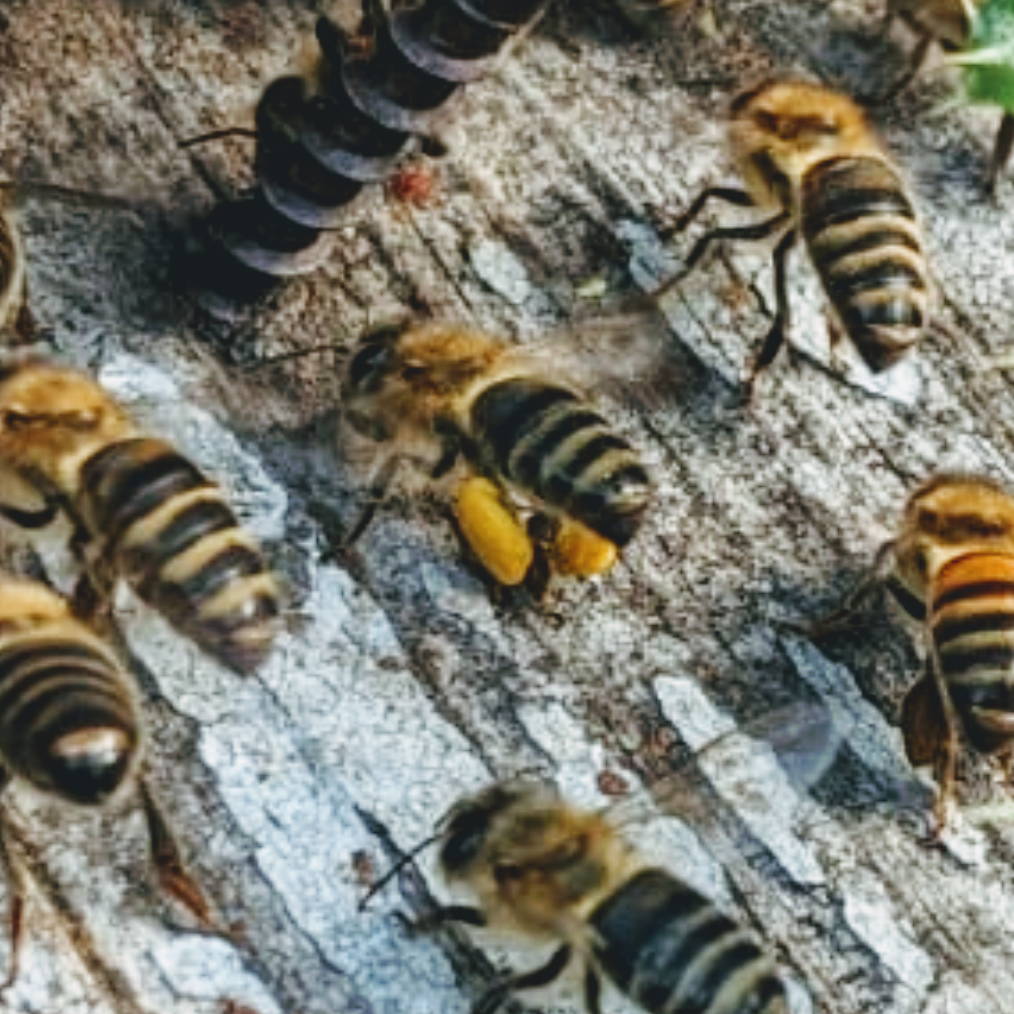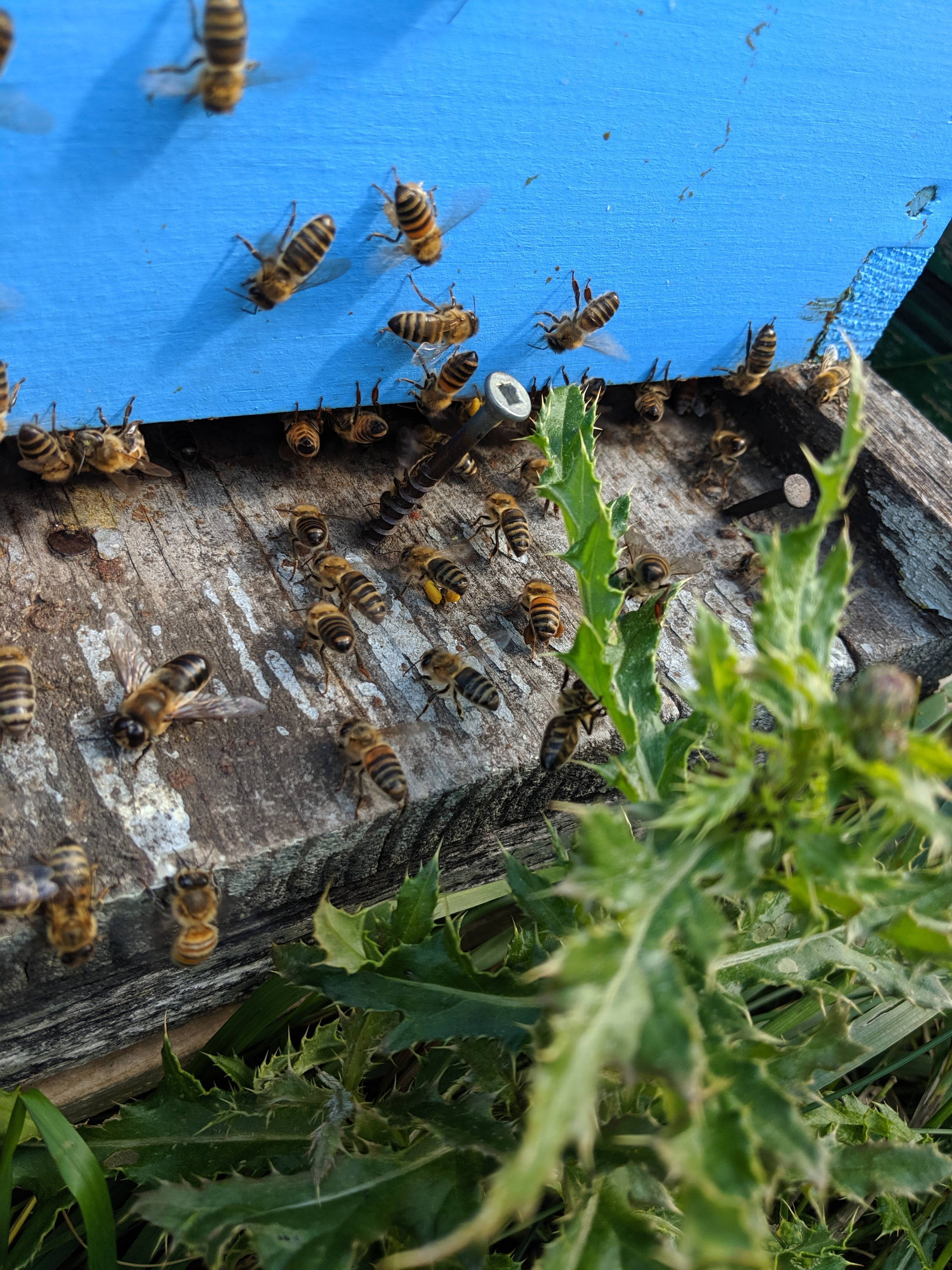 ---
Ok everyone, drumroll please! Here's the moment you've been waiting for…
We're so excited to share that our incredible Grand Prize Mystery Item is…
A Buckwheat Honey valued at $17!!!!!
This delicious, dark honey has a unique taste you just have to try! It's also packed full of goodness and is renowned as a fantastic healer. This one is a must-try!
Remember, our fabulous Grand Prize winner will get all this:
- 500g jar of our **NEW** Buckwheat Honey
- 500g jar of Creamed Clover Honey
- 250g jar of Flavoured Honey
- Body Butter of your choice
- Bubbles & Balms deodorant pack
- A bar of Soap
- A Lippy Balm
Valued at over $100!
Too excited to wait? Use this link to add one of each Forever Bee Grand Prize Items to your cart! https://go.tabarn.app/r/MKZo
So, get commenting, liking, sharing, tagging friends and ordering – each action gets you an entry into the Grand Prize draw!
Shop here for your sustainable Bubbles & Balms bathing products

Call/Text: 403-915-0454
Email: sales@foreverbee.ca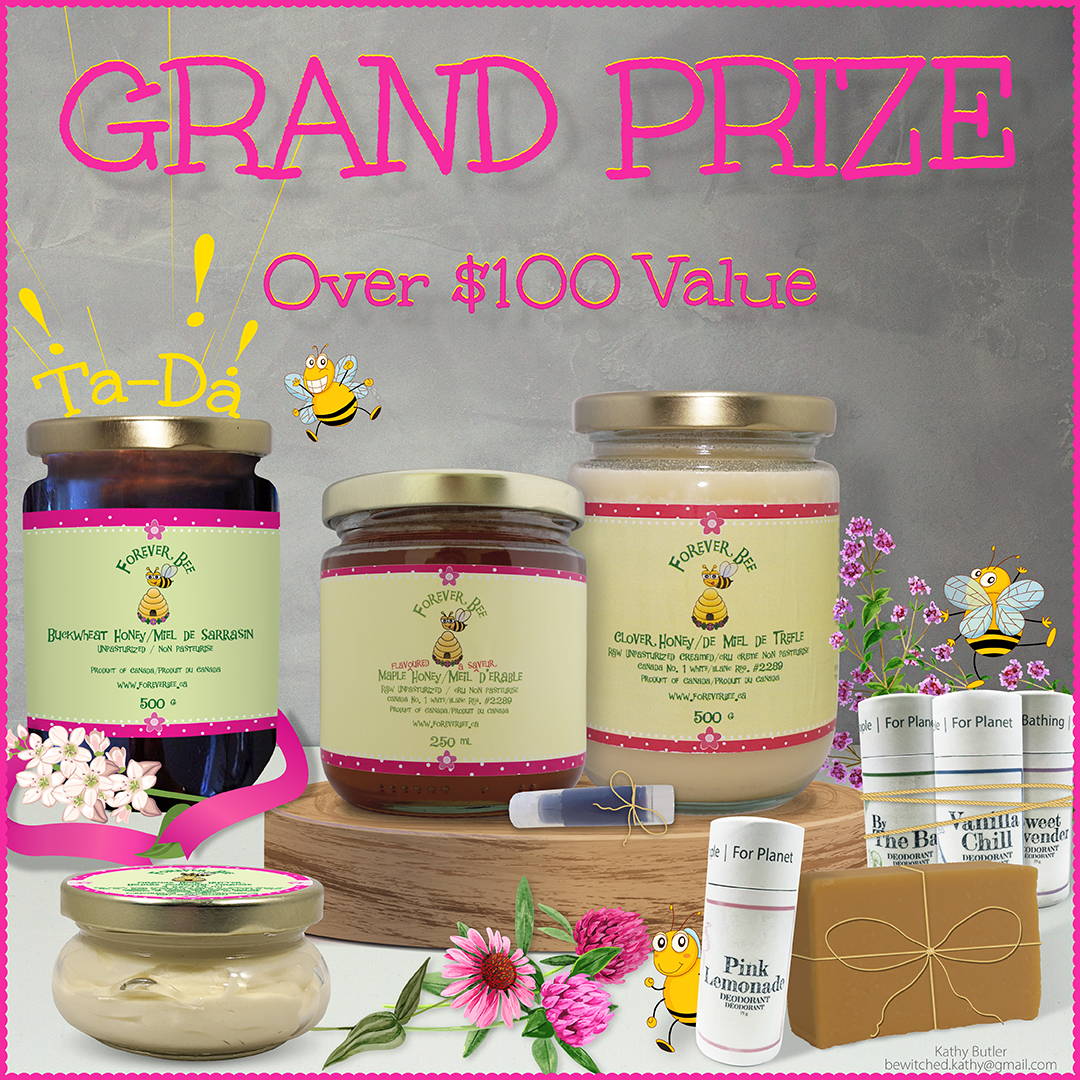 ---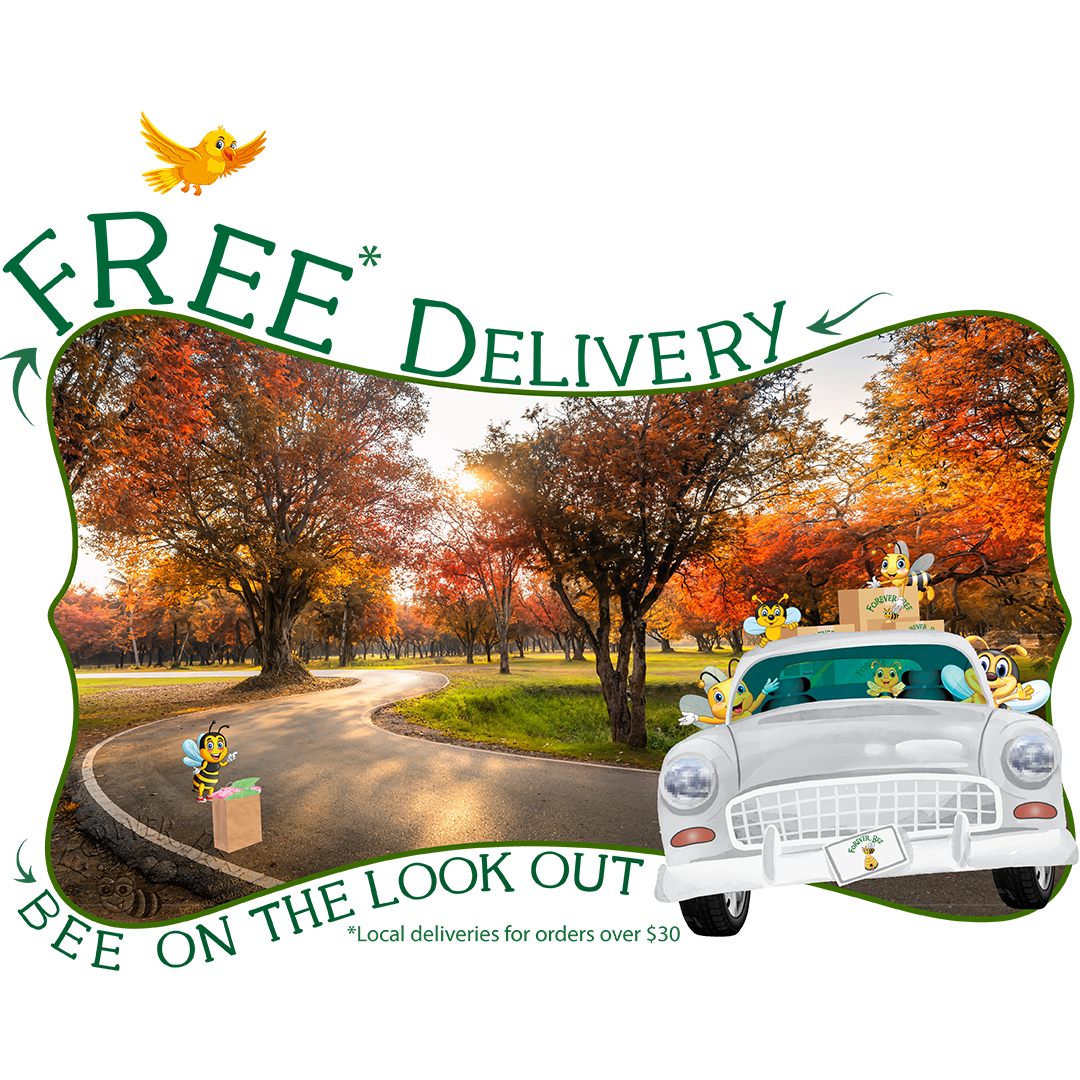 Hi everybody!!
We - the Forever Bee family - just wanted to take a minute to thank each and every one of you that participated in our Warm & Cozy online Market! Our business would be nothing without the support of our amazing community! In the recent weeks your love, support, and well wishes have helped us make it through our recent bear attacks on our hives and have enabled us to keep our hard working little bees safe! We cannot thank you enough!
We'd like to also take a moment to give a huge shout out to our production collaborators, Bubbles & Balms for helping us create beautiful, sustainable soaps, and for working with us to put on our October online market. We'd also like to thank Greenway Couriers; they are a small, local business that we have been working with in order to deliver all of your amazing orders to your door in the Calgary area!
We cannot wait for our next LIVE online market and for more chances to hear from all of you! But until then, here is a quick list of all the markets you can find us at for the next month, and when we will be delivering to your city next!
Markets:
Saturday Oct 31: Lethbridge Exhibition Market 9AM-2PM
Friday/ Saturday Nov 6/7: Airdrie Christmas Show
Saturday Nov.7 : Crossfield Christmas Market
Deliveries:
Tues Oct. 27: Calgary, High River, Nanton, Stavely, Claresholm, Fort Macleod, Monarch, Nobleford, Coalhurst, Champion, Vulcan
Wed. Oct 28:Lethbridge, Coaldale
Thurs. Oct. 29: Banff, Canmore & surrounding areas
Friday Oct. 30:Okotoks, Calgary, Airdrie, Cochrane, Chestermere.
For any questions or to place an order feel free to message our page, email sales@foreverbee.ca, or call/text 403-915-0454. To place an order, visit https://foreverbee.ca/ or use any of the points of contact above!
You can also find updated weekly market and delivery schedules here
---
Thank you so much for joining us at our October Online Market! We hope you had as much fun as we did 😊
At Forever Bee, we absolutely love you, our beautiful customers! We love to share products designed to nourish you, promote good health and calm your mind. That's why we source the very best ingredients from around the world, treat them gently and offer them to you.
We also love family time and fun, so we've created products and resources to help create and strengthen connections.
If you loved our market, make sure you keep an eye out for our next event! We'll have more great videos and fabulous giveaways for you!
Don't forget, you still have time to win this month too! Here's how:
- 200 bonus points for attending - email sales@foreverbee.ca with "Attended" in the subject line and we will add your bonus points to your account.
- Plus you can win another 300 bonus points. ** see details below **
- Gifts with purchase: buy more, get more! For this weekend only!
- Grand Prize draw for engagement
- Product giveaways where mentioned
- Free delivery with qualifying purchase for standard delivery areas

PLUS
Receive 300 extra bonus points for answers these questions by emailing Sales@Foreverbee.ca :
- What was your favourite part of the event?
- What was at least one portion of the event that you would change and why? - And any other notes you wish to share! 🙂
Upon receipt of your email, we will credit your account with your bonus points so make sure to use your account email or provide it to us when you send your message!
For any questions or to place an order feel free to message our page, email sales@foreverbee.ca, or call/text 403-915-0454.