New Beginnings Online Market - January 16, 2021
---
Hi Honey Lovers!!
We are super excited to be hosting our NEW Beginnings Live Online Market on January 16th from 12pm - 3pm.
With 2021 ahead of us we are all hopeful for a better and happier year. In our online market we are exploring ways to live a healthier, happier life and to make changes that bring us more peace and help us develop habits that are more aligned with our true goals :) 
We look forward to spending the afternoon with you!

If you'd like to join in on the chatter, and enter to win the prizes, please reach out however you are comfortable! We are live all afternoon on our chat, emails, texts, calls and you can join the conversation in our Facebook Event. All of the giveaways will be open until Midnight January 16th. Make sure you get your name in by reaching out to us!

Text or call Kira at 403-915-0454
Email us: sales@foreverbee.ca
---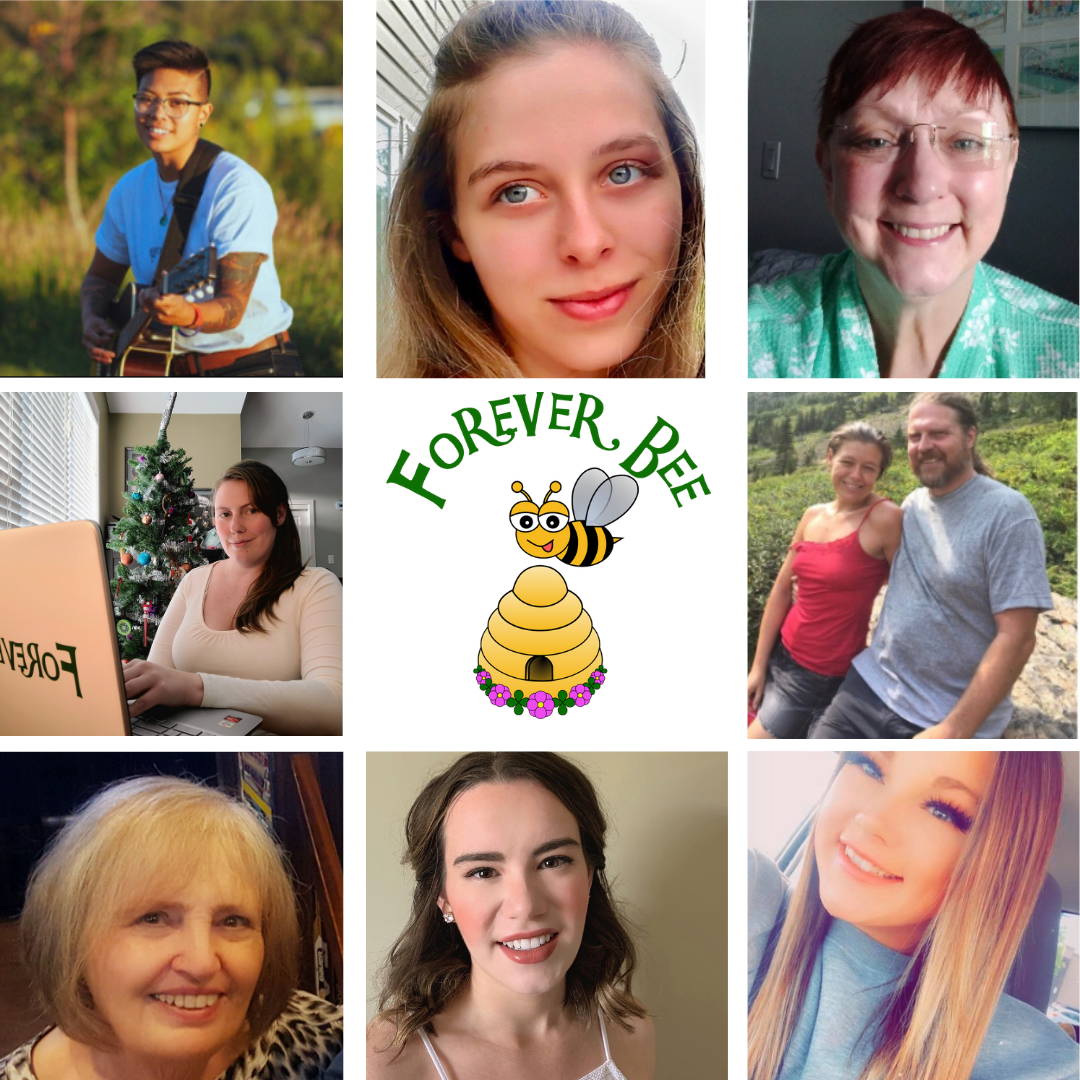 As we look forward to all the New and amazing things to come, we wanted to ask our team; what is YOUR dream for this year? And the best thing about our team is that they are ALWAYS up for sharing their wildest dreams!
Lanice: "My new year resolution is to work on my mental & physical health! Also to learn how to cook traditional food from my parents' recipes!"
Heather: "My New Years resolution is to spend more time with my daughter and to get my health in order."
Ritzie: "I would love to continue my education, focus on my fitness and make a point of reading and meditating daily."
Kathy: "My New Years resolution is to get out into the sun more by walking my dog more often"
Kira: "I am going to focus on maintaining a good balance for my spiritual, mental, physical and financial health this year. Doing the next right thing each day :)".
Matt & Annanie: "We would love to spend more time with our kids and grandkids. There are also a few exciting projects we have brewing in the background that we would love to work on more fully."
As a special wish to all of you and as part of our New Beginnings Market, here is a New Year's resolution by Seth. I read it every year and try my best to stick to it. Have fun!
"Now: I wish you a Merry New Year, into which I hope you manage to insert a touch of light-heartedness now and then."
"Now if I were you two, making a list of resolutions, my list would include feelings and attitudes. Things to do are well and good – very good indeed – but the feelings and attitudes are, shall we say, at least as important. I would not presume to make a list of resolutions for you. But in an imaginative endeavour, this is what I pretend I would list if I were you – meaning you both. Though this is a new year, there is nothing really new about the list."
"One: I will approve of myself, my characteristics, my abilities, my likes and dislikes, my inclinations and disinclinations, realizing that these form my unique individuality. They are given to me for a reason.
"Two: I will approve of and rejoice in my accomplishments and I will be as vigorous in listing these—as rigorous in remembering them—as I have ever been in remembering and enumerating my failures or lacks of accomplishment.
"Three: I will remember the creative framework of existence in which I have my being. Therefore the possibilities, potentials, seeming miracles, and joyful spontaneity of Framework 2 (inner reality) will be in my mind, so that the doors to creative living are open.
"Four: I will realize that the future is a probability. In terms of ordinary experience, nothing exists there yet. It is virgin territory, planted by my feelings and thoughts in the present. Therefore I will plant accomplishments and successes, and I will do this by remembering that nothing can exist in the future that I do not want to be there."
What is your New Years resolution?
---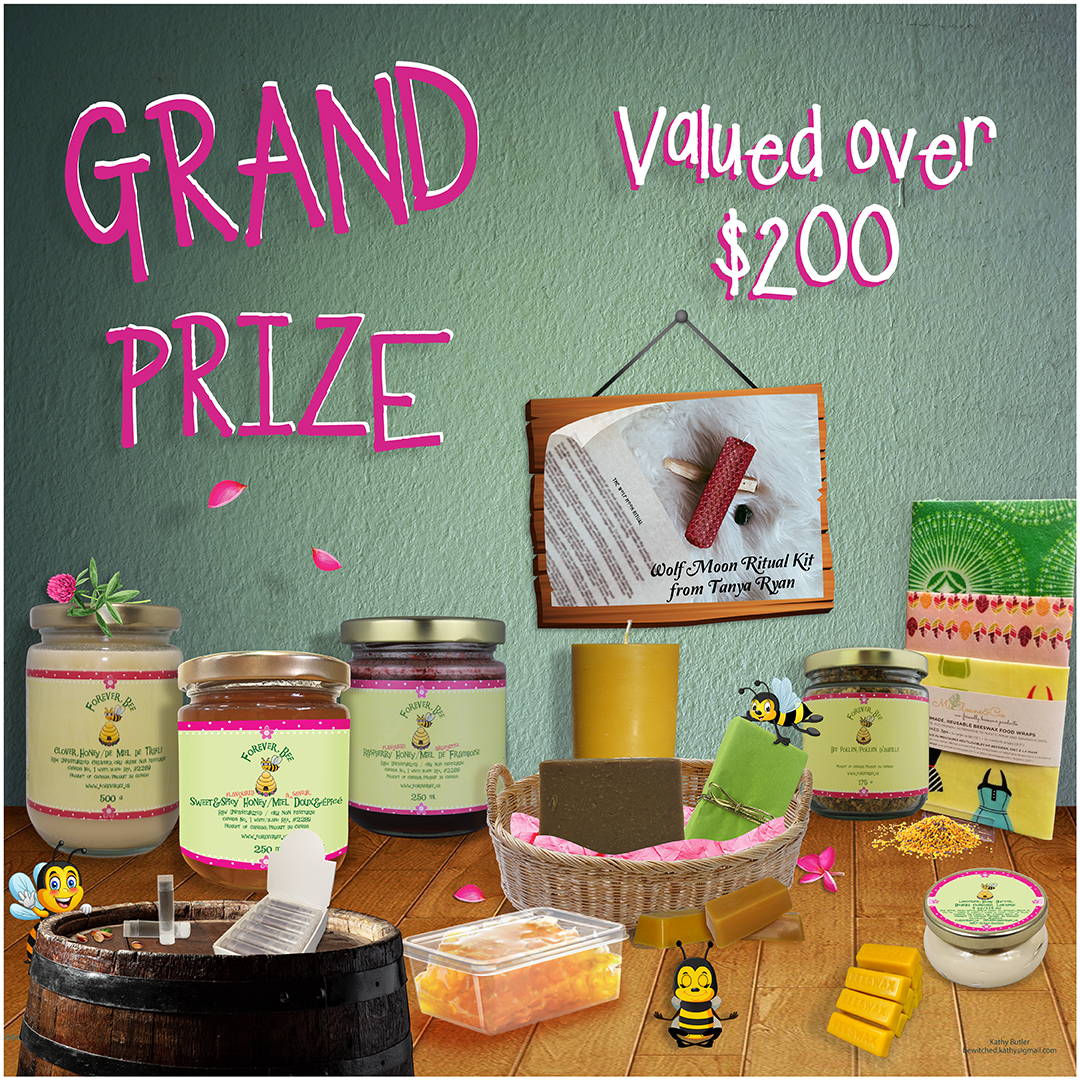 ---
Purple Carrot is an amazing health shop with a wealth of knowledge on healthy living and environmentally friendly lifestyles. In this video they give us a couple of easy changes we can make to our lifestyle to help us be more environmentally friendly.
To celebrate the end of plastics in our homes, we'd like to help you take your eco-friendly household set-up to the next level.
Forever Bee Beeswax Food Wraps will help eliminate the need for cling wrap and single-use plastics in your home. They can safely keep food fresh, and best of all, they're reusable!
Most folks would like to know what they can do with these wraps. They can pretty much be used to wrap everything you wrap with cling wrap. Wrap your cheese, kids' sandwiches, veggies and leftovers (just not raw meat). They are also super easy to clean - simply wipe them down with a warm soapy cloth and rinse.
Food wraps can be used for about 1 year and then they can be "refreshed". Refreshing your beeswax food wraps is as easy as laying them flat on a cookie sheet, rubbing some beeswax on them and placing them in the oven for a few minutes. And they are good to reuse again for another year.
Learn easy ways that you can become a plant-saver. Download our guide to being a planet-saver here.
GIVEAWAY!
We are so excited to be giving away a 3-pack of Beeswax Food Wraps to help you on your journey to become plastic-free. Enter to win by chatting with us about one way you are planning to help reduce consumer waste this year?
---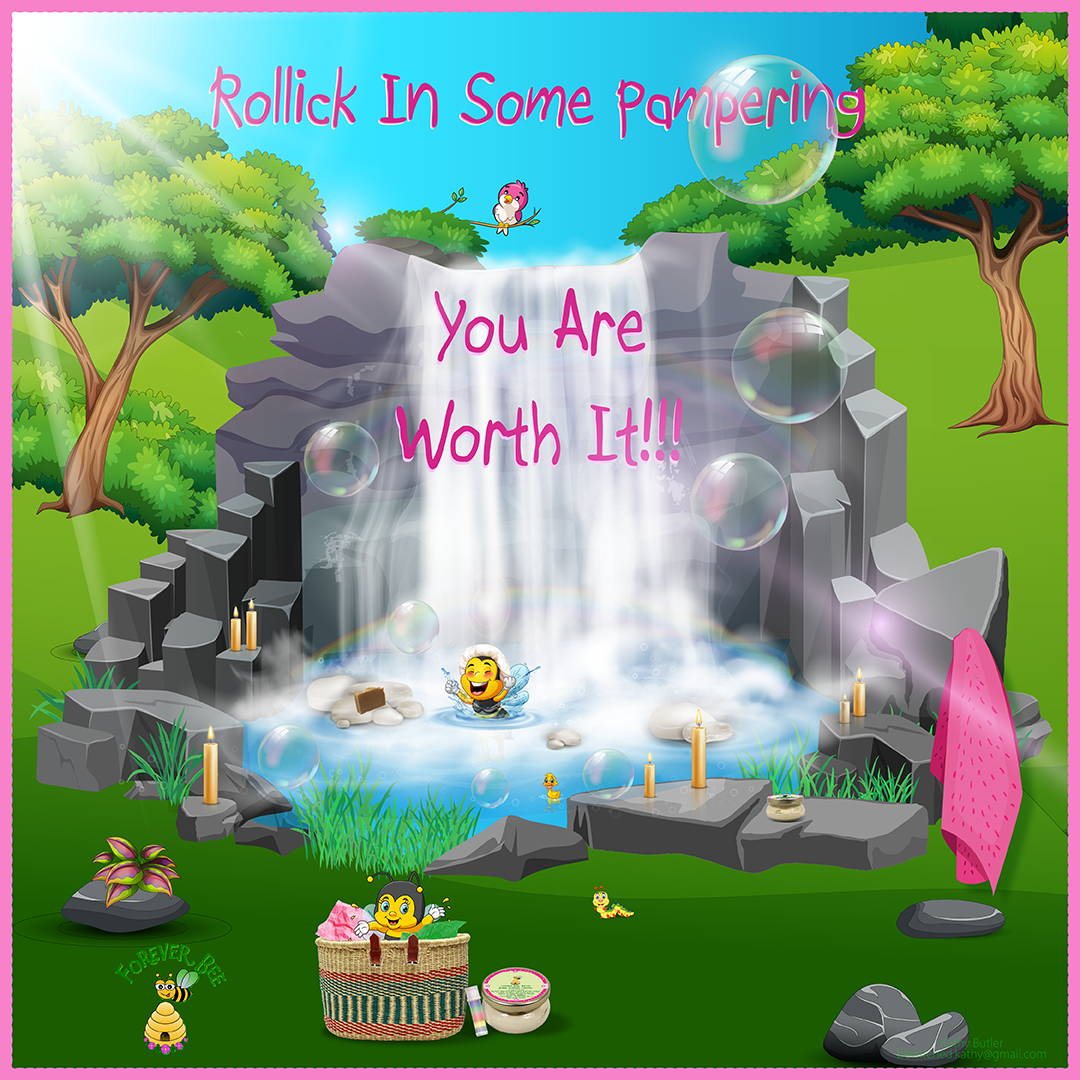 At Forever Bee we know taking care of your mental and physical health is of top importance, that is why we have created this list of our top 10 self care tips to follow this winter!
We want all of our honey lovers to feel and "bee" their best! Based on everything we have heard from your wonderful responses, we have found that the best self care routine includes a nice hot bath with a Bubbles & Balms bath bomb, washing up with a lathering, mild, moisturizing Beeswax & Honey Soap, surrounded by beautiful Beeswax Votive Candles, and finished off with hydrating Body Butter!
Did you know that not all self-care however is about bubble baths and candles? Self-care is all about doing what is best for our life in the present moment. Sometimes that might not seem like the most fun or relaxing thing to do at the time but it is what is best for us. Sometimes self-care means;
Removing negativity from our lives, whether that is a person a situation or a habit. Love yourself enough to make the tough choices and feel the stress melt away.

Organizing your home and keeping it clean is a good choice for a healthy future. Instead of practicing self-indulgence for instant gratification, practice self-care for long-term health and sustainability. Self-indulgence can be fun and necessary sometimes but not as the only form of self-care :)

Keep the flow of exchange going without compromising yourself. Do not go into debt to purchase things you want - save for it instead. Imagine the peace of mind that will come from debt-free living :)

Take up a hobby that will make you more self-sufficient. Learn how to make candles, plumbing, alternative energy, self-defense. This way if you ever need to you can take care of yourself with confidence.
GIVEAWAY!!!!
We would love to help you get started with your true self-care this year by giving away a self-care package including Beeswax & Honey Soap, Lippy Balm, Body Butter, Ball Candle and a course of your choosing on Udemy.com (course value up to $20).
Like Forever Bee on Facebook

Make sure to sign up for our Newsletter

Talk to us about your perspective on self-care vs self-indulgence and how you plan on keeping a healthy balance between the two.
If you'd like a free download of our top self care tips to print off and try for yourself go here: https://foreverbee.ca/downloads
---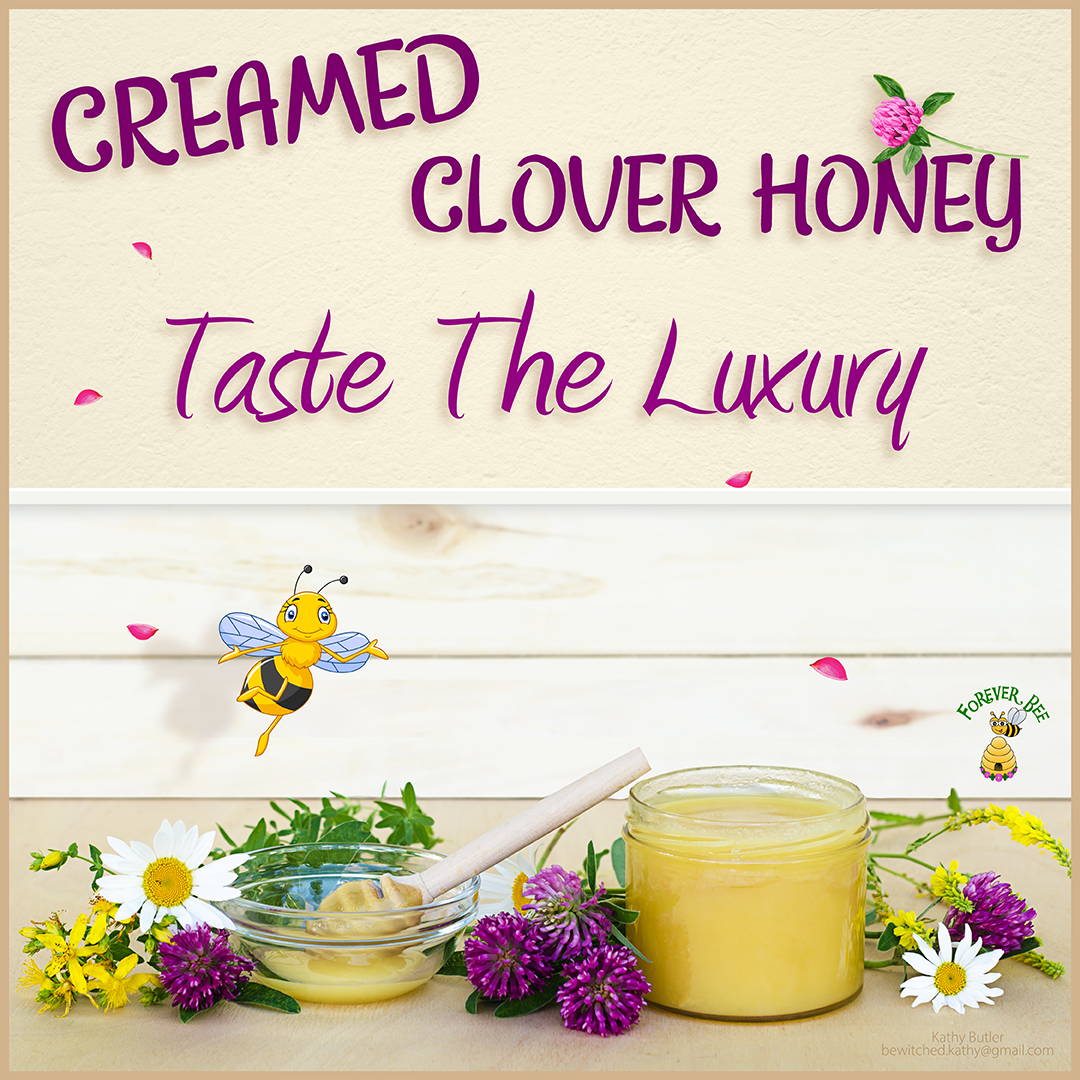 Harvested in the foothills of Southern Alberta, Canada, Forever Bee Creamed Clover Honey is a 100% raw honey.
When creating it, we skip the heat-treatment and use a special technique to freeze the honey. This process forces the honey to crystallize very quickly. Really tiny crystals form, preventing the honey from ever forming big chunky crystals that compromise texture. This process preserves all the nutritional properties of the honey.
So, each batch of this delicious honey has a delightful creamy smooth texture that will never harden!
Raw honey is an absolutely fantastic health booster.
- It is packed with antioxidants
- It has anti-fungal and antibacterial properties
- Helps with coughs and sore throats
- Soothes and heals the digestive system
- Helps to heal cuts and burns
Did you know that honey is a perfect sugar substitute and can be used in your coffee, tea, yoghurt, cooking and baking? Raw honey does not spike your insulin levels like sugar does so you will not get a sugar-crash and you will also benefit from all the healthy nutrients in the honey!
GIVEAWAY!!!
We are giving away a 500g jar of our Raw, Creamed Clover Honey.
Comment by letting us know which small healthy eating habits you will be changing this year to help you live a healthier lifestyle.
---
At Forever bee we LOVE all things honey, but there is nothing better than delicious, chewy Honeycomb straight from the hive! Join us in this video to see the behind-the-scenes of how we harvest our honey from our hard working bee friends!
Honeycomb is the purest form of our raw honey! It has all the natural sweetness, plus the added bonus of pure beeswax! This clear, chewy consistency is all you could want from this magical treat that is the perfect star on any charcuterie board! Pair with your favourite crackers, cheese, fruit, and cold meats. Honeycomb can also be used in yoghurt, oatmeal, on toast, in smoothies, and ice cream (and of course by the spoon)
Did you know that in order to keep our bees happy and healthy through the winter months we feed them probiotics and also a mixture of essential oils including Spearmint, Lemongrass and Tea Tree? This helps them to achieve healthy gut health and builds their immune systems to help defend against illnesses that might attack the hive.
As a healthy additive to human diets we also recommend using a natural probiotic. Gaining your probiotics from food is always a good idea because your body knows exactly what to do with it. It is completely bio-available and your body will not expend energy to try and figure out how to break it down. Healthy, all-natural probiotics include foods such as:
- Homemade Yoghurt
- Kefir
- Sauerkraut
- Pickled vegetables
- Traditional buttermilk
Honeycomb can also be used to create delicious salads. Try the Pear Honeycomb Salad recipe.
GIVEAWAY!
We are giving away a 1 lb container of Honeycomb today.
Tell us ways in which you keep your tummy healthy (or ways in which you plan to keep you tummy healthy this year)
---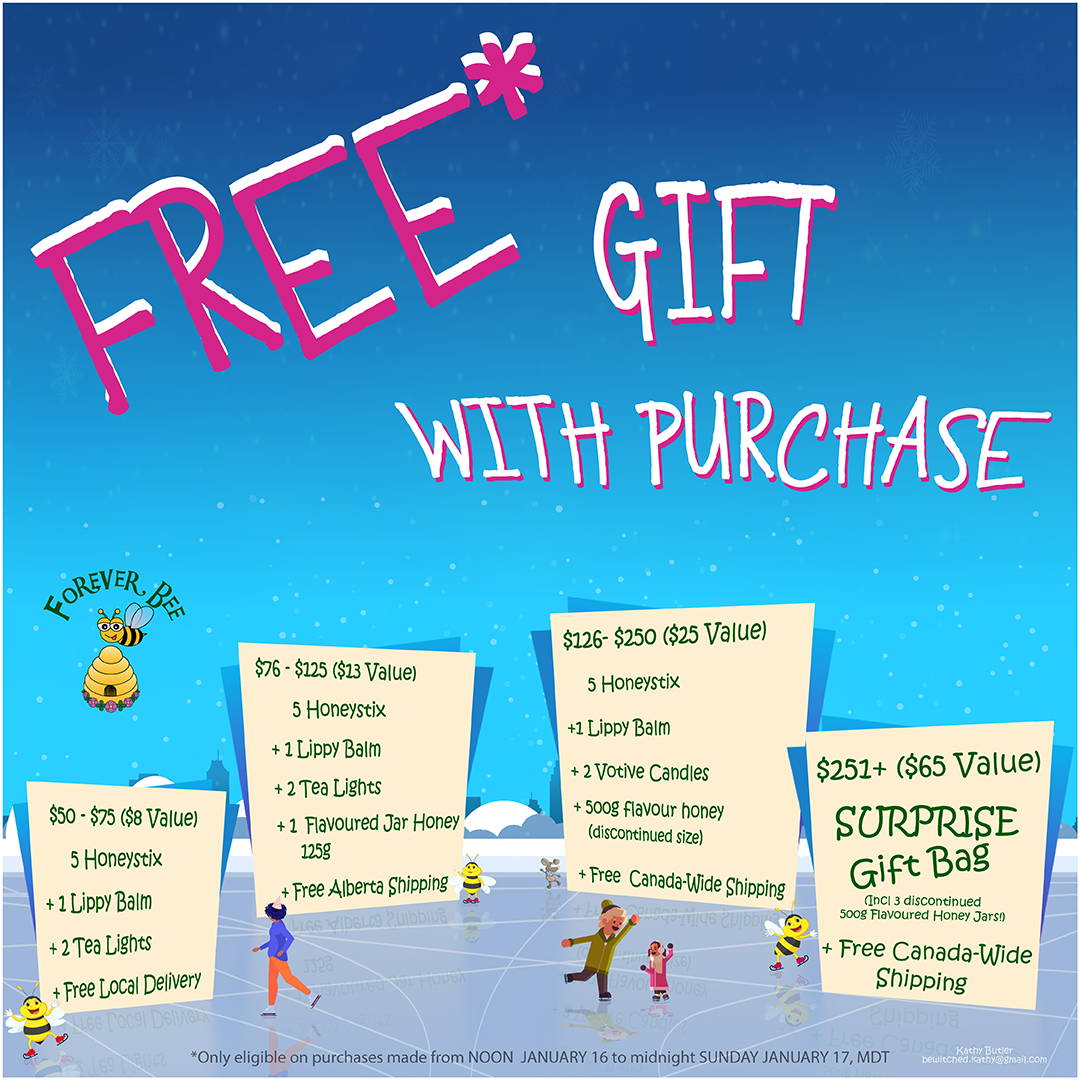 ---
Lol, I had such a fun time making this video and every time Matt watched it he had to laugh. What's wrong with my honey??
We get this question quite a bit at the markets and decided to answer on our market this month because we are not able to answer for you in person at the markets :)
The quick and easy answer is: There is nothing wrong with your honey. Crystallization is a natural process that happens because of the natural sugars in the honey. All honey will eventually crystallize. It is very easy however to get it to a liquid state again while preserving the natural goodness of the honey.
Watch our video and find out how to love up on your honey and take good care of it :). Find out some interesting do's and don'ts.
GIVEAWAY!!!
We would love to give away a jar of our 250ml Flavoured Honey to a lucky winner. Let us know your favourite Flavour Honey you would like to try.
---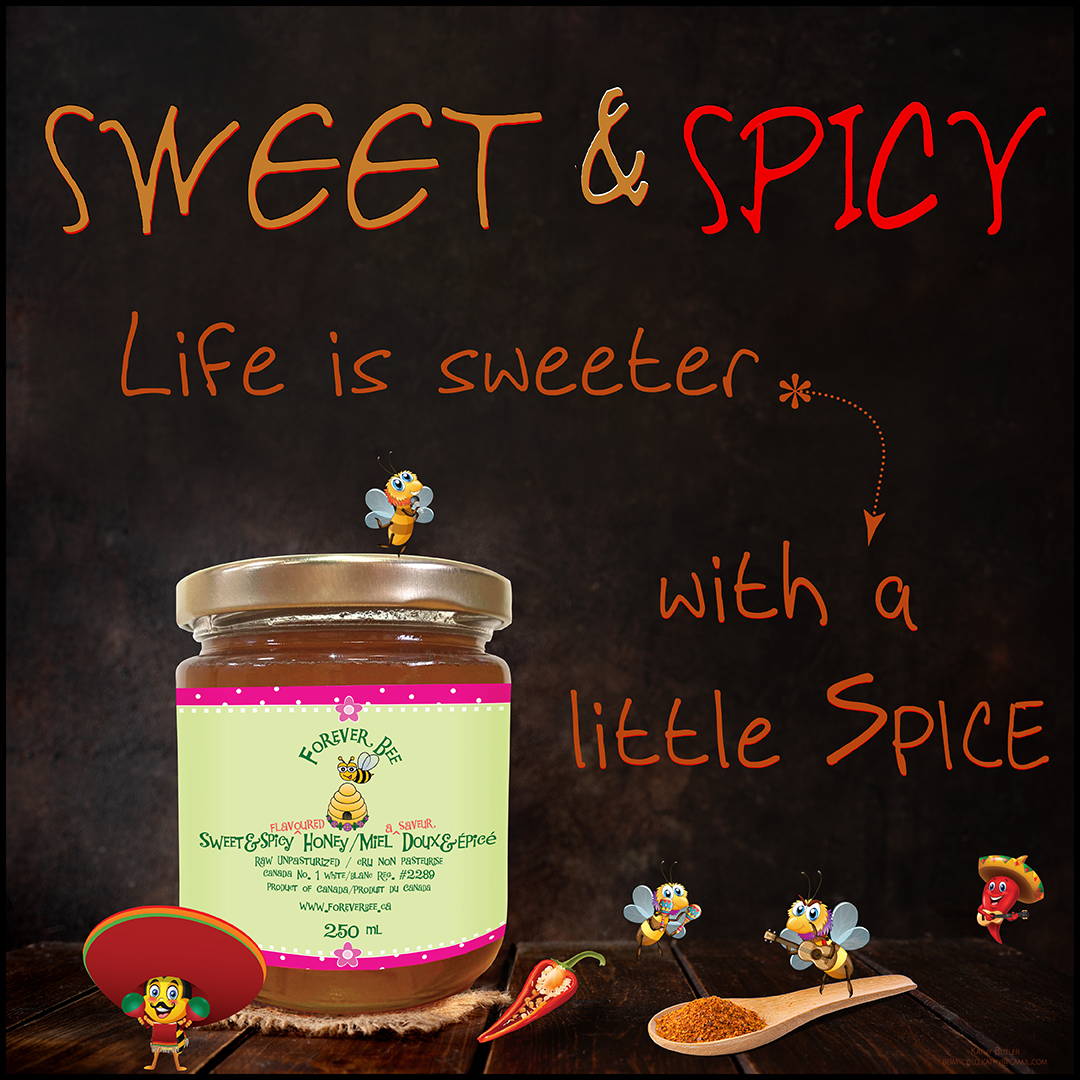 Our Sweet & Spicy Honey is a beautifully balanced mix of our Raw Clover Honey and Organic Cayenne Pepper. We are so excited for you to try tour newest flavour in all your recipes and also for its amazing health benefits.
Health Benefits of Raw Honey and Cayenne
- Speeds up your metabolism
- Natural anti-inflammatory
- Relieves Pain
- Curbs hunger
GIVEAWAY!
We are giving away a 250 ml jar of Sweet & Spicy Honey. Yeah!!!!
Let us know, How are you staying planning on staying active this year to keep healthy and balanced?
Really tasty recipes for Sweet & Spicy Honey can be found here.
---
Giveaway below!
Today we're so excited to invite you behind the scenes to learn more about our pure Beeswax!
Watch how we break up large blocks of Beeswax, ready for melting. We pour the melted wax into moulds and show you what it looks like to un-mould them and get them ready to arrive at your door.
We love sharing the amazing qualities of Beeswax with our customers – it fragrances the air with a delightful wildflower honey scent, it can be used to make many natural products, it also does not contain any toxins so it is a healthy alternative to conventional candles and body products. Visit this link to find fun and easy ways you can use beeswax in your home.
Plus, we're super proud that there is no waste! If the wax has marks or imperfections we just re-melt it and start again! So you always get a perfect product in your shipment too!
GIVEAWAY:
For your chance to win a 10 pack of 1 ounce Beeswax Blocks, comment with a fun and easy project you would like to take on in the new year!
---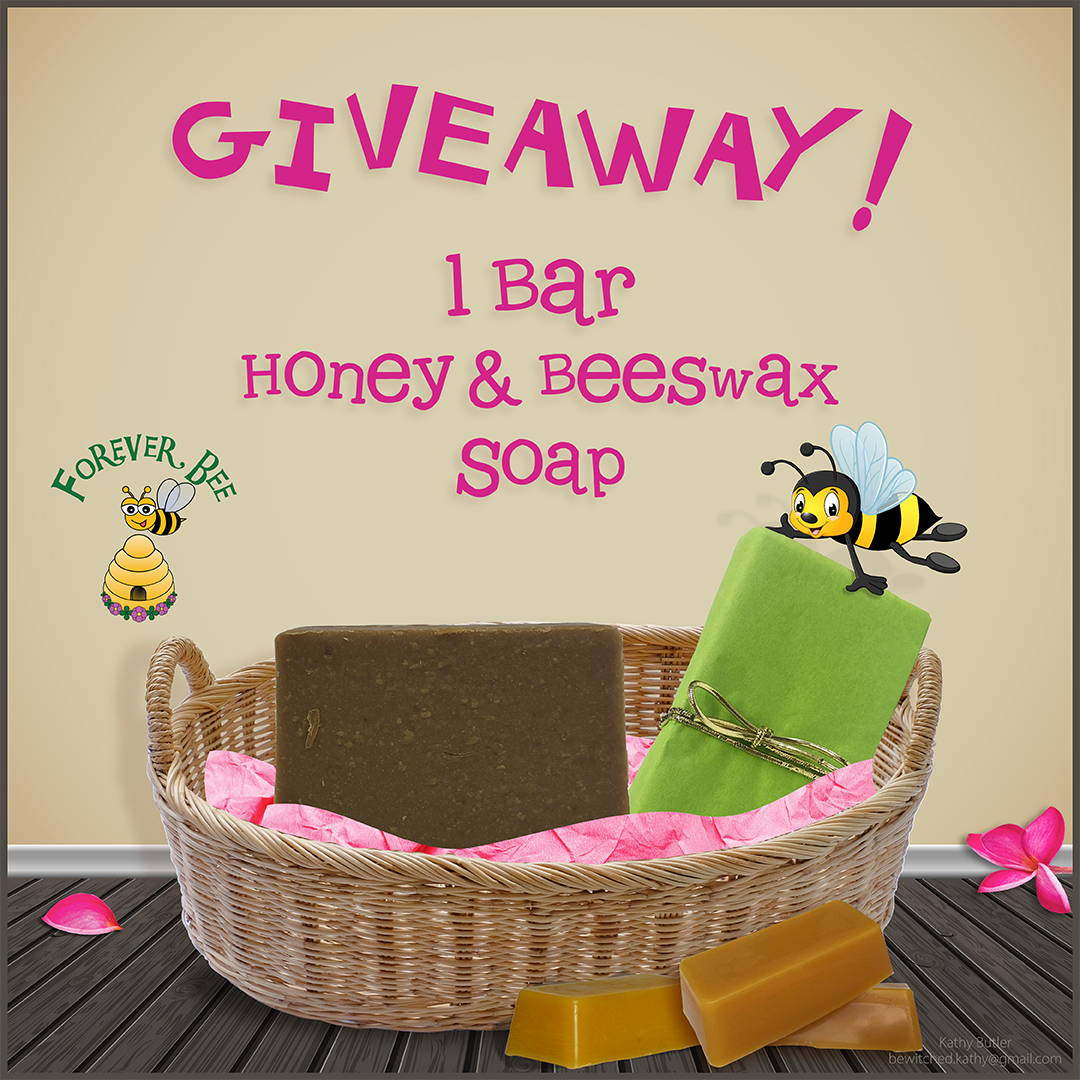 This pure Honey and Beeswax soap bar is stripped of plastic packaging, synthetic chemicals, and common skin irritants. This bar will help you enjoy a luxurious lather from the natural sugars in our honey. Our Beeswax keeps the bar nice and firm, so it will last longer than most others in your shower. Enjoy your natural bathing, made for you with Forever Bee Creamed Clover Honey and Beeswax by our friends at Bubbles & Balms.
Each of these ingredients was chosen to provide your skin and hair the most benefit, while also being loving to our environment. I personally use it on my face, hands, body and hair.
GIVEAWAY!
We are giving away a bar of each of our Beeswax and Honey Soap and our Cinnamon, Honey and Beeswax Soaps to a lucky winner. Let us know what your daily skin care routine looks like. What works for you and what doesn't. Ask questions, comment, and interact with us :)
---
What an exciting guest we have this month. Her name is Tanya Ryan and she uses Forever Bee Beeswax Sheets to create ritual candles and kits. Her crystals are energetically amplified to be used for specific intentions.
Tanya creates and sells Candle Magick, Ritual Candles and her complete Wolf Moon Ritual Kit. Her candles and kits are perfect for beginners as well as professional healers, seers, etc.
Here is a description of her Wolf Moon Ritual Kit:
2021 is ready for us to charge in with an energy of confidence, self-certainty, and courage. We can invoke the warrior within, feel empowered and strong. I created a candle and ritual to allow that essence to rise and launch forward.
This kit has been made specifically to be used in the month of January as a Full Moon Ritual on Jan 28, 2021. It is equally powerful ritual for use on the date of your January birthday.
Included in this package is everything you will need for the ritual
• Palo Santo Wood
• 1 Ritual-Size Wolf Moon Candle (garnet & white sage)
• 1 Garnet gemstone
• Instructions for ritual
• An intuitive reading
Visit along with Tanya to learn more about her craft.
GIVEAWAY!!!
Tanya will be giving away one of her Wolf Moon Ritual Kits to one lucky winner today. You can enter to win:
1. Comment with your questions and feedback about Tanya's work and products - why she used Garnet; what different ritual candles does she have; why are they imbued with intentional energy?
2. Like @TanyaRyanxo of Facebook or IG
Visit tanyaryan.ca to find more information about her candles and Kits.
---
Our newest Lippy Balm - Oak Barrel Spice!- has been a big hit! Oak Barrel Spice is the perfect scent for this winter season, bringing you a warm, festive scent, a little tingle on your lips once you apply it and using natural Beeswax and a splendid blend of flavour oils, this Lippy Balm is sure to keep you moisturized and protected from harsh weather!
Giveaway!!
Want the chance to try our newest Lippy Balm in a pack of 12 Oak Barrel Spice Lippy Balms?! You will be able to share with the whole family and keep one in every pocket :) Tell us what is your favourite winter fragrance, and tell a friend you're at this market today!
---
WE LOVE BEESWAX CANDLES! Sometimes they can be a little moody and difficult to deal with though. I decided to create this little video to show how you can get the most out of your Beeswax Candle.
Beeswax candles are by far my most favourite candle to burn. Here are some of the amazing benefits of Beeswax Candles:
- Beeswax Candles have the brightest, purest light very similar to sunlight. When used as a light source it can minimize headaches and eye strain.
- All natural with no harmful by-products and no toxicity
- Beeswax Candles produce negative ions which cleanses the air of dust, odours, pollutants and eases breathing of those suffering from asthma symptoms and allergies.
- Because of the soft glow, natural light, and very mild natural scent Beeswax candles are relaxing and stress-relieving.
- Beeswax Candles do not drip and they are also smokeless which means less clean-up and your candles will last much longer.
GIVEAWAY!!!
We would love to give away a Small Pillar Candle to a lucky winner today. Tell us your favourite use of candles in your home. Pictures receive an extra entry :). All comments, questions and interactions will receive an entry :)
---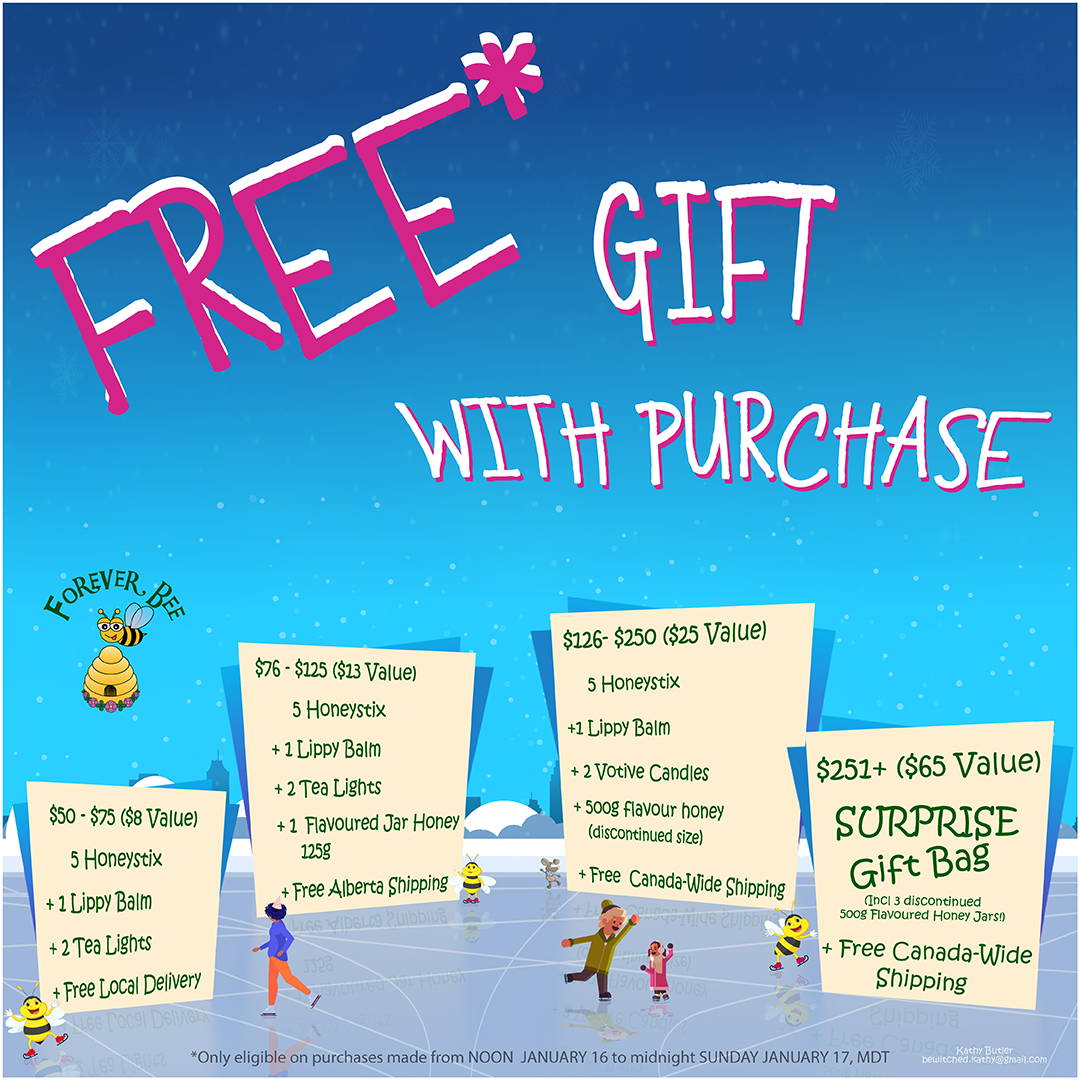 ---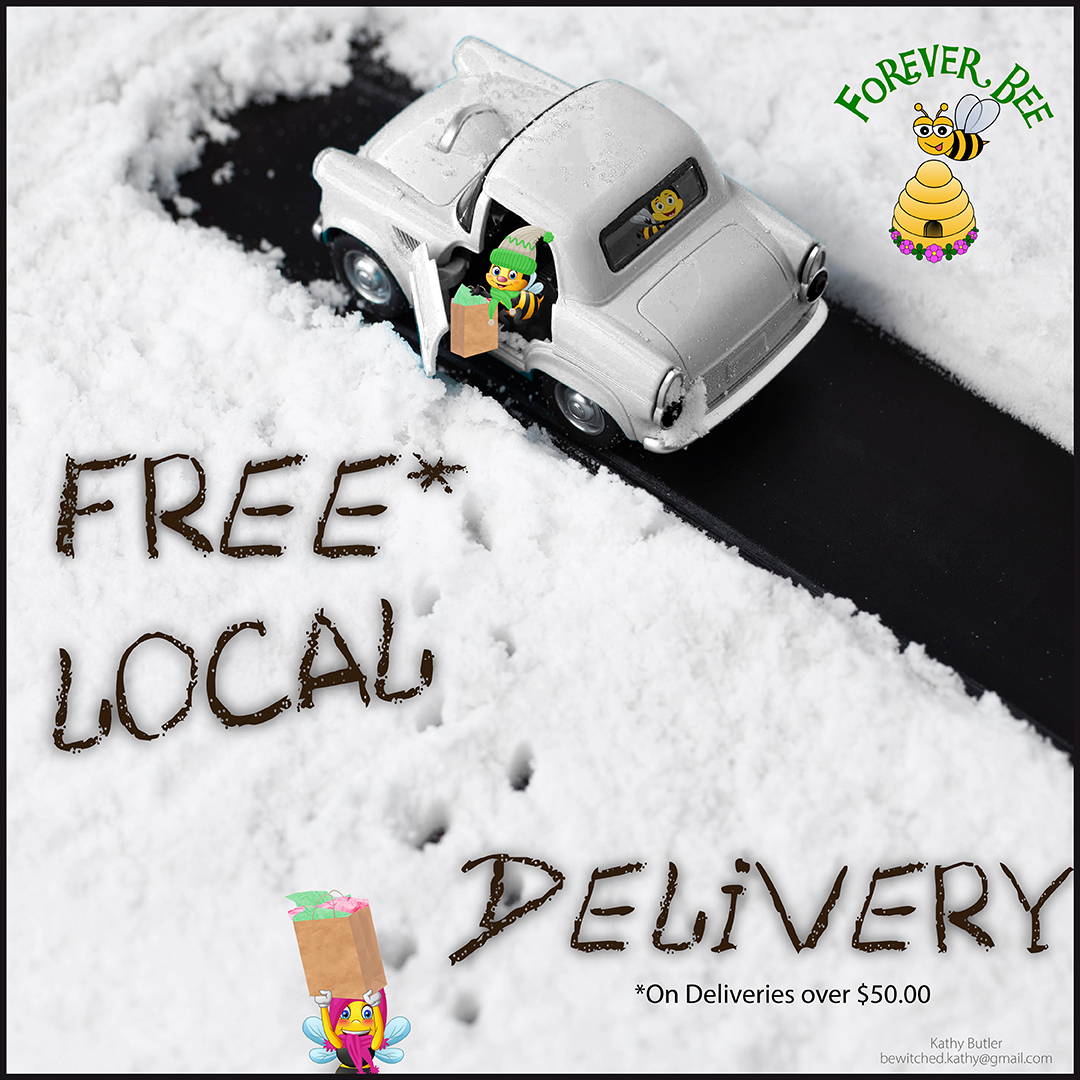 As usual we will be making deliveries to your city this week and we look forward to seeing you all. Here is our delivery route. If you are unsure whether or not we will be visiting your town, please reach out to us:
Tuesdays: Calgary
Wed Jan 20- High River, Nanton, Stavely, Granum, Coalhurst, Vulcan, Monarch, Nobleford, Champion, Claresholm, Fort Macleod, Coalhurst.
Wednesdays - Lethbridge
Wed Jan 27- Banff, Canmore, and surrounding areas
Fridays- Calgary, Airdrie, Okotoks, Cochrane
Sat Jan 23 - Edmonton and surrounding areas; Red Deer and surrounding areas.
*FREE DELIVERY on orders over $50. Below $50 there is a $5 delivery charge.
---
Thank you so much for joining us at our New Beginnings Online Market! We hope you had a fantastic time 😊
At Forever Bee, we are so grateful to have the opportunity to grow our dream business with our family and team. We absolutely love you, our bee-autiful customers! We love creating products that are healthy and nourishing for your body and soul. We also love sharing ideas that help you feel empowered and connected to your source.
We really enjoy hearing from you, please send us an email for a special Honey Money Bonus!
Here's how:
200 bonus points simply for attending - Email sales@foreverbee.ca with your account email address (make an account first if you don't have one.)
PLUS
Receive 300 extra bonus points for answers these questions by emailing Sales@Foreverbee.ca :
- What was your favourite part of the event?
- What was at least one portion of the event that you would change and why? - And any other notes you wish to share! 🙂
Upon receipt of your email, we will credit your account with your bonus points so make sure to use your account email or provide it to us when you send your message!

Text or call Kira at 403-915-0454
Email us: sales@foreverbee.ca
---