Give A Little Love Online Market - February 19. 2022
We are super excited to be announcing our Give a little Love LIVE Online Market on February 19, 2022 from 12pm - 3pm MST. In our Give a Little Love Market we will be looking at ways to create more love and harmony in your life, some delicious recipes, a HUGE new product announcement and of course our Herbology segment of the month :)
Bookmark this page, or RSVP to our Facebook Event here.
I am so excited to be announcing our new online market for February. This month we are hosting our Give a Little Love LIVE Online Market on Feb 19, 2022 from noon to 3pm MST.
In our Give a Little Love Market we will be looking at ways to create more love and harmony in your life, some delicious recipes, a HUGE new product announcement and of course our Herbology segment of the month :)
Of course it will not be a complete online market without our amazing giveaways, exclusive promotions, behind-the-scenes videos and new product announcements :)
GIVEAWAY!!!
To set the stage for new beginnings this year we are giving away a Surprise Bag with some of our most popular products. Some of the items in your surprise bag will also be created from your wish list in your Forever Bee account, so make sure to add all your favourites to your wish list :)
ENTER TO WIN:
1. Like the annoucement post in the Facebook Event
2. RSVP to our Facebook Event
3. Say hi to us down below on our website version of the market - comment where you are visiting from and a little about your life. We would love to get to know you
4. Forward this exciting giveaway and market to your friends. For every friend that says hi to us here we will give you an additional entry to win :)
Can't wait for a Surprise Bag? Order one today!!
Call/Text: 403-915-0454
sales@foreverbee.ca
Be sure to RSVP to get notifications and check back often for sneak peaks and giveaways!! Remember to Like, Comment, Share, and tag friends and order - every way you participate is another entry for your chance to win our incredible Grand Prize!!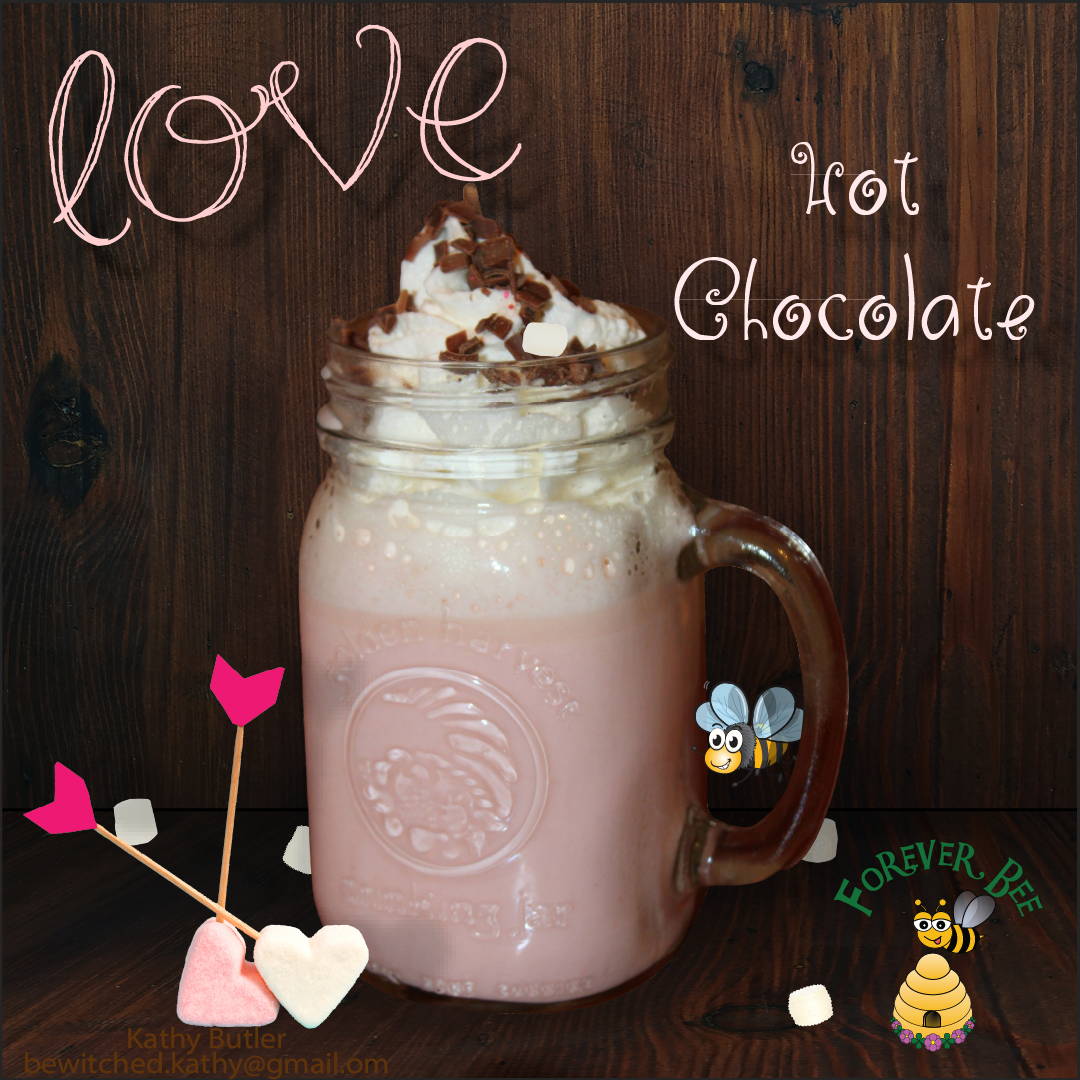 Get ready for this fun day with our LOVE Hot Chocolate Recipe
INGREDIENTS
1 cup milk

1 cup half-and-half

3/4 cup white chocolate chips

1/2 tsp. vanilla extract

2 drops of red food coloring

Whipped cream

Sprinkles or chocolate curls for garnish
INSTRUCTIONS
In a saucepan heat the milk, half-and-half, white chocolate chips, and vanilla over medium heat. Stir constantly with a whisk to melt the chips and until the mixture is bubbling.

Once the chips are melted add the food coloring. I used two drops to get a light pink color. Add as much or as little as you like, just do one drop at a time so you can control the color as you go.

Stir well with whisk to mix in color. Remove from heat and pour into heat-safe glasses or mugs. I poured from the saucepan to a large glass measuring glass with a pouring spout on it, then poured the hot chocolate into my glasses to keep from spilling.

Garnish with whipped cream, chocolate shavings (I made mine with a Hershey bar and a vegetable peeler!), sprinkles, candy canes, or whatever goodies you'd like to decorate with.
GIVEAWAY!!!
We would love to give away a 500g jar of our favourite Creamed Clover Honey to a lucky winner.
Join the conversation on Facebook.
Welcome To Our Online Market!
Alright everybody, get ready! Throughout the afternoon we will be here to visit with you LIVE. We will be showing you all our behind-the-scenes footage, and answer all your questions. There will many amazing giveaways, promotions, returning and NEW products as well as a coveted Grand Prize! As you interact, comment, order, like, share, refer and tag friends, you will get more entries to win the Grand Prize!
We have a series of images and videos here to share today. We also have giveaways on many of them. Please feel free to ask us any questions or leave us your comments. We are here for you today and are so excited to visit with you. You can enter the giveaways by chatting with us on our website live chat, emailing us at sales@foreverbee.ca or by texting Kira at 403-915-0454. You can also join the conversation on our Facebook Event.
These giveaways will be live until MIDNIGHT Saturday, we will complete the draw and the lucky winners will be announced on Sunday!
Stay tuned to see all the exciting things this market has to offer, jump in when you can, and hop around to see all the fun posts and videos coming up every few minutes until 3:00pm!!
*Sometimes during the online market we get a bunch of party-poopers who try to hack our online event. We usually take care of them very quickly. We will not ask for any credit card or personal information during this market, the only external links used will be directly to our website. The only thing necessary to join in is you! Winners will not be directly contacted, winners will be asked to contact us after the draw.*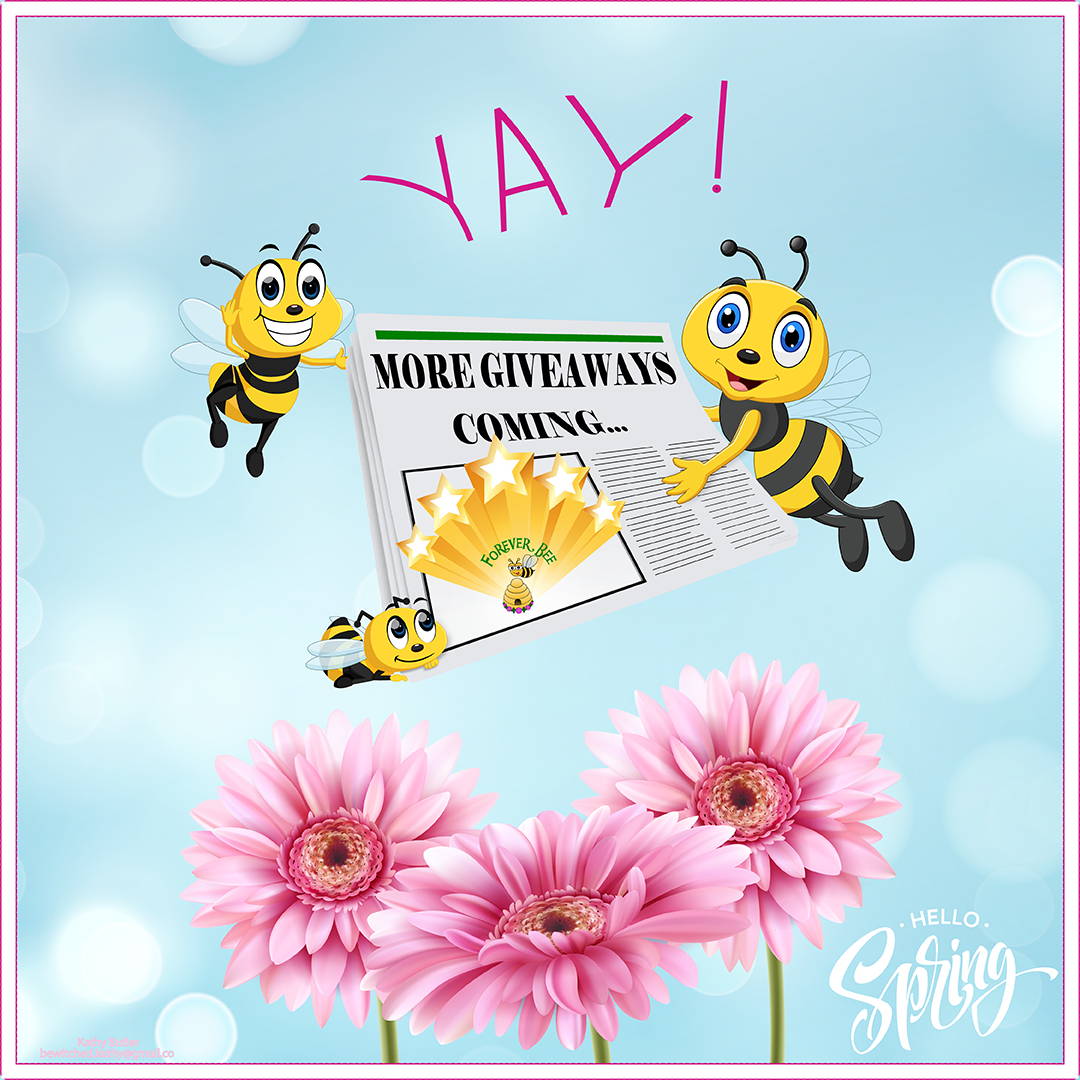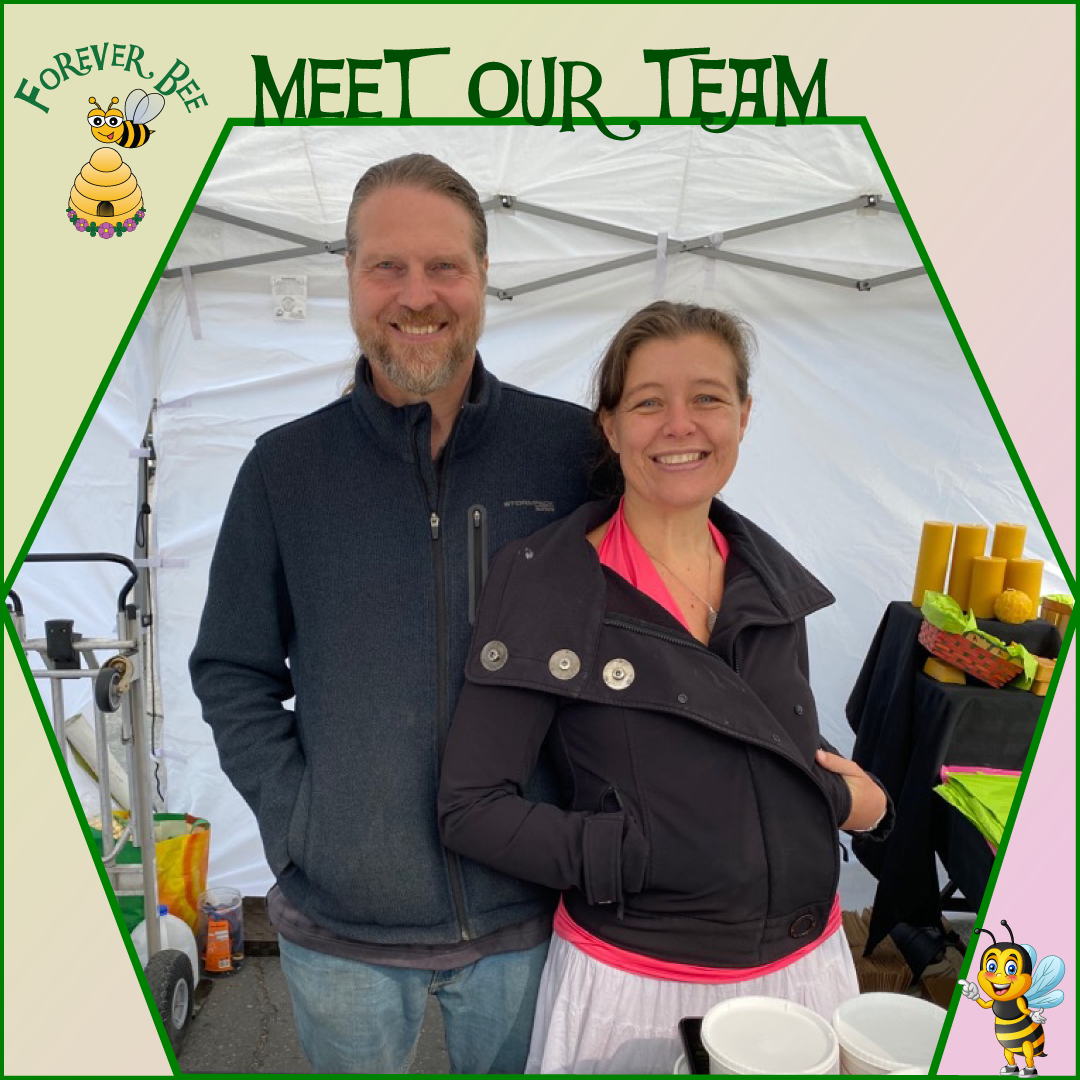 We have an amazing team and Forever Bee will not be the company it is today without our wonderful staff. Thank you to each an every one of you for making this journey so worthwhile and happy :)
Lanice is our warehouse manager and never fails to make us all smile! Lanice and Connor work tirelessly behind the scenes to get your products ready to be shipped out!
Thank you Lanice and Connor for working so hard to make all our beautiful candles and delicious honeys and always doing it with a smile on your faces and love in your hearts. We appreciate you so much.
Thank you Heather for doing all the deliveries and our markets. Your friendly smile and wonderful customer focus makes everyone feel welcomed and appreciated. You are a treasure.
Thank you Ritzie for coming to help us on Saturdays at the market. It is great to have your knowledge of the products, love of people and quick wit :)
Kira, thank you so much for being my person in the business. Anytime anyone needs anything they know to call you. You are always willing to do more than is asked for and you are so creative and organized. Thank you for being such a valuable part of our team.
Thank you so much Aunty Kathy for the most beautiful images. You always know what it is in my heart and how to portray that as an image. Your images really touch our hearts and reflects our business.
Comment with something you love about your coworkers!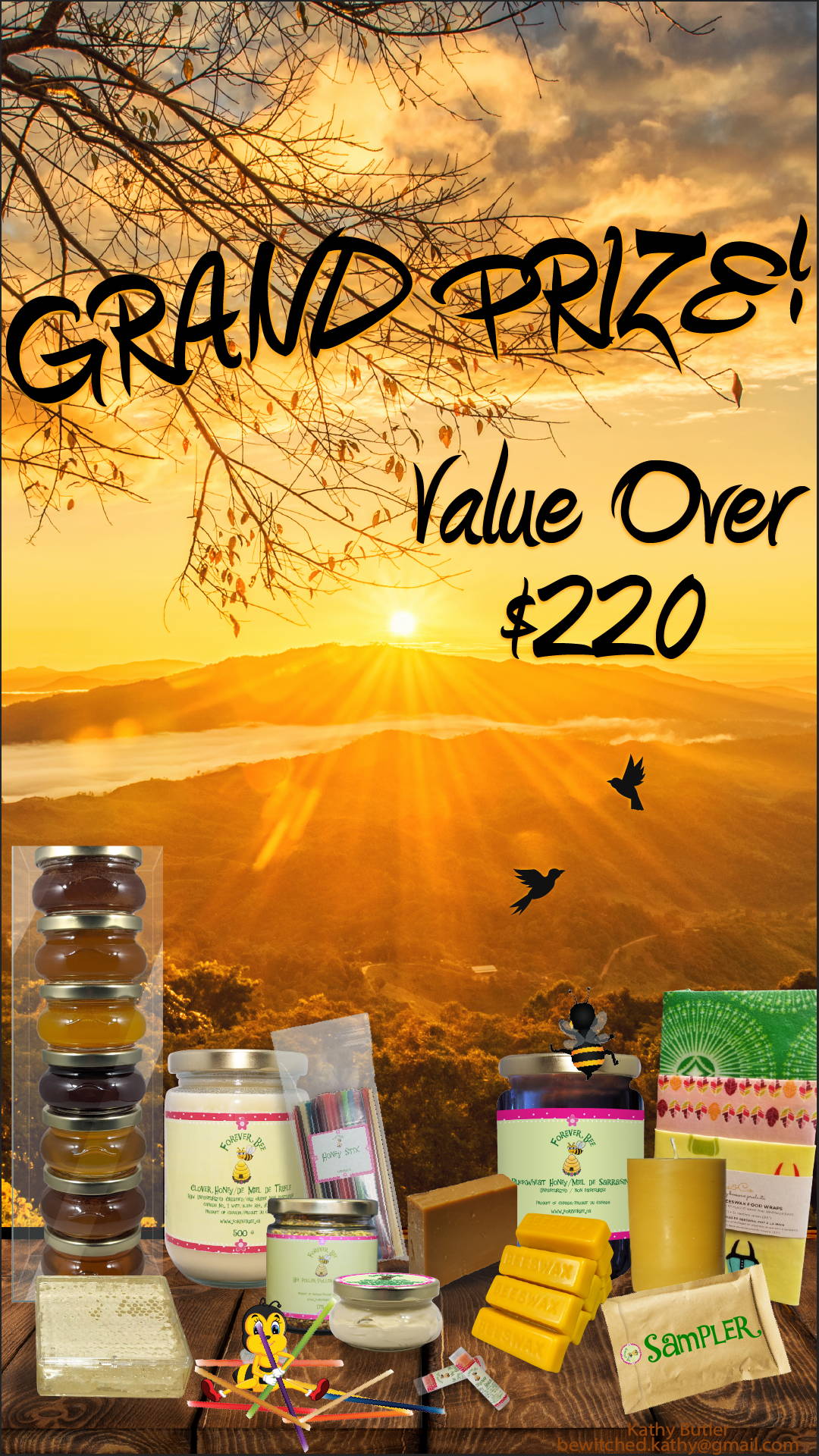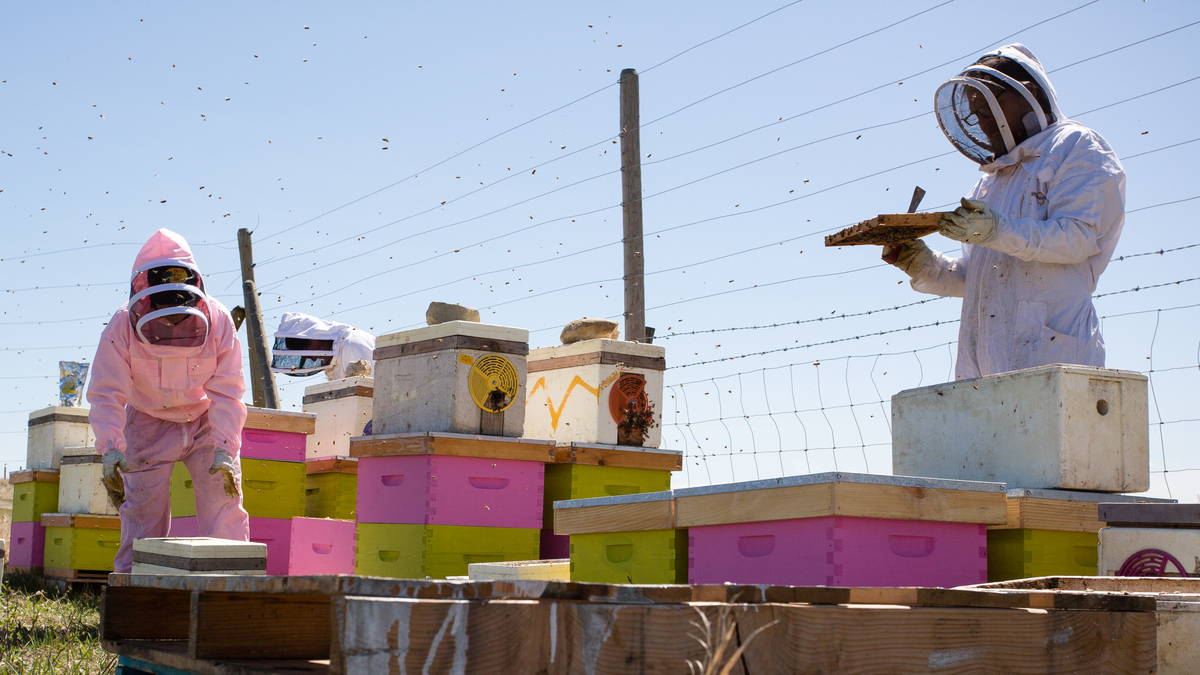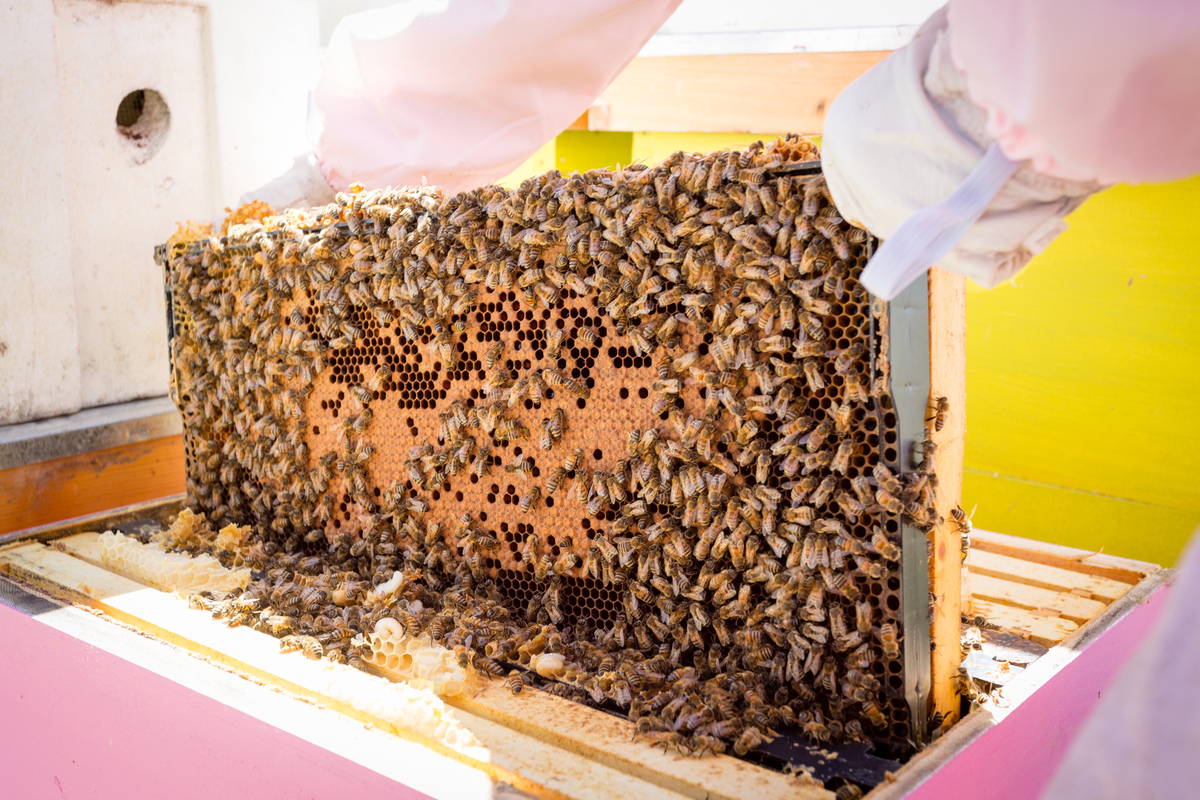 I love this time of year where we actively start looking at our hive boxes, plan for the new season, fix what's broken and build new hives. It is soooo much fun.
In this video you will see exactly how a beehive is assembled. I am taking it apart, showing you the different pieces and then I reassemble everything again.
Matt is LIVE on this post answering all your questions. We would love hearing from you.
GIVEAWAY!!!
We have such an amazing giveaway this time around. A lucky winner will receive an afternoon at our beehives. You can choose whether you want to come visit our hives in person or via Zoom/Google. Hive visit will be at a hive location of our choosing and we will make arrangements to meet up with you. If you do not live in the local area then we will default to an online hive meeting :). You will receive a close-up visit with our bees and our beehives, get to visit with us for the afternoon, help if you want and ask as many questions as you want. In-person you are welcome to bring 1 friend. Online you are welcome to ask up to 5 people to join in.
ENTER TO WIN:
1. Like this post
2. Let us know why you would love to visit with us for an afternoon. What questions do you have? Who would you invite to come with you?
3. Tag a friend who would love to share this experience.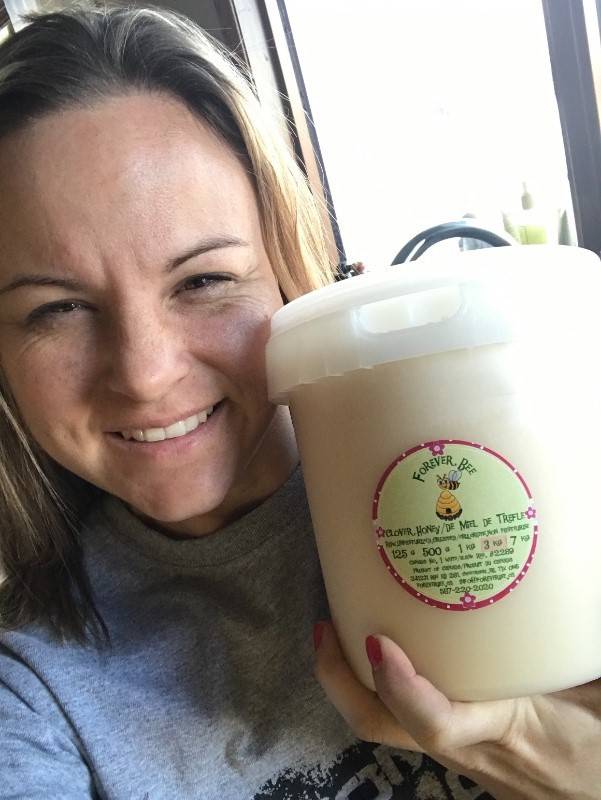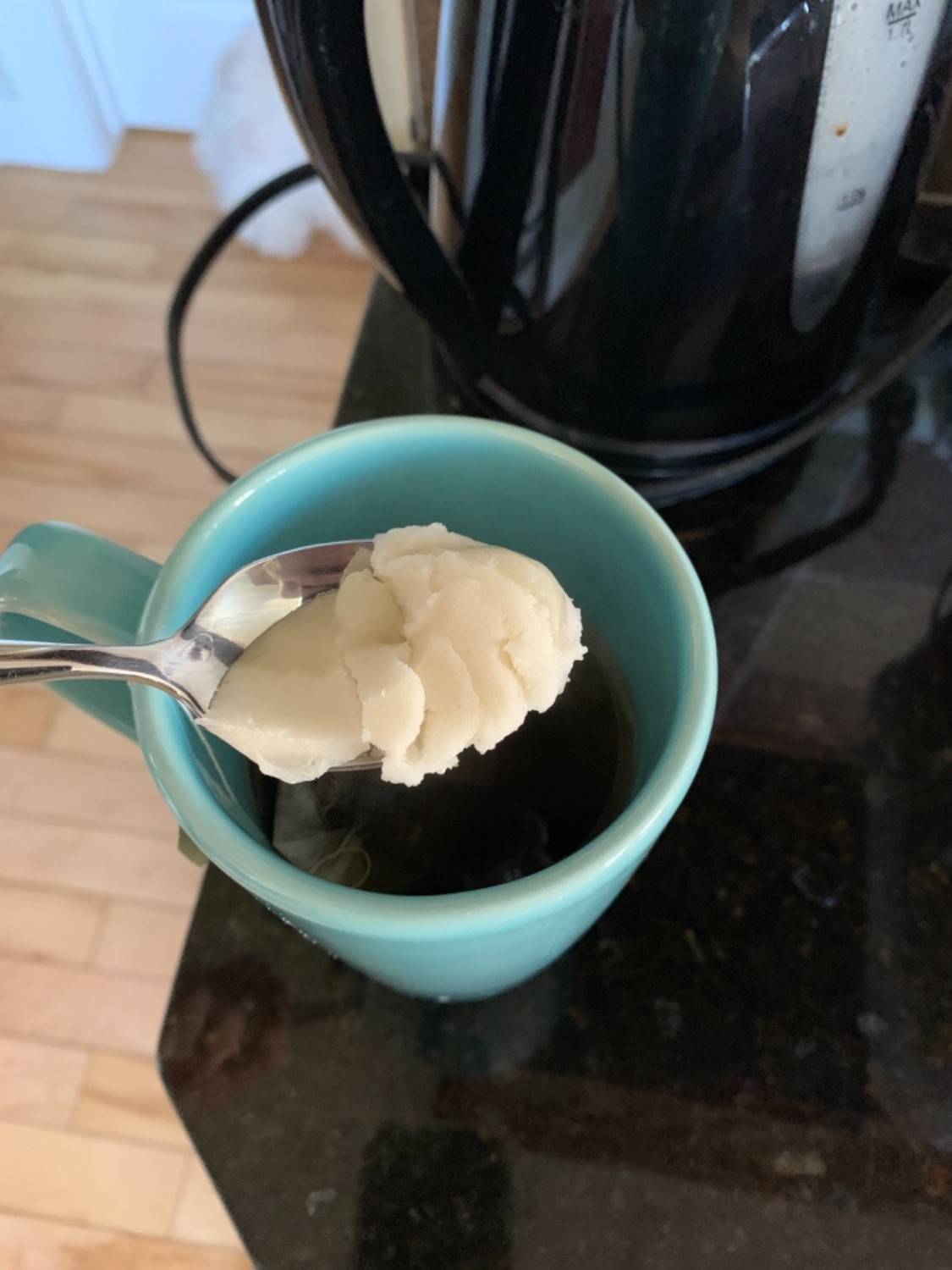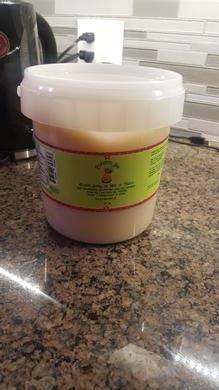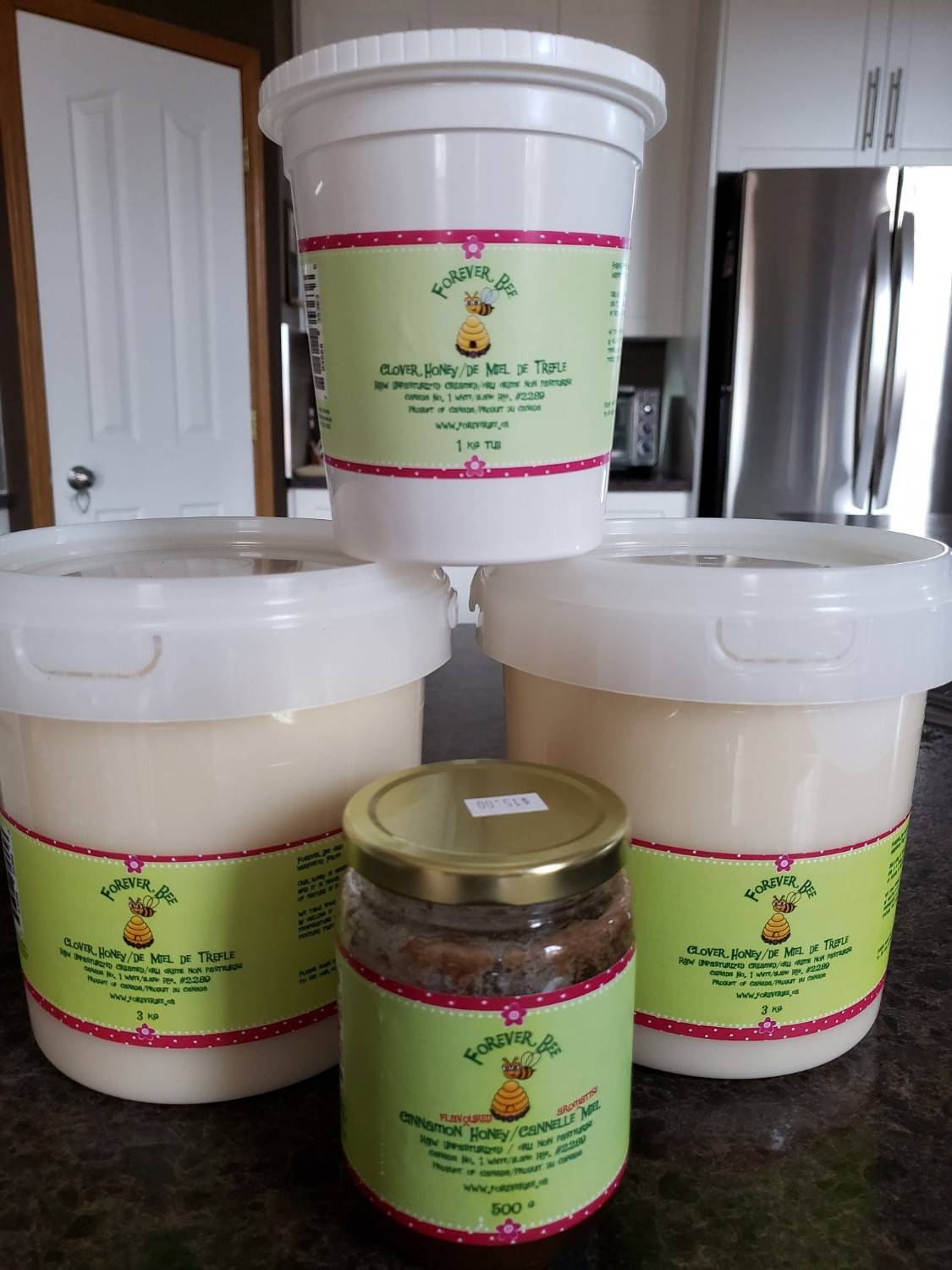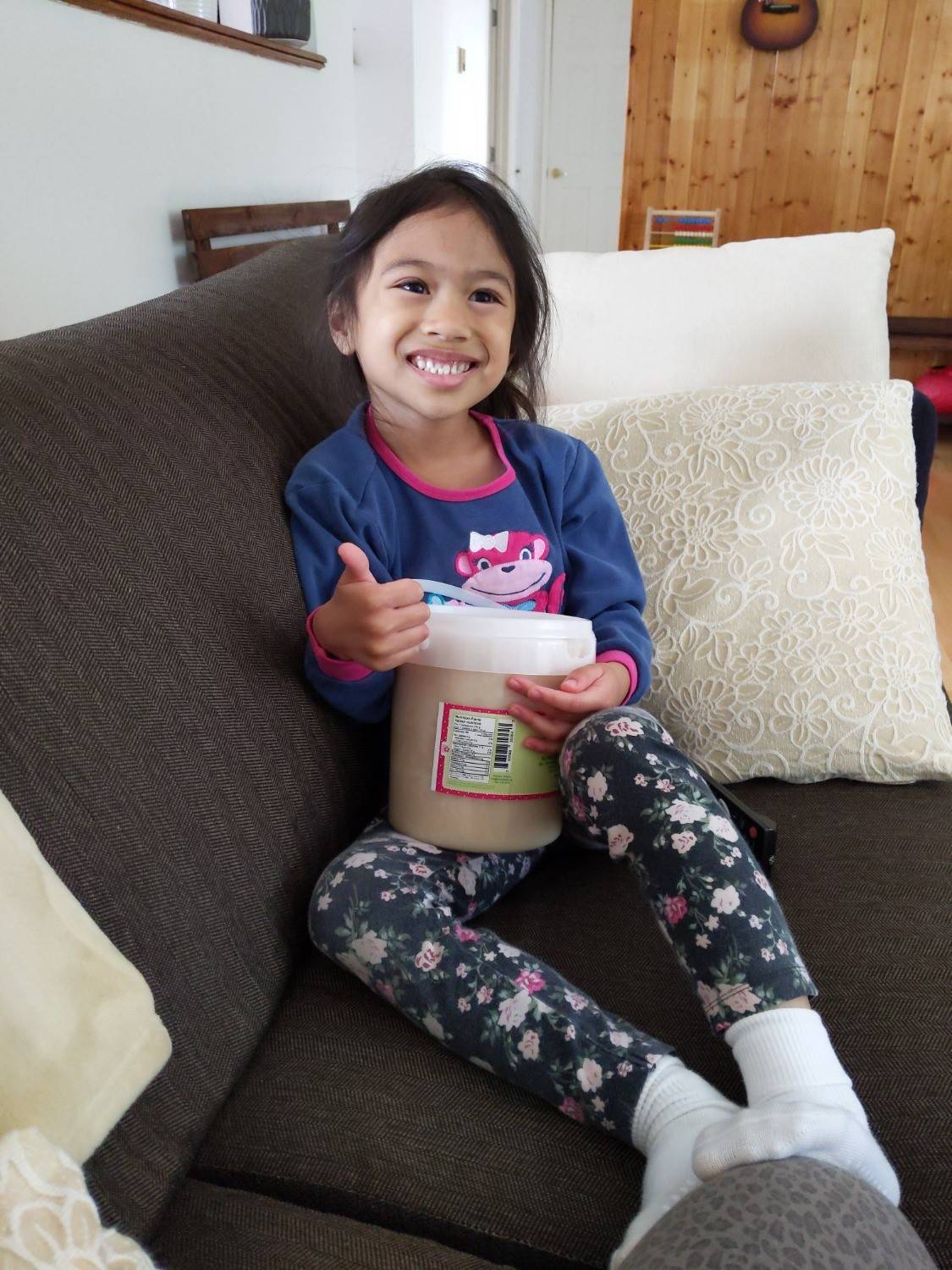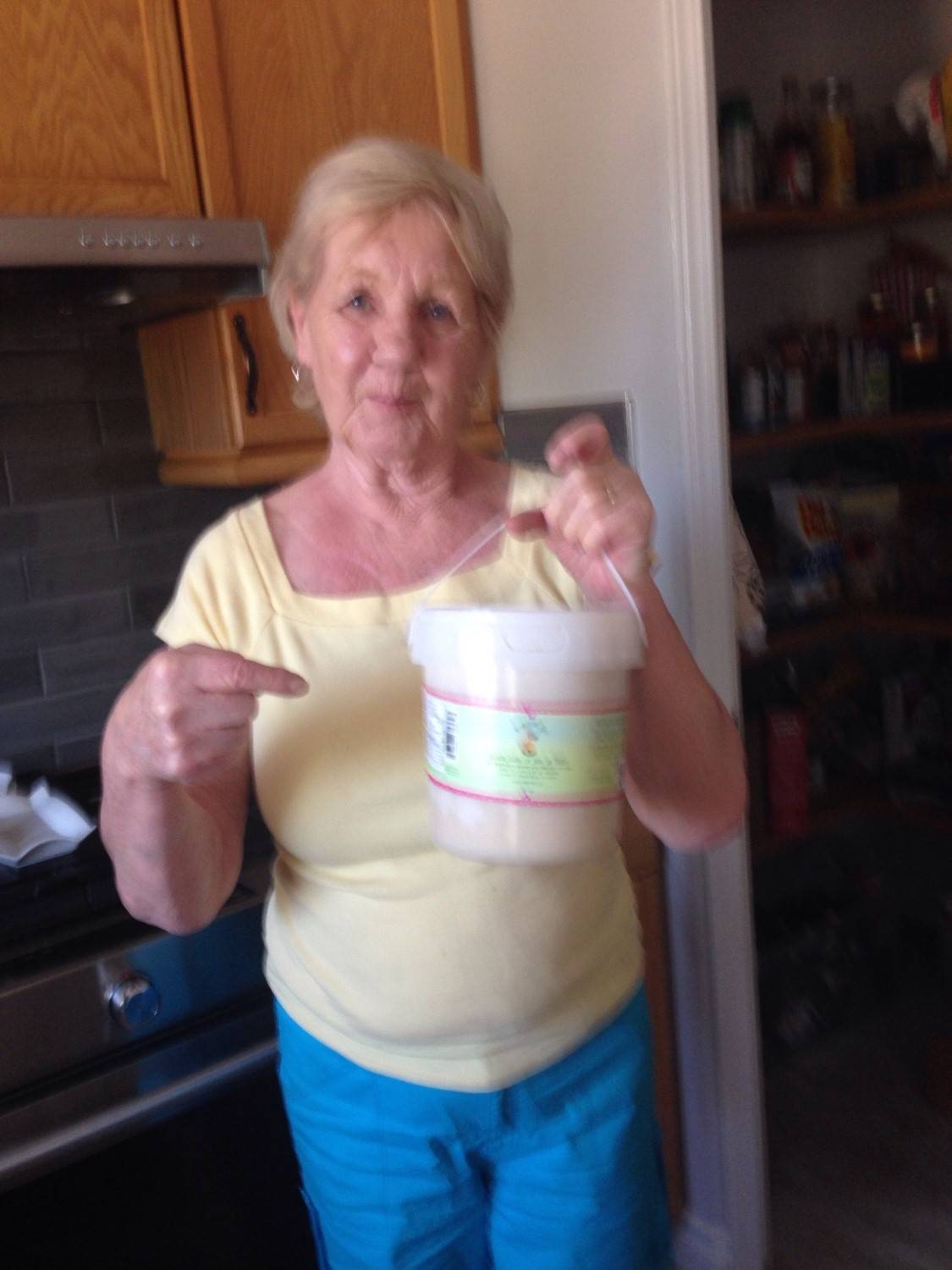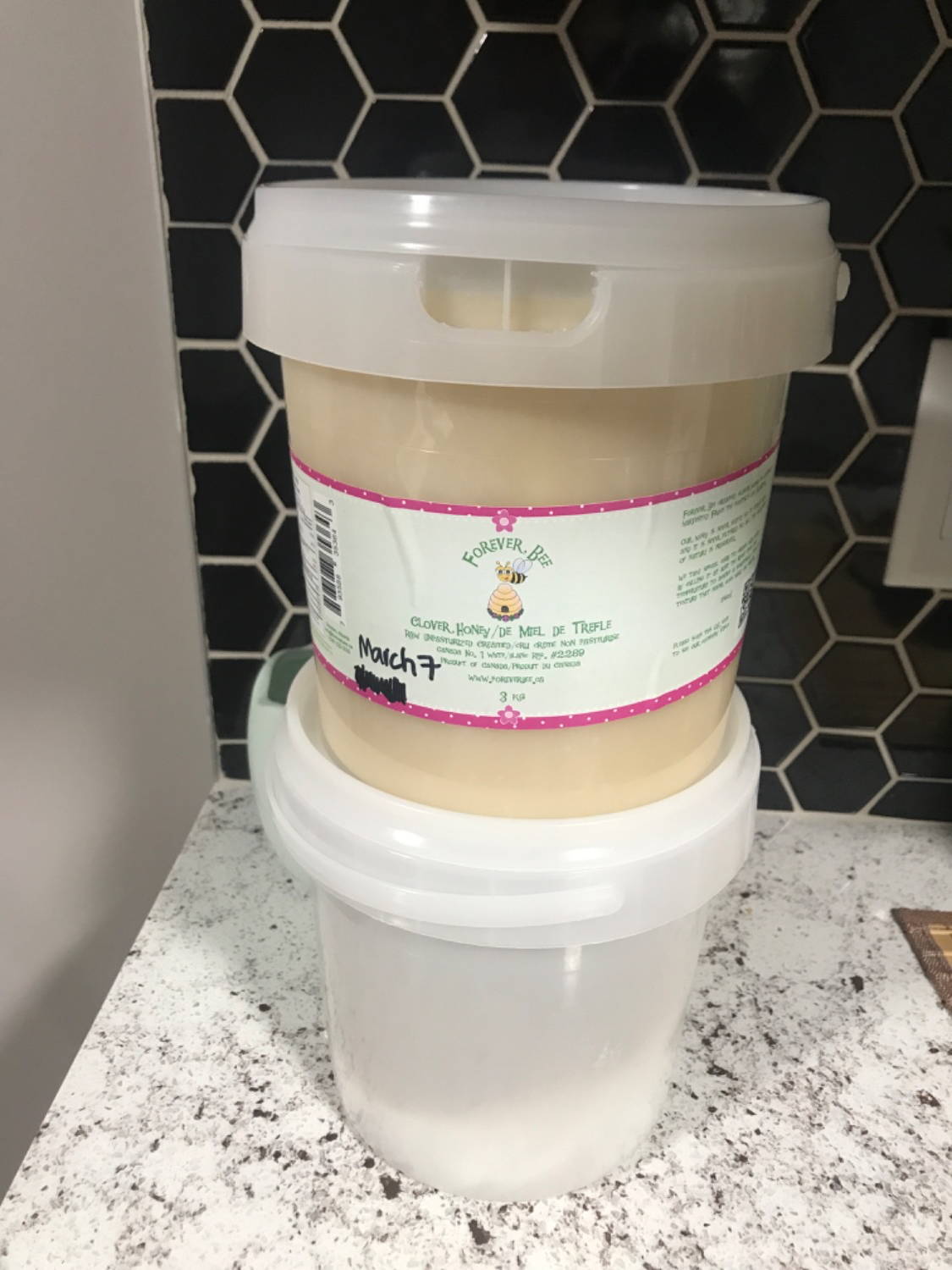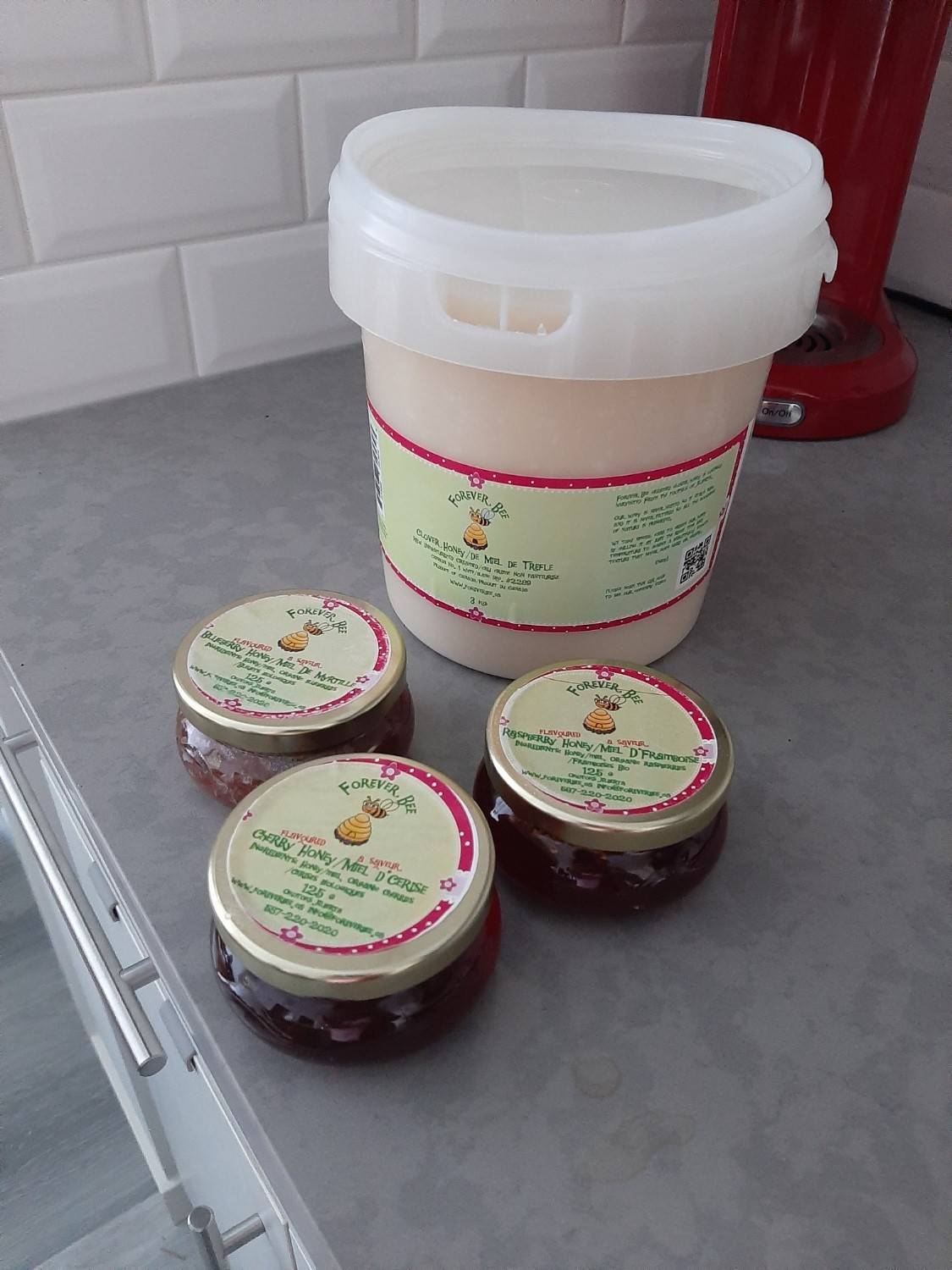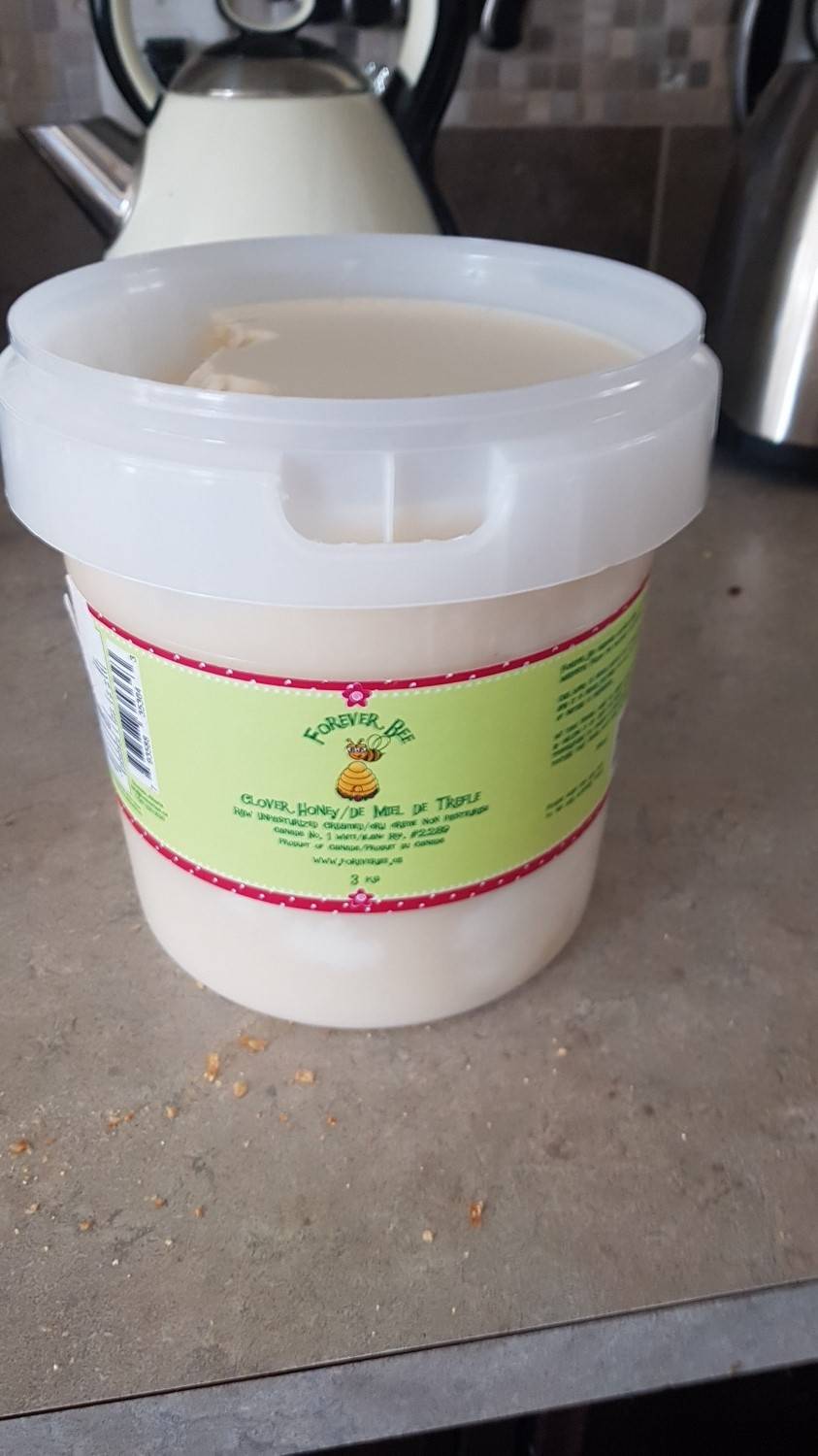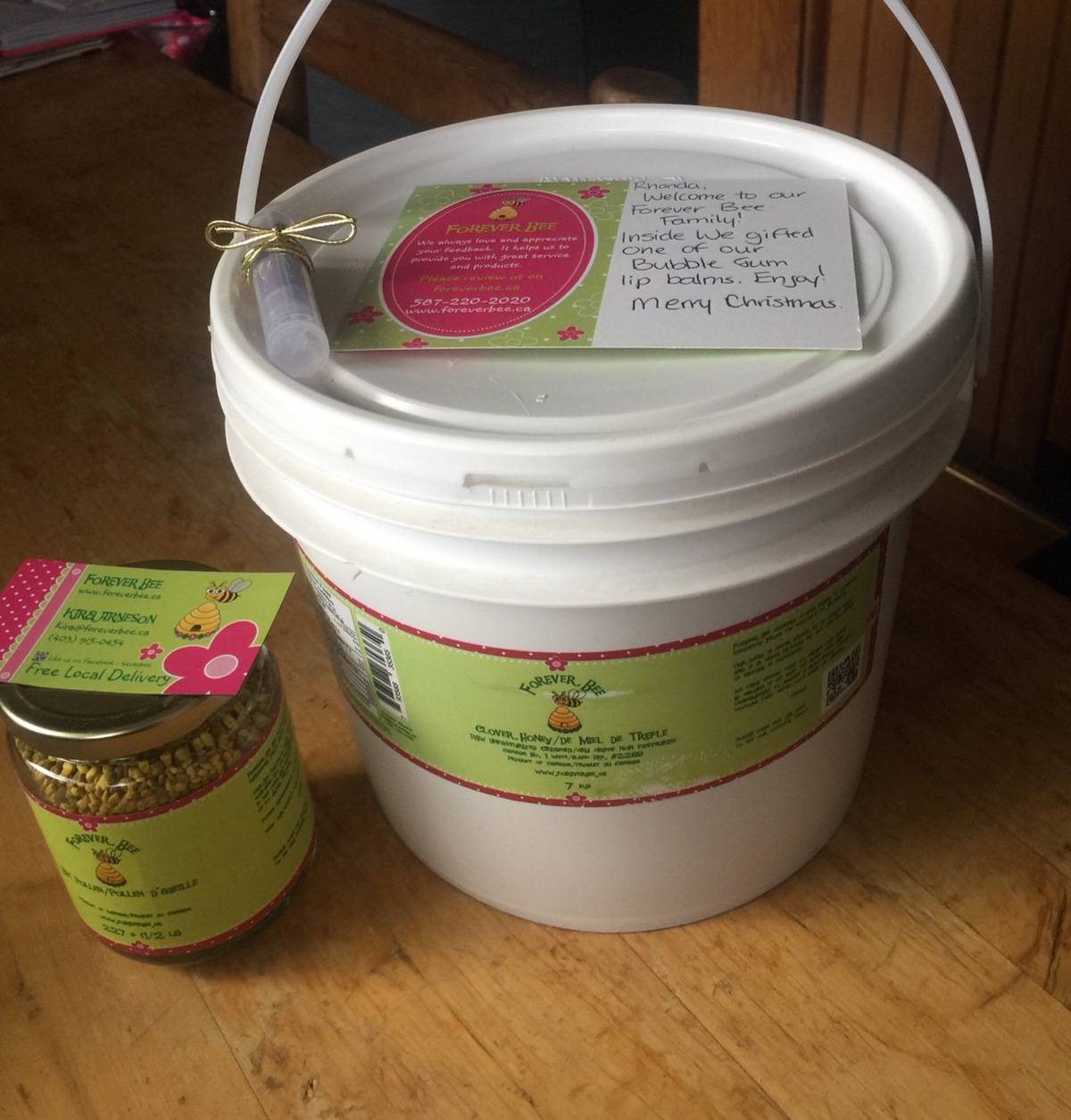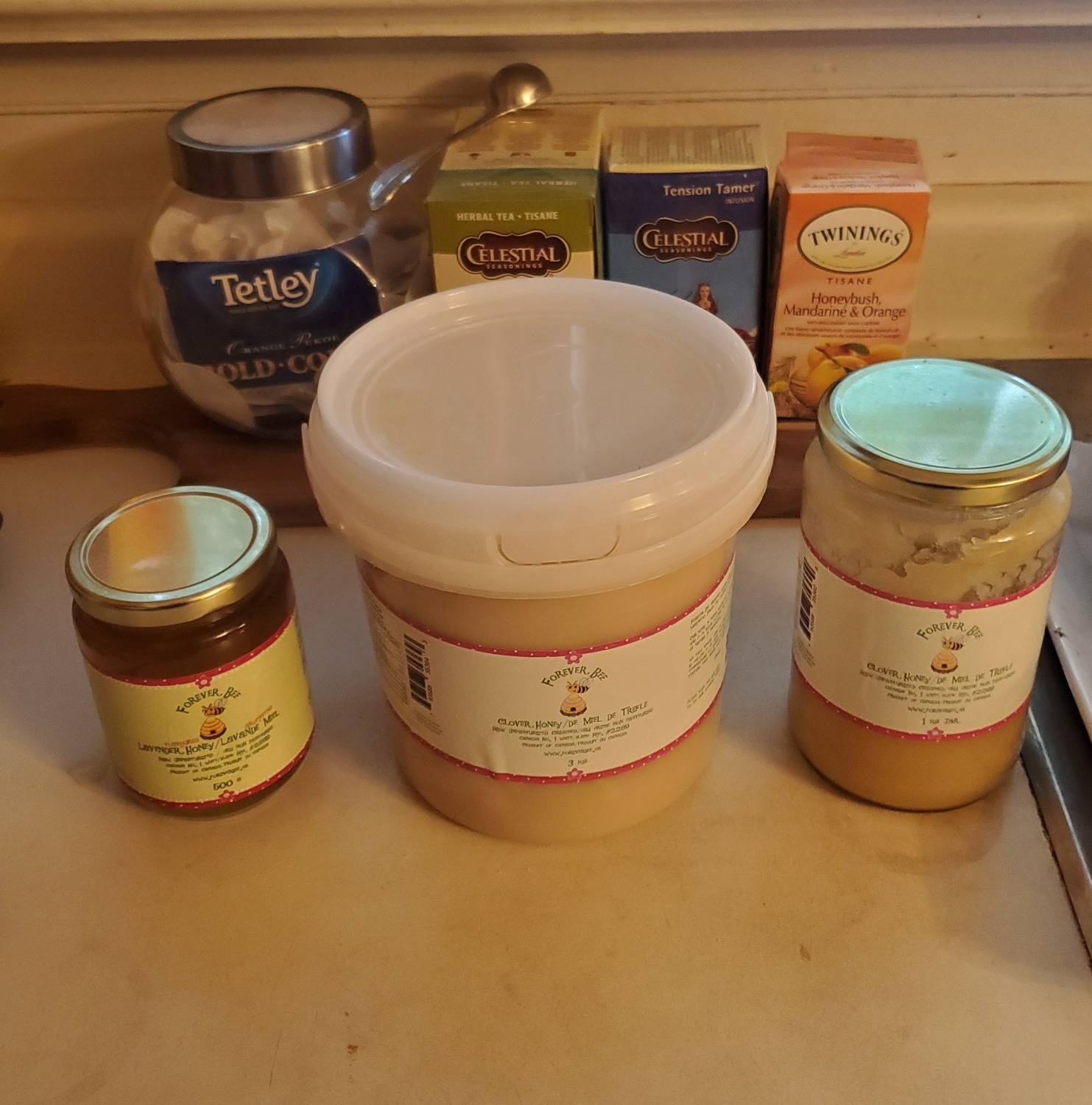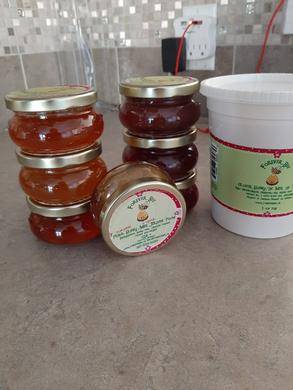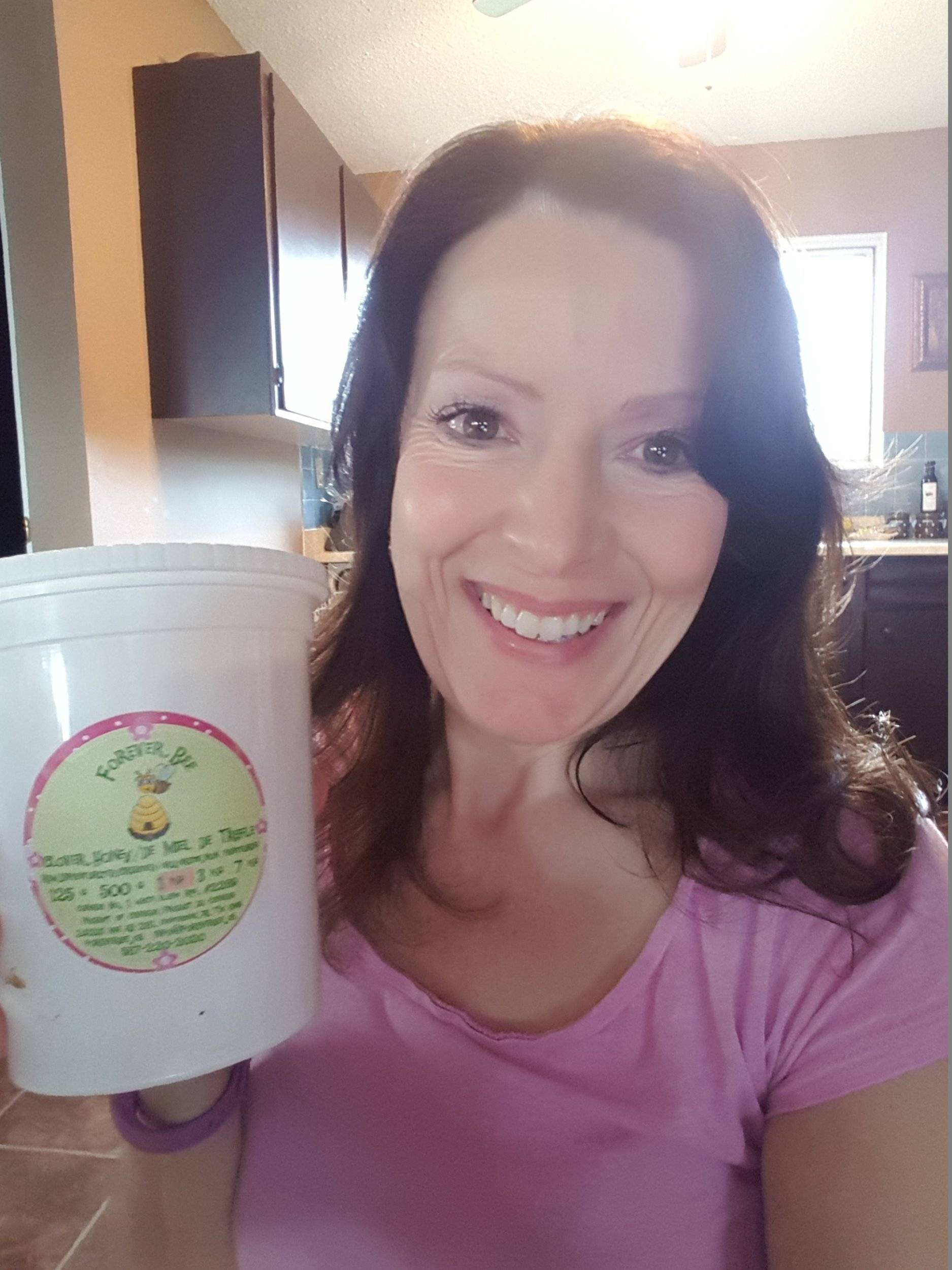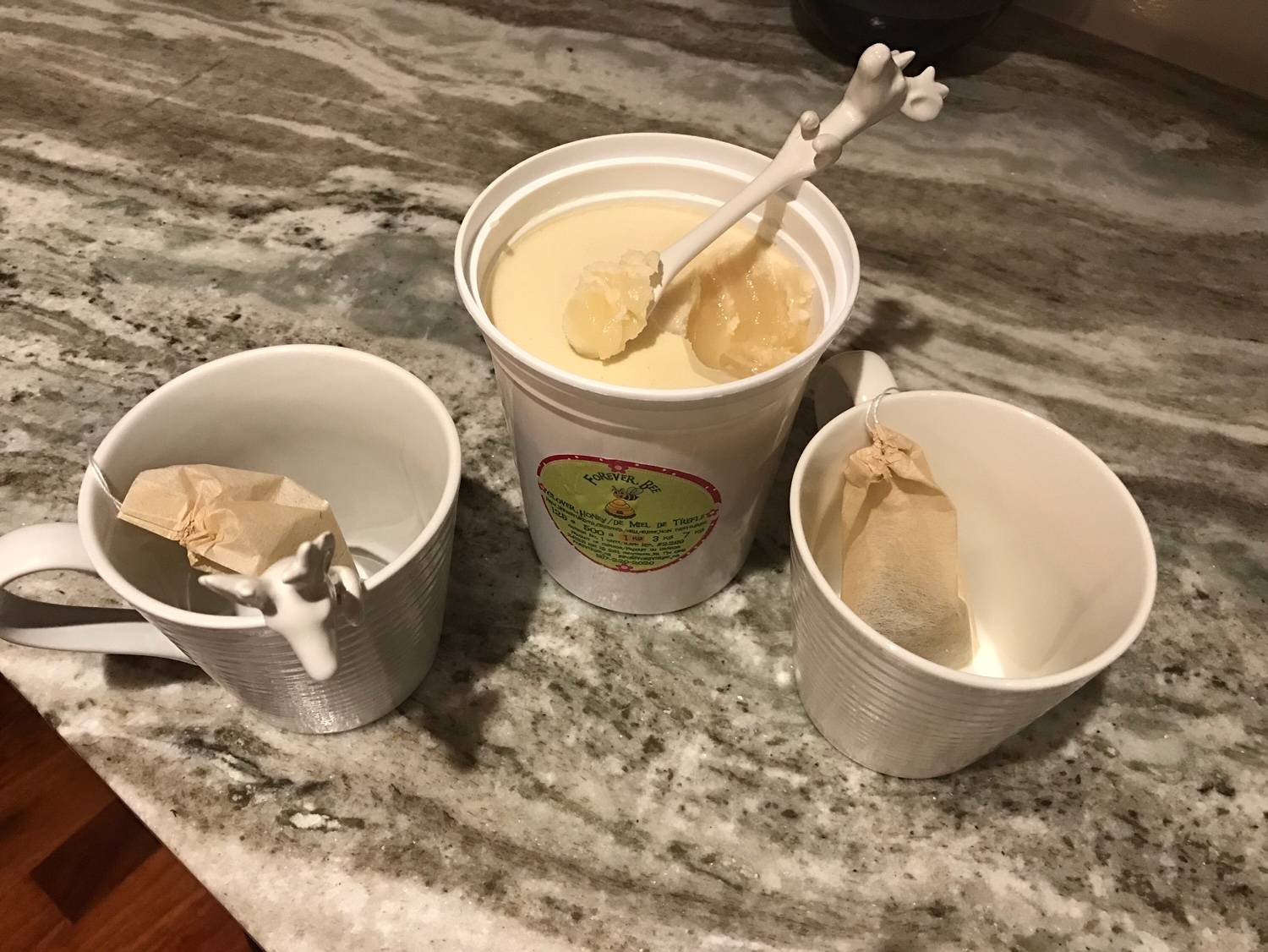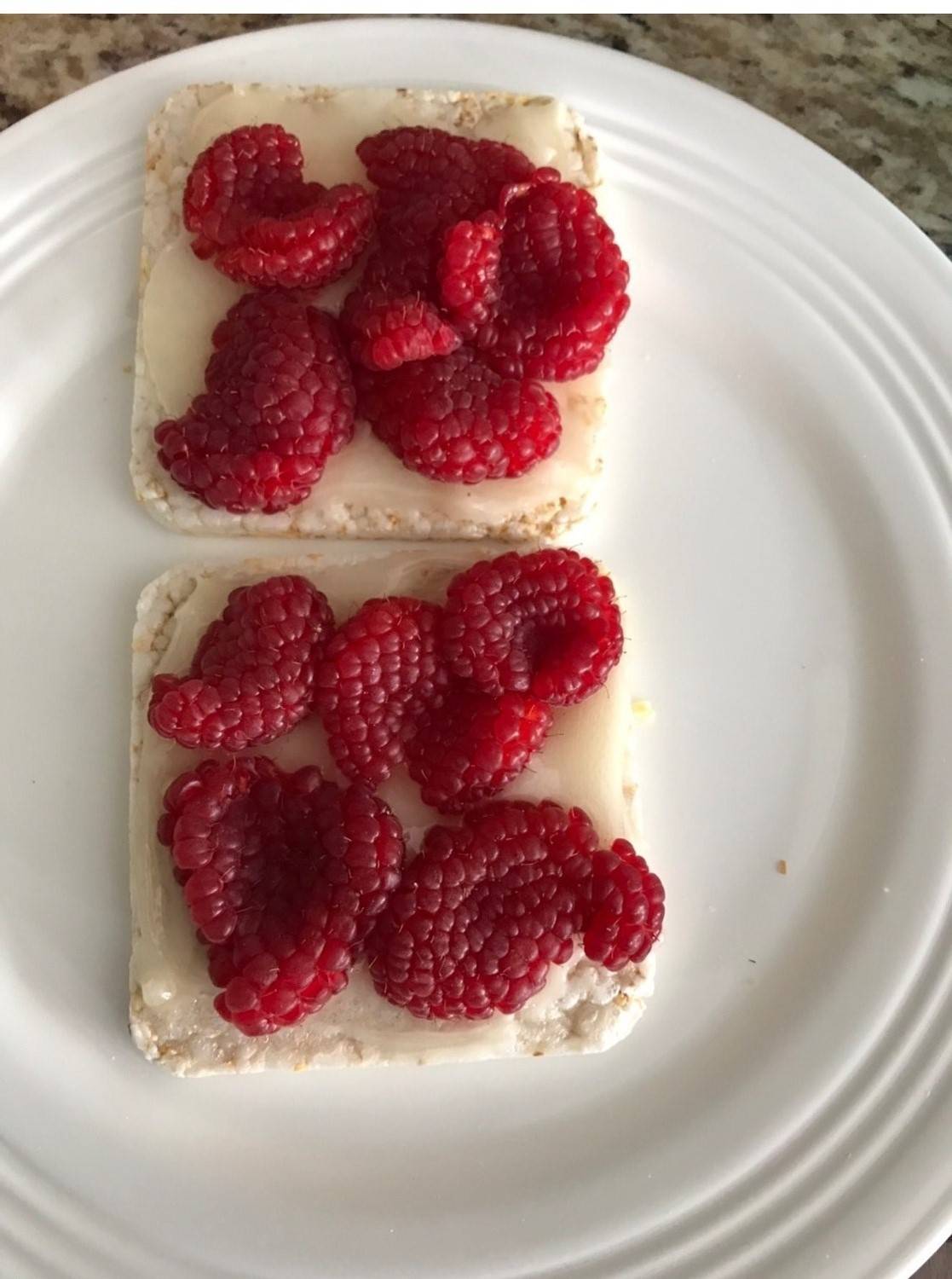 Our Creamed Clover Honey is one of our most popular products 🙂 Folks tell us they love the smooth, creamy taste, the mild flavour and the fact that it will never go hard nor crystallize.
In order to maintain all the goodness of raw honey, we freeze our Clover honey as soon as it's harvested. This special process forces the honey to crystallize really fast, so the crystals are tiny. They will stay this way and never form large crystals – giving the honey this incredible texture forever!
We never heat or filter it so all the goodness and antibacterial properties are still active. This is also the reason why your honey will last forever, because it is raw!
Learn more about our delicious Creamed Clover Honey and how it's made.
GIVEAWAY!!
Share your photos or recipes featuring creamed honey! Comment below to be entered to win a free 500g jar of our raw Creamed Clover Honey.
Loving yourself is one of the most important parts of our Give a Little Love Online Market. Without showing yourself love, kindness and respect, how can you show it to others in your life.
By spending some time with ourselves, quieting our minds, relaxing our bodies we can rejuvenate our lives and give our best to those around us.
At Forever Bee we know taking care of your mental and physical health is of top importance, that is why we have created this list of our top 10 self care tips to follow this fall!
We want all of our honey lovers to feel and "bee" their best! Based on everything we have heard from your wonderful responses, we have found that the best self care routine includes a nice hot bath with a Bubbles & Balms bath bomb, washing up with a lathering, mild, moisturizing body soap, surrounded by beautiful votive candles, and finished off with hydrating body butter! Luckily you can find all of these amazing self care essentials on our website!
Download our Top 10 Self-Care Tips.
GIVEAWAY!!!!
Today we would love to give away a Self-Care Bundle to a lucky winner. Let us know what you will be focussing on more this year - physical, mental, emotional, spiritual self-care? How are you planning on implementing your self-care? Tag a friend who would benefit from some self-care love :)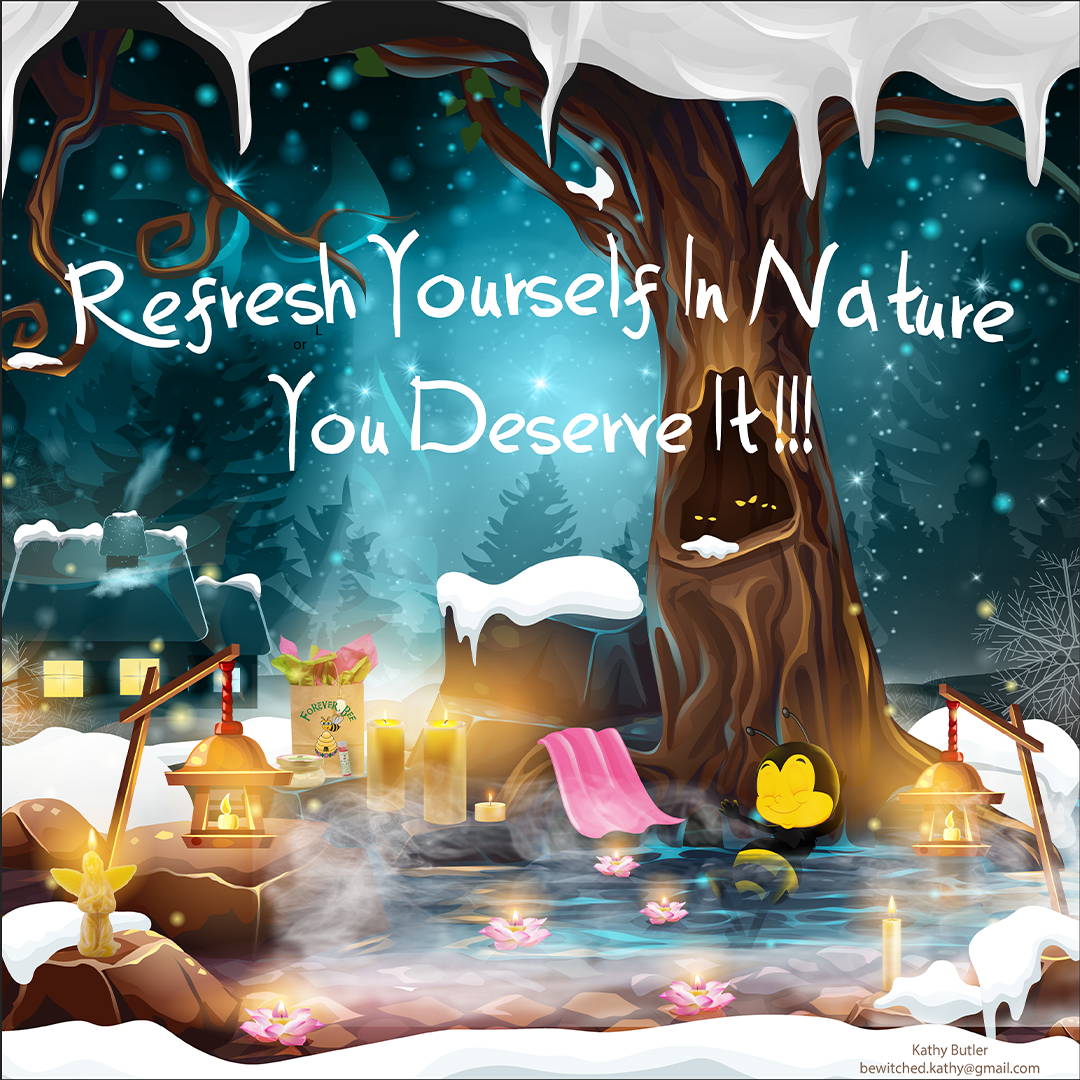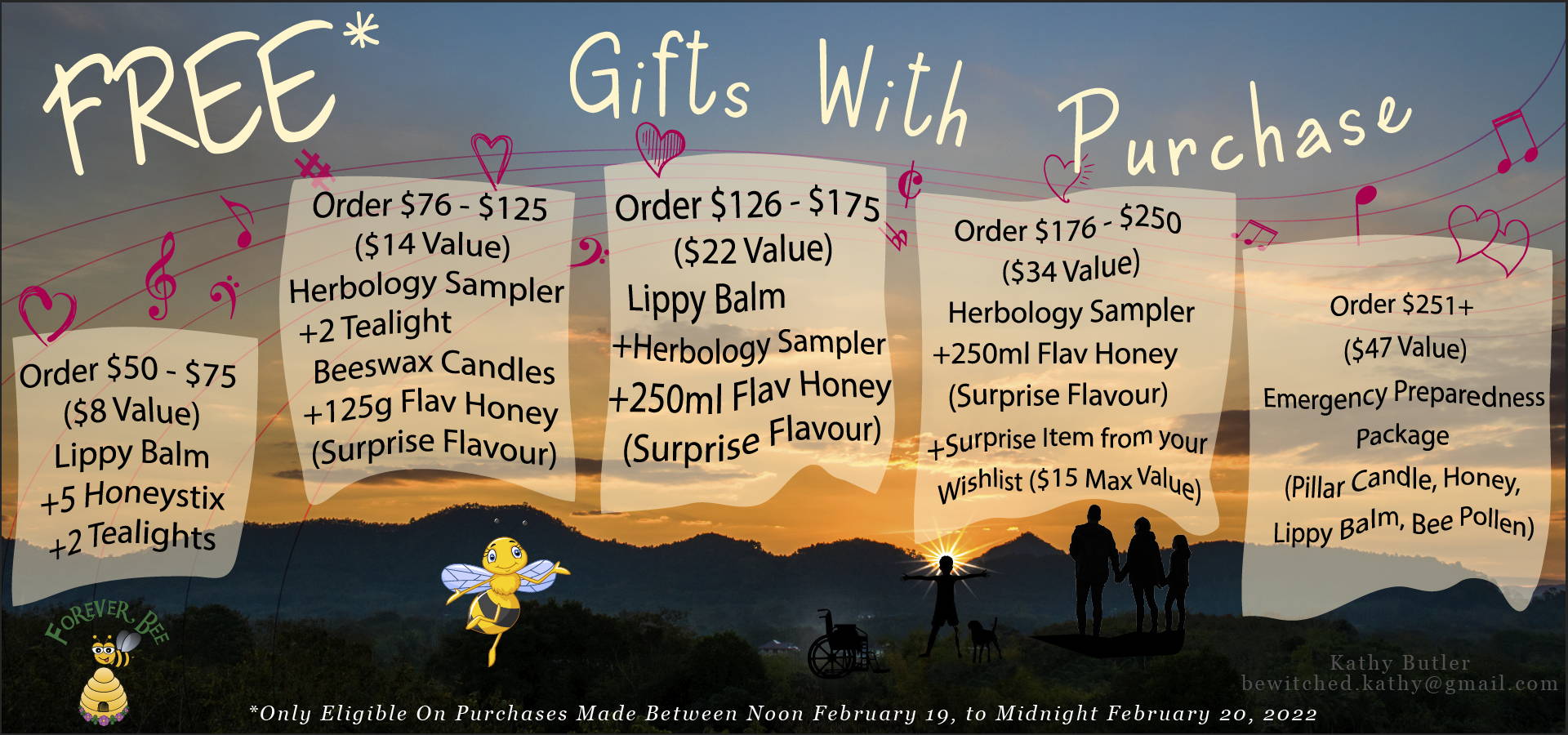 We are so excited to be able to Give-a-Little-Love to all of you who are attending our Online Market. Thank you for being here, we love you and we hope you enjoy these gifts we have assembled for you :)
This weekend we are bringing back our Gift-with-Purchase Promotion!! This promotion is available to everyone who places an order of at least $50 before MIDNIGHT SUNDAY! This is an extra way to get a great value for your purchase and try out some new products at the same time.
GIVEAWAY!
Enter for a chance to win a Surprise Bag ($65 value) AND for an extra entry into our Grand Prize giveaway!!
1. Make sure to set up an account on our website: www.foreverbee.ca - This will allow you to start receive Honey Money Rewards Points.
2. Tag a friend who would love to win a Surprise Bag filled with goodies
3. Start a wishlist from our Forever Bee account and add all the goodies you would love to try. You might get lucky and win a surprise from your wishlist :)
Order value between $50 - $75 ($8 Value)
Lippy Balm
5 Honeystix
2 Tealights
Order value between $76 - $125 ($14 Value)
Herbology Sampler
2 Tealight Beeswax Candles
125g Flavoured Honey (Surprise Flavour)
Order value between $126 - $175 ($22 Value)
Lippy Balm
Herbology Sampler
250ml Flavoured Honey (Surprise Flavour)
Order value between $176 - $250 ($34 Value)
Herbology Sampler
250ml Flavoured Honey (Surprise Flavour)
Surprise Item from your Wishlist ($15 Max Value)
Order value over $251+ ($47 Value)
Emergency Preparedness Package (Pillar Candle, Honey, Lippy Balm, Bee Pollen)
Forever Bee Birthday Celebration & Flavoured Honeys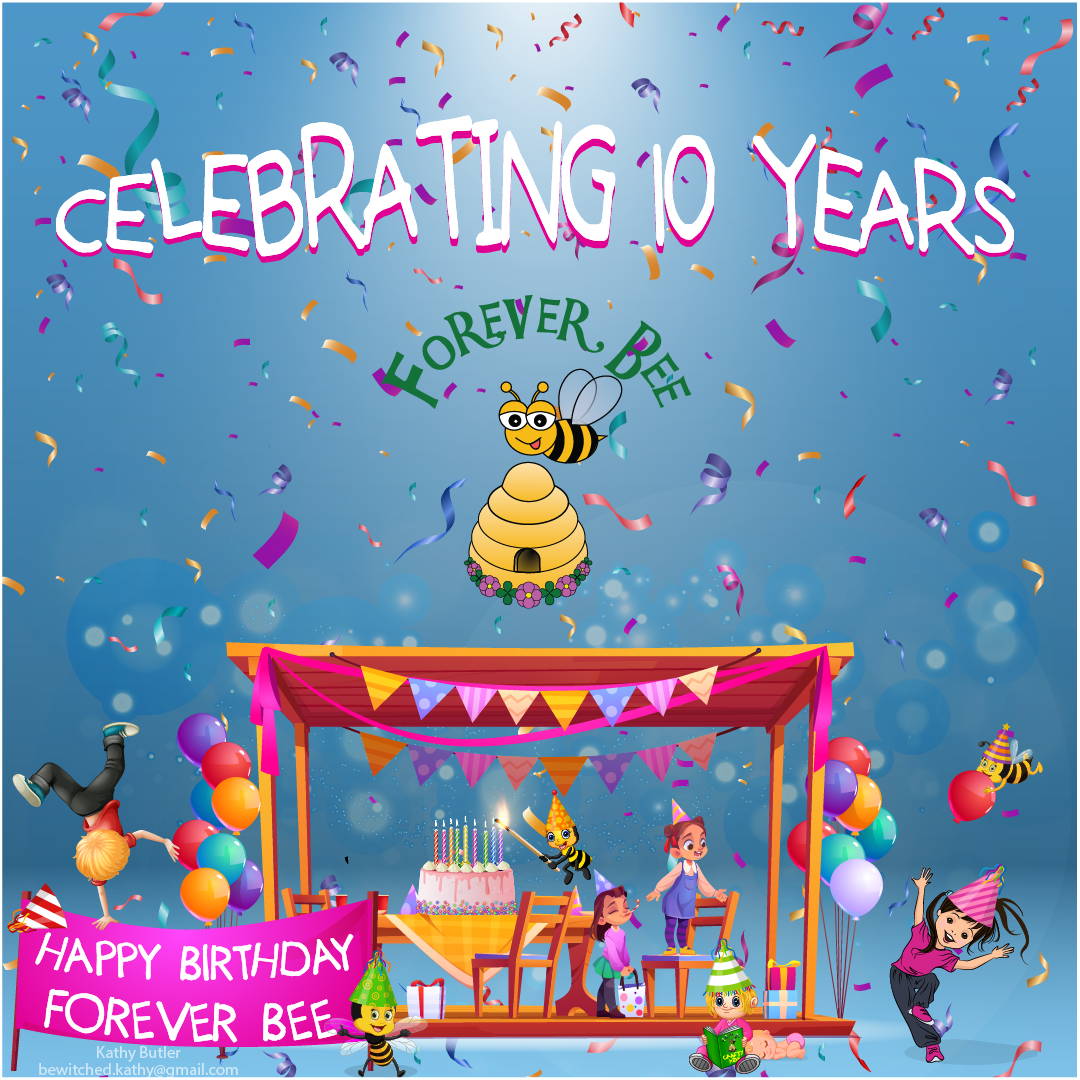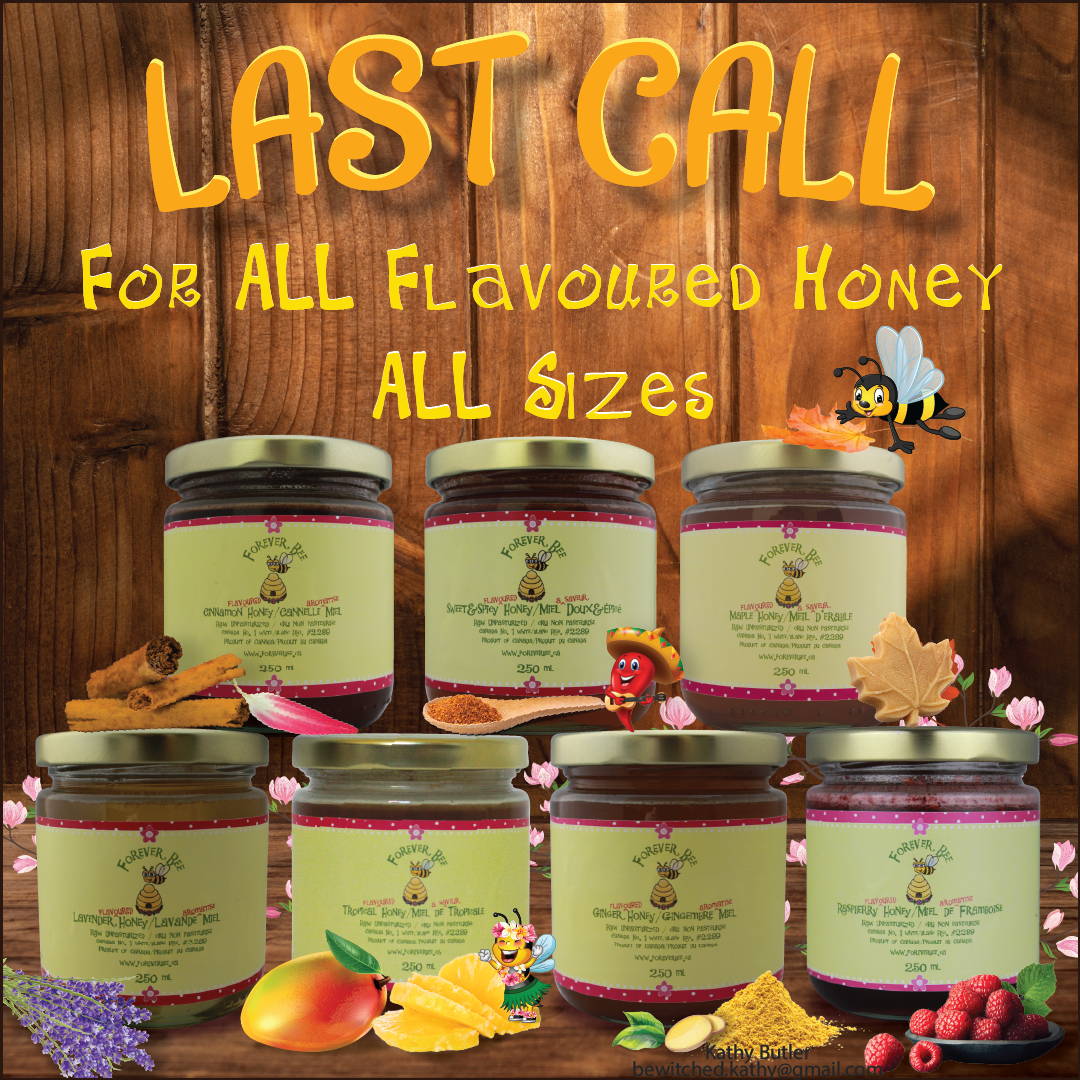 Happy 10th Birthday Forever Bee
To celebrate our 10th Birthday we decided to bring back our flavoured honeys. We have been receiving so many inquiries as to when they are coming back that we decided our Birthday celebration would be the perfect timing.
We are soooooo excited to be offering our delicious flavoured honeys, made with the highest quality organic ingredients: Cinnamon, Chocolate, Ginger, Lavender, Maple, Licorice, Turmeric, Apple Pie and Sweet & Spicy.
If you are not sure of your favourite flavour, then try them all in our Large Honey Gift Pack. Our Large Gift Packs include 7 of our most popular flavoured honeys, or you can request any flavours you prefer :)
If you have already chosen your favourites then you can get it in any size you like. We have 250 ml, 1kg, 3kg, 7kg as well as variety boxes available.
All our flavoured honeys can be used in many different ways in your daily life including coffee, tea, oatmeal, toast, yogurt, muffins, waffles, pancakes, in your cooking and baking. Here are a few of my favourite recipes made with our flavoured honey:
Apple Pie Honey - Homemade applesauce
Chocolate Honey - Chocolate Bars
Cinnamon Honey - Roasted Sweet Potato
Ginger Honey - Ginger Honey Chicken with Mango Salsa
Lavender Honey - Lavender Ice Cream
Maple Honey - Stealhead Trout
GIVEAWAY!!!!
Today we would love to give away a Large Honey Gift Pack to a lucky winner :) Feel free to share the flavours with friends and loved ones or keep them all for yourself as a special treat.
ENTER TO WIN!!
We would love to hear about your excitement about seeing the flavoured honeys coming back for our Birthday week :) Tell us how you use it, what is your favourite and which ones you still would like to try. Remember to Tag your friends to show them some Birthday love :)
DID YOU KNOW......
When the bees collect the pollen from the flowers, they stuff the pollen into pollen bags on their back legs. This makes it easier for them to fly with all of that pollen. They use the pollen to make bee bread with. Bee bread is a mixture of pollen, honey and a special enzyme the bees secrete. This mixture then ferments and is called Bee Bread. It is very healthy and provides the bees with all their protein and nutrients.
Bee pollen is an incredible natural food and only a teaspoon a day is necessary to reap its many benefits (and that teaspoon contains over 2.5 billion grains of flower pollen that took a busy little bee 8 hours to collect!). We collect it 3 weeks out of the year from our strongest hives.
Bee pollen is approximately 40% protein and contains nearly every nutrient needed by the human body and cannot be replicated by a laboratory (though they have tried!).
Bee Pollen's many benefits include:
- A substantial energy boost
- Relieves symptoms of seasonal allergies and asthma
- A boost to your digestive system with the help of naturally occurring enzymes
- A host of over 90 vitamins and minerals that are readily available and easily absorbed
- It improves the intestinal flora and has a natural antibiotic effect in the body that boosts the immune system
- It restores hormonal balance and helps to eliminate cravings and fight addictions
- Cardiovascular health in terms of lowering cholesterol, improving circulation and strengthening blood vessels
It is delicious over your yoghurt, oatmeal, smoothies or you can add it to your Granola bar recipes as well. You can also just eat it by the spoonful when you need a quick pick-me-up :)
Visit our website for our delicious Bee Pollen Dragonfruit Strawberry Smoothie Recipe: https://foreverbee.ca/blogs/bee-pollen-recipes/bee-pollen-dragonfruit-strawberry-smoothie-bowl
*Note that if you are allergic to bee stings, it is not recommended that you consume bee pollen!* However, if you have Seasonal Allergies we highly recommend that you try Bee Pollen :)
GIVEAWAY!!!
We'll be giving away a 175g jar of bee pollen to a commenter this afternoon, so make sure to ask your questions or share why you love our pollen!!!
Tell us about a bee experience you have had or just your general feelings about bees and what they do. You are also welcome to ask questions. Matt is live on this post to answer your questions.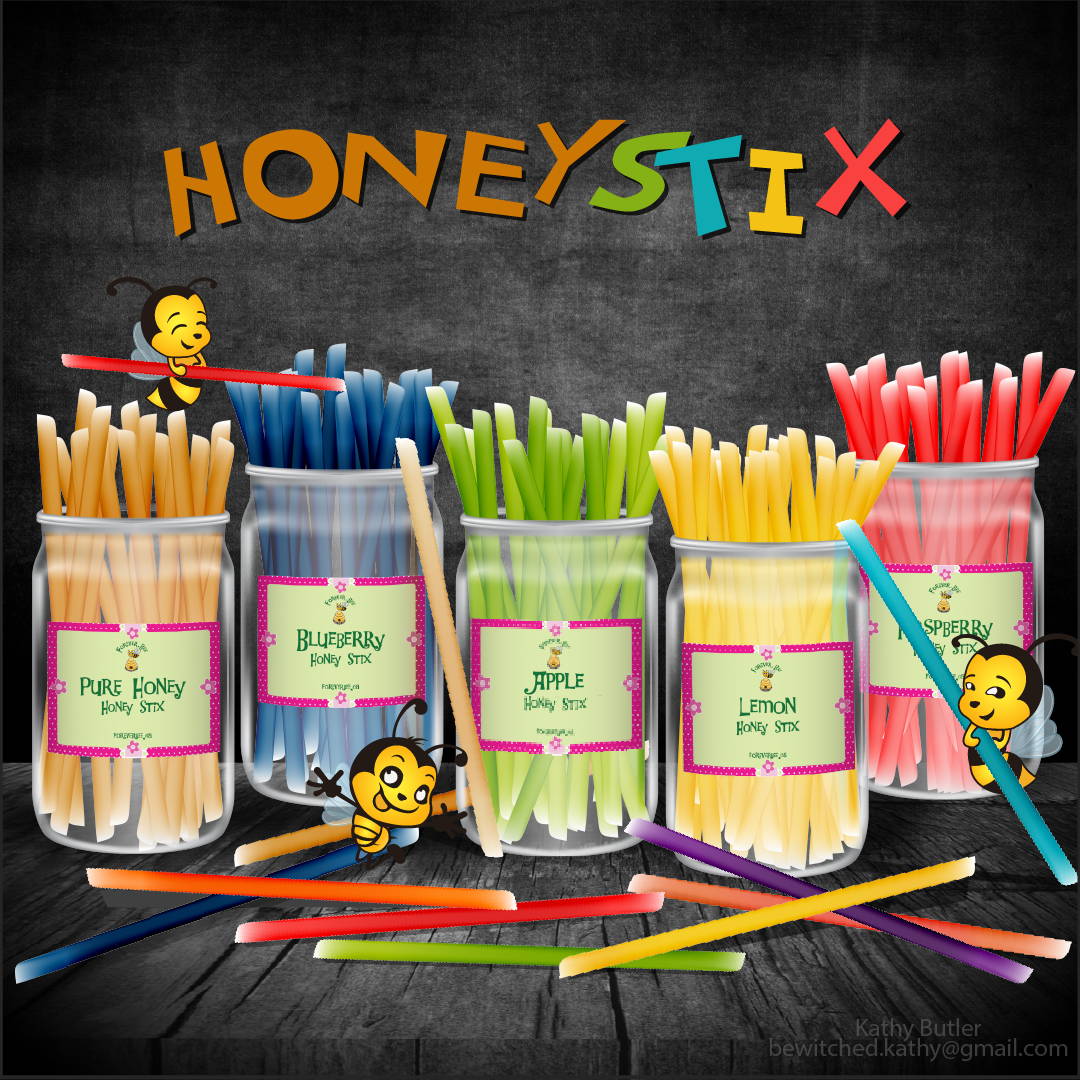 Honeystix are one of the most fun winter snacks. Pack it into your backpack for hiking, skiing trips or just a day out on the town. It is great for energy, much healthier than sugary treats and works well as a sweetener in your tea, coffee or to add flavour to your water.
Did you know that honeystix also is gluten-free, peanut free and diary free?
This winter we have a whole slew of new flavours for you to try: Apple, Root Beer, Sour Blue Raspberry, Raspberry, Pina Colada, Pink Lemonade, Peach and of course there is also our new NAKED LINE that contains no colours and only natural flavours: Pure honey, natural lemon and Cinnamon.
GIVEAWAY!!!
One lucky winner will receive a variety 50-pack of honeystix. Yummy!!!
ENTER TO WIN!!
Which items can you not leave the house without during the winter? You just have to have it with you? Mine is ear muffs and lip balm :)
DID YOU KNOW?????
Bees do not hibernate through the winter. They stay very busy by eating the honey they stored in the summer, they clean the hive and ........... the girls kick out all the boys.
That's right, all the drones (males) get kicked out of the hive in the winter. The drones do not contribute anything to the hive other than impregnating the queen. They do not collect food, they don't clean and they don't protect the hives. For this reason they are ousted when winter starts because there is not enough food to feed the drones as well.
In order to help the bees during the winter we wrap the hives in a black insulated blanket. This helps to protect them from the cold wind and the snow. We also leave a couple of openings - one at the bottom and one at the top of the hive - so that they can come and go as they please.
Once April arrives, we go to visit all the hives to unwrap them and to see if they are all safe and if they have enough food to last through the Spring. This is a critical time for them. Most of their stored food is gone at this point and they rely heavily on the first spring flowers for their food. Dandelions are essential for the survival of bees during the spring.
We would love to hear your questions and comments about our bees.
We just love the diversity of Canada, It is a beautiful country, with kind and loving people. From coast to coast to coast we also have a beautiful variety of plants to bees feed on to help make a diverse and rich assortment of honey.
Today, our special treat is Buckwheat Honey from the beautiful Buckwheat flowers. Straight from the fields of Manitoba, this honey is a dark, delicious treat packed with healing goodness - according to research it even helps with chest congestion and coughs, as well as lower cholesterol! The unique, complex taste makes it great for including in your recipes and it can be used to substitute maple syrup for something a bit different.
Try out one of our favourite Buckwheat Honey Recipes - Buckwheat Honey Cookies: https://foreverbee.ca/blogs/buckwheat-honey/buckwheat-honey-cookies
GIVEAWAY!!
Today we are giving away a 500g jar of Buckwheat Honey to a lucky winner.
ENTER TO WIN:
1. Like this post
2. Let us know your favourite place in Canada......and why?
3. Tag a friend who you would love to visit your favourite Canadian place with.
Get your Buckwheat Honey here.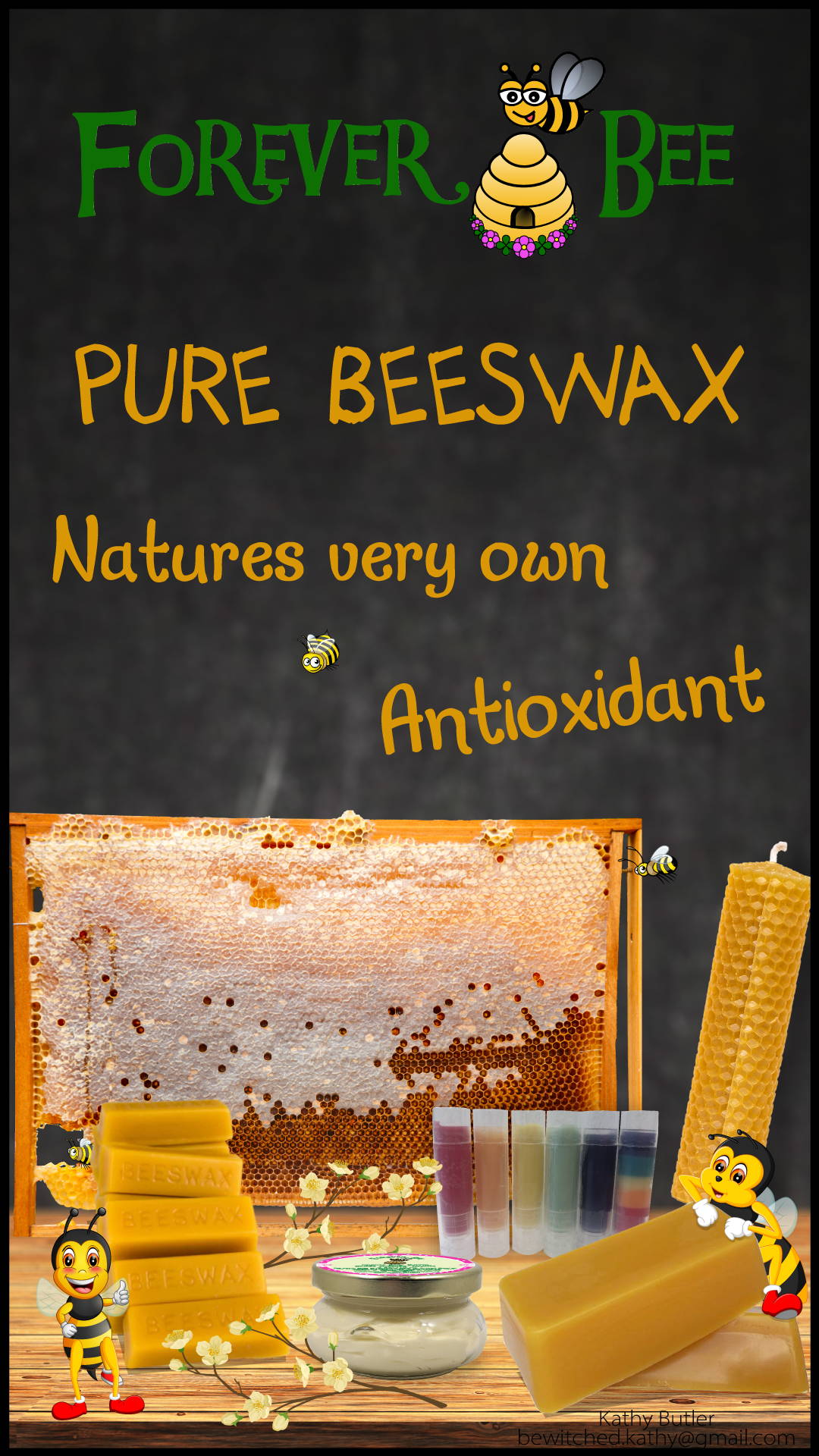 Let's talk specifically about our love to our kids, grandkids, families and those we care deeply about. We all love spending time with our families, giving gifts or making memories. Did you know that not everyone responds to "shows of love" the same way.
My daughter introduced me a couple of years ago to Love Languages. This is a program that shows you which love languages you respond to best, and also which love languages your love ones respond to best.
The Love Languages Include:
- Acts of Service
- Gifts
- Quality Time
- Words of Affirmation
- Physical Touch
Visit the Love Languages Quiz to see what your love languages are.
For those who have love languages that include Gifts and Quality Time, we have the perfect way for you to show your love.
Did you know that beeswax is one of the most pure, sweet smelling and versatile craft materials. You can spend so much time with your loved ones making the most amazing gifts. Here are just a few examples of the things you can do with beeswax:
- Make candles
- Make body products incl. lip balms, sunscreen, deodorant, body butter
- Craft projects
- Waterproofing shoes
- Polish furniture
Wow, there is just sooo much that can be done with beeswax. So, show some love to your family today. Spend some quality time, give a gift and let them know you love them :)
GIVEAWAY!!!!
We would love to give away 1 lb beeswax and 2 metres of cotton braided wick to a lucky winner
ENTER TO WIN!!!!
What are some favourite crafts you would love to make using beeswax. An extra entry for sharing your love languages with us :)
Purple Carrot is an amazing health shop with a wealth of knowledge on healthy living and environmentally friendly lifestyles. In this video they give us a couple of easy changes we can make to our lifestyle to help us be more environmentally friendly.
To celebrate the end of plastics in our homes, we'd like to help you take your eco-friendly household set-up to the next level.
Forever Bee Beeswax Food Wraps will help eliminate the need for cling wrap and single-use plastics in your home. They can safely keep food fresh, and best of all, they're reusable!
Most folks would like to know what they can do with these wraps. They can pretty much be used to wrap everything you wrap with cling wrap. Wrap your cheese, kids' sandwiches, veggies and leftovers (just not raw meat). They are also super easy to clean - simply wipe them down with a warm soapy cloth and rinse.
Food wraps can be used for about 1 year and then they can be "refreshed". Refreshing your beeswax food wraps is as easy as laying them flat on a cookie sheet, rubbing some beeswax on them and placing them in the oven for a few minutes. And they are good to reuse again for another year.
Learn easy ways that you can become a plant-saver. Download our guide to being a planet-saver here.
GIVEAWAY!
We are so excited to be giving away a 3-pack of Beeswax Food Wraps to help you on your journey to become plastic-free. Enter to win by chatting with us about one way you are planning to help reduce consumer waste this year?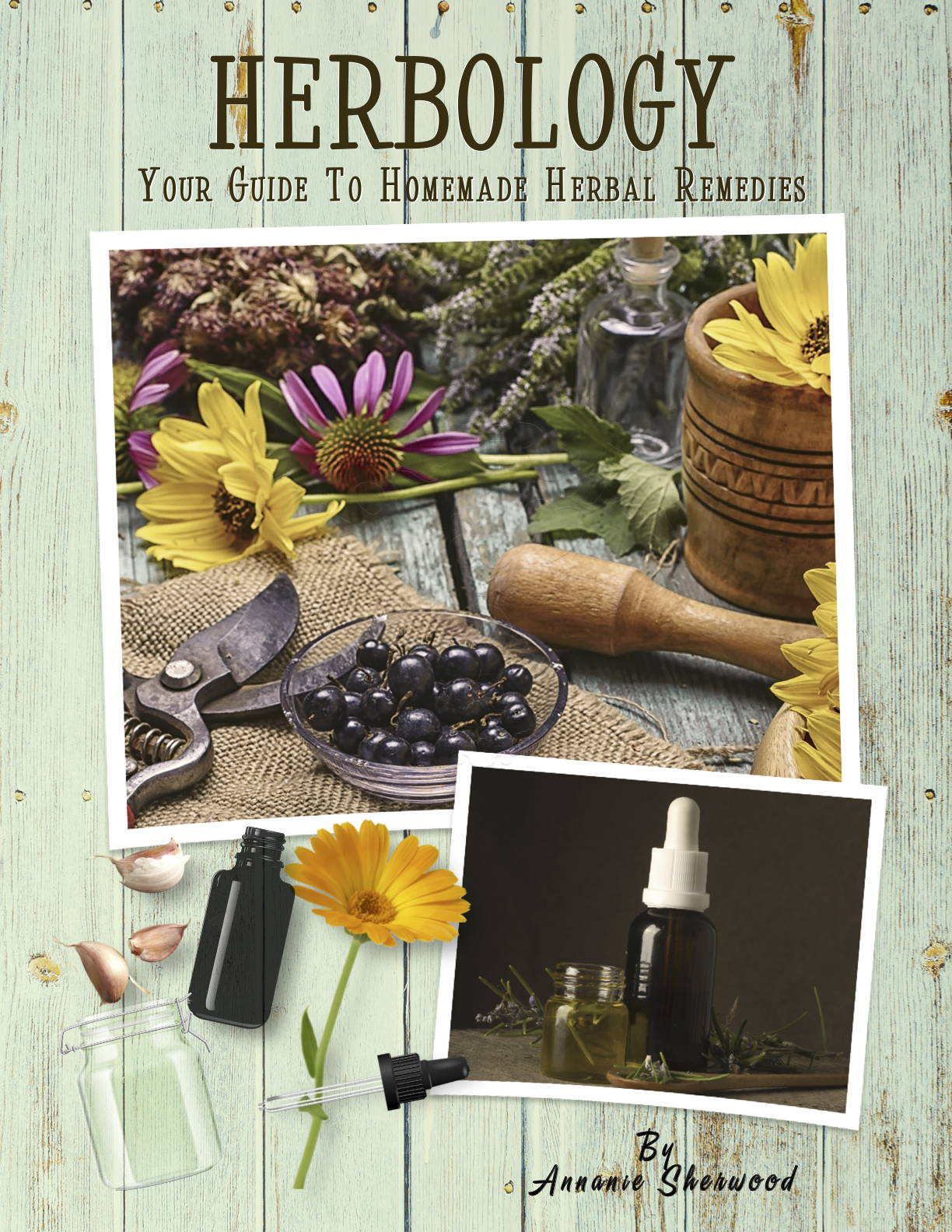 I am absolutely vibrating with excitement this month to talk about Herbology. We have been touching on Herbology topics for the past few months and we have received so much amazing feedback from you all.
Did you know that we grow many of our own herbs which we then use in our Herbal Remedies? The ones that we cannot grow ourselves we purchase from reputable "gardens" from around the world.
The reason why I use natural herbal remedies is because I love how much more I feel in harmony with nature and my body. I know each of the ingredients, I know how it works with my body and I have never had adverse reactions from it.
Here are a few of the incredible natural Herbal Remedies we have talked about and ones that I use in my own home:
- Eucalyptus Chest Rub
- Elderberry Syrup
- Honey Lozenges
- Nettle Tea
- Alfalfa Tonic
- Echinacea, Ginger, Garlic Tincture
Within the next couple of weeks we will be releasing a HUGE Herbology Kit which contains all our herbal recipes, new recipes, ALL the herbs and items you need to make all the recipes and enough to play around with as well.
GIVEAWAY!!!
We would love to give away a Herbology Sampler to a lucky winner.
ENTER TO WIN!!!
Today I would love to know what you would like to see in a Herbology Kit. What would you like to learn about? What would you like to have included? What would make this kit even more fun? Tag a friend who loves to work with plants and Herbal Medicines.
Find out more about our Herbology Samplers and Kits.
Shae Butter & Body Butter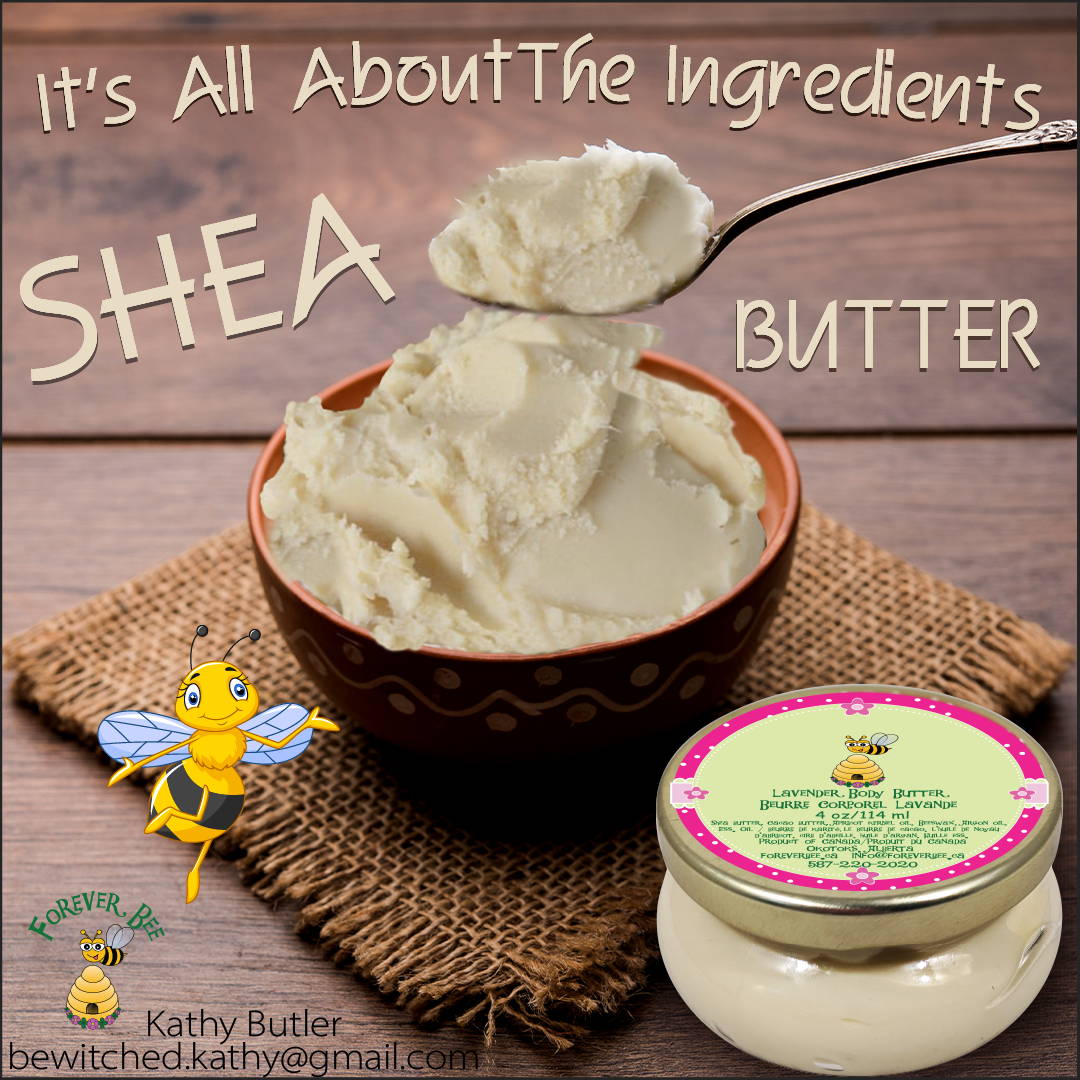 Today I wanted to break away from talking about one of our products and instead focus on one of our much-used ingredients: Shea Butter.
Shea Butter is one of the ingredients we use in most of our body products. We use Shea Butter that is organic, raw and crude which means that it has not been heated or processed in any way. This is the highest quality Shea Butter
wecould find, straight from Ghana.
Shea Butter has a very useful properties including:
1. It is perfect for all skin types including those with sensitive skin, it is very moisturizing and won't leave your skin oily
2. Contains many antioxidants, is antibacterial, anti-inflammatory, anti-fungal
3. Reduces stretch marks, scarring, wrinkles and acne, promotes cell regenerations and boosts collagen production
4. Treat dandruff and prevent hair breakage
Wow, that is so amazing how many benefits this one simple ingredient can have. I hope you will try some of our body products to see what an amazing difference Shea Butter could make to your skin and hair.
Try Body Butter Today.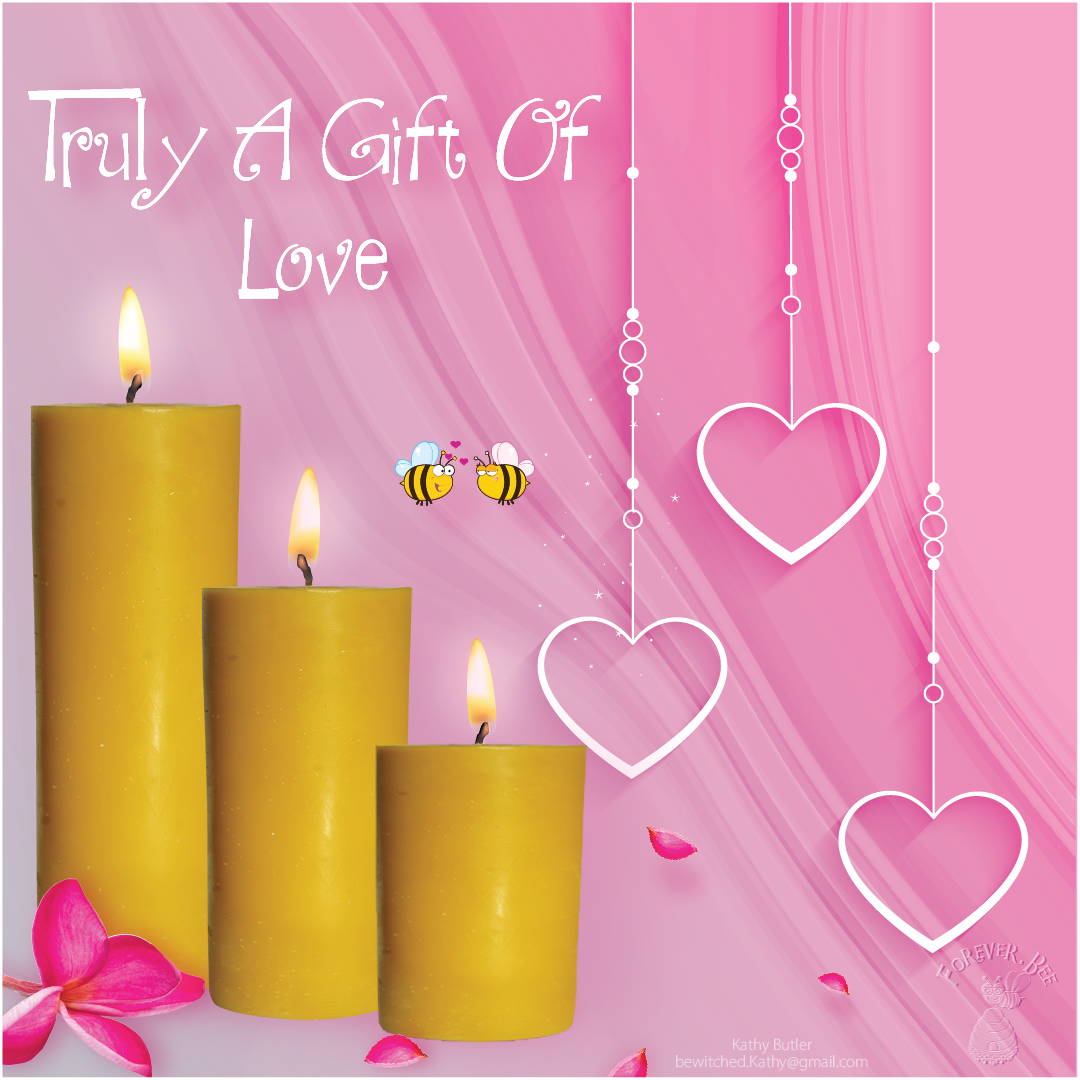 Hi folks!!
Have you tried our pure Beeswax Candles yet? These bright, fresh, and natural candles are handcrafted by our team "with love".
Our pure beeswax candles are long-lasting because ALL the wax burns and they do not drip nor do they smoke. Pure beeswax candles also give off a beautiful soft glow and a mild sweet honey scent.
Visit our website to see how to properly take care of your candles. Learn how to burn beeswax candles to get maximum burn time and how to restore your candles if they do not burn well.
https://foreverbee.ca/pages/candles-feature
GIVEAWAY!!!!
Today we would love to give away a medium pillar candle to a lucky winner :)
ENTER TO WIN:
Comment with ways in which you love to use candles in your home. Do you use it daily? During special occasions?
Lippy Balms are one of our favourite body products! It's nourishing and moisturizing properties are all natural and smell fantastic! During these cold harsh winter months the perfect protection for your lips is Forever Bee Lippy Balms made with pure beeswax.
We have a variety of scents, each scented with all natural essential oils and fragrances! Watch this video to see the work that goes on behind the scenes to make these magical creations!
Did you know that beeswax provides a protective barrier against the cold and it also locks in the moisture?
Giveaway!!
If you'd like to win your own set of 12 Lippy Balms, comment with your favourite lip balm fragrance that you would like us to make!! Tag a friends who you know would like kissable lips :)

This pure Honey and Beeswax soap bar is stripped of plastic packaging, synthetic chemicals, and common skin irritants. This bar will help you enjoy a luxurious lather from the natural sugars in our honey. Our Beeswax keeps the bar nice and firm, so it will last longer than most others in your shower. Enjoy your natural bathing, made for you with Forever Bee Creamed Clover Honey and Beeswax by our friends at Bubbles & Balms.
Each of these ingredients was chosen to provide your skin and hair the most benefit, while also being loving to our environment. I personally use it on my face, hands, body and hair.
GIVEAWAY!
We are giving away a bar of each of our Beeswax and Honey and our Beeswax and Honey Shampoo Bar to a lucky winner.
Let us know what your daily skin care routine looks like. What works for you and what doesn't. Ask questions, comment, and interact with us :)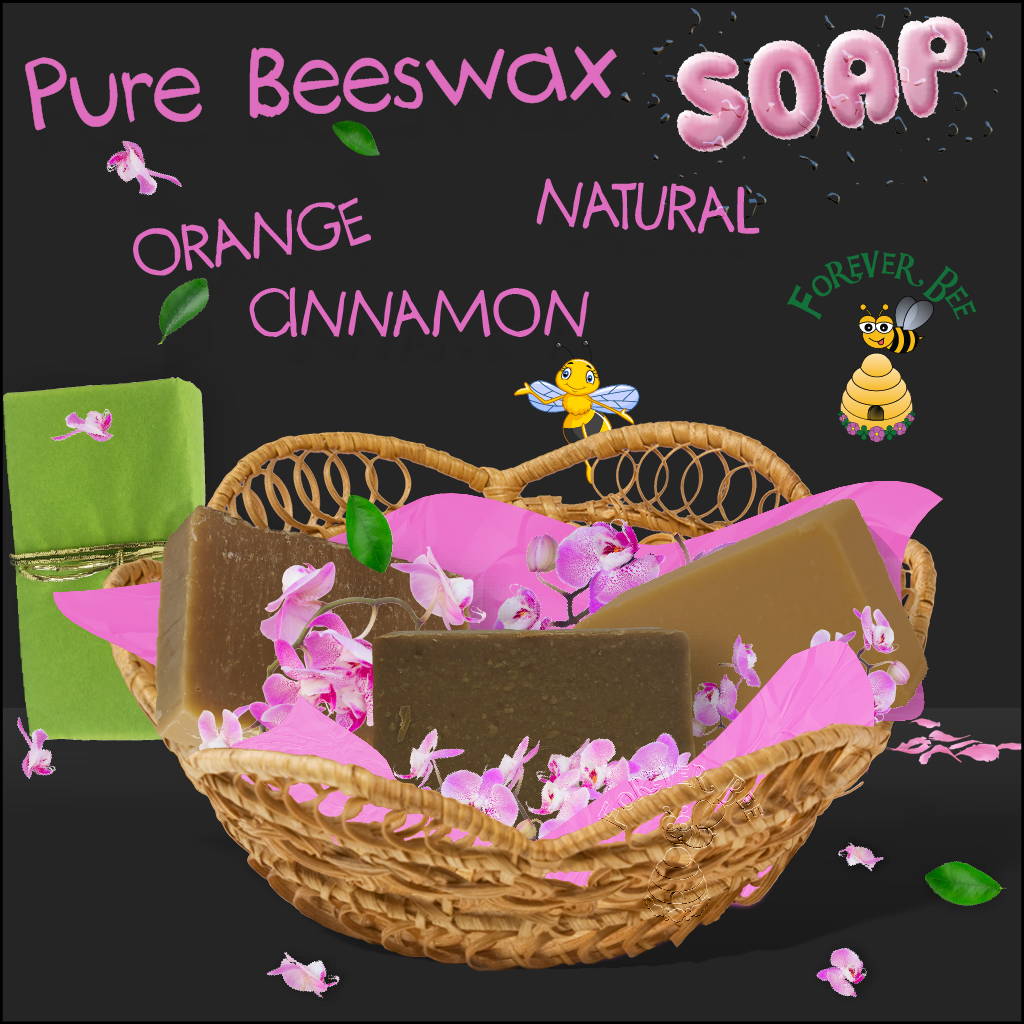 Emergency Prep Kit - 1 Week
Last month we touched on our 72-hour Emergency Preparedness Kits. This month we are going to extend that concept a little and talk about how to prepare a little longer for you and your family.
The 1-Week Emergency Preparedness Kit
We are going to focus on some of the basic necessities you and your family might need to survive a 1-week emergency. This is not meant to make you afraid, but to empower you to take control of any situation you might face and help yourself, your family and community :)
These types of emergencies might include a job loss, water pipes or furnace broken in your home, natural disaster or any other situation you might want to prepare for.
Let's have some fun assembling our 1-week Emergency Preparedness Kits. Did you know that Forever Bee offers products that are ideal for including in your emergency kit? We don't have everything you need, but we do offer a wide variety of products to supplement your kits.
Emergency Preparedness Kit - 1 Week - $135
1kg Creamed Honey
1/2lb Bee Pollen
2 Small Pillar Candles
10oz Beeswax Blocks
Body Butter
50 Pack Honeystix
Lippy Balm
Soap
Honey - it is great for emergency wound care on burns, cuts, sore throats, coughs, etc. It is also a great source of carbohydrates and nutrients in an emergency situation. Mix a tsp of honey in a bottle of water with a pinch of Himalayan sea salt - it is a perfect electrolyte drink to help with hydration.
Bee Pollen - this is a super food that contains all your vitamins, minerals and over 40% protein. When you are low on food, make sure to have bee pollen in your kit.
Beeswax Candles - these candles are long lasting, they don't drip and don't smoke. They also last a very long time. All emergency kits should have at least one pillar candle that can be used as a light source, heat source and also a cooking source.
Beeswax - pure beeswax is not necessary in a 72-hour kit, but should be part of your long term emergency kit. With beeswax you can make your own body products, waterproof your shoes, seal your food, make your own candles, etc.
Lippy Balm - ideal for keeping your lips from drying and cracking and you can also use it on your cheeks and hands in an emergency.
Body Butter - is an essential item in your emergency kit. Use it protect your skin against the extreme cold, use it against dried/chapped skin and also as a remedy against sunburn.
Soap - during emergency it is more important than ever to keep up with hygiene. Take regular sponge baths, wash clothing and keep your surroundings clean. The last thing you want is infection or disease.
We have put together a very useful list of items for your 1-week emergency kit. This kit can be assembled in large food-grade totes and kept in cool, dry, bug-free areas of your home.
Download your 72-hour emergency kit checklist here:
https://foreverbee.ca/downloads
Download your 1-week emergency kit checklist here:
http://www.foreverbee.ca/downloads
GIVEAWAY!!!
Today we would love to give away a Preparedness Kit to a lucky winner to help you get started on your preparedness journey.
ENTER TO WIN:
Have you started your own preparedness kit yet? What are the top 5 most important things you think your preparedness kit should contain?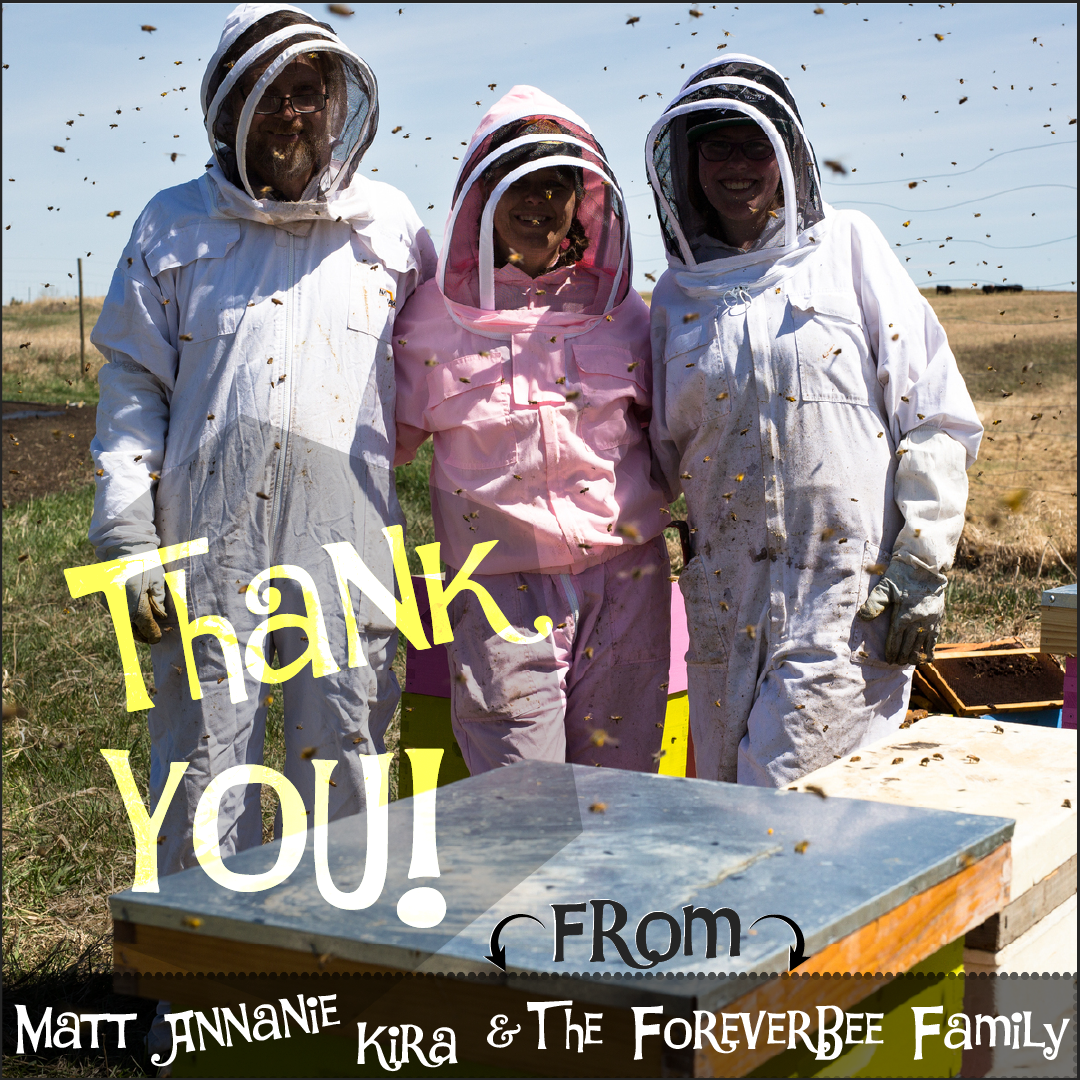 Thank you so much for joining us at our Journey into Wellness Online Market! We hope you had a fantastic time 😊
At Forever Bee, we are so grateful to have the opportunity to grow our dream business with our family and team. We absolutely love you, our bee-autiful customers! We love creating products that are healthy and nourishing for your body and soul. We also love sharing ideas that help you and your family/friends spend quality time together.
We really enjoy hearing from you, please send us an email for a special Honey Money Bonus!
Here's how:
200 bonus points simply for attending - Email sales@foreverbee.ca with your account email address (make an account first if you don't have one.)
PLUS
Receive 300 extra bonus points for answering these questions in your email.
- What was your favourite part of the event?
- What was at least one portion of the event that you would change and why? - And any other notes you wish to share! 🙂
Upon receipt of your email, we will credit your account with your bonus points so make sure to use your account email or provide it to us when you send your message!
Remember that our Gift-with-Purchase promotion is a perfect way to try some free gifts with every purchase. This promotion will run until midnight tomorrow night :) Load up now!!!
GIVEAWAY!
Enter for a chance to win a Surprise Bag ($65 value) AND for an extra entry into our Grand Prize giveaway!!
Start a wishlist from our Forever Bee account and add all the goodies you would love to try. You might get lucky and win a surprise from your wishlist :)
Order value between $50 - $75 ($10 Value)
Lippy Balm
5 Honeystix
Coconut Oatmeal Honey Bars
Order value between $76 - $125 ($13 Value)
Herbology Sampler
2 Tealight Beeswax Candles
Coconut Oatmeal Honey Bars
Order value between $126 - $175 ($25 Value)
Herbology Sampler
Coconut Oatmeal Honey Bars
An item from your wishlist (max value $15)
Order value between $176 - $250 ($35 Value)
Herbology Sampler
Coconut Oatmeal Honey Bars
A couple of items from your wishlist (max value $25)
Order value over $251+ ($47 Value)
Emergency Preparedness Package (Pillar Candle, Honey, Lippy Balm, Bee Pollen)