Easter Market - March 20, 2021
Spring is almost here and so is our Live Online Easter Market. I am sooo excited about all the fun activities, new products and special guest we will be announcing at the market.
As usual we will also have a ton of giveaways, fun promotions and the more you interact with us before and during the market, the better your chance of winning.
The market will run on March 20, 2021 from noon until 3pm MST. Invite your friends, tag everyone you know and let us know what you are most excited about seeing during this market.
Bookmark this page, or RSVP to our Facebook Event here.
---
Alright everybody, get ready! Throughout the afternoon we will be here to visit with you LIVE. We will be showing you all our behind-the-scenes footage, and answer all your questions. There will many amazing giveaways, promotions, returning and NEW products as well as a coveted Grand Prize! As you interact, comment, order, like, share, refer and tag friends, you will get more entries to win the Grand Prize!
We have a series of images and videos here to share today. We also have giveaways on many of them. Please feel free to ask us any questions or leave us your comments. We are here for you today and are so excited to visit with you. You can enter the giveaways by chatting with us on our website live chat, emailing us at sales@foreverbee.ca or by texting Kira at 403-915-0454. You can also join the conversation on our Facebook Event.
These giveaways will be live until MIDNIGHT Saturday, we will complete the draw and the lucky winners will be announced on Sunday!
Stay tuned to see all the exciting things this market has to offer, jump in when you can, and hop around to see all the fun posts and videos coming up every few minutes until 3:00pm!!
*Sometimes during the online market we get a bunch of party-poopers who try to hack our online event. We usually take care of them very quickly. We will not ask for any credit card or personal information during this market, the only external links used will be directly to our website. The only thing necessary to join in is you! Winners will not be directly contacted, winners will be asked to contact us after the draw.*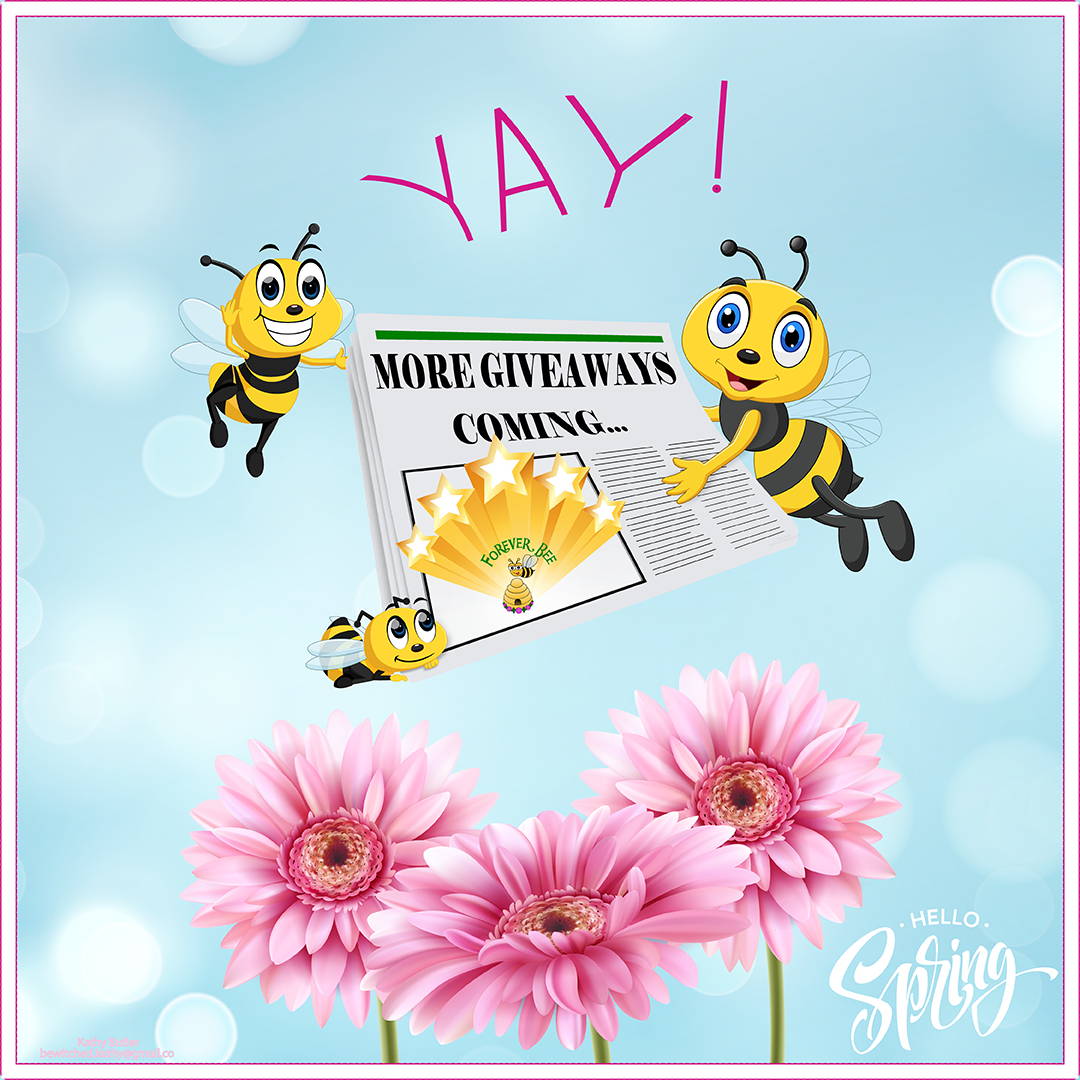 ---
We had so much fun putting together this market for you. And of course...throw in an Easter theme and things just get to be waaayyy more fun around here.
At Forever Bee we have an amazing team. We work hard, we play hard, we share fun treats and we celebrate whenever we can.
Lanice - Our warehouse supervisor and they are also an accomplished musician. They love camping and spending time outdoors
Maritza - She has been working on and off with us since she was 13 years old. From running markets to making products and everything in-between. She is now working in the workshop and helps to ship out your goodies to Amazon and to your home.
Kira - Is our Business Manager but also takes the role of delivery person in Lethbridge. She also takes on any additional tasks that comes her way and she is also a mom of 2 beautiful girls.
Aunty Kathy - All those beautiful pictures you admire on our site and on social media....chances are Aunt Kathy had a hand in it. Product pictures, marketing images and free downloadable resources....Aunt Kathy knows exactly how to portray the heartfelt feelings and put it in beautiful graphical format.
Erin - Is a school teacher for much of the year and then during the summer she starts helping us with deliveries again. We love how organized she is and how much she helps us during the busy season.
Matt & Annanie - We love our business (which is now 9 years old) and we absolutely love interacting with all our visitors, customers and community. Matt and I love spending our time out in nature (taking care of our bees), reading, music and movies.
Now that you know more about us, we would love to get to know you as well. Tell us more about yourself and your favourite things to do :) We would love to know who's here with us! Say hi in the chat.
---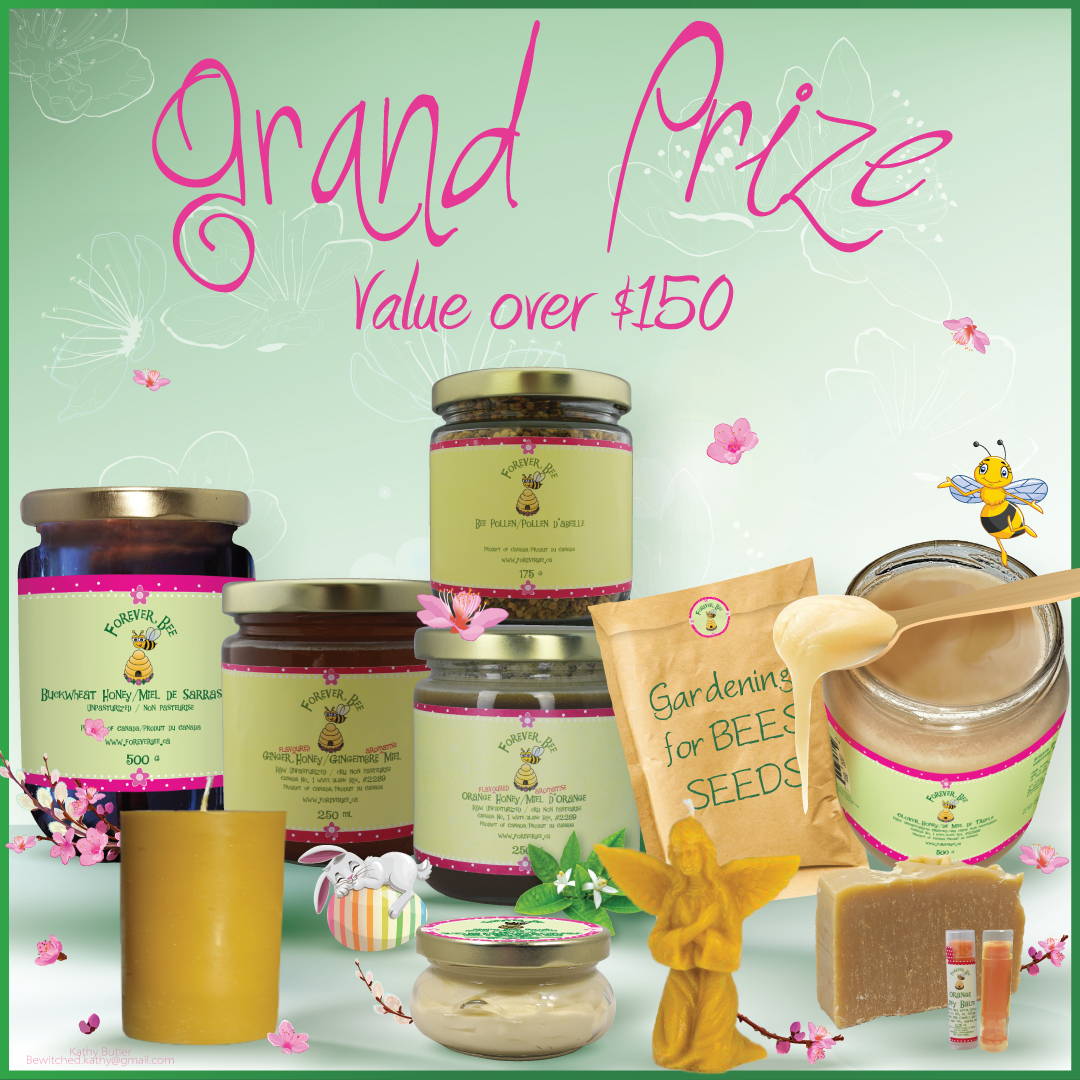 This is one of my favourite posts to write for our online market. I love giving away all these goodies and introducing you to some products you might not have tried before. In this giveaway you might notice products from our "Naked" Line :) This is brand new and I am soo excited to talk to you more about that later in the market. Stay tuned!!!
This month we have some really fantastic new products as well as some of our regular favourites to give away. We love spoiling you and this is one way we can do that. Thank you for supporting us and playing along in our Online Grand-Prize Giveaway.
Our March LIVE Online Easter Market GRAND PRIZE GIVEAWAY!!!
Creamed Clover 500g
Buckwheat Honey 500g
Large Package of Bee Seeds
Ginger Honey 250ml
OUR NEW Honey 250ml
Bee Pollen 175g
Orange Body Butter
Orange Lippy Balm
NEW Naked Lippy Balm Set
OUR NEW Beeswax & Honey Soap
Small Pillar
Angel Candle
Beeswax 1lb
Purple Carrot $50 Gift Card
GIVEAWAY!
To enter to win this Grand Prize giveaway:
1. Every comment, tag, share, engagement, and order is an entry to win.
2. Share this post on your social media pages and we will give you a bonus entry
3. Let us know what your favourite Easter traditions are and what your plans are for this Easter? - Let us know in the chat right now!
See more details about each of these items here.
Text or call Kira at 403-915-0454 Email us: sales@foreverbee.ca
---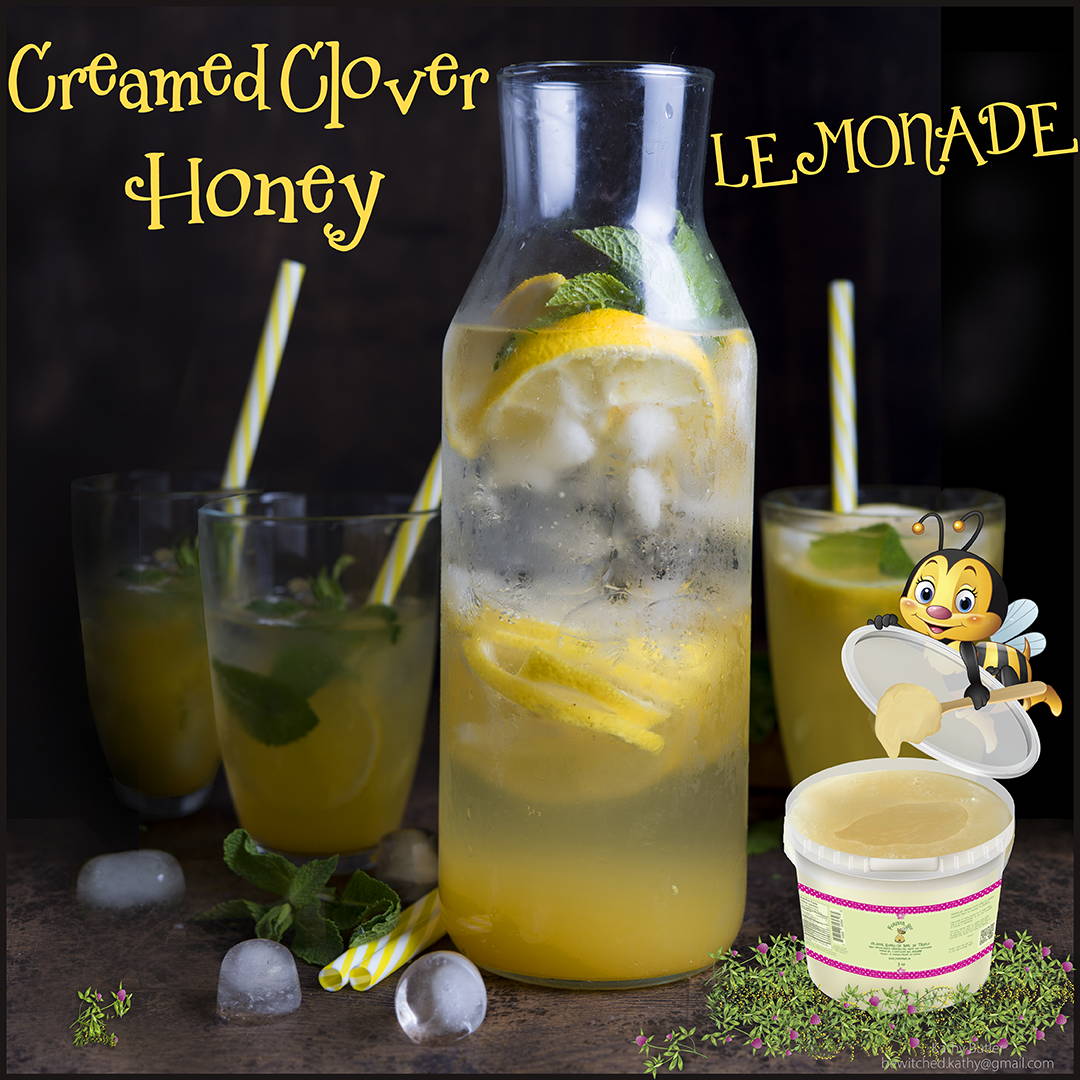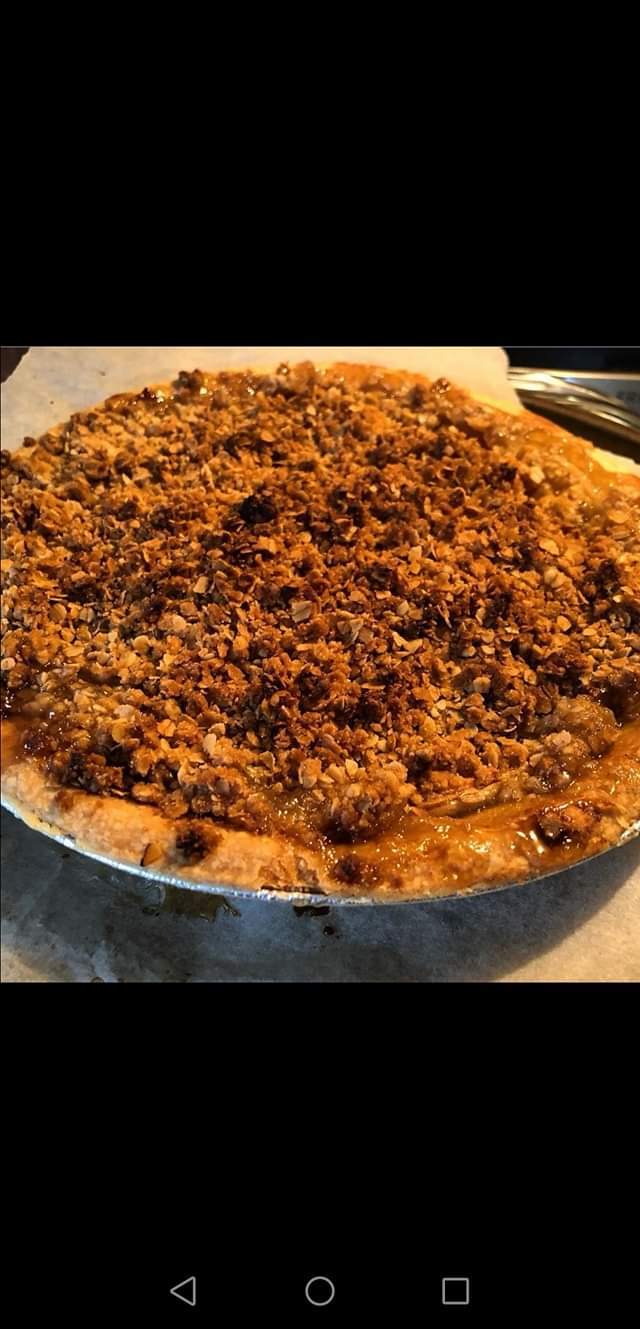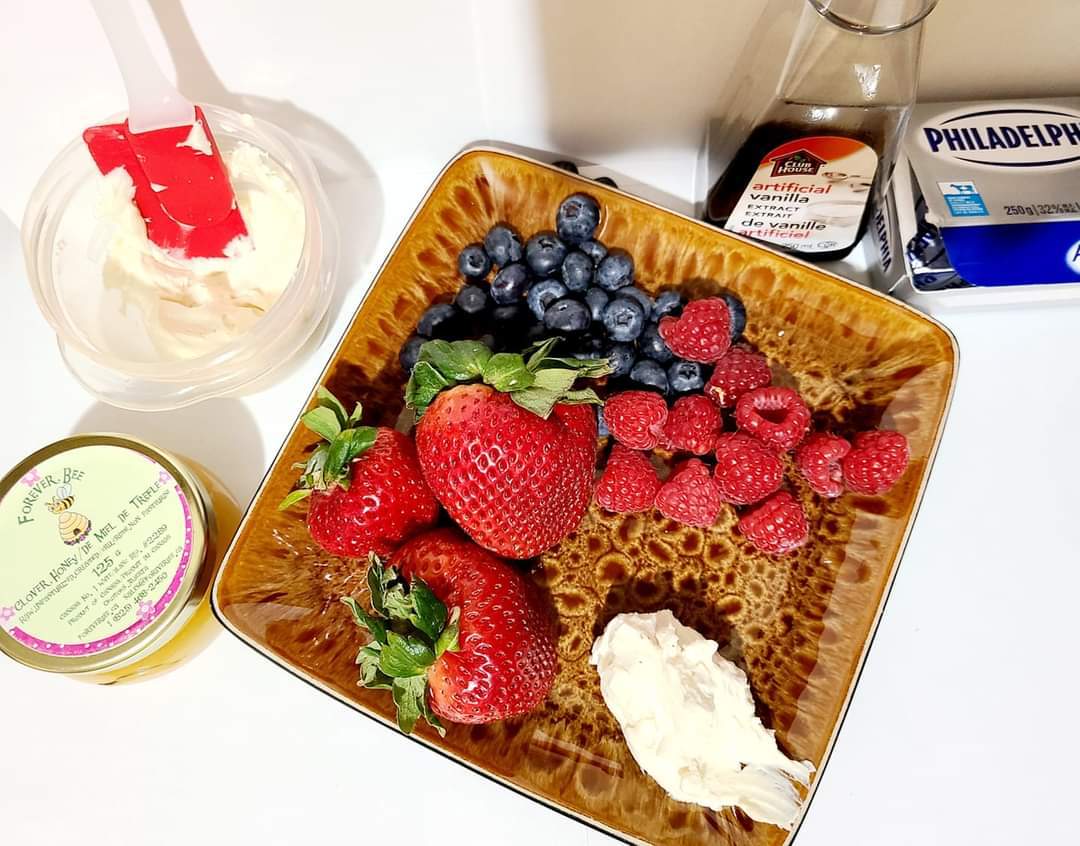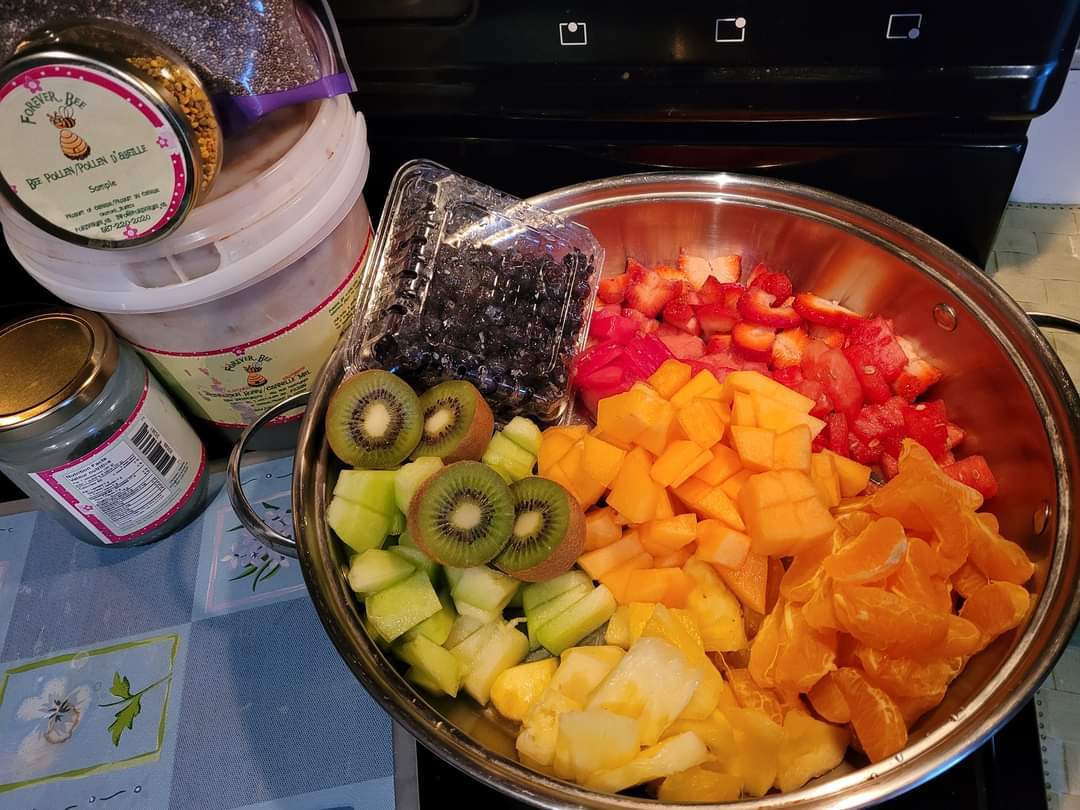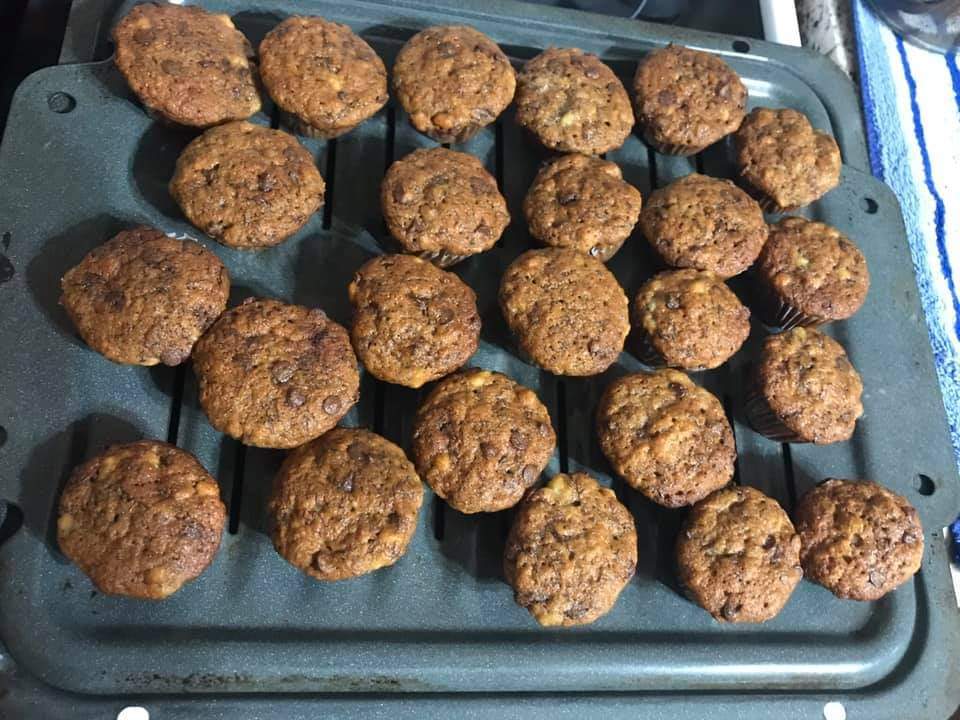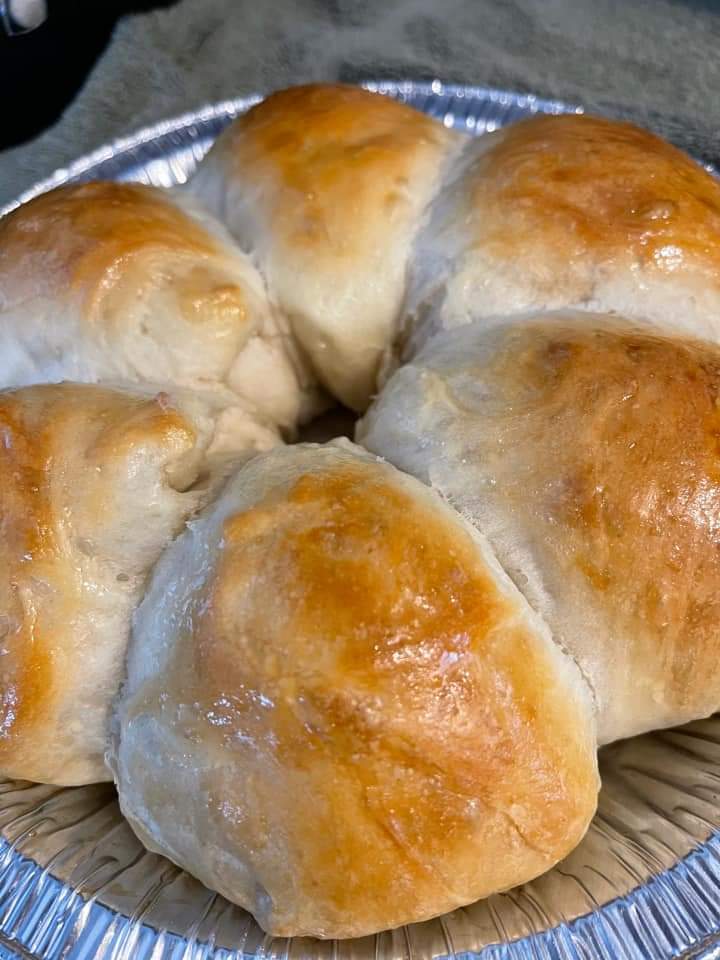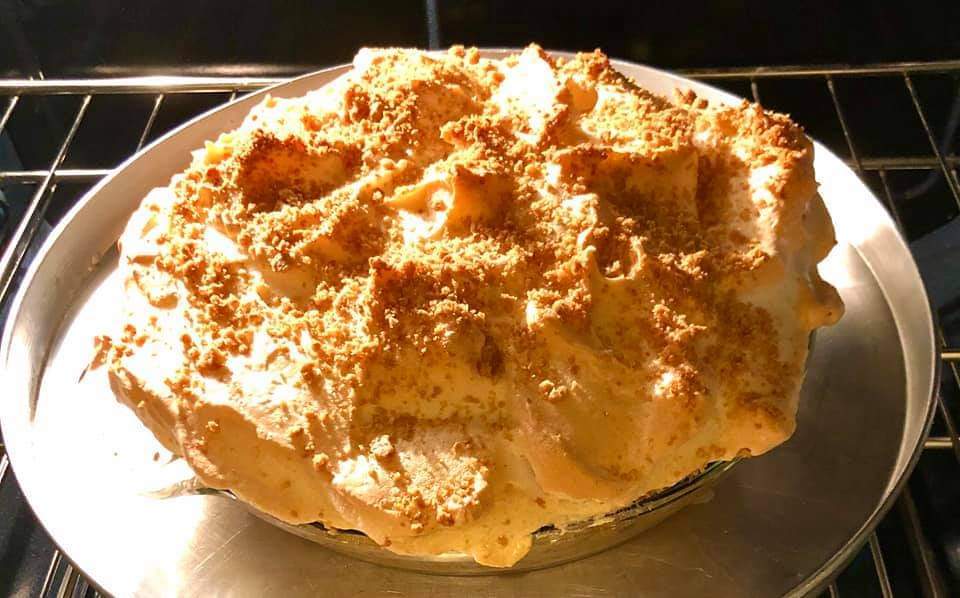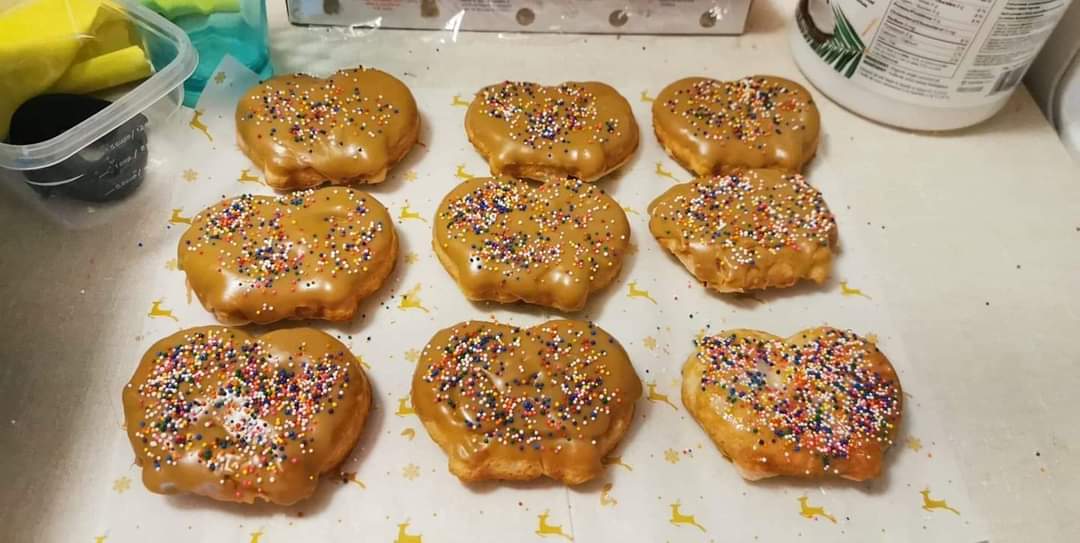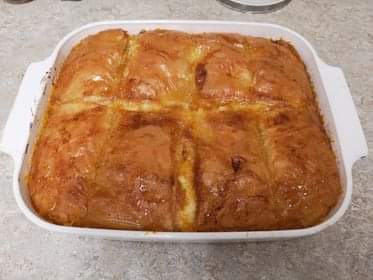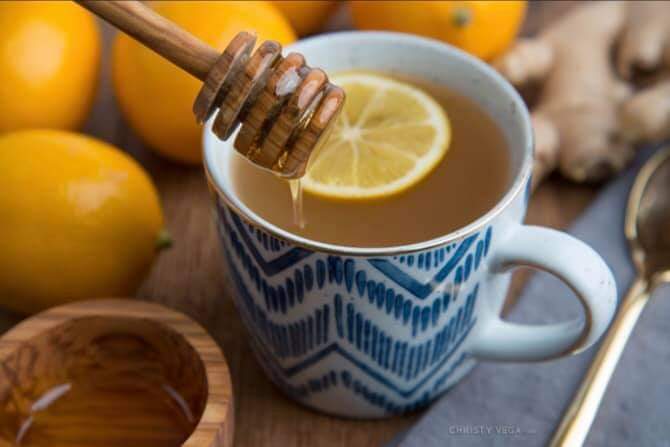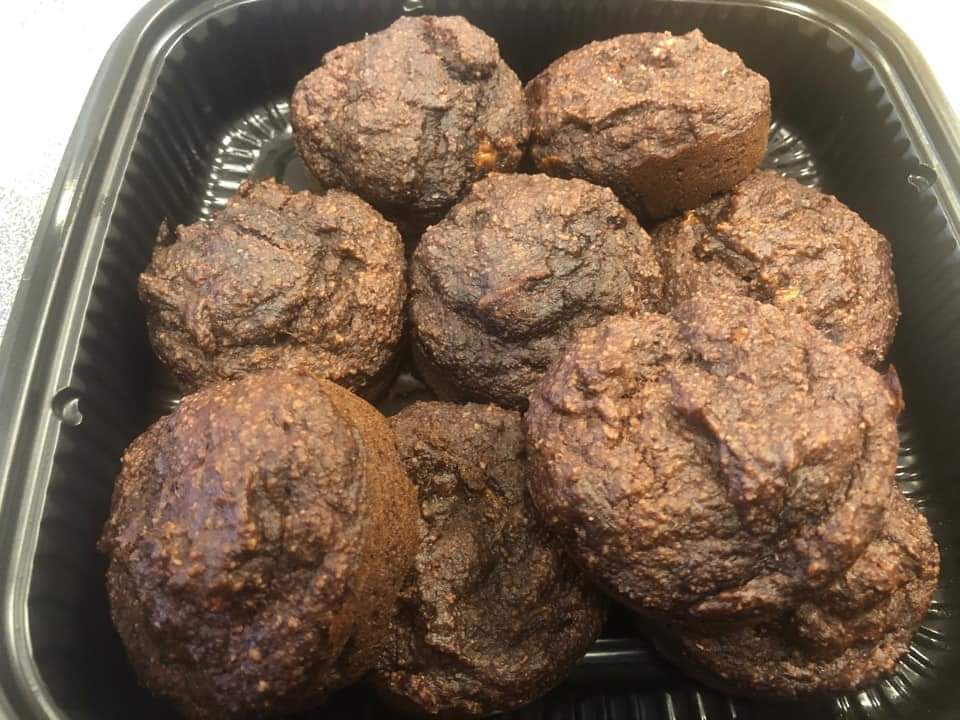 Our Creamed Honey is by far one of the most favourite honeys we sell. It is creamy, smooth and so healthy. But, what makes our creamed honey so special and unique?
Many times creamed honey is "whipped" or starter crystals are added to get a smooth texture. We avoid these processes by freezing our honey within a couple of days of harvest. This forces the honey to crystallize very quickly which means the crystals are very small and once a crystal forms at one size in a solution it will never form at a different size in that same solution (Chemistry 101).
Our honey is made in the Foothills of Southern Alberta and though during the summer we have loads of varieties of wildflower honey, when fall comes, we have Clover honey. Clover honey is perfect for making a nice soft, smooth honey that tastes very mild and is a perfect addition to all cooking and baking. It also makes a perfect substitute for sugar and has many health benefits as well.
Many times we are asked what the difference is between crystallized honey and creamed honey?
Crystallized honey is basically liquid honey that was allowed to crystallize naturally over time. These crystals are bigger and courser and the honey is usually quite a bit harder. Creamed honey (no it does not contain any dairy) has been deliberately crystallized using the above-mentioned method and is thus much smoother and creamier.
Keep an eye out during our market for a video on How To Take Care of Your Honey. This video is perfect for taking care of your crystallized honey.
Another question we get quite often is, what is that white layer on top of the honey - and it has specks in it!!!
We love it!!!! This is by far my favourite part of the honey. When you first open up your creamed honey and dig into that top layer of wax, pollen, and other nutrients. Yummy!!. It is perfectly safe and healthy and it is just wax and other particles from the honey that settles to the top. All the specks are pollen, tiny pieces of the hive and some bee pieces. this is because we don't filter our honey. We want you to have all the nutrients from our honey, straight from the hive. This is how you will get most benefit.
What is so good about raw, unfiltered honey?
All the goodness of the honey is intact. It has not been heated so all the nutrients are alive and there is a real life-force still in the honey. Raw, unfiltered honey can help with infections, burns, cuts, sore throats and coughs.
What can I do with raw, unfiltered honey?
EVERYTHING!!! LOL. We asked all our customers this past week to send us their pictures of how they use their honey. Browse through and have a look. Thanks so much for everyone who participated. We love you. Also visit our website for some amazing recipes including our Honey Lemonade: https://foreverbee.ca/blogs/clover-honey-recipes
GIVEAWAY!!!
We are giving away a 500g jar of our raw, unfiltered creamed Clover honey. To win:
Take a moment to tell us in the chat what you are most excited about seeing at the market today.
---
Lol, I had such a fun time making this video and every time Matt watched it he had to laugh. What's wrong with my honey??
We get this question quite a bit at the markets and decided to answer on our market this month because we are not able to answer for you in person at the markets :)
The quick and easy answer is: There is nothing wrong with your honey. Crystallization is a natural process that happens because of the natural sugars in the honey. All honey will eventually crystallize. It is very easy however to get it to a liquid state again while preserving the natural goodness of the honey.
Watch our video and find out how to love up on your honey and take good care of it :). Find out some interesting do's and don'ts.
GIVEAWAY!!!
We would love to give away a jar of our 250ml Flavoured Honey to a lucky winner - you get to pick your favourite flavour. Comment with some questions you might have about your honey, and Let us know your favourite Flavour Honey you would like to try.
---
Over the years we have been asked so many times for Buckwheat Honey at our markets. Last fall we were able to source some delicious Buckwheat Honey and Matt absolutely fell in love with it.
Matt grew up in Sarnia, Ontario and Buckwheat Honey use to be his favourite honey. It has a dark, almost black, honey with a much stronger taste than Clover Honey and adds so much flavour to recipes.
Buckwheat honey is a great healer. It provides loads of antioxidants and strengthens your immune system. Use it mixed with coconut oil to moisturize your skin or in hot lemon water for a soothing drink when you have a cold. Plus, research suggests that Buckwheat Honey can even help with deep chest congestion!
Visit our Recipe Collection for some recipe ideas.
GIVEAWAY!!
Today we are giving away a 500g jar of Buckwheat Honey to a lucky winner. Tell us in the chat, Where did you grow up and what was one of your favourite memories about growing up there?
---
I have just been bursting with excitement to add this post. It is such a passion for me and I look forward to sharing it with you.
Last year I wrote a 20-page ebook called "Gardening for Bees" :) This book was born out of most people's desire to help with the decline of our bee population and folks trying to help with that. I would get questions and comments at the markets all the time about "How can I help?" or "What can I do?".
Gardening for Bees was created to give everyone a chance to get to know some basic flowers that are loved by bees and some instruction on how to plant them. This is perfect for beginners and novices. It also goes through some basics of how to care for your yard in such a way that it would not harm bees (or other useful insects). We have received such great feedback on this and I look forward to hearing your insights.
In addition to fun gardening tips, tricks and help, this ebook also provides you with some recipes you can make with the plants you are growing. Not only delicious food recipes but also salves and tinctures to help you become more acquainted with natural remedies. You will have so much fun and learn a ton.
Visit our downloads page for your own copy of Gardening for Bees


GIVEAWAY!!!!
We are giving away a large package of Bee-Friendly Seeds to plant in your garden as well as a printout of our Gardening for Bees Book. This seed package contains 6 different seed package to help you plant a beautiful garden.
Chat with us to win: Share with us some ideas on what you do (or would like to do) to help make urban gardens safer for bees. Or share some pics of your garden (or ideal garden). Every comment is another entry,
All orders over $50 placed with us this weekend will receive bee-friendly seeds.
---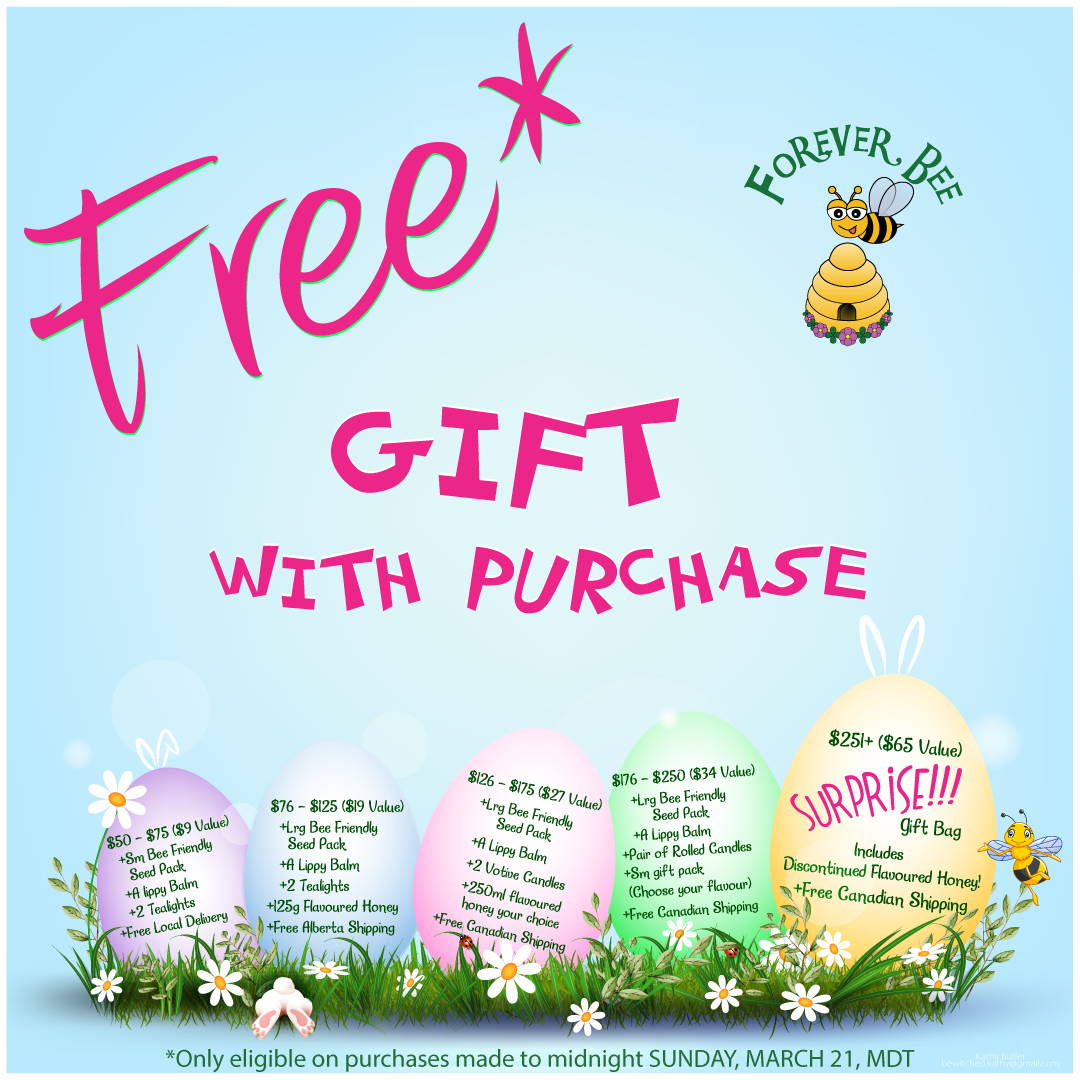 We have added some new and fun goodies to our Gift-with-Purchase Promotion this month.!! This promotion is available to everyone who places an order of at least $50 before MIDNIGHT SUNDAY! This is a great way to get a great value for your purchase and try out some new products at the same time.
GIVEAWAY!
Enter for a chance to win a Surprise Bag ($65 value) AND for an extra entry into our Grand Prize giveaway!!
Tell a friend about these really cool promos we have just shared here. Then chat with us: which items in the gift-with-purchase are you most excited about receiving?
Check below for each of the spending tiers that are available!
Order value between $50 - $75 ($9 Value)
Small Bee-Friendly Seed Pack
A Lippy Balm
2 Tealight Beeswax Candles
Free Delivery
Order value between $76 - $125 ($19 Value)
Large Bee-Friendly Seed Pack
A Lippy Balm
2 Tealight Beeswax Candles
125g Flavoured Honey
Free Alberta Shipping
Order value between $126 - $175 ($27 Value)
Large Bee-Friendly Seed Pack
A Lippy Balm
2 Votive Beeswax Candles
250 ml Flavour Honey of your choice
Free Canadian Shipping
Order value between $176 - $250 ($34 Value)
Large Bee-Friendly Seed Pack
A Lippy Balm
Pair of Rolled Beeswax Candles
Small Gift Pack (Choose your flavours!)
Free Canadian Shipping
Order value over $251+ ($65 Value)
Surprise Gift Bag (Includes discontinued Flavoured Honey Jars and a selection of our other products!)
Free Canadian Shipping
---
GUESS WHAT.....
This month we are announcing a new flavour honey and it is perfect for Spring. Our Big Reveal is just after this post......... and we will be giving away a jar of our newest flavour honey.
What is your best guess????
---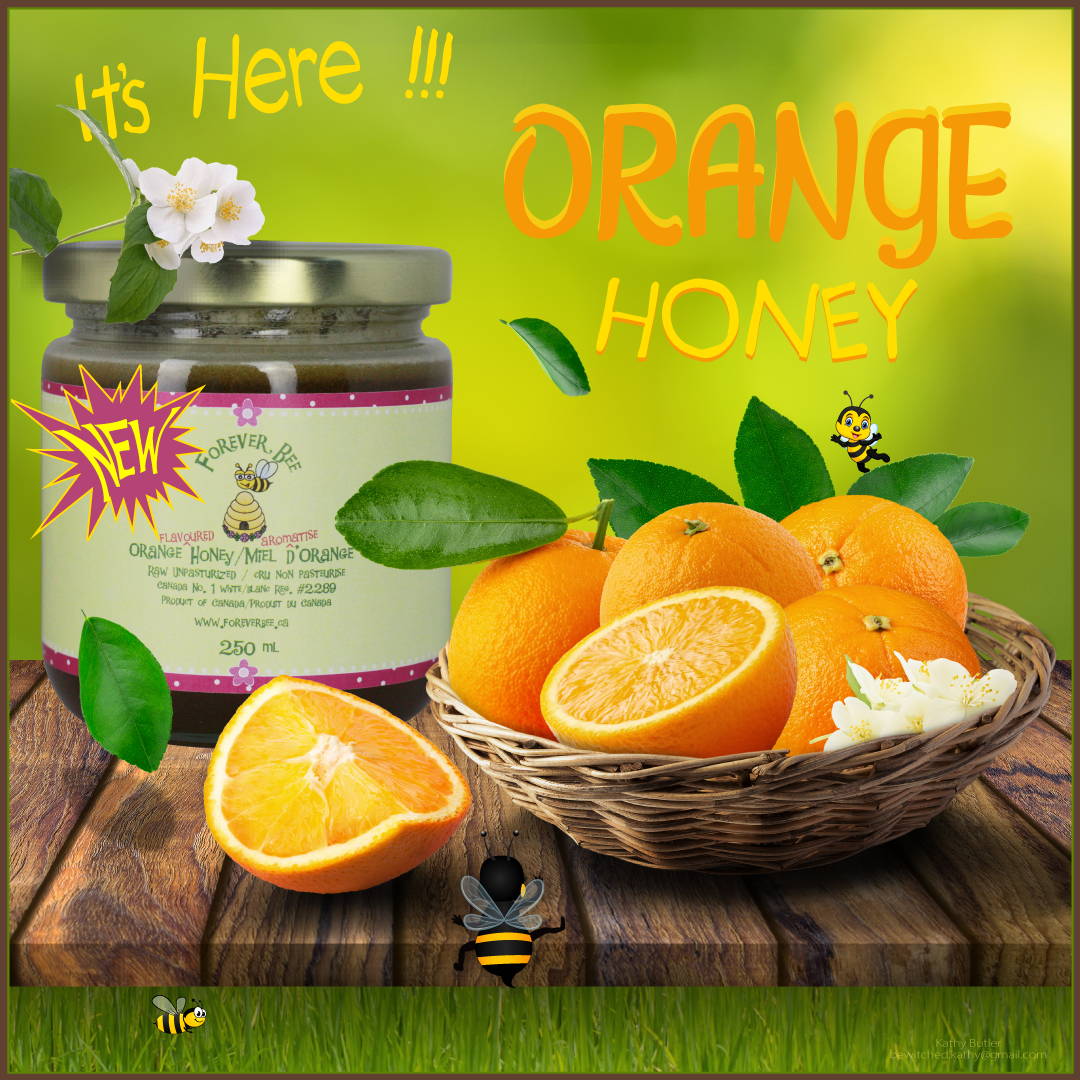 Here it is.....THE BIG REVEAL!!!!
For the months of March and April we are announcing our newest flavour honey, just in time for Spring....Orange Honey!
Forever Bee Orange Honey is a really unique blend of Organic Seville Oranges and raw, unfiltered honey. We use the whole orange, picked at it's peak ripeness, dry it, crush it and add it to our honey. This makes for a really flavourful honey. Now, this Orange Honey is not a fresh burst orange that you might expect, it is more of a bright marmalade taste which adds so much taste and flavour to every meal.
You can use Forever Bee Orange Honey as a very healthy substitute to store-bought marmalade, add to your yoghurt, include in your chicken, ham, fish, and veggie dishes. My favourite is warm freshly baked scones with butter, Orange Honey and a dollop of whipping cream. Yummy!!!!
Did you know that Orange Honey also has a whole host of health benefits?
- Contains abundance of flavonoid antioxidants which provides anti-inflammatory, antiviral and antimicrobial properties (1)
- High doses of Vitamin C to boost immune system, acts as an aging-fighting antioxidant, and it's needed for DNA repair and serotonin production
- Vitamin C also helps to produce collagen, reduce inflammation, and boost the body's ability to use fat as a fuel source
- Helps prevent dental caries (3)
- Lowers cholesterol levels and promotes heart health
- Reduces the risk of certain cancers by up to 30% (2)
GIVEAWAY!!!
I am thrilled to have you try out our Orange Honey. We are giving away a 250 ml jar of Orange Honey to a lucky winner.
Enter to win: How do you imagine using your Orange honey?
Visit our Recipe Collection for more information and also delicious recipes.
---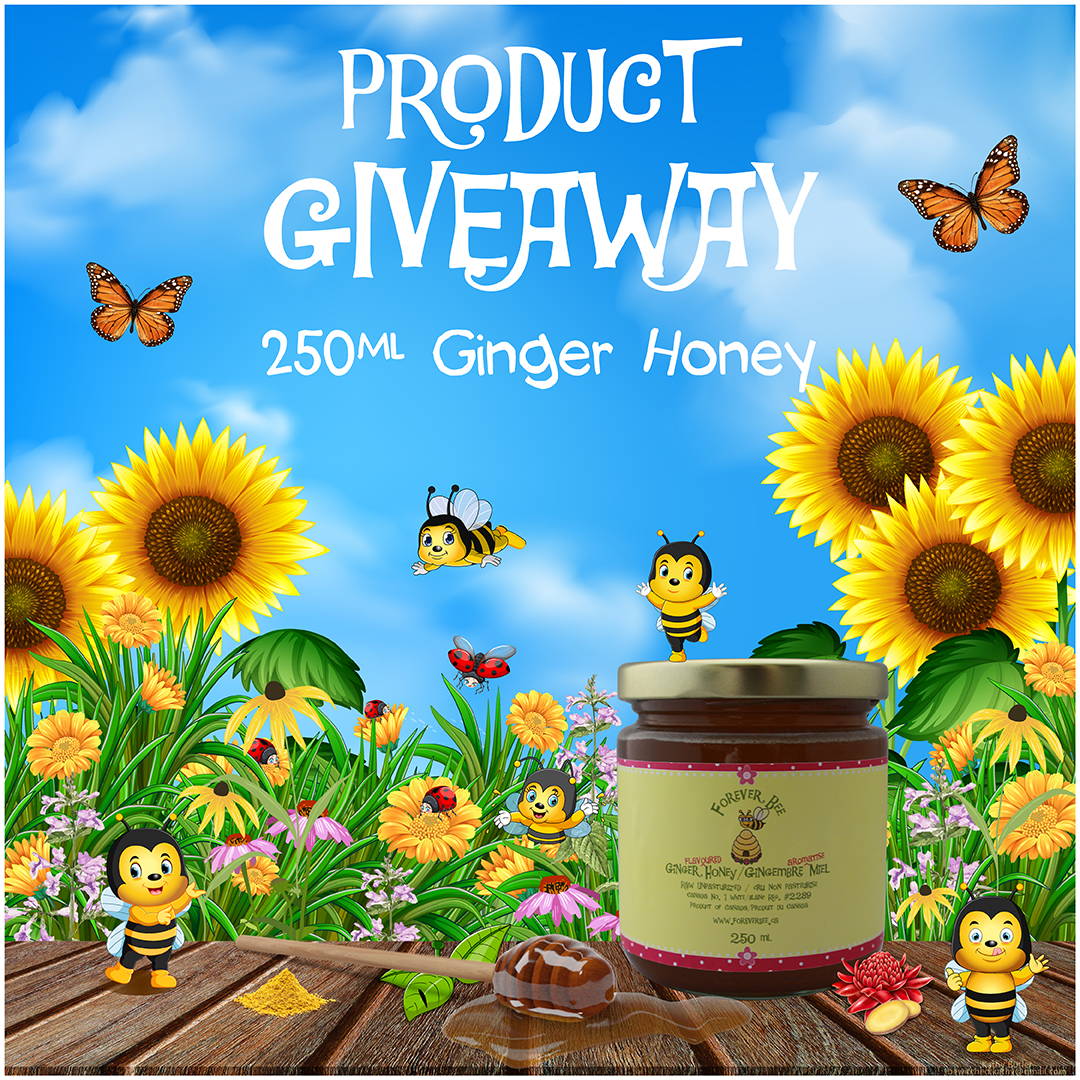 Ginger Honey is one of my absolute favourite flavoured honeys :) It is sweet, with a bit of a spicy bite in the back. I can literally eat half a jar all by myself while at a market :)
Our Ginger Honey is made with raw, unfiltered honey and Organic Ginger from Sri Lanka. This high quality Ginger makes for a very potent Ginger flavour that also has many health benefits.
- Helps with Indigestion
- Eases Menstrual Cramps
- Relieves Stress
- Treats Joint Pain and Migraines
In addition to all the amazing benefits of Ginger Honey, it is also so versatile when using it in the kitchen. One of my favourite ways to use it is over steamed carrots. It it can also be used over other veggies, in stir-fry, Chicken, and also in herbal teas and hot toddies.
Visit our Recipe Collection to try some of these delicious recipes. You will be hooked.
GIVEAWAY!!!
We are giving away a 250 ml jar of Ginger Honey :)
Chat to win: Let us know your cravings: sweet, spicy, savoury, bitter and which foods do you use to help you satisfy those cravings.
---
It is Spring again and we love to spend more time outside and enjoy nature; however, spring usually goes hand-in-hand with allergy season. As usual though, nature provides relief for allergies as well :)
When bees collect the pollen from the flowers, they stuff the pollen into pollen bags on their back legs. This makes it easier for the bees to fly with all of that pollen. They use the pollen to make bee bread with. Bee bread is a mixture of pollen, honey and a special enzyme the bees secrete. This mixture then ferments and is called Bee Bread. It is very healthy and provides the bees with all their protein and nutrients.
Bee pollen is an incredible natural food and only a teaspoon a day is necessary to reap its many benefits (and that teaspoon contains over 2.5 billion grains of flower pollen that took a busy little bee 8 hours to collect!). We only collect it 3 weeks out of the year and only from our strongest hives.
Bee pollen is approximately 40% protein and contains nearly every nutrient needed by the human body and cannot be replicated by a laboratory (though they have tried!).
Bee Pollen's many benefits include:
- A substantial energy boost
- Relieves symptoms of seasonal allergies and asthma
- A boost to your digestive system with the help of naturally occurring enzymes
- A host of over 90 vitamins and minerals that are readily available and easily absorbed
- It improves the intestinal flora and has a natural antibiotic effect in the body that boosts the immune system
- It restores hormonal balance and helps to eliminate cravings and fight addictions
- Cardiovascular health in terms of lowering cholesterol, improving circulation and strengthening blood vessels
*Note that if you are allergic to bee stings, it is not recommended that you consume bee pollen!* However, if you have Seasonal Allergies we highly recommend that you try Bee Pollen :)
Read a very interesting (and long) article on our website, written by Dr. Mercola. This article covers all the health benefits and studies that have been done with regards to bee pollen:
GIVEAWAY!!!
We'll be giving away a 175g jar of bee pollen to a a lucky winner this afternoon, so make sure to ask your questions or share why you love our pollen!!! Tell us which natural remedies you love to use in order to stay healthy?
---
Did You Know....
Every 8 pounds of honey produced by bees only produces 1 lb of beeswax.
Bees use beeswax to build cells for the queen to lay eggs in and for the worker bees to store honey and pollen in.
Once we extract the honey from the beeswax we can then use the beeswax to create all kinds of useful and fun items like candles, food wraps, chewing gum, wood polish and so much more....
Here at Forever Bee we love working with beeswax. Our beeswax has a beautiful golden yellow colour, is cleaned in small batches using no chemicals, nothing is added and it is made with love.
You can create you own fun crafts and useful household items with pure beeswax. Visit our resources page to help you get started:
GIVEAWAY!!!
We would love to get you started on the road to creating your own crafts and natural, useful items in your home by giving away 1 lb of beeswax to a lucky winner: What beeswax craft would you love to learn to make and who would you do it with?
---
Today we have an amazing guest to introduce: Purple Carrot Lethbridge located in Lethbridge, AB. We have been working with Purple Carrot since they first opened up in 2017 (yes, last week was their 4th Birthday bash) and it has been an informative and exciting ride.
Purple Carrot continuously encourages us to live a more eco-friendly lifestyle, find more planet-friendly alternatives and create your own healthier solutions if you can't find it elsewhere.
Their store is filled with healthy bulk items that have been carefully sourced and you can bring your own containers and refill from their refillery. They support many local farmers, artisans and makers which help to connect the local community with their local producers.
In addition to helping the planet and serving their community they also have created a niche market for themselves in supplying many Gluten-free, Vegan, Vegetarian and other specialized options. Just ask and chances are they will have it :)
During this market weekend, we will be helping to bring Purple Carrot products closer to your home. We will be taking orders and delivering them along with our regular delivery route throughout this week :) Call Purple Carrot, place your order and we will deliver it. Please see our delivery schedule at the end of the market for exact days. All orders have to be received by midnight Sunday.
GIVEAWAY!!!!
Purple Carrot is giving away $25 gift card to their store. Wow!!! You will love the selection.
Chat to Win: Which products do you tend to purchase most, or expect to see, at a Health Food Store. Ask your questions and give your Feedback. Josee from Purple Carrot is live on Facebook today to talk to you too.
Visit their store today to find out more and to place your order:
https://www.purplecarrotlethbridge.ca/order (Catalogue on there too!)
Call/Text 403-915-0454
---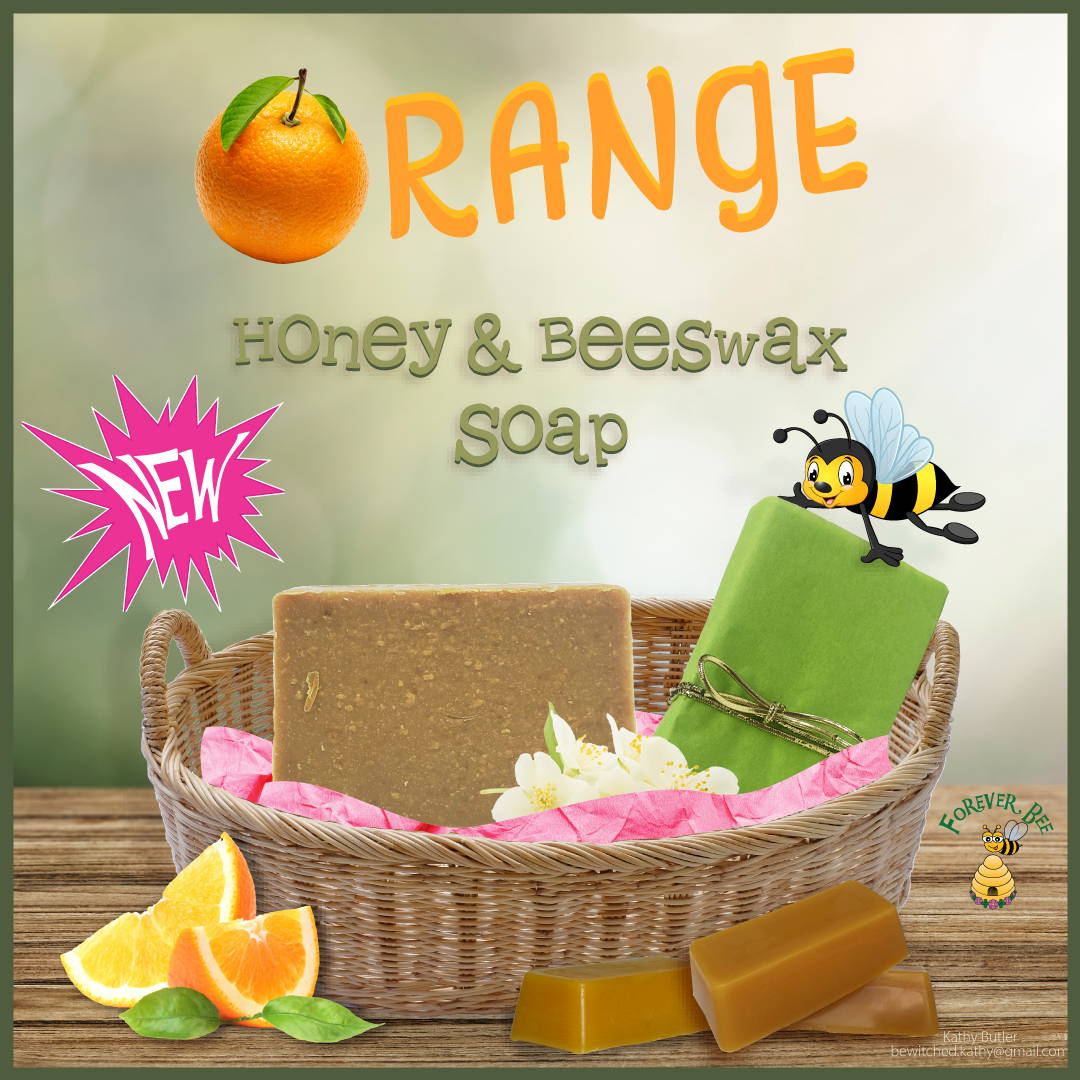 WE HAVE ANOTHER SURPRISE.....
I have been bursting to tell you this for the past two weeks. Our friends at Bubbles & Balms have lovingly crafted an Orange, Honey and Beeswax soap for us specifically for this market. IT SMELLS WONDERFUL!!!!
We have been trying it out these past two weeks - face, hair, hands, body and it feels wonderful, smells amazing and works so well. All the benefits of Orange Essential Oils with regards to the skin also pertains to this soap. It is mild enough to use on super sensitive skin, extremely moisturizing and because of the antimicrobial properties in Orange Oil, works well in killing germs.
GIVEAWAY!!!
I would love to give away a bar of our Orange, Honey and Beeswax Soap to a lucky winner today.
Chat to win: What would you say is the most important feature that you appreciate in soap - fragrance, ability to kill bacteria, good for sensitive skin, multi-purpose (body, hair, face, hands) or something else. Choose all that apply or mention your own priorities.
---
We have previously talked extensively about our amazing Body Butter. Today I would like to focus more specifically on the Orange Body Butter. Not only because it my favourite fragrance of the body butters we carry, but also because of the many benefits of our Orange Body Butter.
I chose Orange essential oil to work with - in combination with our other body butter ingredients - specifically for the benefits to the skin.

- The antimicrobial properties make this perfect as an acne-fighting component of the body butter. So please use it on your face - or as a spot treatment.
- It is loaded with antioxidants which makes it perfect to fight free radicals that cause wrinkles and sagging skin.
- The fragrance is uplifting and is known to alleviate anxiety, boost feelings of well-being and vigor.
- Because of the antimicrobial properties of orange oil it can also be used as a hand sanitizer
- Contains components that are anti-inflammatory and antioxidant which makes it perfect as a massage oil that promotes a healthy outer glow, eases skin agitation as well as inflammation.
I would love for you to visit our website and find out more about the other ingredients in our body butter and why we use them. Our ingredients are organic, crude and raw and of the highest quality. We would love for you to try it.
GIVEAWAY!!
We would love to give away a jar of our Orange Body Butter to a lucky winner.
Chat to win: Let us know what your favourite fragrance is to use on your skin.
---
THERE IS MORE, SO MUCH MORE.......or less?
Introducing our brand new line of products......The Naked Line. Lol. We sure had fun coming up with this one and thanks to Kira, decided on The Naked Line.
Whenever you see The Naked Line you know that these products have no colours added to them. Many folks are allergic to colourants and dyes and we want to make sure you can still enjoy our products without worrying about side-effects.
Just so you know.....this only pertains to products where we sometimes add colours and fragrance but now we also provide an alternative with no colour like our lippy balms and our honeystix.
The newest additions to The Naked Line:
Naked Eucalyptus Lippy Balm
Naked Spearmint Lippy Balm
Naked Orange Lippy Balm
And of course our Natural Lippy Balm (which never contained colour)
GIVEAWAY!!!
We would love to give away a set of The Naked Line lippy balms including Natural, Eucalyptus, Spearmint and Orange.
Chat to win: Comment with a piece of makeup or skin care routine that you cannot live without. If you can only keep one thing, what would it be?
---
WE LOVE BEESWAX CANDLES! Sometimes they can be a little moody and difficult to deal with though. I decided to create this little video to show how you can get the most out of your Beeswax Candle.
Beeswax candles are by far my most favourite candle to burn. Here are some of the amazing benefits of Beeswax Candles:
- Beeswax Candles have the brightest, purest light very similar to sunlight. When used as a light source it can minimize headaches and eye strain.
- All natural with no harmful by-products and no toxicity
- Beeswax Candles produce negative ions which cleanses the air of dust, odours, pollutants and eases breathing of those suffering from asthma symptoms and allergies.
- Because of the soft glow, natural light, and very mild natural scent Beeswax candles are relaxing and stress-relieving.
- Beeswax Candles do not drip and they are also smokeless which means less clean-up and your candles will last much longer.
GIVEAWAY!!!
We would love to give away a Small Pillar Candle to a lucky winner today.
Chat to win: What is your favourite type of candle to use at home - pillars, balls, tealights, votives, tapers, or something else :)
---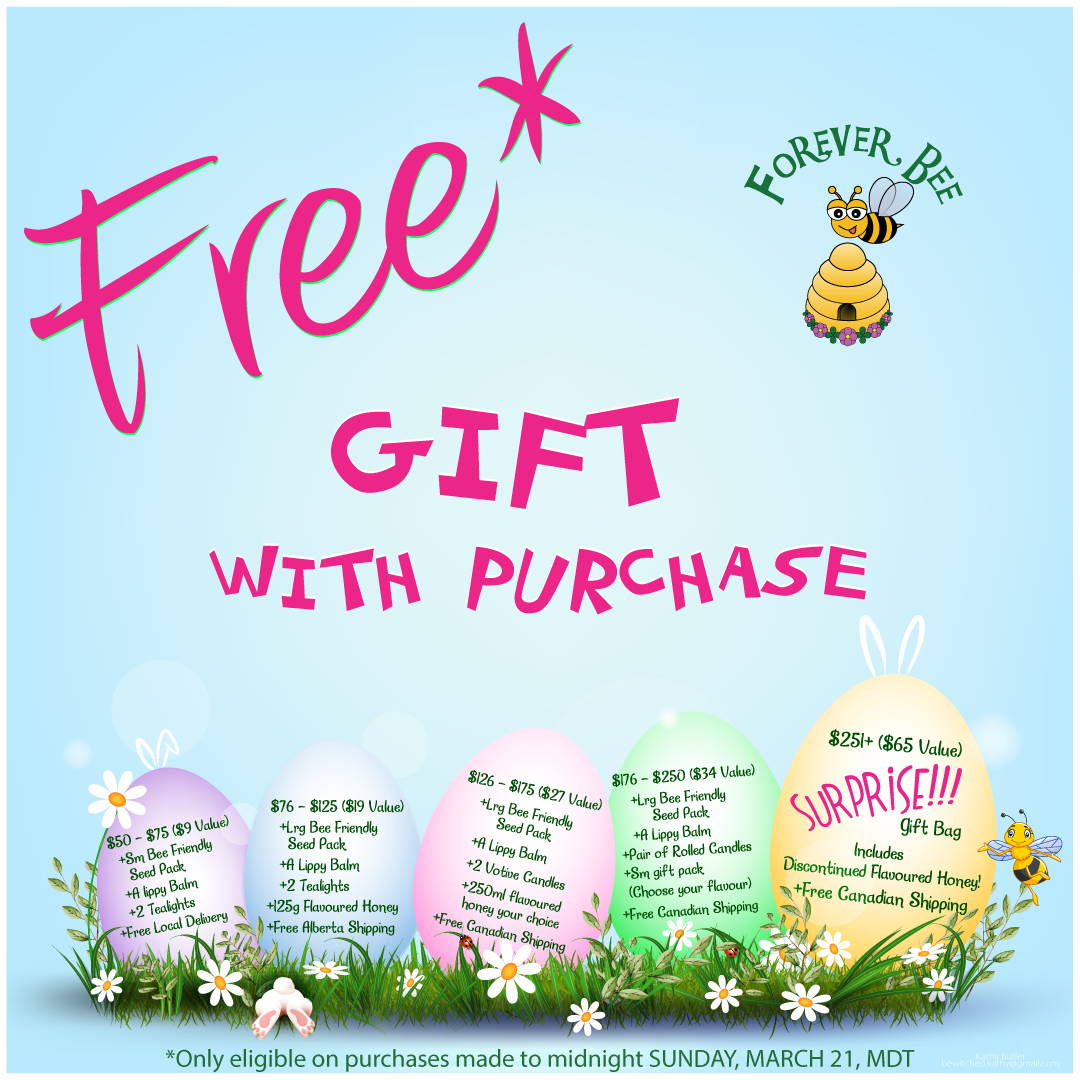 Just a quick reminder that this is one of our biggest promotions with our online market, our Gift-with-Purchase. We want to thank you for supporting our business by giving away fantastic gifts when you make a purchase. Thank You for your Support!
GIVEAWAY!
Enter for a chance to win a Surprise Bag ($65 value) AND for an extra entry into our Grand Prize giveaway!!
1. Be sure to 'Share' this event on your Social Medias or just tell a friend. Make sure to tag @Foreverbee so we can be sure to count your share :)
2. Chat with us with which items in the gift-with-purchase are you most excited about receiving
(If you did it already on the first post, do it again here for extra entries to this giveaway AND the Grand Prize.)
Check below for each of the spending tiers that are available!
Order value between $50 - $75 ($9 Value)
Small Bee-Friendly Seed Pack
A Lippy Balm
2 Tealight Beeswax Candles
Free Delivery
Order value between $76 - $125 ($19 Value)
Large Bee-Friendly Seed Pack
A Lippy Balm
2 Tealight Beeswax Candles
125g Flavoured Honey
Free Alberta Shipping
Order value between $126 - $175 ($27 Value)
Large Bee-Friendly Seed Pack
A Lippy Balm
2 Votive Beeswax Candles
250 ml Flavour Honey of your choice
Free Canadian Shipping
Order value between $176 - $250 ($34 Value)
Large Bee-Friendly Seed Pack
A Lippy Balm
Pair of Rolled Beeswax Candles
Small Gift Pack (Choose your flavours!)
Free Canadian Shipping
Order value over $251+ ($65 Value)
Surprise Gift Bag (Includes discontinued Flavoured Honey Jars and a selection of our other products!)
Free Canadian Shipping
Shop here: https://foreverbee.ca/favourites
Call or Text Kira at 403-915-0454
Email: Sales@foreverbee.ca
---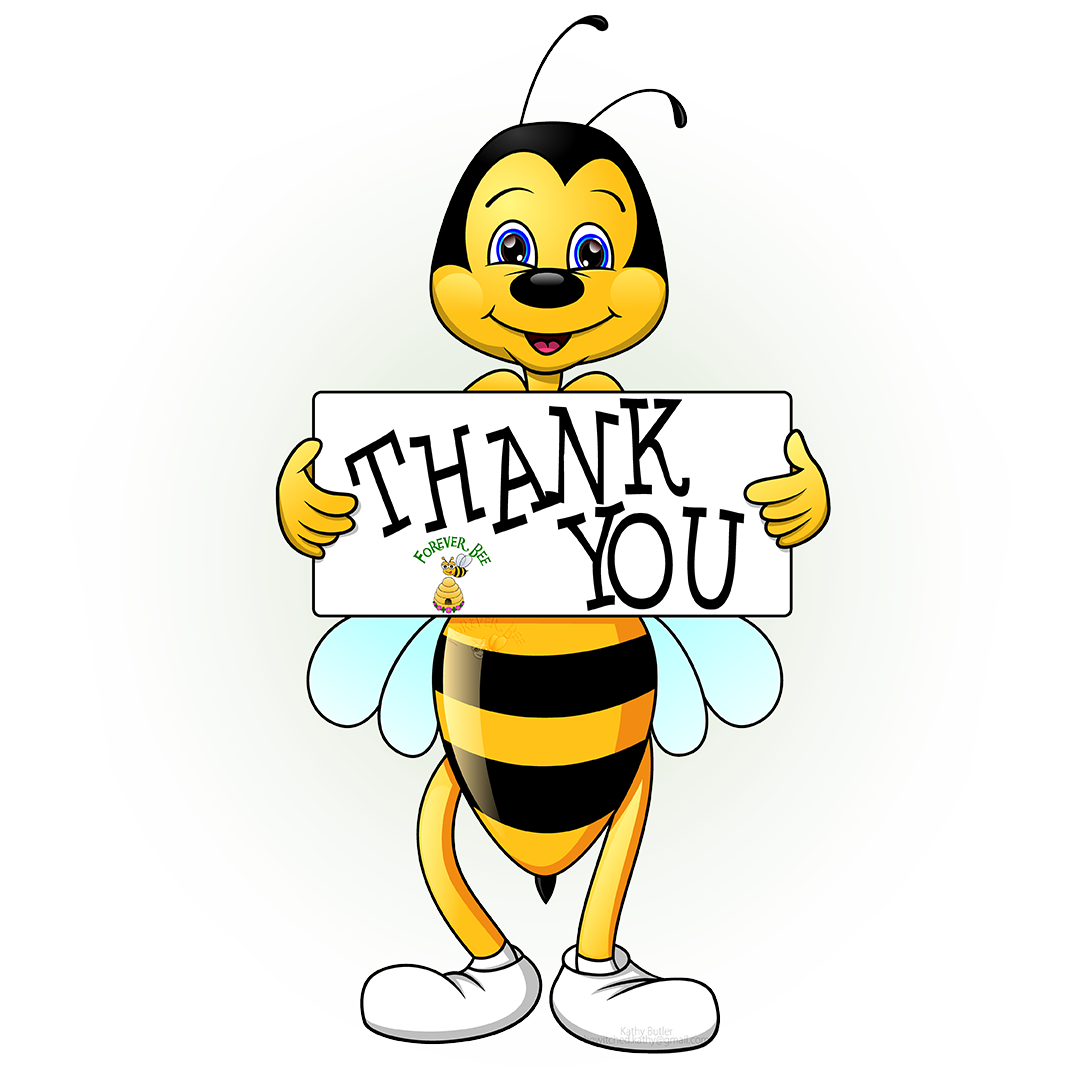 Thank you so much for joining us at our Easter Market! We hope you had a fantastic time 😊
At Forever Bee, we are so grateful to have the opportunity to grow our dream business with our family and team. We absolutely love you, our bee-autiful customers! We love creating products that are healthy and nourishing for your body and soul. We also love sharing ideas that help you feel empowered and connected to your source.
We really enjoy hearing from you, please send us an email or chat with us for a special Honey Money Bonus!
Here's how:
200 bonus points simply for attending - Email sales@foreverbee.ca with your account email address (make an account first if you don't have one.)
PLUS
Receive 300 extra bonus points for answers these questions in your email.
- What was your favourite part of the event?
- What was at least one portion of the event that you would change and why? - And any other notes you wish to share! 🙂
Upon receipt of your email, we will credit your account with your bonus points so make sure to use your account email or provide it to us when you send your message!
---
Find everything we shared today here on our Favourites Page. If you have any questions, or would like to place your order with a person, give Kira a call or text at 403-915-0454. We can also be reached via email at sales@foreverbee.ca We are always on Facebook and Instagram too!
Thank you for spending the afternoon with us!
-The Forever Bee Family.