Crafty Christmas Online Market - November 20, 2021
At our Annual Craft Christmas Online Market we will also have more bee videos to share with you (while Matt answers your questions LIVE), we will show you behind-the-scenes in our workshop, some super fun Christmas Crafts and gift ideas and of course our HUGE giveaways and exclusive promotions.
We will be visiting with you again live on Saturday Nov 20, 2021 from 12pm to 3pm to show you all the crafts we have been working on and that you can make with beeswax and honey. It will be such fun. Invite your kids, grandkids, family, friends, everyone to join in.
Bookmark this page, or RSVP to our Facebook Event here.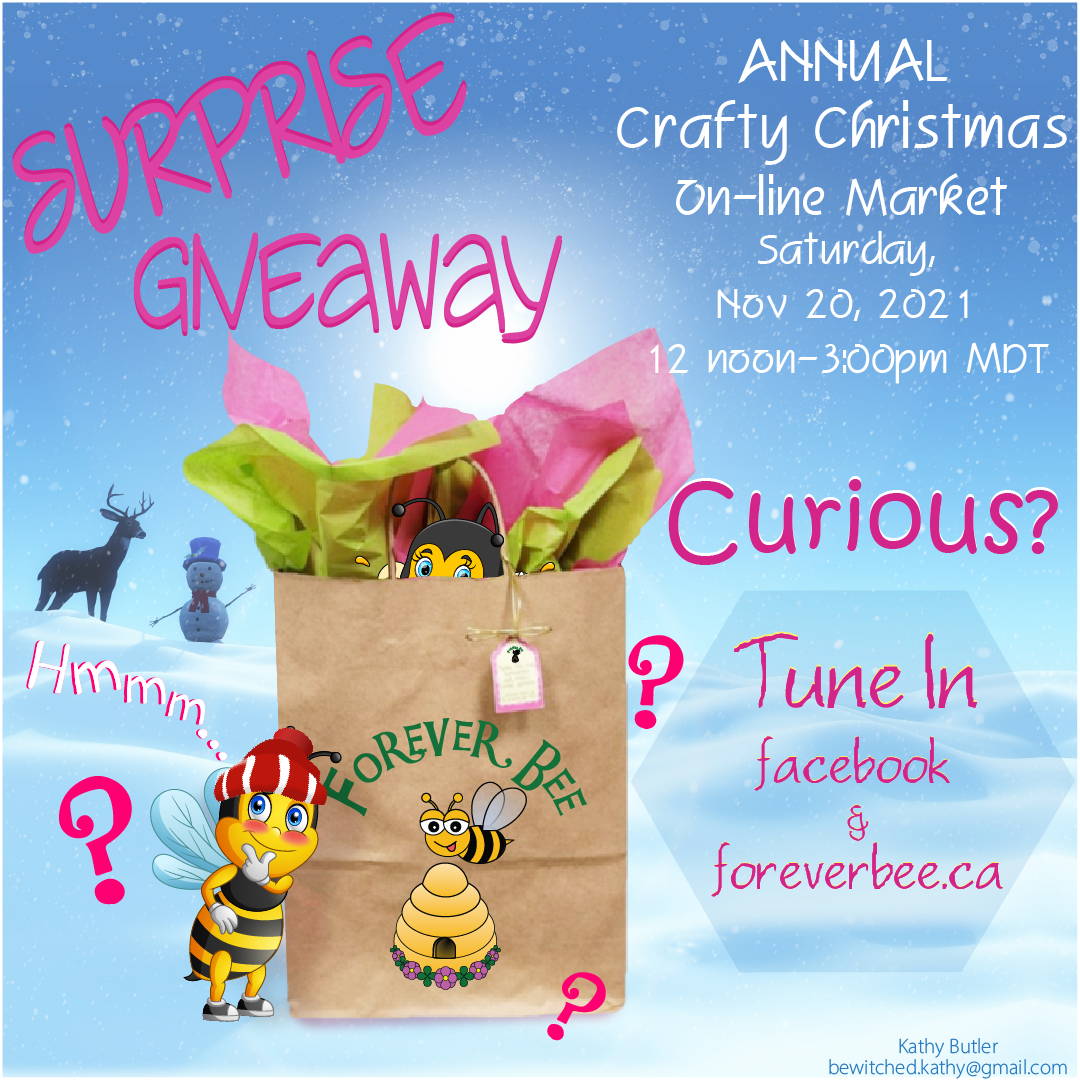 Annoucing Online Markets is one of our most favourite things to do!!! This month's market is our Annual Crafty Christmas Online Market. You might know by now, we LOVE Giveaways with our markets.
Check back daily on the Forever Bee Hive this week - we will have loads of pre-market giveaways and we are also hosting a LIVE chat evening with Annanie and Kira on Zoom :)
GIVEAWAY!!!
Visit us at our Community HIVE to enter our Giveaway!!! I know you will love it.
Visit us to enter for your chance to win a $65 value Surprise Bag....
Have questions?
Chat with us online
Call/Text: 403-915-0454
Email: sales@foreverbee.ca