Steelhead Trout Baked with Maple Honey Glaze
2 Garlic Cloves
2 TBSP Forever Bee maple honey
2 TBSP brown sugar
2 TBSP rice vinegar (feel free to experiment with other types like cider)
2 TBSP Dijon mustard
2 TBSP Soy sauce
1/4 cup butter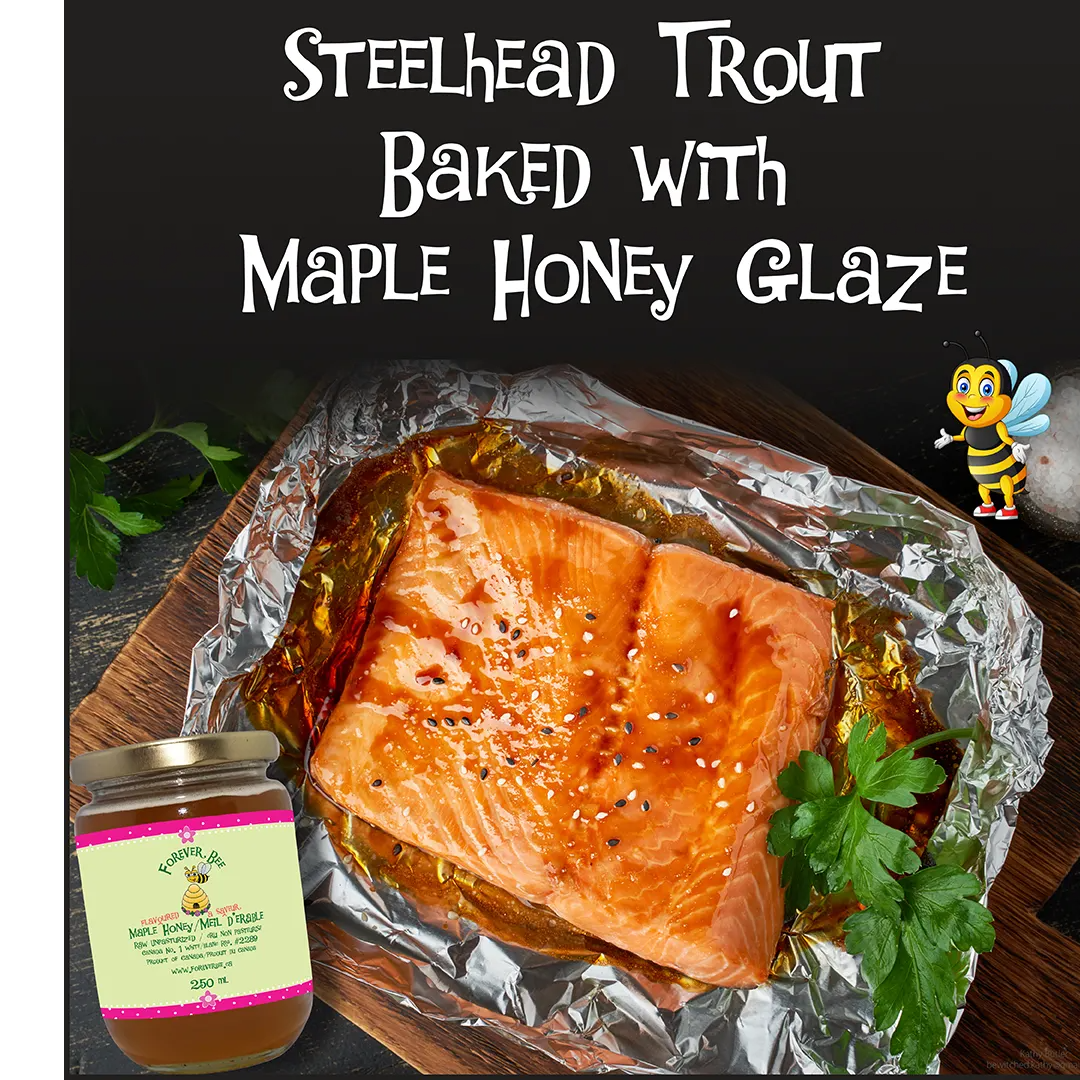 Melt the butter in a small sauce pan over low heat.
Whisk in the ingredients.
Place the fish in the center of a rectangle of foil.
Pour the glaze over the fish and fold the packet around the fish.
Preheat the oven to 400°F. (This essentially allows the fish to marinate). If you're in a big hurry, start the oven before you make the glaze and just pop it in. Bake for 10 minutes + 10 minutes for each inch of thickness. So, a one inch thick fillet would bake for twenty minutes. 1.5″ would be 25 minutes.
The recipe makes enough glaze for a little over two pounds of fish. It is easily halved or doubled. This recipe could be done on the grill, but remember to not cook the fish over direct heat, unless you enjoy rubbery, dried out fish. On the grill it can be done in a foil packet as described or you may skip it. If you choose to grill, place it skin side up, first. Once the fish has cooked, it falls apart, the skin sort of holds it together, making transfer a little bit easier.