Licorice Honey Chicken Thighs
1 tablespoon vegetable oil

2 pounds bone-in, skin-on chicken thighs

1 inch piece fresh ginger, peeled and cut into thin strips

3 garlic cloves, thinly sliced

1/3 cup Chinese rice wine (or sherry)

1/2 cup chicken stock or water

1 tablespoon Forever Bee Licorice Honey

1/4 cup low-sodium soy sauce

3 to 4 tablespoons fresh orange juice

2 scallions, thinly sliced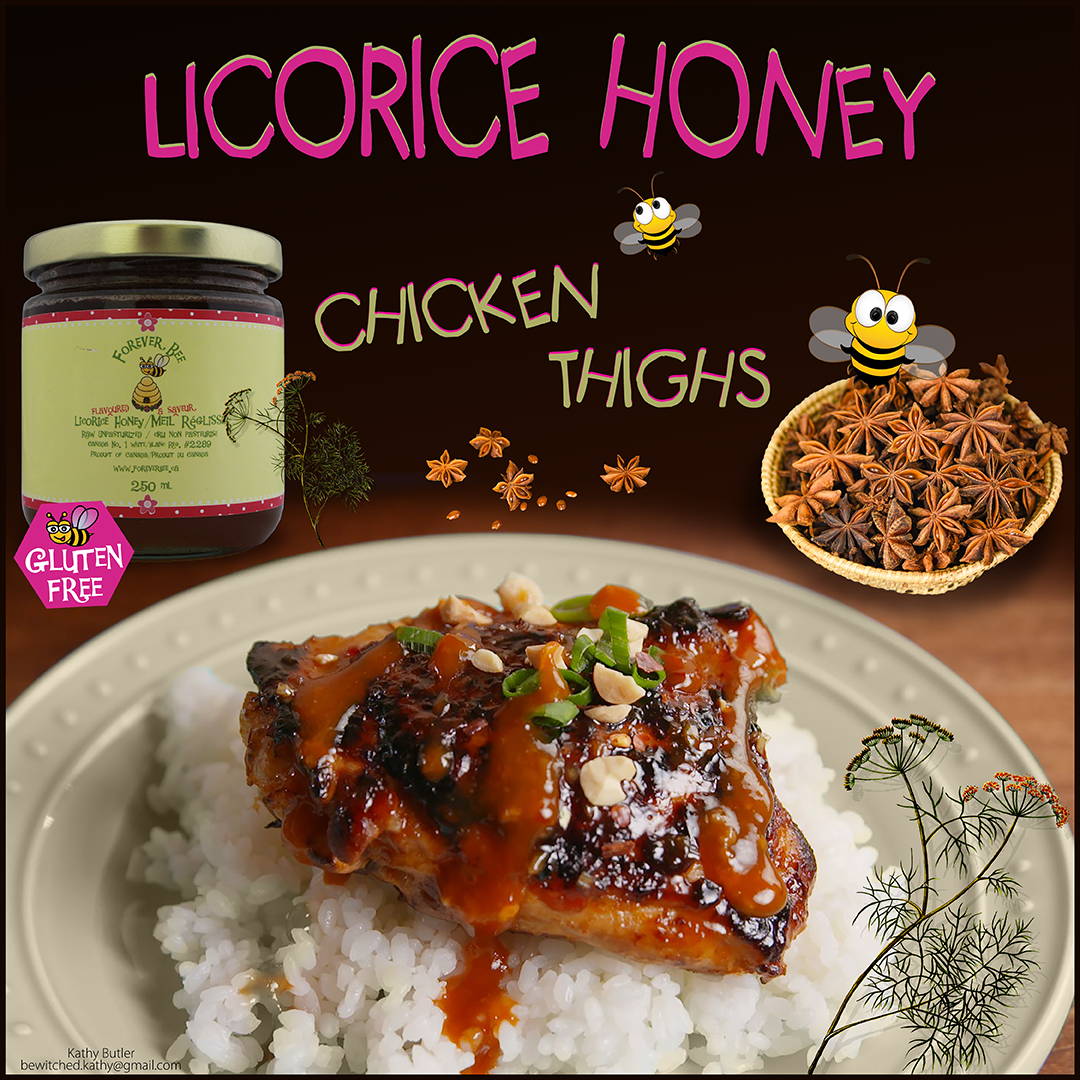 In a large (12-inch) skillet, heat the oil over medium heat until shimming. Add the chicken skin-side down and cook undisturbed until they pull away easily from the pan and the skin is golden, 5-8 minutes. Turn the pieces with tongs and cook for a minute longer, just to lightly brown the other side. Remove with tongs to a place.

Pour off all but a tablespoon of the oil and add the ginger, garlic, rice wine, stock or water, Forever Bee Licorice Honey and soy sauce to the pan. Bring the mixture to a boil, add the clementine or orange juice, and put the chicken back into the skillet skin-side up. Simmer until the chicken is just cooked through 5 - 10 minutes more.

Remove the chicken to a plate and turn the heat to high. bring the sauce to a boil and reduce until almost syrupy.

Return the chicken to the pan to glaze in the sauce. Sprinkle with scallions and serve with white rice.