Kombu Barthad Recipe
Prep Time: 10 Minutes

Cook Time: 25 Minutes

Total Time: 35 Minutes

Servings: 2
2 Tbsp oil

1 whole red chilli

1/2 tsp cumin seeds

5-6 curry leaves

3-4 green chillies, slit in the middle

1 large onion, finely sliced

1 tsp garlic paste

8-10 button mushrooms - sliced in half

1/2 tsp cumin powder

1/2 tsp coriander powder

1/4 tsp turmeric powder

Salt to taste

Black pepper powder, to taste


3-4 tsp Coconut Honey Vinegar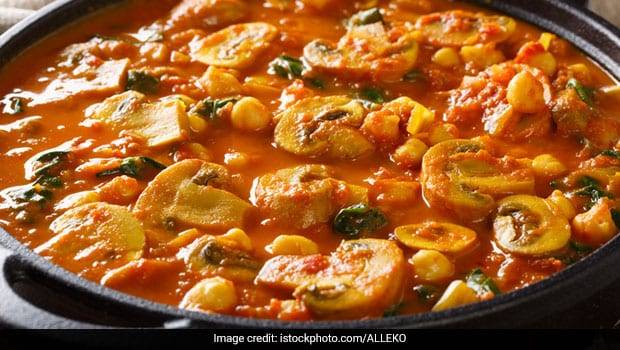 Heat the oil in a pan. Break the red chilli into half and brown it with the cumin seeds and curry leaves for a few seconds.

Add the green chillies and onions, saute for a while.

Add the garlic paste, stir, add mushrooms and mix well.

Now add all the powdered spices and the sald, continue to stir fry.

Then add the black pepper and vinegar and give it a final stir.

Garnish with coriander and serve.
Wow what a delicious dish! It's essentially a Coorgi dish but is also enjoyed in large parts of Karnataka. We've found it on food.ndtv.com