Honey Ginger Glazed Salmon
Prep Time: 30 Minutes

Cook Time: 30 Minutes

Total Time: 1 Hour

Servings: 4
Cooking Spray

1/2 cup Forever Bee Ginger Honey

1/4 cup lower-sodium soy sauce

1 (1 1/2 inch) piece peeled fresh ginger, thinly sliced

1 garlic clove, grated

4 (6-ounce) salmon fillets

2 cups cooked brown rice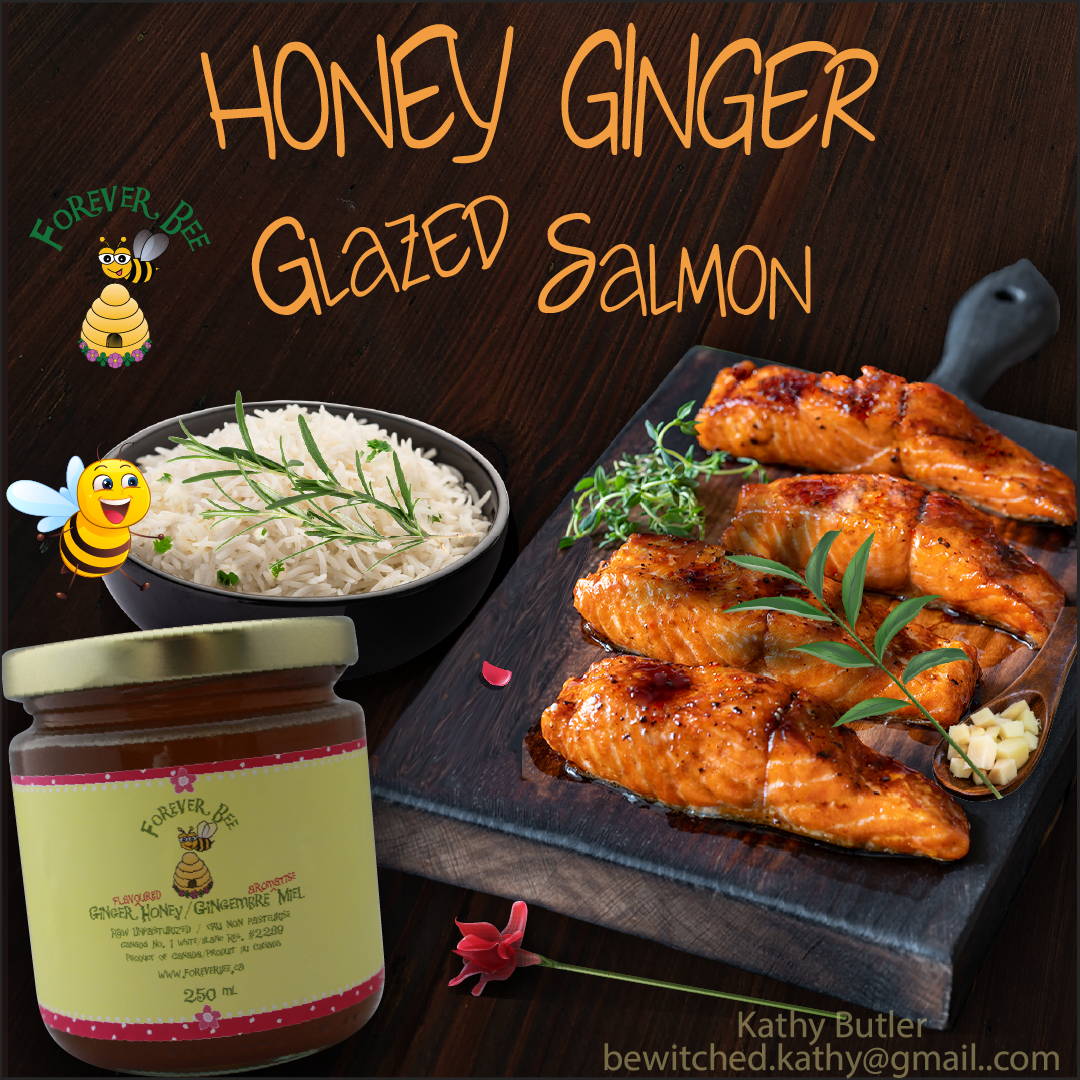 Preheat oven to 400°. Line a jelly-roll pan with aluminum foil; lightly coat foil with cooking spray.

Combine Forever Bee Ginger Honey, soy sauce and fresh ginger and garlic in small saucepan over medium heat; simmer 2 minutes, stirring frequently. Cool marinade to room temperature.

Place fillets in an 8-inch square glass or ceramic baking dish. Pour cooled marinade over fillets, turning to thoroughly coat each. Let stand 10 minutes.

Transfer fillets to the prepared pan. Strain marinade through a sieve into a small saucepan; discard solids. Bring the marinade to a simmer over medium heat; cook 5 minutes. Reserve 2 tablespoons marinade in a small bowl and 3 tablespoons in a seperate small bowl. Discard any remaining marinade.

Roast fillets at 400° for 5 minutes; remove pan from oven.

Preheat broiler to high.

Brush fillets with reserved 2 tablespoons marinade; broil 1 to 2 minutes or until fillets are done and glazed on top. Serve fillets over rice; drizzle with remaining 3 tablespoons marinade.