Ginger honey chicken with mango salsa.
Salsa:
1 mango
1/4 red pepper
1/4 red onion
1/8 cuke
1/2 jalapeno
2 green onion
1 Tbsp fresh cilantro
Lime juice
Salt
Pepper
Chicken glaze:
3tbsp honey
1tsp soy
1tsp sesame oil
Shot lime juice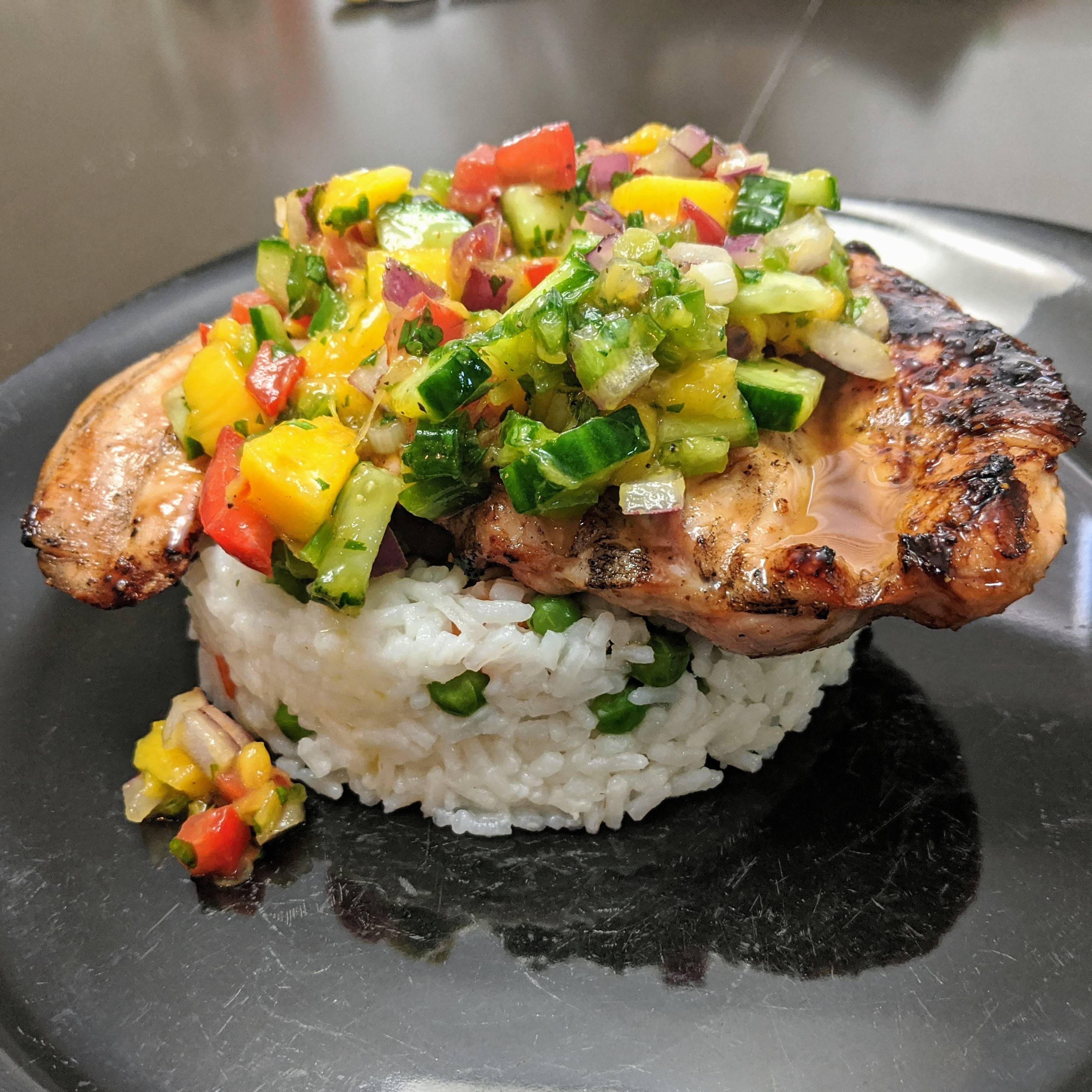 Combine Salad ingredients in bowl
Butterfly 2 chicken breasts add small later of olive oil, salt and pepper to both sides.
BBQ Chicken
Serve with rice or side of your choice.