FREE Canada-Wide Shipping
It's been a fantastic few weeks as the new owner of Forever Bee. I am so excited to share all of the stories from this transition from Manager to Owner. We have had a lot of warm messages flooding every inbox in our emails, and social media accounts. Thank you for all the love and support!

We would LOVE if everyone could try our products out! For two days only, we are spreading our FREE DELIVERY zones across Canada! The biggest of shout-outs to Canada Post for being available to help us deliver to every province. We would love to jump in the car and come to each of your doors if we could, this is the next best way!
Get your order in before midnight July 13.
---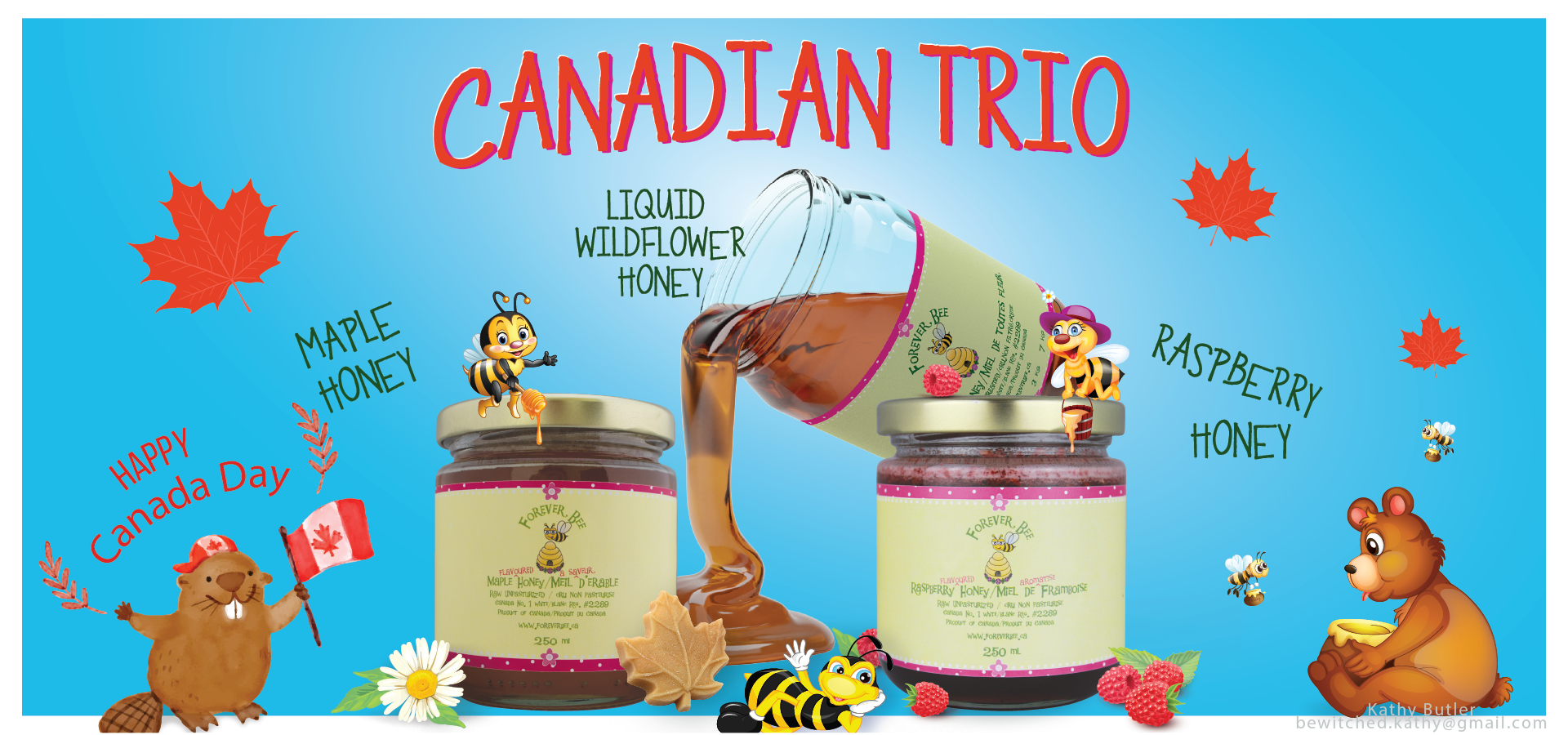 We began the celebration of our new owner by making one final batch of our Raspberry Honey & Maple Honey. These are some of our most favourite Canadian flavours. We hope you will get to try them all before they are gone again for a little while.


375 ml Wildflower Liquid Honey
We love this set for all of our favourite breakfasts. These honeys are fantastic to use on pancakes, waffles, toast, parfaits, fruit dip and more!
---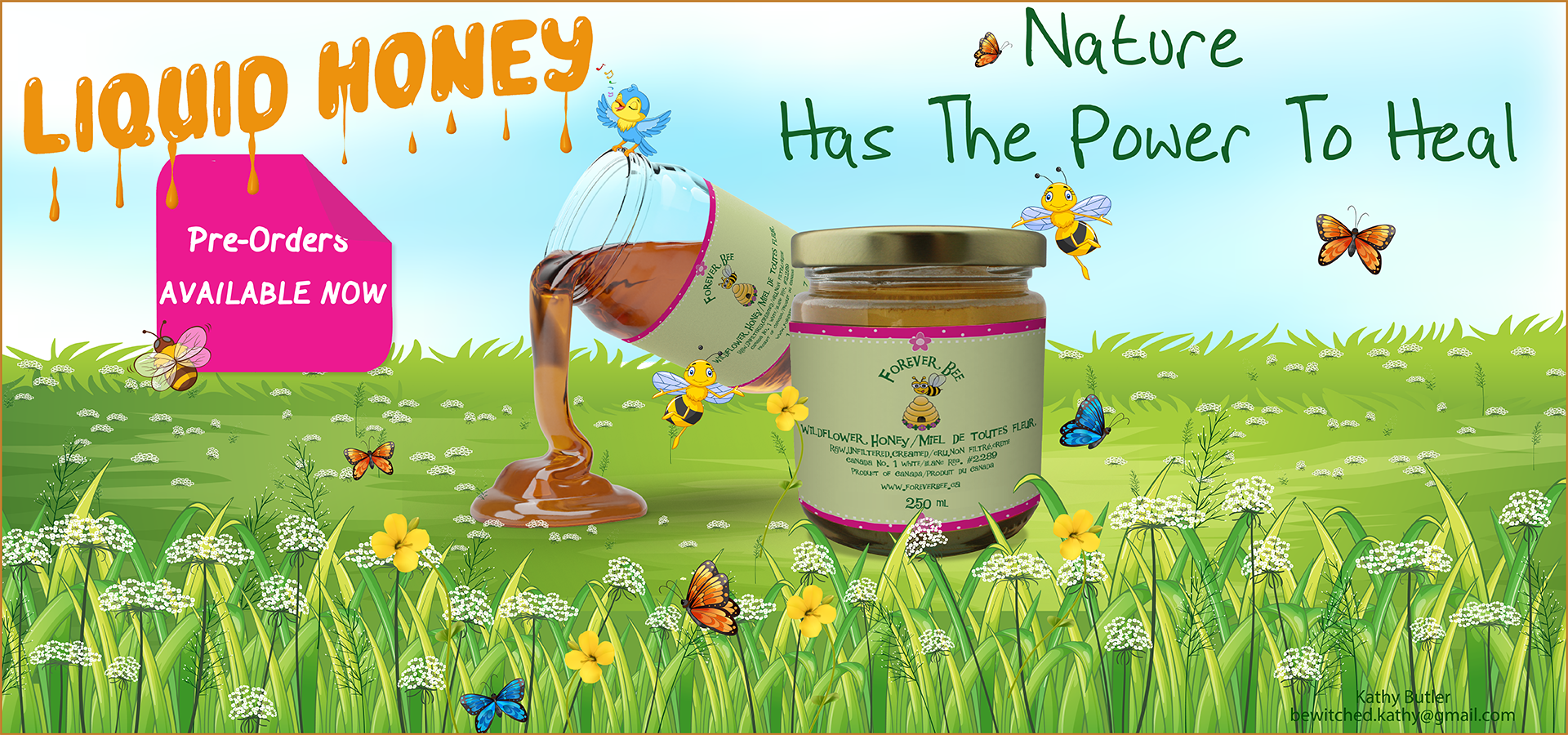 Forever Bee Liquid Wildflower Honey is a sweet, raw, unfiltered, pure, Alberta Honey, straight from the hive. Liquid honey is available during the summer harvest season every year (July and August). Our Honey is still raw which means it has never been heated and therefor all the benefits and natural content of the honey are still intact. This honey is also unfiltered and contains many delicious and beneficial compounds such as bee pollen and propolis.
Many people use raw honey daily on their toast, peanut butter sandwiches, in tea or coffee, cooking, and baking. It is also popular for use when having a sore throat , cough, cold or cuts and burns. We have a growing recipe collection here for inspiration.
Raw honey has no expiration date and will not go bad when used correctly. Always use a clean dry spoon, excess moisture can cause honey to spoil. Raw honey will crystalize.
---
Crystalization happens, it's normal!
Remember that all raw liquid honey will crystallize. This is a normal development for all liquid honey. Refrigeration will speed up the crystallization process, honey is best stored in the pantry at consistent room temperature. If your honey has crystallized and you would like it to be liquid again, just place the container in a pot of warm water to thaw the crystals & maintain nutrients. See this video from Annanie about honey crystallization here!
---
Thank you to the Forever Bee Community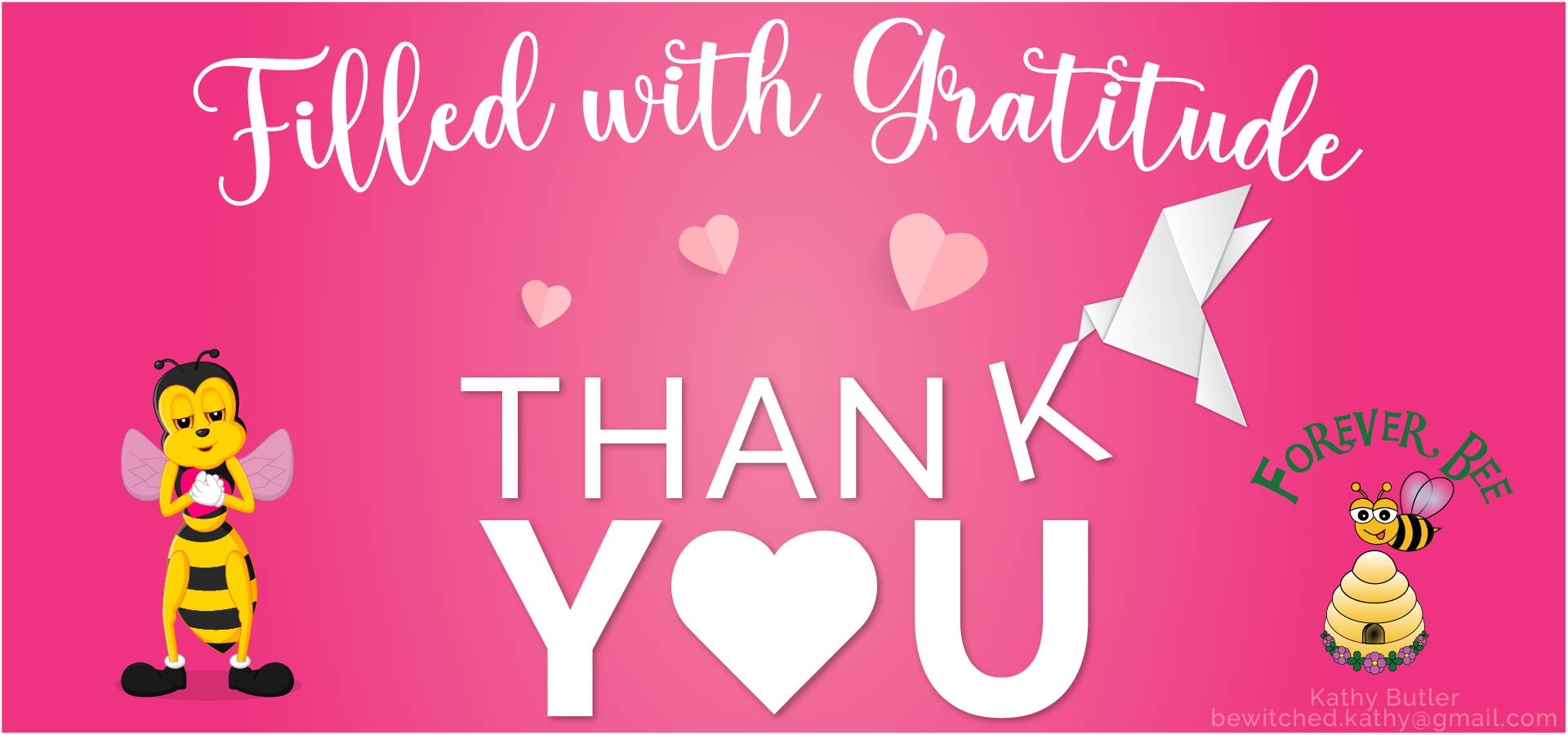 Our community has been filling our cup so full! Thank you for keeping the gratitude alive. We have seen the love come through our inboxes in so many ways. This minds that make up our community are always inspring us to keep doing what we do! Here's some of the heart warming things that have happened this month so far:
Orders being purchased for other people. - Birthdays and Celebrations but also orders with messages coming in saying things like "Please don't deliver this to me, I stocked up when you were closing. Just give it to people who need it."

Cash payments being wrapped up in fancy decorated envelopes, handwritten notes and drawings, coffee cash and more. That special feeling you get seeing our bags on your step, it's like that in reverse!

New Subscriptions being activated, showing long term support & helping us plan better.

Honey Money Rewards being forefit. (This isn't something we offer, but we keep getting emails about it... so here's the deal... In an effort to compromise, and continue the love we have decided to turn forefit rewards into gifts for those in need. If you like this idea, visit the rewards page, generate the coupon of your choosing, shop the products you'd like to buy and add a note at the checkout about which items to deliver to you and which to add to our box of gifts. Or contact us for help.
Our Favourite Gifts to Give
---