Creamed Clover Honey 2022 Pre-Orders
Creamed Clover Honey is what we are most known for, it has a soft and delicious natural honey flavour. We put the honey through a freezing process which gives it a smooth spreadable consistent texture year round.
A worker bee will collect nectar and pollen from nearby flowers. They will take it back to the hive to store in the honeycomb. The bees will help dry out the sugars by flapping their wings and capping the honeycomb with a wax seal. Like a little mini honey jar.
It takes about 2 million flowers to make 1 pound of honey

On average each bee makes 0.8g of honey in their average 6 week lifetime
A single hive can have 10,000 or more bees!
---
In the winer of 2021/2022 we sadly lost all of our bees, mostly to weather and a few simply flew away. It was really hard for us to find new bees this year, and we were not able to fully recover, as was the same for nearly every beekeeper in the country. There was a global shortage of bees.
Less bees has a ripple effect, less pollenation for our farms, less flowers in bloom, less crops grown, less honey and wax made, higher costs of production in all of our connected industries, bigger impact on consumers and more!
We have partnered up with some private local farms who are still able to provide us with top quality raw clover honey. We are honoured to connect these farms with our Forever Bee Community. This (every) year our weather was a bit weird, and honey production and harvests all seem to be about 4 weeks behind. So instead of having honey ready now, it's going to be ready closer to the end of October. That's quite a long time to wait for a pre-order, but we do know demand will be high and quanity will be low this year. So we are opening up our pre-orders a little ahead of schedule.
Important To Know:
1. We do not know when delivery will begin, our hope is around the final week of October.
2. Our Creamed Clover Honey pricing did change, and Honey Money Rewards can now be redeemed on bulk cases!
3. Subscriptions are encouraged and include free gifts! Help us plan for your year, we set aside inventory for subscriptions and deliver them at the frequency of your choosing. No commitment necessary, edit or stop anytime.
4. A limited amount of Clover Raw Honey is available now, it's the same great honey without the freezing. It has naturally crystalized and is soft and delicious. Absolutely worth trying until your favourite is ready.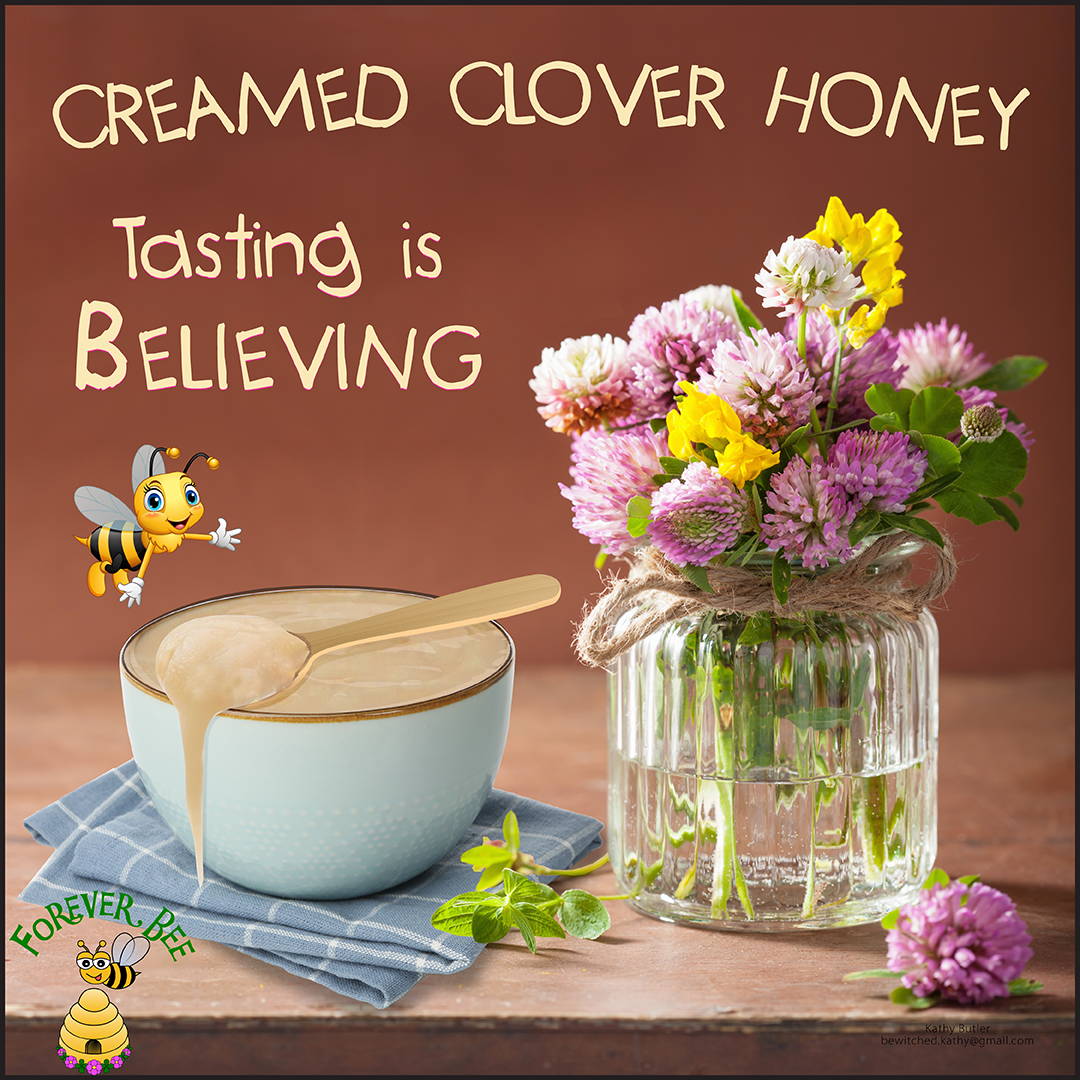 To setup a subscription please click the product image or title and change to Subscription before adding to cart.
Pre-Order Creamed Clover Raw Honey
---
What's inside a Bee Hive?
The inner workings of a beehive are fascinating. Each layer is very important and has it's own purpose. It's very important for us that the bees are taken care of above all else. Honey harvest comes last. Annanie walks us through the parts of a beehive and how we do our best to keep our bees stay safe year round.
---
A rare delight, honeycomb is the most pure and natural form of honey. This is straight from the hives, it has not been filtered, processed or chaged in any way. Honeycomb is a great addition to charcuterie boards, parfaits, salads and so much more.
---
Honey makes a fantastic replacement for sugars in so many recipes, the extra moisture content makes for delightful cookies, candies and more. We have a big selection of honey recipes for you to try at home. We hope you'll share your recipes with us too.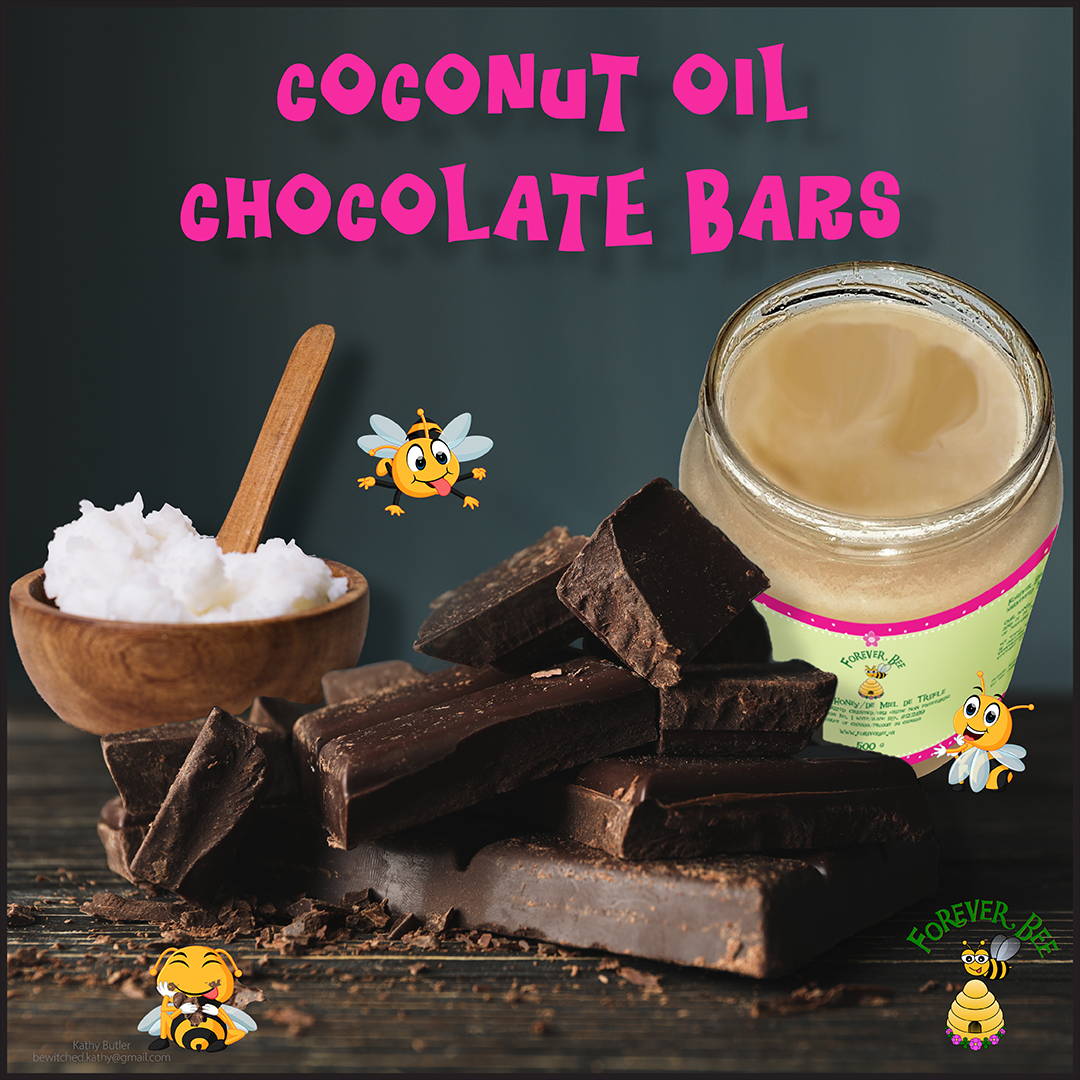 ---
Free Delivery & Flat Rate Shipping
We come right to your door in a lot of Alberta cities. If it's too far to drive, we can always ship it to you!
---