Clover Honey Harvest 2022
Lots of big things going on here at Forever Bee this fall. I couldn't possibly tell you everything all at once So here I'm going to chat about RAW HONEY.
This past winter we lost ALL of our bees. Most died from the harsh weather, some had relocated (they didn't leave a note, we can only guess why they left). This was a major factor in Annanie and Matt's decision to close. I was crushed, I love what we do, and I knew there is a way to keep doing it. Annanie and Matt were able to get some bees and now we have a thriving set of Honeycomb hives in Airdrie. I HIGHLY recommend trying out this years honeycomb, it's raw honey in the most true form.
I continued my search for more raw honey hoping to find some just as good as ours. I FOUND THE COOLEST THINGS HERE IN ALBERTA!!! Some people took the struggle of the past few years and made their own solutions! For example, remember when we had to change jars because our supplier didn't have our normal ones in 2020. Turns out a honey packer in Alberta also got fed up with the jar supply, so they started producing their own!! Talk about being a problem solver! You bet your duckies we are stoked to have Alberta made jars this year.
CLOVER HONEY
Clover Honey has always been our #1 honey. To many of us this is the true taste of natural raw honey. Honey flavouring (and even nutritional benefits) can vary from the flowers that are used to make the honey!
Alberta is blessed with large fields of delicious clover flowers. The surviving bees sure do seem to love it too, this years clover honey is going to be tastier than ever I think. Something about that small batch quality you just can't beat!
It's always been close to the hearts of Forever Bee to work closely with local businesses, we all need each other to survive. I am so pumped to keep this going. We have made some amazing connections with private farms to help supply us with top quality raw honey. They will continue to have the pollination and support of the bees while we help to distribute the honey and wax across North America. We both get to do what we love, with help doing the things we are less experienced at. I am so grateful to every single hand involved in this relationship. I was so excited and knew some of us couldn't wait any longer for that sweet clover flavour so I do have a few cases of true Clover Raw Honey. This has not been creamed, it is naturally smooth and spreadable all on its own. If you LOVE Clover Honey and want to try it in its natural smoth state this is the time to do it!
WILDFLOWER HONEY
I stand with a small group of people who prefer this honey over our clover. I love the blend of wildflowers, apple blossom, lilac, clover and all those gorgeous summer flowers. We always bottle this honey in its natural liquid form and let nature do the rest. Typically within a few weeks this honey has begun to crystallize and is perfect for your morning bagels. Due to the short season of these flowers, wildflower honey is typically only available for a few short months, I anticipate our stock being gone by the end of September!
BUCKWHEAT
Popular for its strong bold flavour, this buckwheat honey has a similar flavour profile to molasses. The strong flavour can really be noticed when you use this honey in your brownie and cookie recipes.
I also learned recently buckwheat is GLUTEN FREE! The name throws you off a but but buckwheat is actually part of the rhubarb family! High in Fiber and protein it can make some of the tastiest treats!
We are waiting on the newest harvest and will be opening pre-orders soon. Message us to ensure you're on the contact list for this years batch.
---
I would love to hear from you, what do you know about your household honey preferences? Does everyone in your home have a unique preference?

I choose honey based on flavour and health benefits first, texture doesn't matter to me. For each person that is different. Some prefer liquid honey, some prefer to have honey thick as butter, some like it soft like a sticky margarine. Some prefer raw clover, some prefer Apple Pie Honey. Some need to have one of each so they're prepared for every recipe and mood ahead for the week.
---
9/10 times if you ask us what to do with honey we will suggest eating it.By the spoonfull, all by it's self. If you're feeling a little more creative we have a great collection of recipes with honey.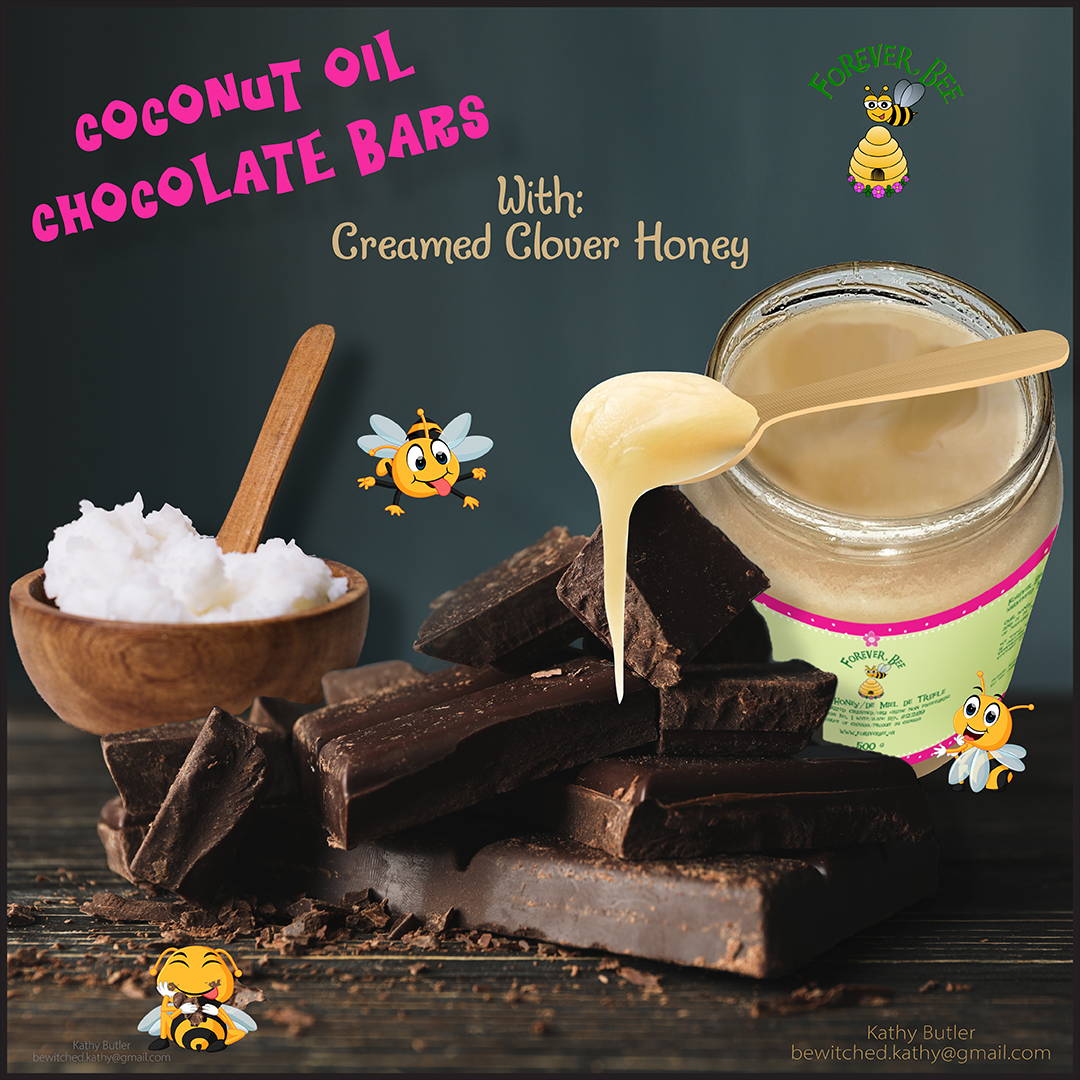 ---
True Raw Liquid Honey will naturally crystalize. Some honey will do it right away, some will take a little longer. It all depends on the flowers the honey is made up of and the temperature of the room in which it's stored in.
Annanie made this video for us showing how sh
---
Free Delivery & Flat Rate Shipping
We come right to your door in a lot of Alberta cities. If it's too far to drive, we can always ship it to you!
---