Beeswax Candle Burn Time
Beeswax Candles are our favourite because of the delightful soft beeswax aroma, their long lasting burn, and for purifying the air. There are so many ways to make sure you get the most out of your beeswax candle.
First, make sure you understand candle safety! Always have a responsible adult when burning candles. Be aware of your surroundings, have extinguisers nearby.
Candle burn time can be affected by many things. Some of the top factors to affect candle burn time are:
Type of wax
Type of wick
Size of candle
Temperature of Room
Air flow around Candle
Length of burn
---
Our Beeswax Candles Approximate Burn Time under ideal conditions:
9" x 3" Large Pillar - 150+ Hours
6" x 3" Medium Pillar - 130+ Hours
4" x 3" Small Pillar - 100+ Hours
3" Round Ball - 70+ Hours
10" Taper - 10+ Hours
2.5" Votive - 8+ Hours
1" Tealight - 4+ Hours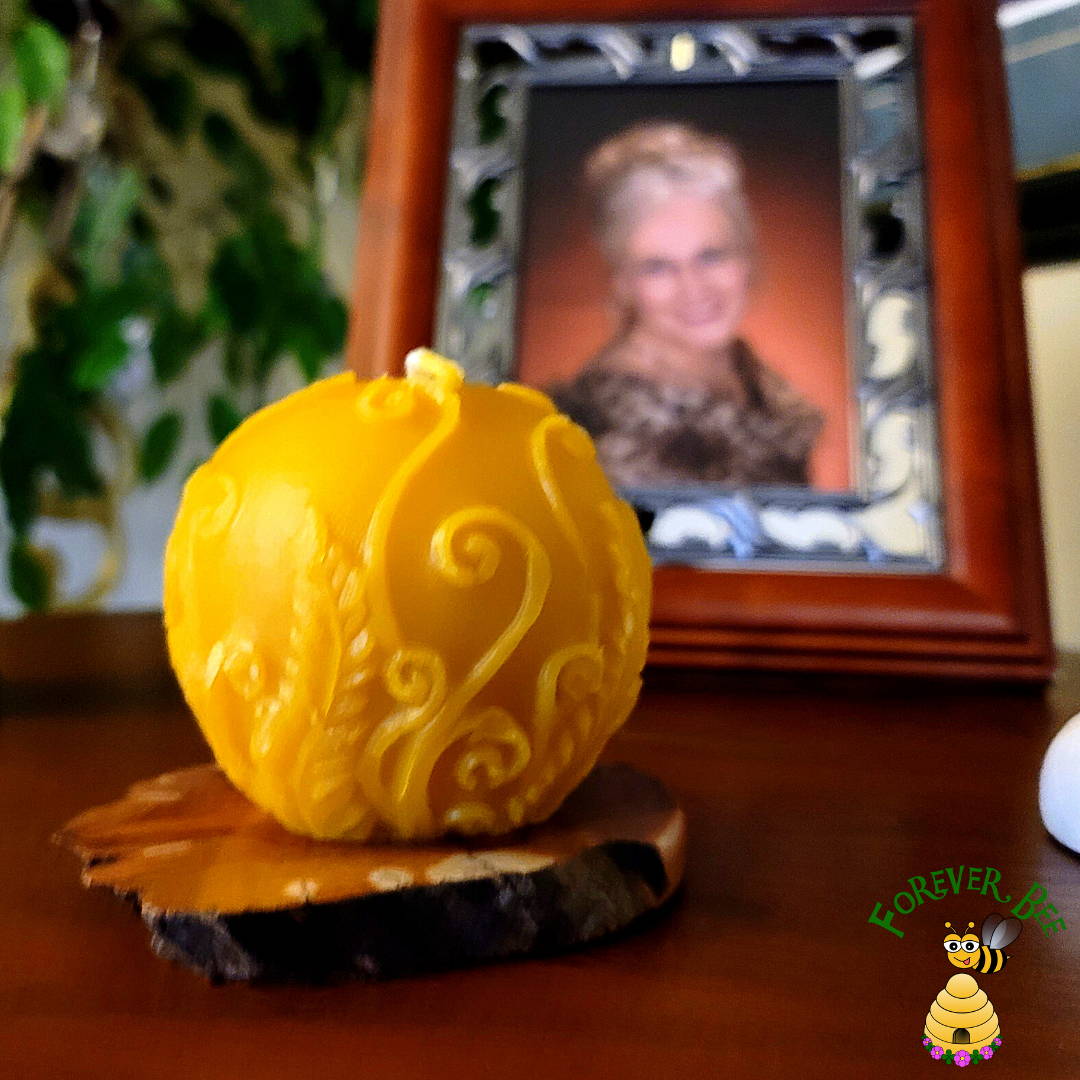 ---
There's a lot more to burning candles than simply lighting them and blowing them out. We have a couple of tricks here to help you get the most of your candle.

Burn 1 Hour for every 1 inch in the diamater.
For example our 3" around pillar candles should be burned for 3 hours. This allows for the hot wax to melt from the center of the wick to the outer edge of the candle. Burning right to the edge will prevent tunneling.
Be mindful of breezes.
Nearby wind sources, fans or opening and closing of doors can affect how a candle burns.
---
One of the most satisfying parts of being a candle user is the blowing it out at the end. Emma has some fun here blowing out candles while mom is trying to light them.
Did you know: beeswax candles are a little trickier to blow out? The type of wax and the cotton wick help them to be a little bit stronger. Handy if you have a bit of a breezy room, like to keep a window open, or maybe you're having an outdoor event, camping, or theres an emergency and you just need a little heat or light source.
---
There's something so peaceful and serene about lighting a beeswax candle, grabbing your favourite warm drink and settling down with your journal or book. Be sure to visit our recipe collection for lots of great ideas.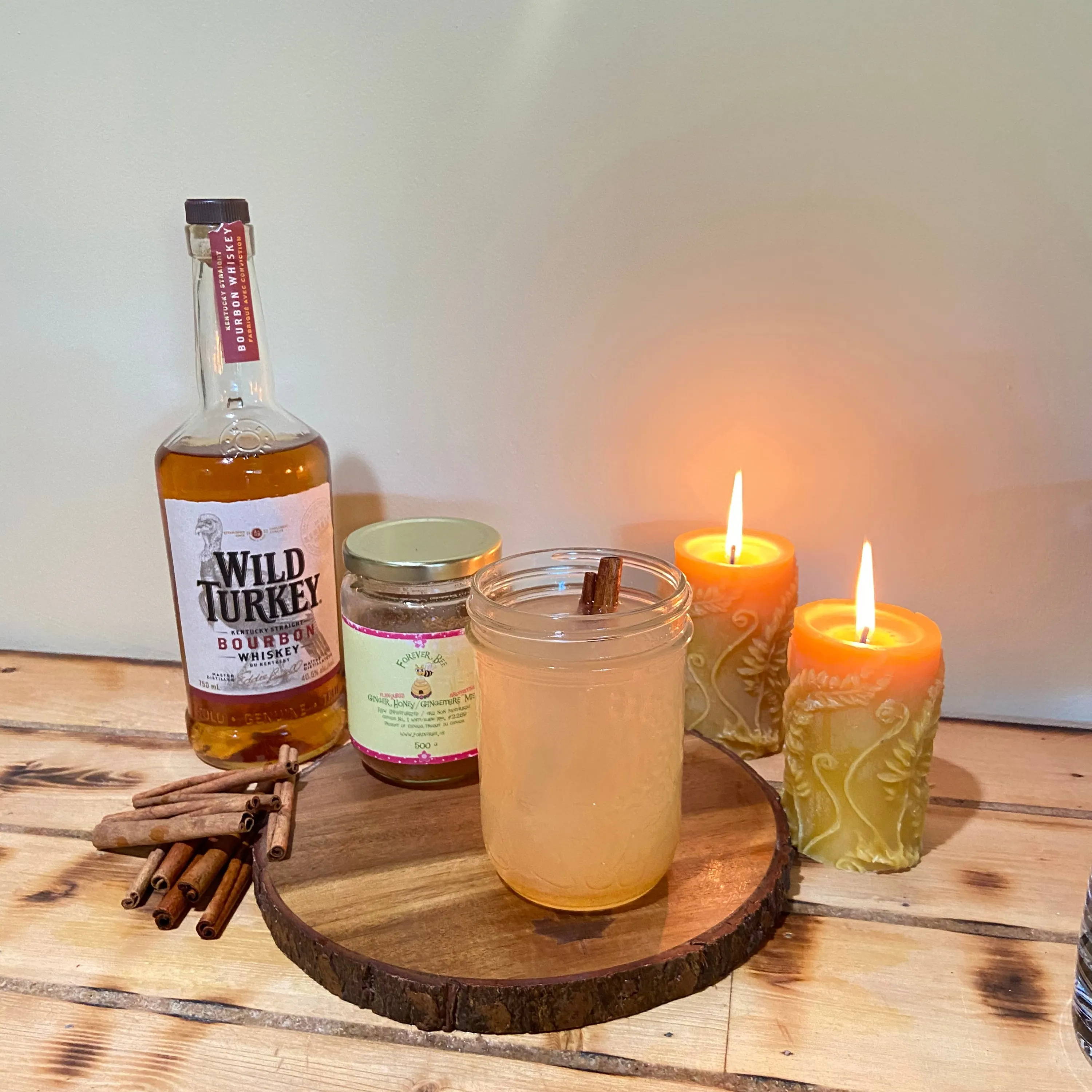 ---
Switching up the decorations in our home can help our bodies, and minds to recognize the passing of time. Our brains remember the snapshot of things that occured, seeing different decorations helps us to recall when that memory occured. Practicing seasonal decor rotations can be a positive step for brain development and memory recall.
Plus your house will look and smell delightful I'm sure!
---
Free Delivery & Flat Rate Shipping
We come right to your door in a lot of Alberta cities. If it's too far to drive, we can always ship it to you!
---