Raw Clover Honey & Apple Cider Vinaigrette
1 Minced Garlic Clove

1 Tablespoon Dijon Mustard

1/4 Cup Raw Apple Cider Vinegar

2 Tablespoons Fresh Lemon Juice

1-2 Tablespoons Creamed Honey or Liquid Honey (to your desired sweetness)

1/3 Cup Extra-Virgin Olive Oil

Salt and Pepper to taste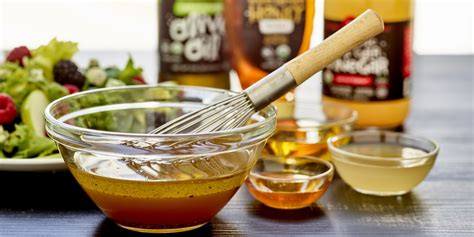 Combine all of the ingredients in an empty & clean Forever Bee Honey Jar or Glass Mason Jar. Seal the lid and shake until the honey dissolves and the ingredients are combined.

Adjust flavour to taste, if necessary.

Allow dressing to marinate for at least 30 minutes before serving over your favourite vegetables.
Store in the fridge for up to a week, shake well before each use.

Recipe adapted from detoxinista.com