Hot Cinnamon Honey Orange Juice
Prep Time: 5 Minutes

Cook Time: 10 Minutes

Total Time: 15 Minutes

Servings: 2 Mugs
4 Oranges

1 Lemon

1 Cinnamon Stick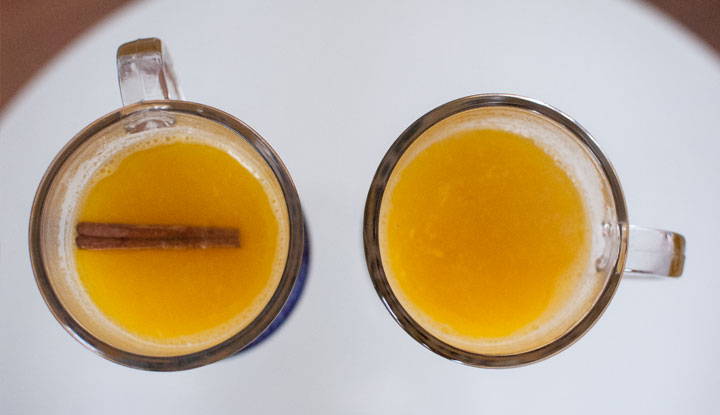 Squeeze the oranges and lemon and put the juice in a large saucepan, along with the cinnamon stick and the Forever Bee Cinnamon Honey.

Heat the mixture over a low heat, stirring occasionally, until it makes small bubbles and there is a little bit of smoke coming out of the pot.

Turn off the heat and serve very hot.