Love Hot Chocolate
1 cup milk

1 cup half-and-half

3/4 cup white chocolate chips (Can use Chocolate Honey instead!)

1/2 tsp. vanilla extract

2 drops of red food coloring

Whipped cream

Sprinkles or chocolate curls for garnish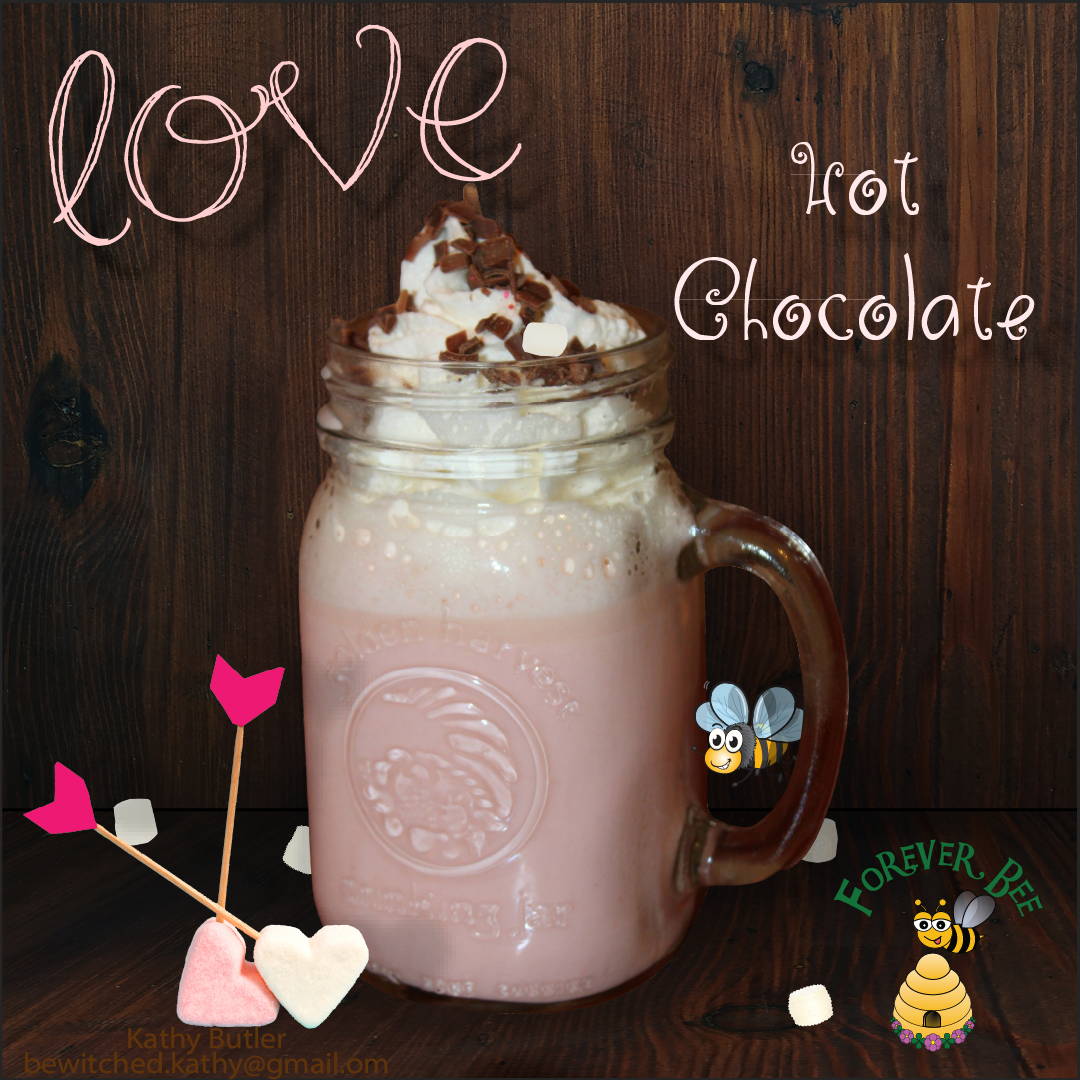 In a saucepan heat the milk, half-and-half, white chocolate chips, and vanilla over medium heat. Stir constantly with a whisk to melt the chips and until the mixture is bubbling.

Once the chips are melted add the food coloring. I used two drops to get a light pink color. Add as much or as little as you like, just do one drop at a time so you can control the color as you go.

Stir well with whisk to mix in color. Remove from heat and pour into heat-safe glasses or mugs. I poured from the saucepan to a large glass measuring glass with a pouring spout on it, then poured the hot chocolate into my glasses to keep from spilling.

Garnish with whipped cream, chocolate shavings (I made mine with a Hershey bar and a vegetable peeler!), sprinkles, candy canes, or whatever goodies you'd like to decorate with.