Buckwheat Honey Cookies
1/2 cup of Forever Bee Buckwheat Honey

3/4 cup of coconut oil, softened

1 egg

1 teaspoon of gluten-free baking powder

1 1/2 cups of buckwheat flour (I ground buckwheat groats into flour)

Pinch of salt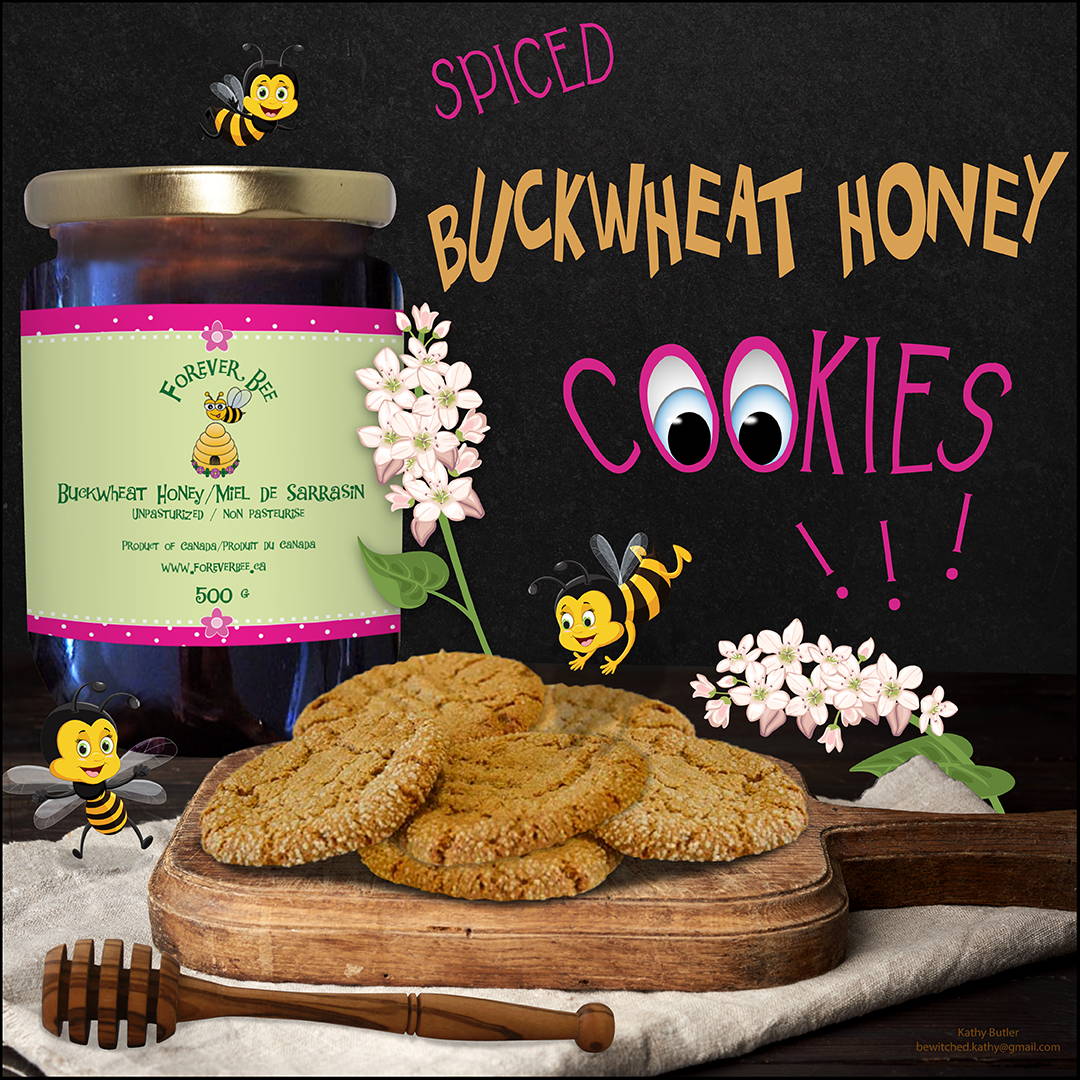 Preheat and Line Cookie Sheet: Preheat oven to 350F (180C) and line a cookie sheet with parchment paper or a silpat.
Beat: In a large bowl, beat the honey and softened coconut oil together, then add in the egg and mix until combined.
Add Dry Ingredients: Add buckwheat flour, baking powder and salt, and mix well until you get a homogeneous cookie dough.
Form Cookie Dough Balls: Using 1 heaping teaspoon of dough per ball and rolling the dough between the palms of your hands, you should be able to get approximately 12 cookie dough balls.
Arrange: Place the balls of cookie dough evenly separated on the prepared cookie sheet.
Flatten: Use your fingers to gently press down on the balls and flatten them slightly.
Bake: Bake for 10 to 12 minutes or until the bottom of the cookies are golden brown.
Cool: Allow cookies to cool for at least 10 minutes before removing them from the cookie sheet and placing them on a wire rack to completely cool down.