Beeswax Dipped Pine Cones
This craft requires a melting pot or double boiler to melt beeswax. This should be done with responsible adult supervision and all safety measures in place.
- Happy Crafting, from the Forever Bee Family
Pinecones

Ribons / Jars / Boxes (Optional)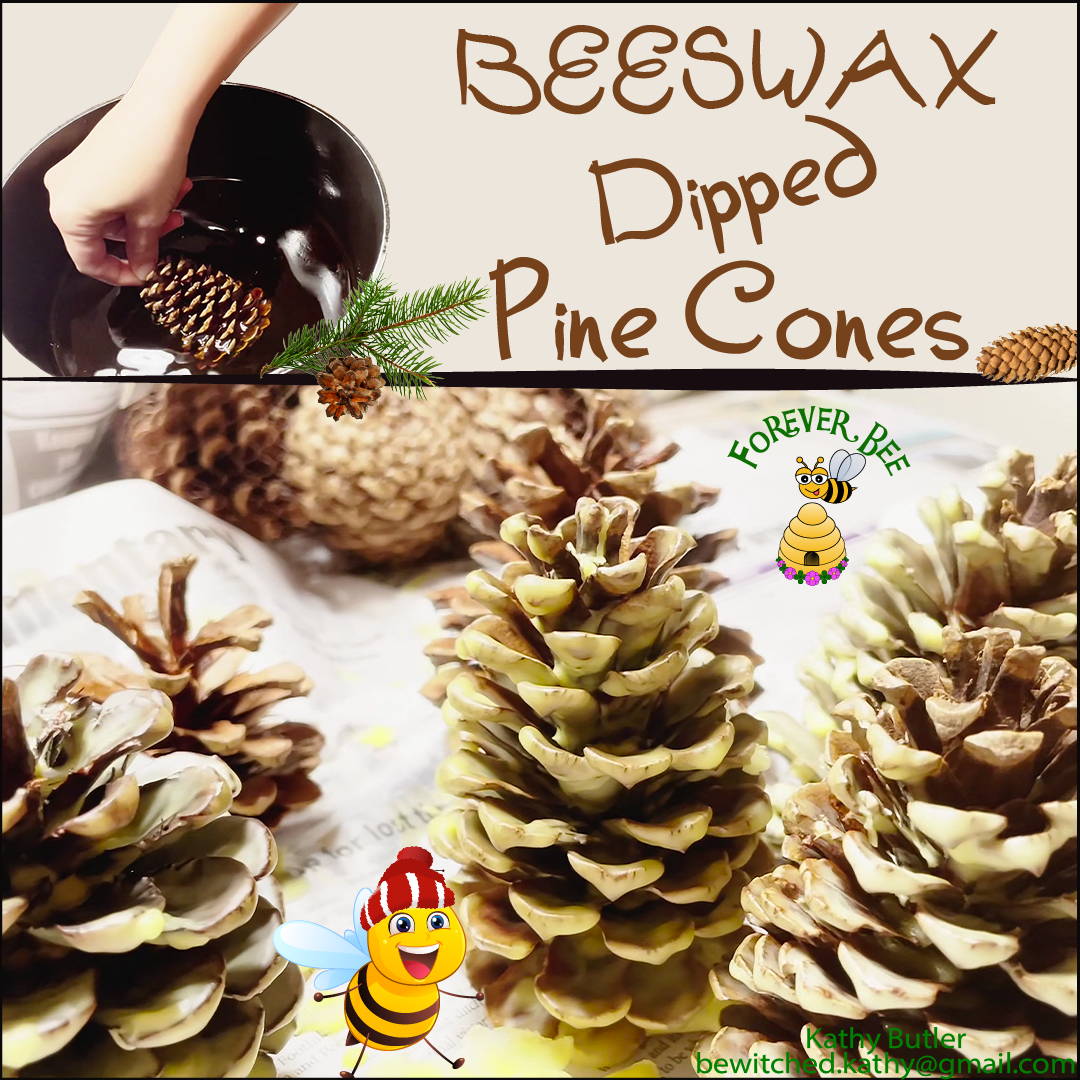 Cover your working table in newspaper.

Gather your pinecones nearby, ensure there is enough table space to let them dry seperately.

Using your crock pot or double boiler, melt Forever Bee Beeswax Blocks. We recommend keeping the wax around 180 degrees.

Dip your pine cones into the wax. Use silicone gloves or tongs is optional. For the first layer, you'll want to hold the pine cone in the wax for a few seconds. For additional layers a quick dip is best.

We recommend 3-5 dippings per pine cone. You can experiment and find your own favourite.
Wrap up a couple in your old honey jars and pails, add some decorative ribbons and share with your loved ones and neighbours. This is great when camping too!
---
Annanie shows us how simple this at-home Beeswax craft can be.
---
More Beeswax Crafts & Recipes
We are always on the lookout for more beeswax crafts and recipes. Check out our Beeswax Recipe Collection here.
---