Friends with the Environment
We are doing our part to be as environmentally friendly as possible here at Forever Bee. A lot of our products are zero or low waste at every step of the process. We use natural ingredients as often as possible, few chemicals are ever needed. We recycle and re-use as much as we can.  
---
Our newest and most exciting eco-friendly decisions is the switch from plastic boxes to Beeswax Wraps! Beeswax Wraps are made with cotton fabric, Beeswax and jojoba oil. They can be re-used to store your Forever Bee products like beeswax, candles, soaps and bubble truffles or you can re-purpose them with your fruits, vegetables, candies, small parts and so much more! We are so grateful for Alicia at Ms. Sloane & Co for creating these for us.
Our Beeswax Candles are no smoke and no drip, so they will completely evaporate as they burn. The very tiny amount of wax left at the end can be re-melted into another candle, or even added to a warmer with a few drops of an essential oil.
All of our candles are handmade, sometimes blemishes or errors happen. If a candle is dammaged at any point, we simply melt it down, clean the wax and re-pour it. The same goes for any wax that may spill onto our table during the making process.
All of our candles are container-free. We do not include single use cups, tins or jars for any of our candles. We strongly encourage purchasing a re-useable one that matches your rooms decor (the perfect reason to have one for every season!)
Reuseable candle holders can be found at local home decor shops, dollar stores, and online. We would love to see what you find, be sure to snap us a photo when your candle arrives.
---
In the winer of 2021/2022 we sadly lost all of our bees, mostly to weather and a few simply flew away. It was really hard for us to find new bees this year, and we were not able to fully recover, as was the same for nearly every beekeeper in the country. There was a global shortage of bees.
Less bees has a ripple effect, less pollenation for our farms, less flowers in bloom, less crops grown, less honey and wax made, higher costs of production in all of our connected industries, bigger impact on consumers and more!
We have partnered up with some private local farms who are still able to provide us with top quality raw clover honey. We are honoured to connect these farms with our Forever Bee Community. This (every) year our weather was a bit weird, and honey production and harvests all seem to be about 4 weeks behind. So instead of having honey ready now, it's going to be ready closer to the end of October.
Every conversation you have, flower you plant, and Forever Bee Product you purchase can help make a difference in multiple local families lives this year.
Shop right here on foreverbee.ca or visit one of our retail partners.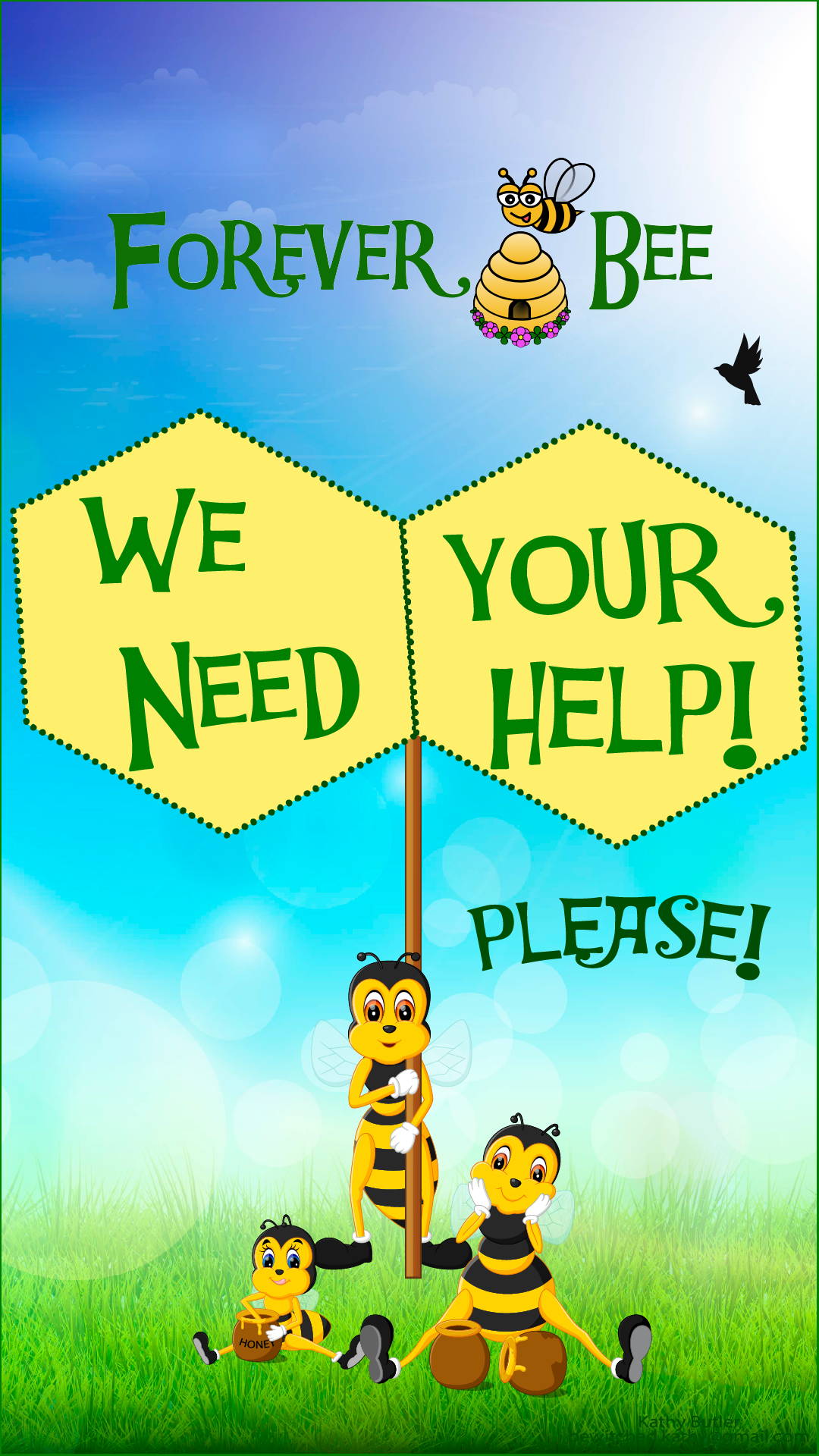 We were honoured to have our Honeycomb Hives in the fields at Souto Farms this year! The vegitable crops made for a delightlful light flavoured white honeycomb at the beginning of the season. As the weeks carried on and the 3 acres of sunflowers grew we saw the honeycomb getting more golden and richer in flavour.
Suoto Farms has a beautiful farm and market stand in Airdrie Alberta. Our hives help pollenate the farm, their love and care for the farm helps our hives to thrive. You can also shop your favourite Forever Bee products at the Suoto Farms Market.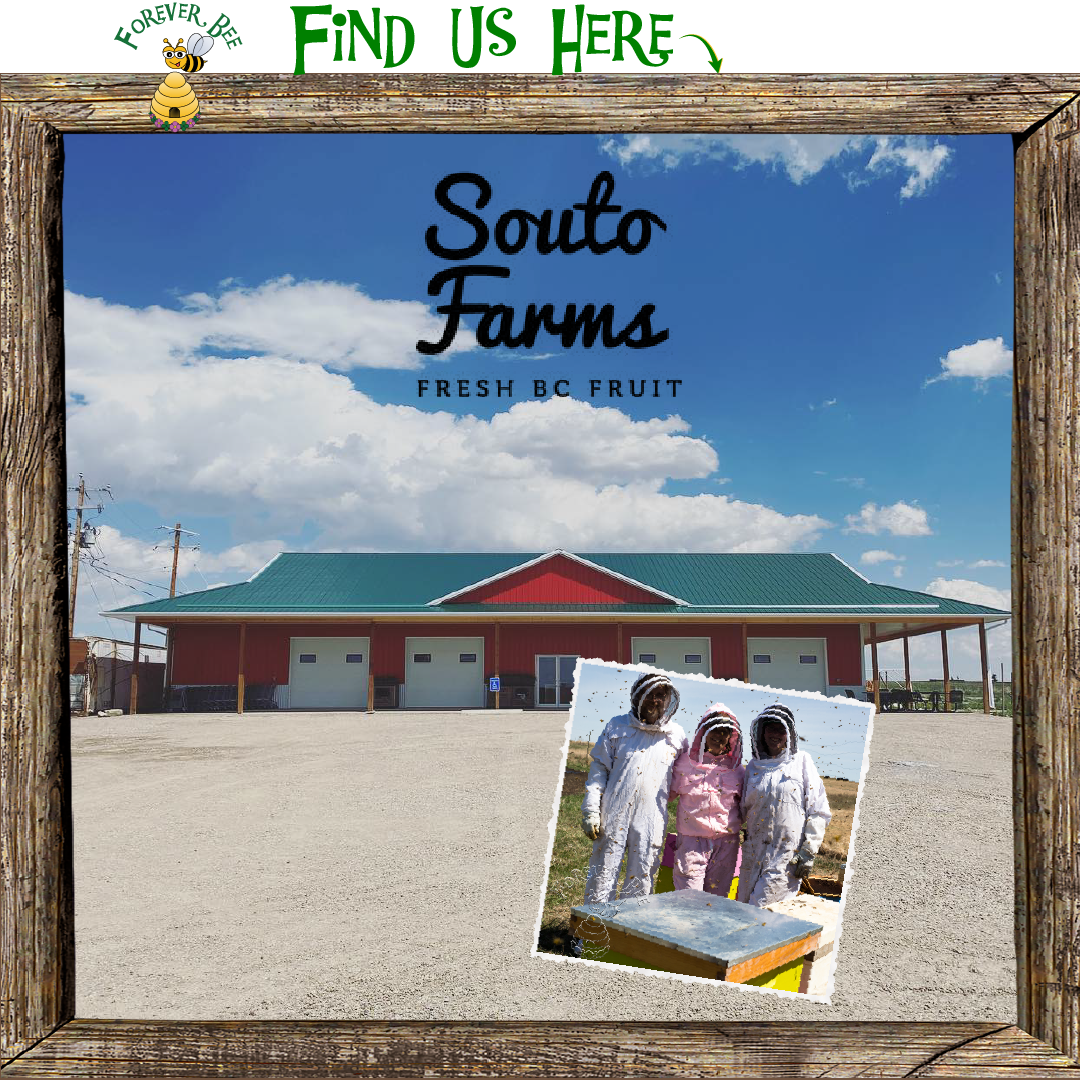 ---
Helping Eachother in Business
Did you know that we re-use a lot of our boxes, and will pickup boxes and packaging along our travels to re-use.
We love stopping in at Naturistas in Lethbridge. While we are visiting with the staff we unbox the order together and take our boxes back. Often we will pickup the other cardboard and bubble wrap they have on hand to take back to our shop for use.
We also learned we shop with some of the same suppliers! We now order together to help reduce shipping costs and create more efficiencies in business. The cycle of picking up ingredients, turning them into new products and bringing them back to the retail shop is a relationship we are so grateful for.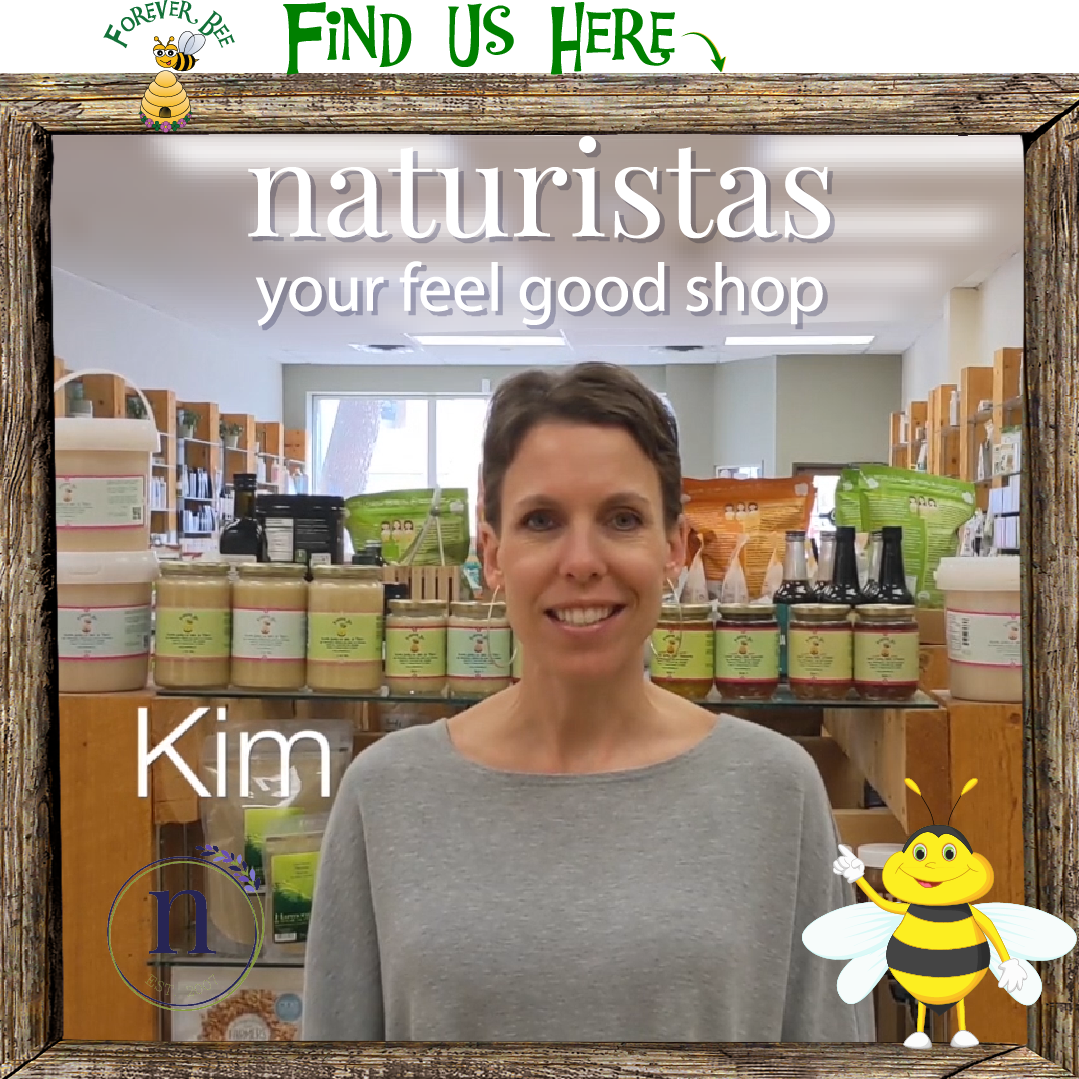 ---
Make A Difference At Home
We do what we can to make a postive impact on the environment around us. Here's some ideas on how you can do so at home too.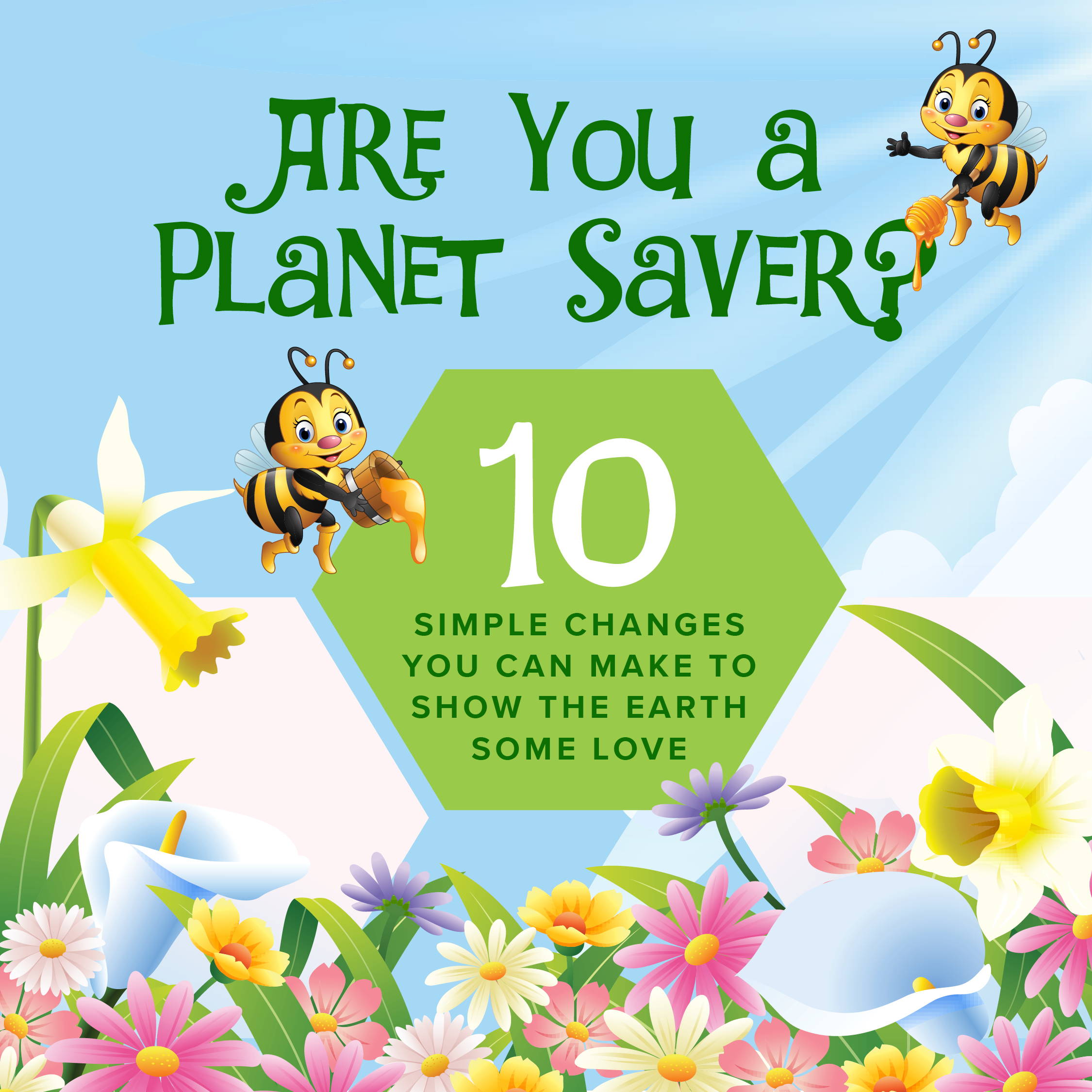 ---
Doing our part is all we can do, and we have a great resource to help you learn what you can do too! When we all do our part to help create a bee-friendly world the species will have a stronger chance of recovery, and will in turn help our planet to heal.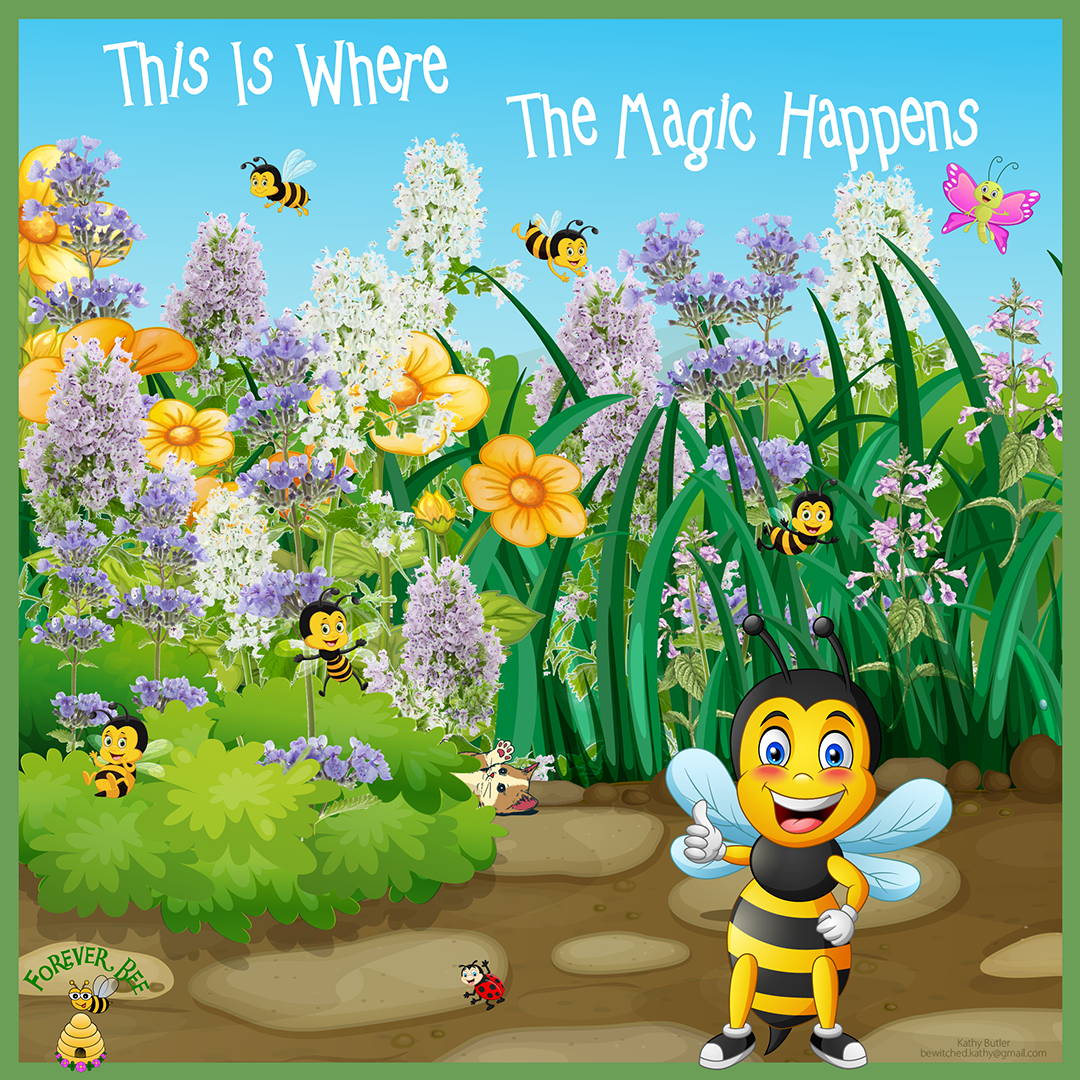 ---
We get asked all the time if we can take back empty glass jars to reuse for honey or body products. Right now we are not setup with an approved sanitization system to be able to reuse our jars.
The great news is, we have collected a lot of ways to find new purpse for your empty jars! Like making a treat to share with your loved ones or neighbours. Add a little ribon, or cutouts from old holiday cards to decorate the jars.
Honey Salted Raspberry Candies
We have used our jars for crafts too, like snow globes, ornaments, sorting games and more. You can keep them in your garage or workshop to sort the tiny bits and pieces.
They work well in the pantry to organize nuts, seeds, chocolates, spices and all our favourite things. If you are a bulk shopper, you can use these jars to share a bit with your loved ones.
They're handy to have to send home some leftovers with your guests. The ideas go on forever, we hope you'll let us know when you do something neat with your old jars.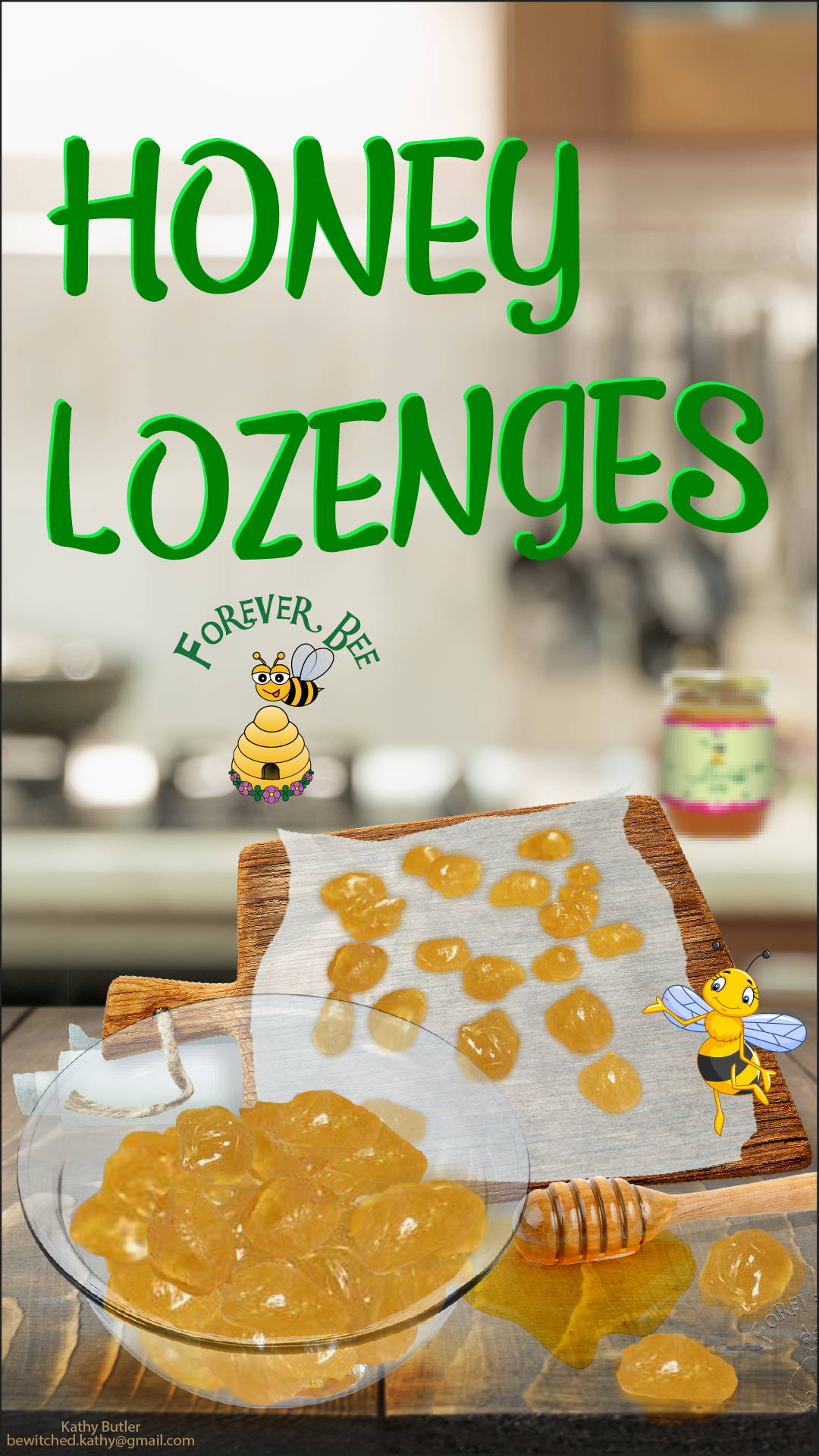 ---
Free Delivery & Flat Rate Shipping
We come right to your door in a lot of Alberta cities. If it's too far to drive, we can always ship it to you!
Reduced used of bubble wrap, cardboard, and packing tape with local deliveries.
Delivery of multiple cases to a single address doesn't multiply the expensee with every added box.
Reduced fees and shipping errors.
Stronger relationships with our local customers.
One day in 2022 Kira was delivering an order of beeswax to Ways With Wood in Okotoks Alberta. We got to visiting about their business and how they always have so much leftover sawdust. We scooped up a large bag of burnt walnut sawdust and have now turned it into our Beeswax Fire Starter Cakes! The blessings of doing things ourselves.
---