Annanie & Matt - Forever Bee Founders
Annanie and Matt founded Forever Bee in 2012. It started out with just one honey pail, then another. They soon were selling at Farmers Markets and Tade Shows. The whole family got to be involved in the business. In time we added staff and moved from the garage to a workshop! In 2022 the business was passed along to our Business Manager Kira so Annanie and Matt could fullfill their dream of setting sail.
We are all so excited for Annanie & Matt and we just can't wait to hear what the are up to next. There will be a blog coming soon, to be sure you get on the notification list of their adventure please send us your email!
---
Over the years we have had the chance to tell pieces of our story here and there. We have gathered some of our favourite videos that talk about our company history and our founders, Anannie and Matt, here for you. Thank you for being here with us today!
---
We started making some videos a while back about our beekeeping adventures! Annanie is easy to spot when she's in the field, look for the pink beekeeping suit! You'll never guess what Matt wore to the hives this day! (Watch to the end.) In this video we get to see how a beekeeper gets dressed, our tools, and what our bees eat! April 2020, Aridrie AB.
Our hives featured in the above beekeeping video are located in Airdrie Alberta at Suoto Farms! We are in LOVE with this beautiful farm and new Market Stand! Pollenation from bees is hugely important for the growth of flowers and crops all over the world. Farming and Beekeeping are both very demanding roles, thank goodness for friendly business relationships! We get to keep our hives on Suto Farms land, they get all the pollenation & the hives are properly managed. Our bees get to thrive in a gorgeous farm without having to do all the farming.
Shop Forever Bee @ Suoto Farms
Visit Suoto Farms
10am - 6pm Thursday to Sunday
275170 Dickson Stevenson Trail Rockyview County
Shop for local fresh vegitables & fruits (they have a farm in BC too!). Plus you can get your favourite Forever Bee products there including our Flavoured Honeys!
Find a Forever Bee reatiler near you!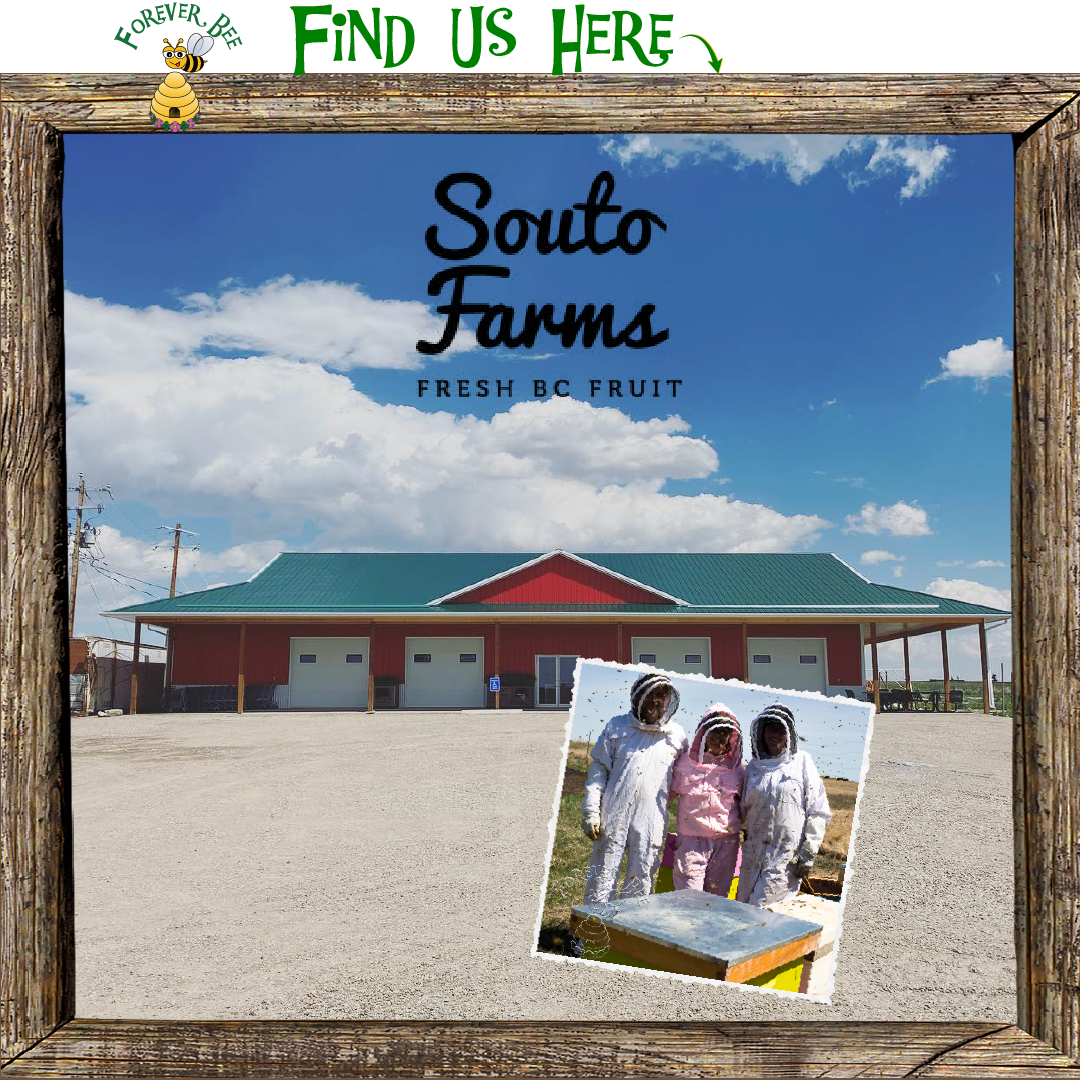 ---
---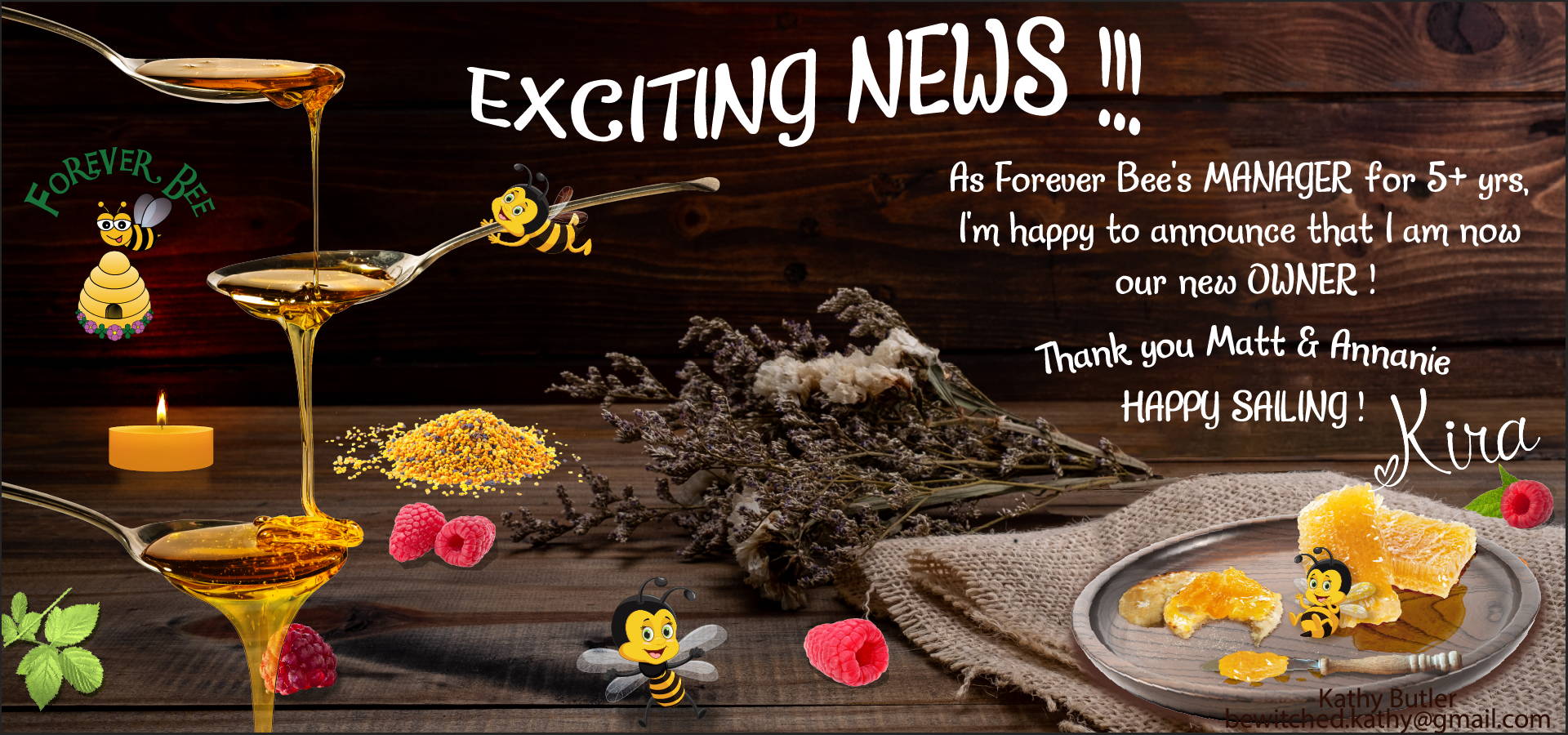 Thank you Annanie & Matt!
I am so grateful for every memory we were able to make together. I look forward to continuing on the things we started. I wish you the best on your adventure and can't wait to see what you do!

Learn more about me and everything I love about Forever Bee at our Online Events!